in the design of 'il cielo in terra,' studio alberto campo baeza seeks to design both the most beautiful tomb in the world, and the 'simplest light.' on a small plot of land in the municipal cemetery of san donà di piave, venice, the madrid-based studio situates a small box of reinforced concrete, empty and full of shadow, with apertures allowing solid rays of shifting sunlight. traversing the inside of the cube, this light serves to transform the interior into a luminous atmosphere. suspended in the center of the space is a white marble cube which serves to hold ashes like a roman cinerary urn and whose face expresses an engraved cross filled with gold.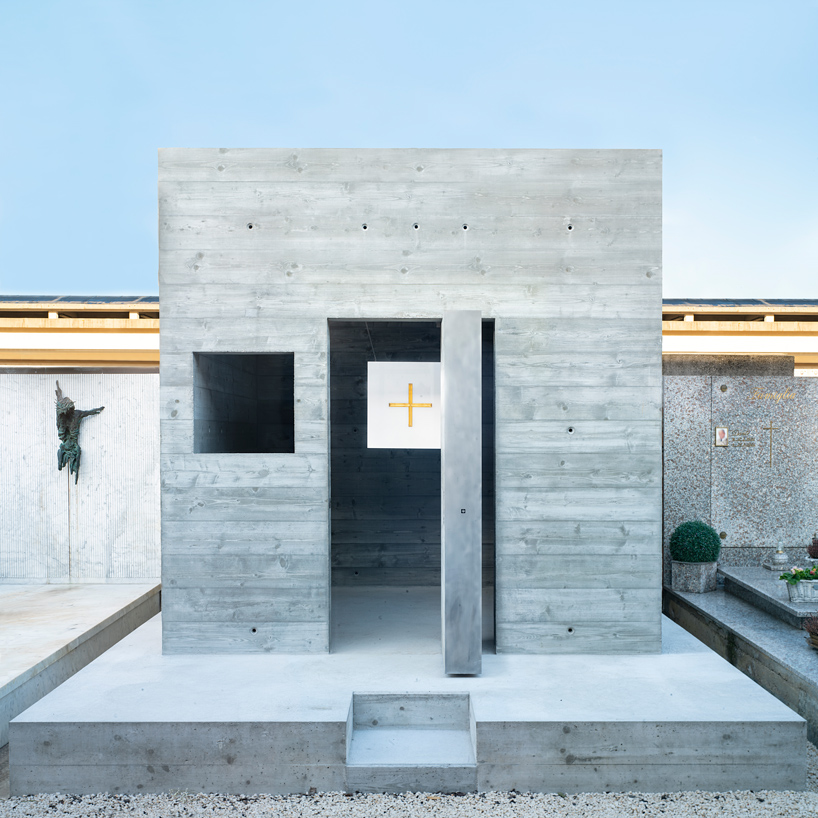 images by javier callejas sevilla
alberto campo baeza designs 'il cielo in terra" as the most beautiful space for ashes, like a piece of heaven on earth. to allow light within the 9 square meter concrete box, the design team introduces six strategically oriented apertures, piercing each face of the cube. the opening through the roof is oriented toward the sun, interrupting the shadow and penetrating the volume along the diagonal of the cube. on the main façade closest to the access path, the team opens a concrete door which, when closed, maintains the integrity of the coplanar surface. the adjacent corresponding aperture maintains a consistent view toward the floating white cube to the interior.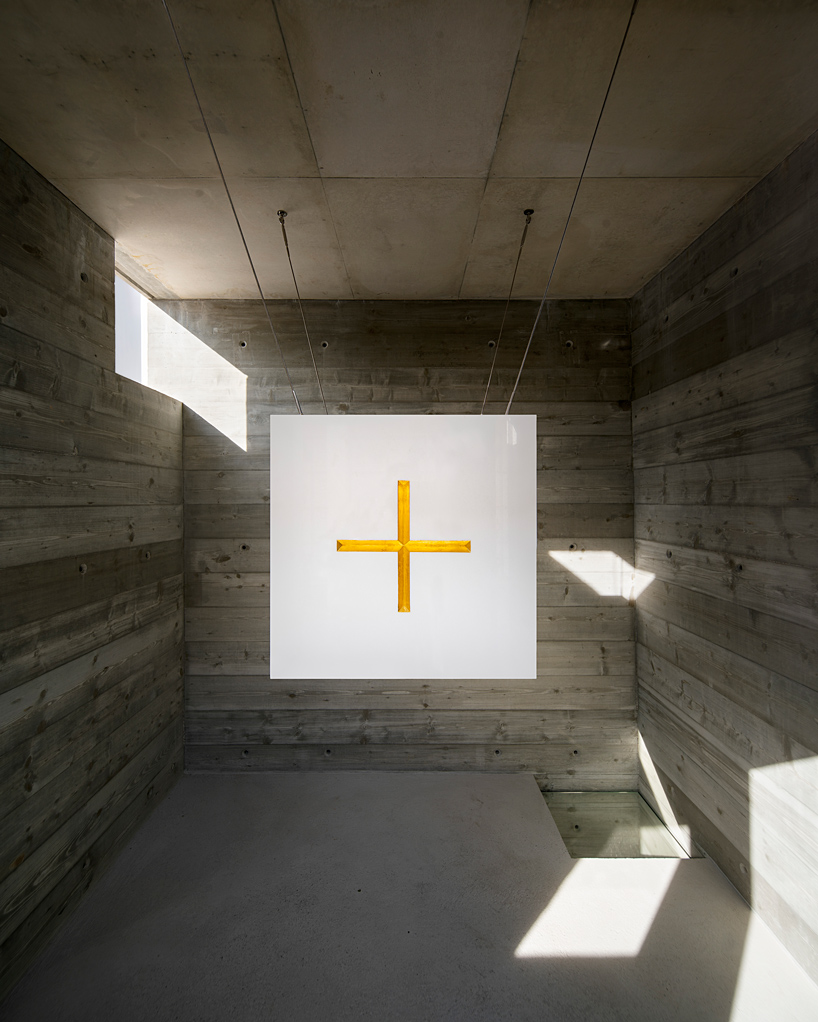 the floating white cinerary urn is fabricated as a unique marble piece. a void is subtracted from the block which allows the storage of ashes. four sleder — nearly imperceptible steel cables — are strung in pairs outward from the urn towards the inner corners of the cube. the apertures, left without any type of closure, leave the space partially unconditioned and allow wind, rain, snow, stars and even birds. while these windows always occupy the corners, two of the sides are left continuous with the interior faces of the cube. the remaining two facades express the strong thickness of the concrete.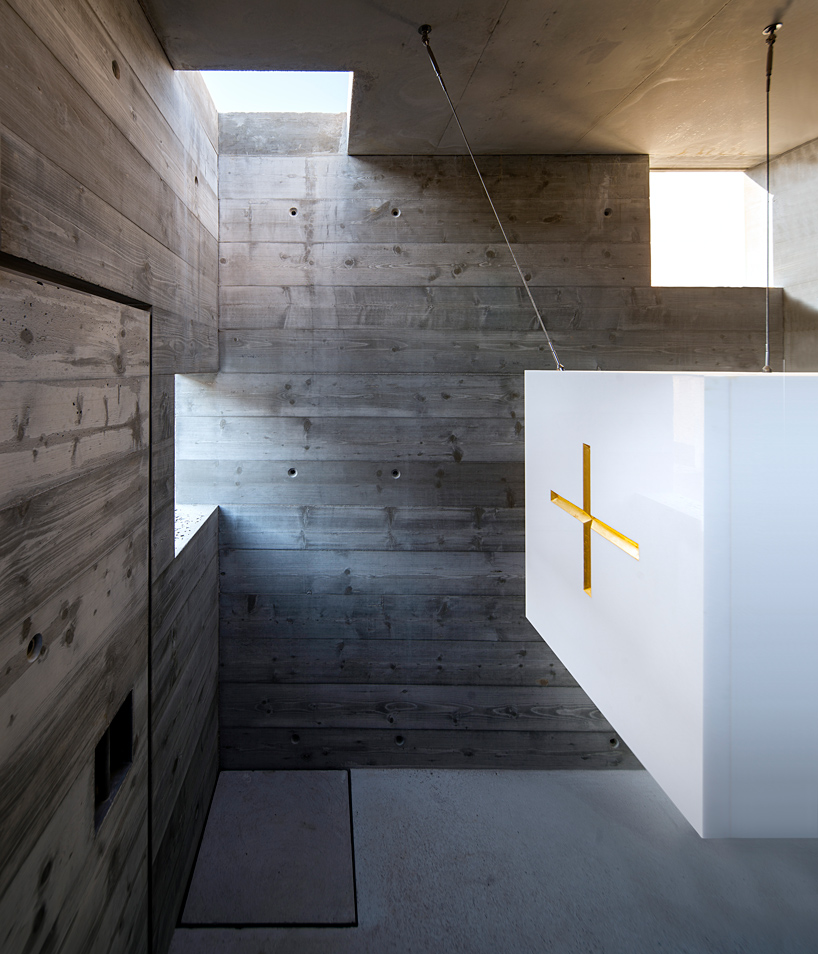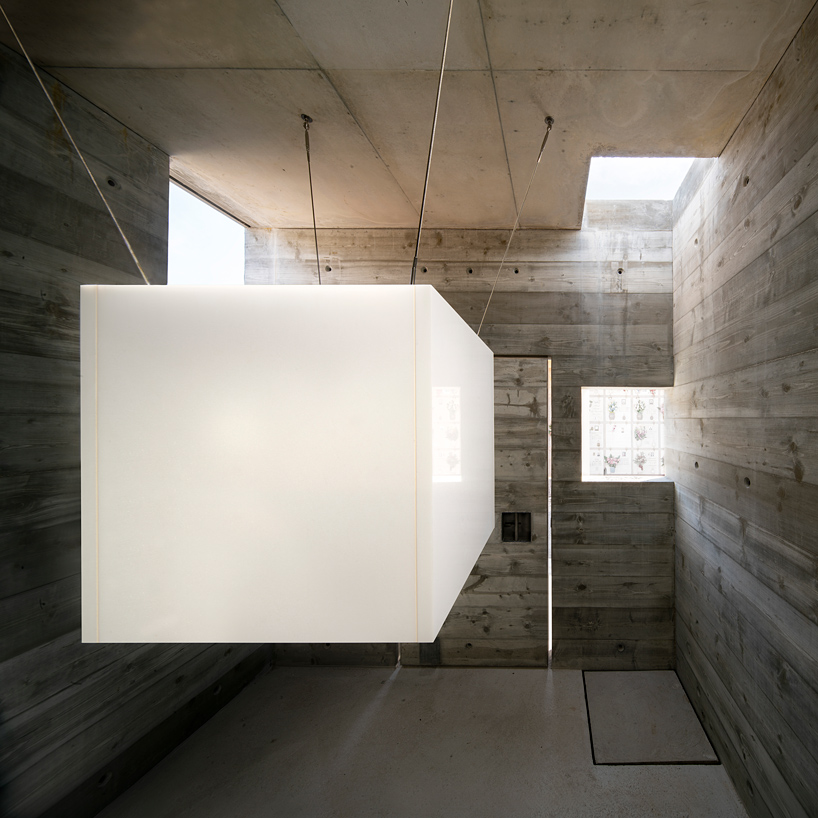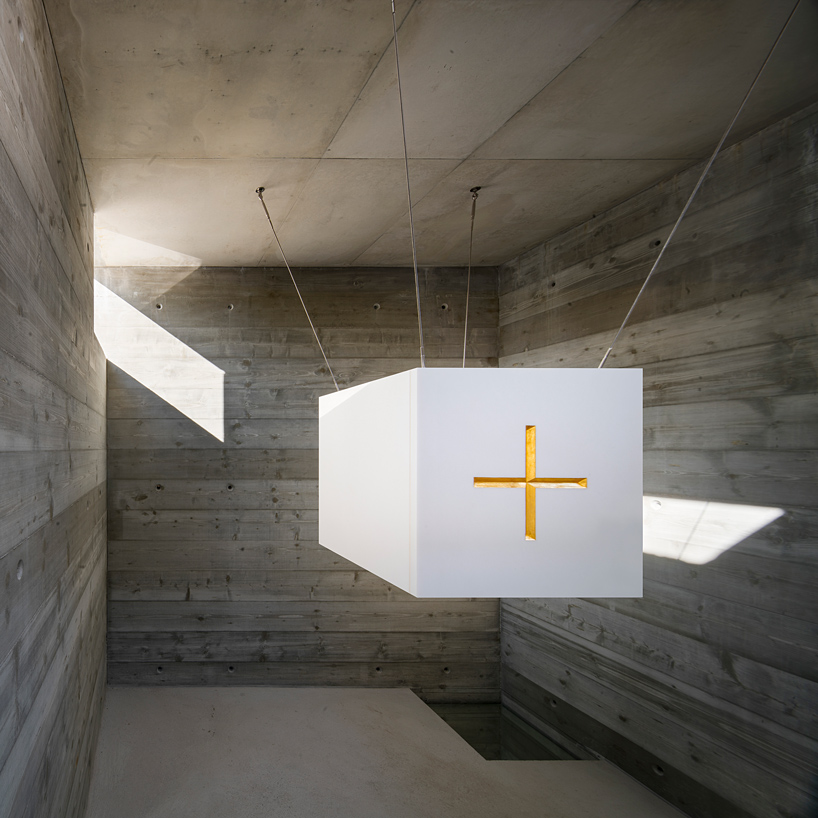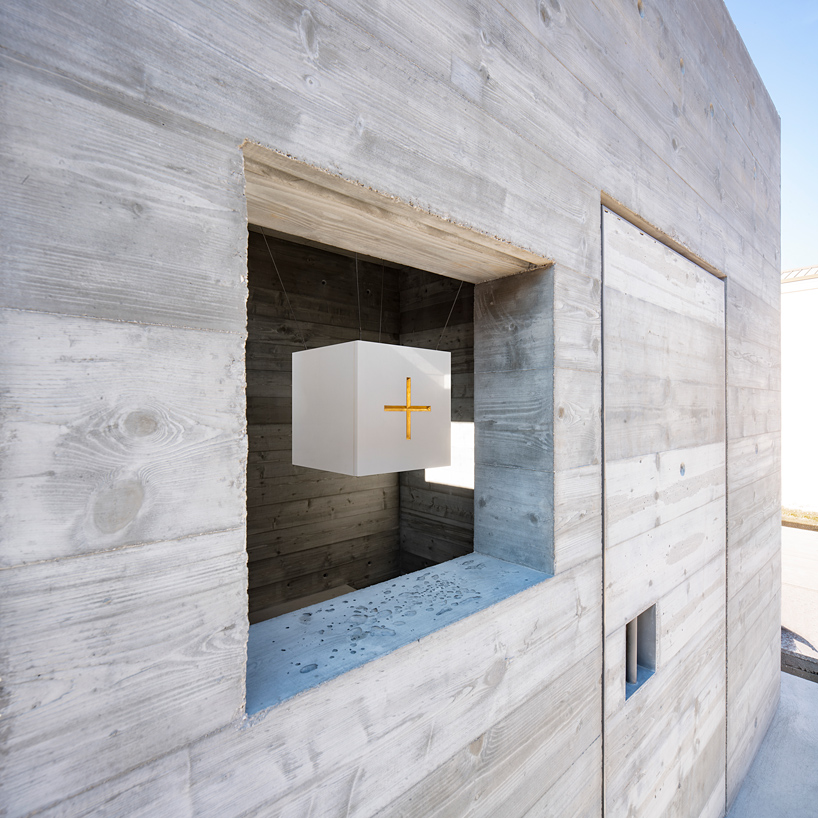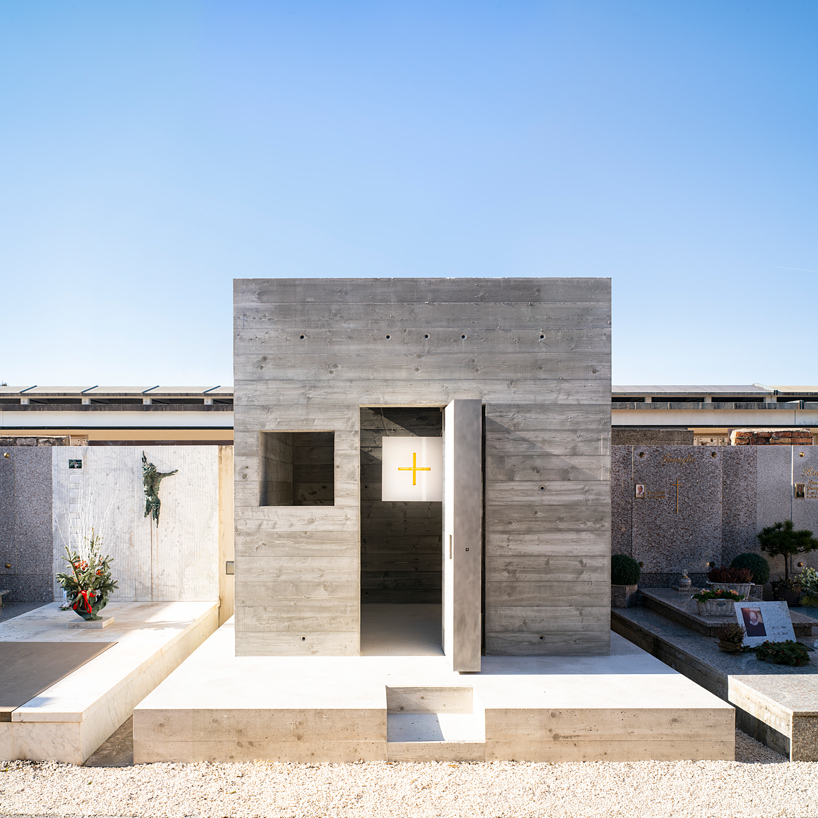 project info:
project title: il cielo in terra 'sky on the earth'
architecture: alberto campo baeza
location: san donà di piave, venice
area: 9 square meters
collaborators: adalberto mestre, tommaso campiotti, ignacio aguirre lópez, alejandro cervilla garcía, maría pérez de camino díez, elena jiménez sánchez
alfonso guajardo fajardo, joan suñé, francesc abajo
structure: alessandro emanuelli, claudio nadal
concrete: IMEA
steel: angelo nadal
marble: zanet marmi
photography: javier callejas sevilla