conceived by danish architect and designer arne jacobsen, the 'skovshoved petrol station' opened on the northern outskirts of copenhagen in the 1930s and is said to be the inspiration behind some of his most famous chairs. today, the filling station remains fully intact, completely operational, and virtually unaltered since it began servicing cars in the first half of the 20th century. while in denmark, photographer nils koenning paid a visit to jacobsen's functionalist masterpiece, which now offers organic ice cream and other roadside snacks.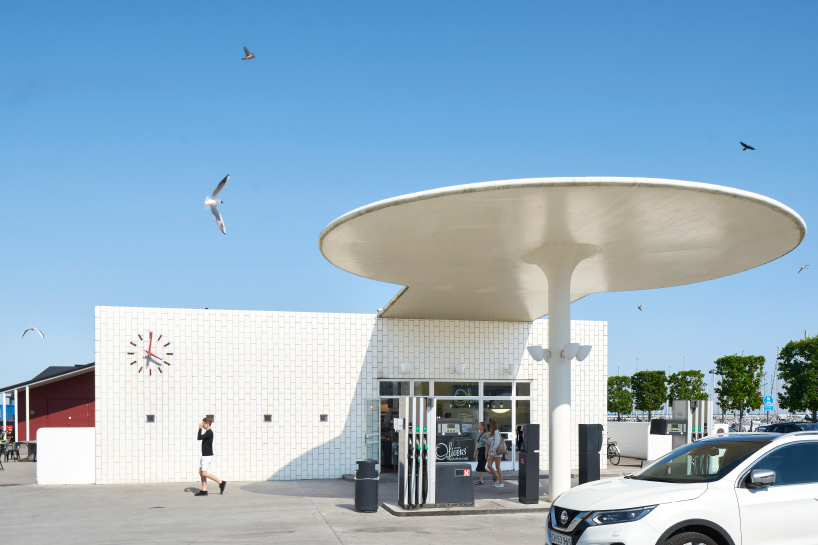 all images by nils koenning
soon after opening, the petrol station's distinctive ellipse-shaped roof canopy earned it the nickname paddehatten, or 'the mushroom'. the reinforced concrete building, which now serves food under the name oliver's garage, is clad with white tiles that seek to convey a sense of purity and cleanliness. the filling station was originally designed, under contract to texaco, as a new standard model. however, as it was never put into production, the structure became a unique landmark and is now a listed building. see other architecture and art projects relating to gas and petrol stations in designboom's archive here.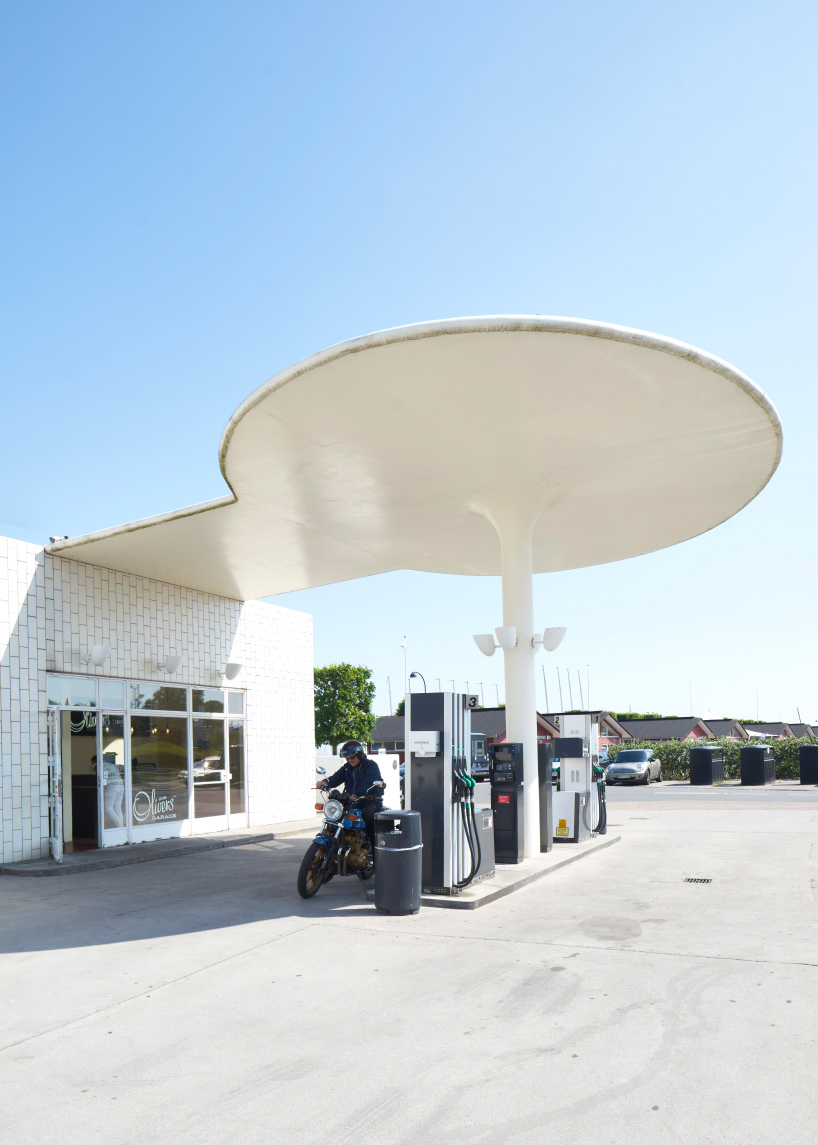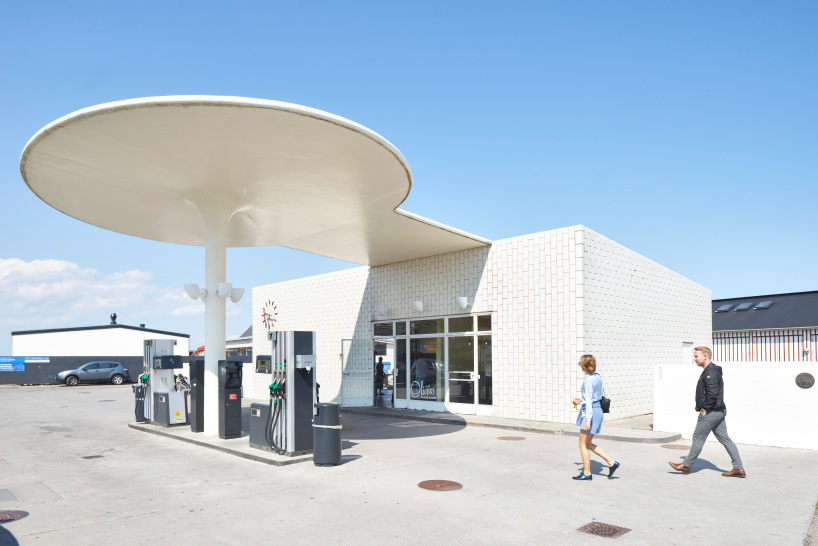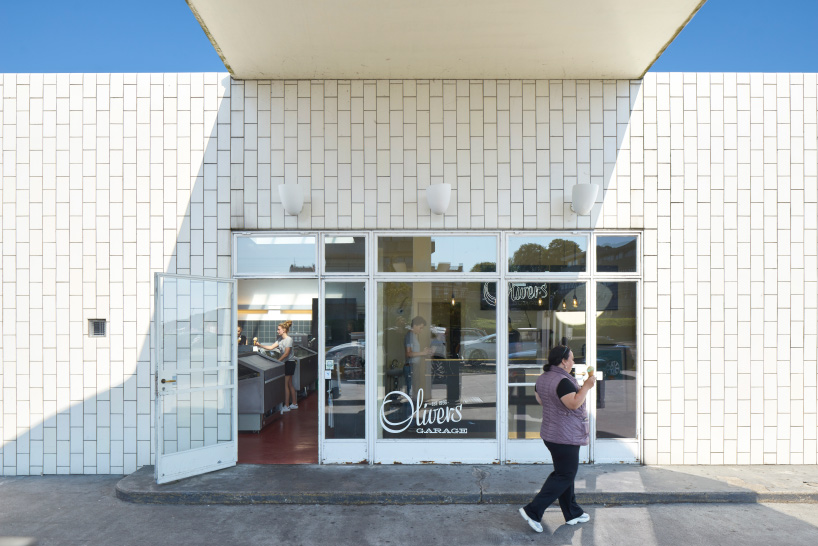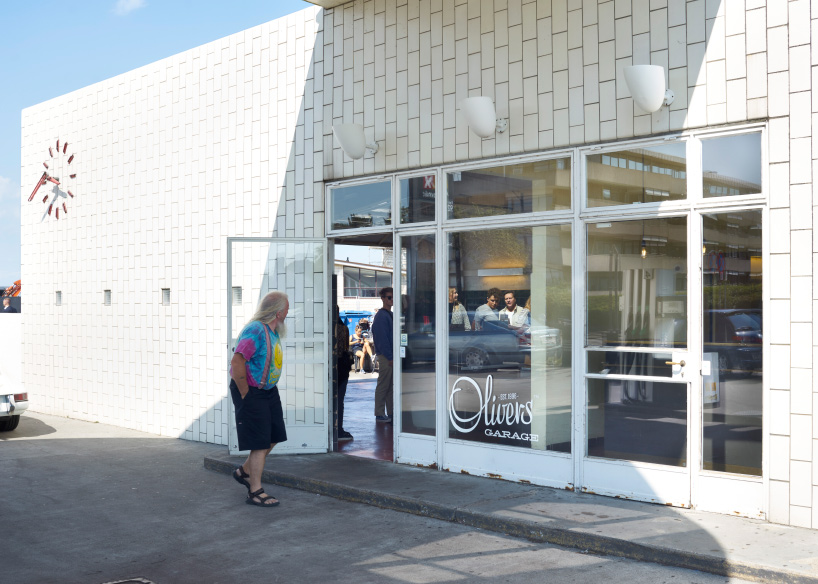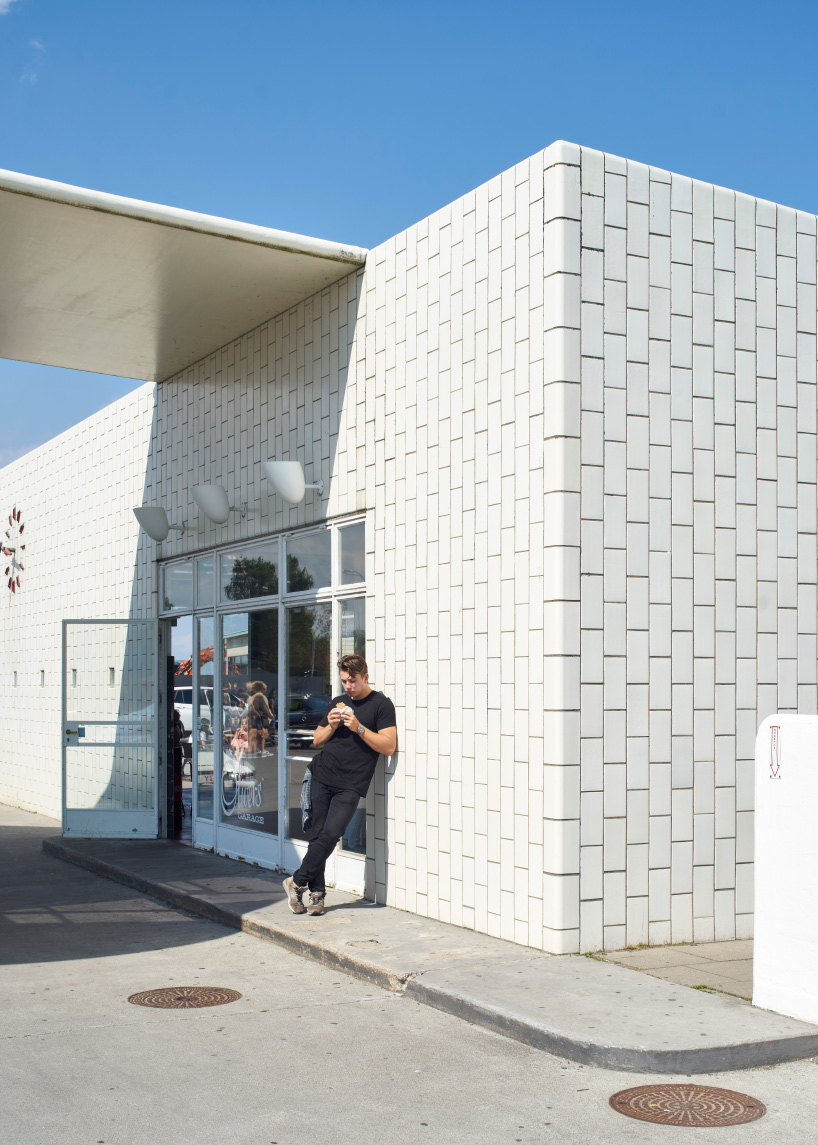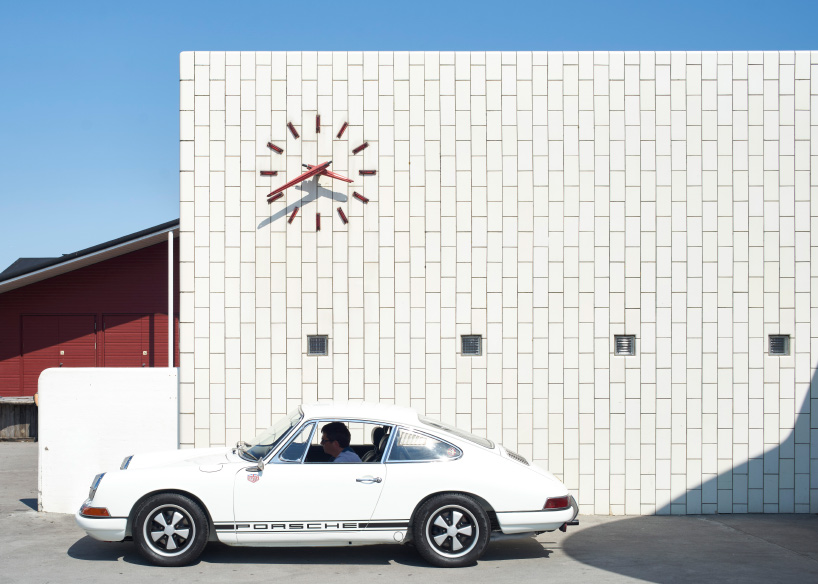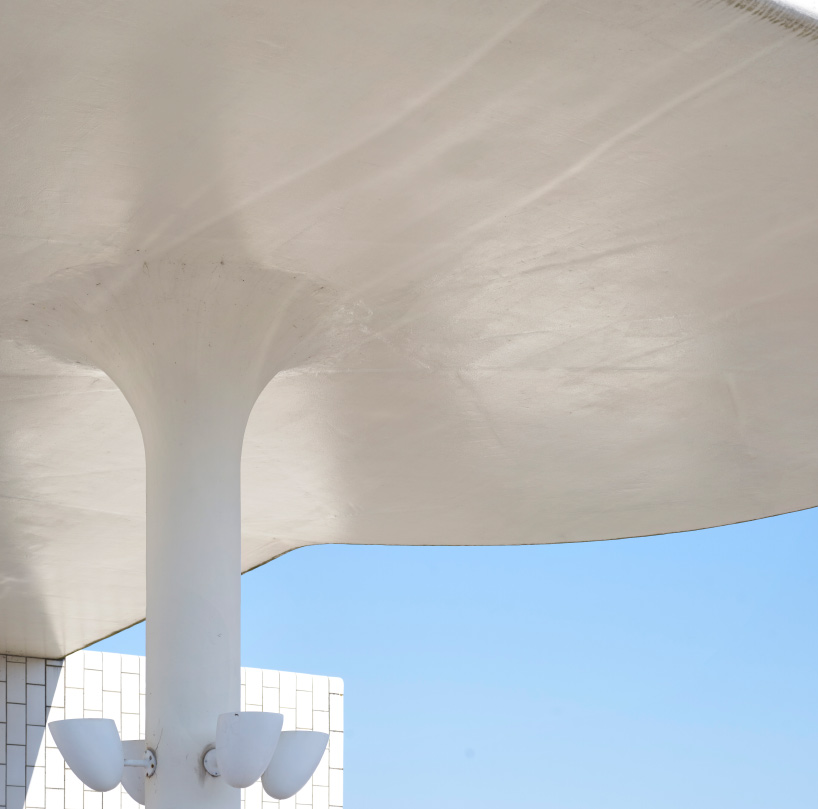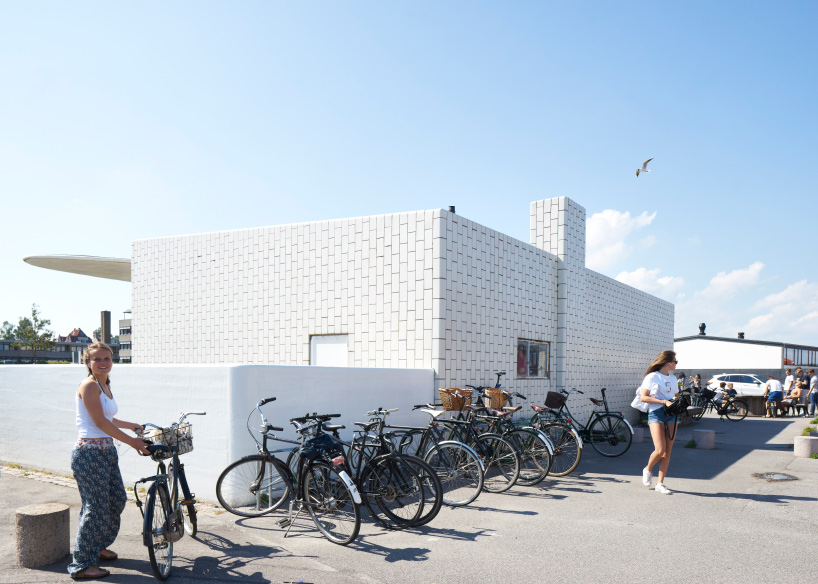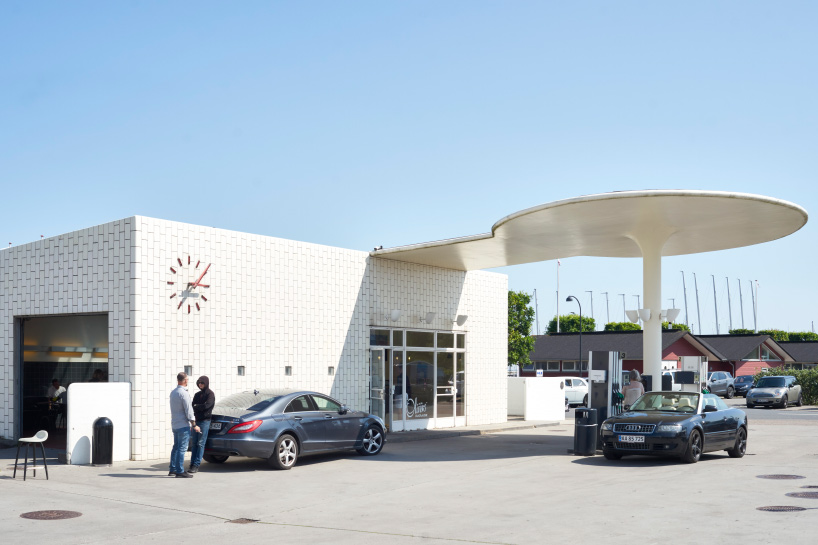 project info:
name: skovshoved petrol station
location: copenhagen, denmark
architect: arne jacobsen
opened: 1936
photography: nils koenning
philip stevens I designboom
aug 09, 2019