brooks + scarpa has completed new homes for the formerly homeless on a historic brick building from the 1930s on skid row, downtown los angeles. as part of the modernization of the 110-unit affordable housing project, the architects have minimally renovated the existing building and created new exterior spaces by transforming three service courtyards and alleys that were poorly utilized, abandoned or cluttered into usable shared social spaces.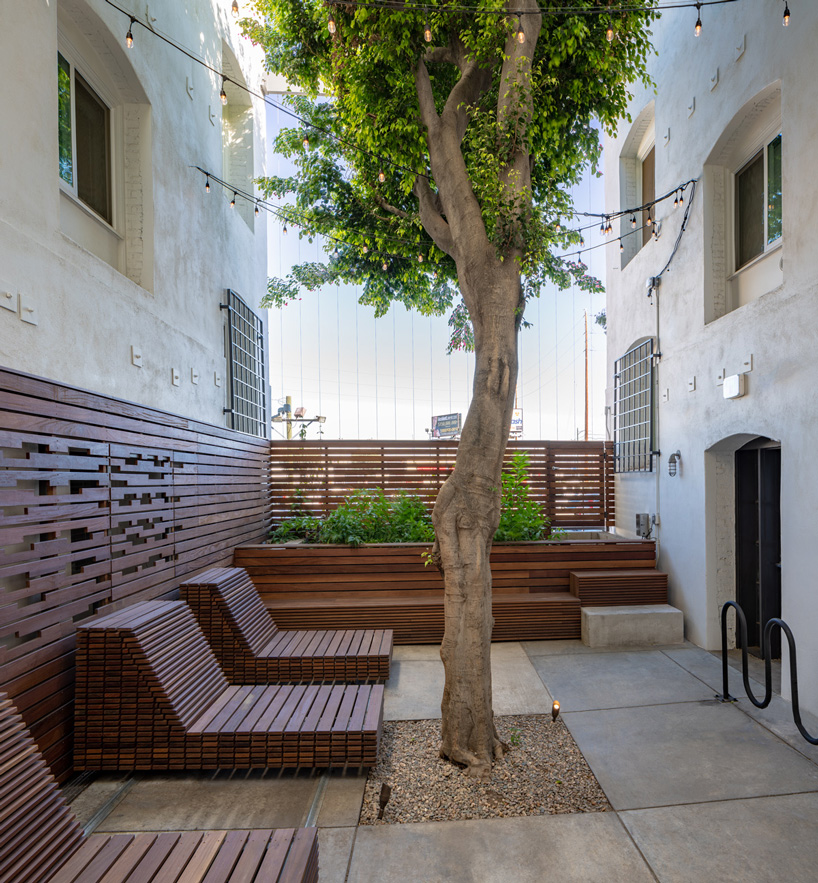 all images courtesy of brooks + scarpa
without making significant design changes or improvements to the building – besides replacing equipment and repairing elements to keep the structure from falling into disrepair – brooks + scarpa has managed to make a dramatic impact on the tenants' daily lives through the conversion of the tight service alleys into shared outdoor spaces. at minimal costs and by choosing materials that were reused, recycled or purchased from the local hardware store, the architects created three courtyards, two at the weldon and one at rossmore, that offer areas for tenants to sit, relax, or engage in outdoor activities such as planting.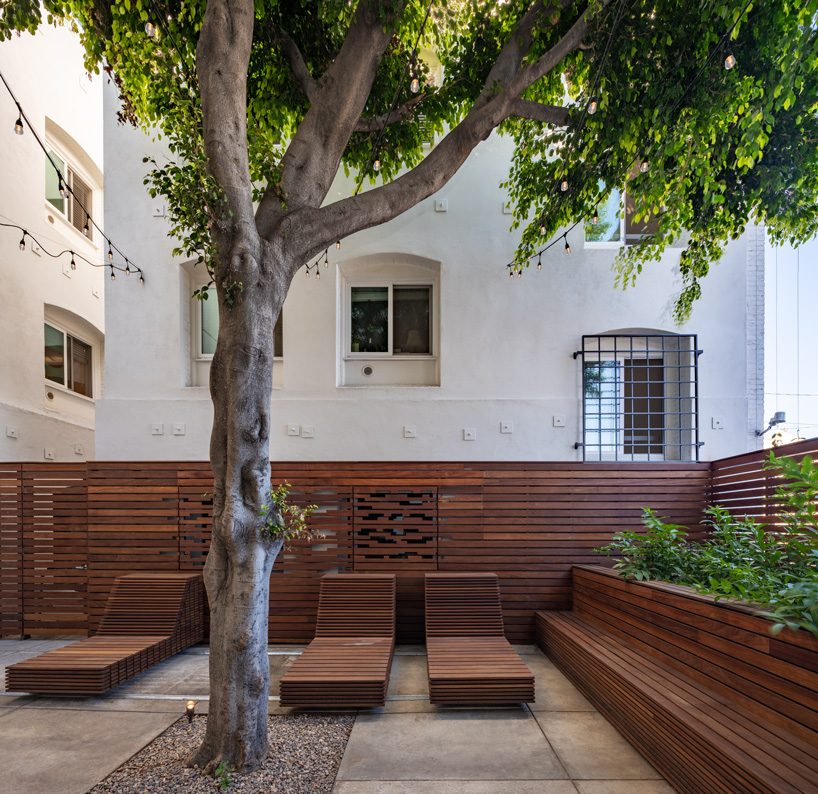 the rossmore courtyard
at the rossmore, brooks + scarpa has used white gravel and white paint to define the courtyard, and added a slatted screen and a built-in bench to replace the motley fence that had previously enclosed the space. additional rolling wooden benches, which can be moved along steel-angle tracks, allow residents to sit separately or together as they choose.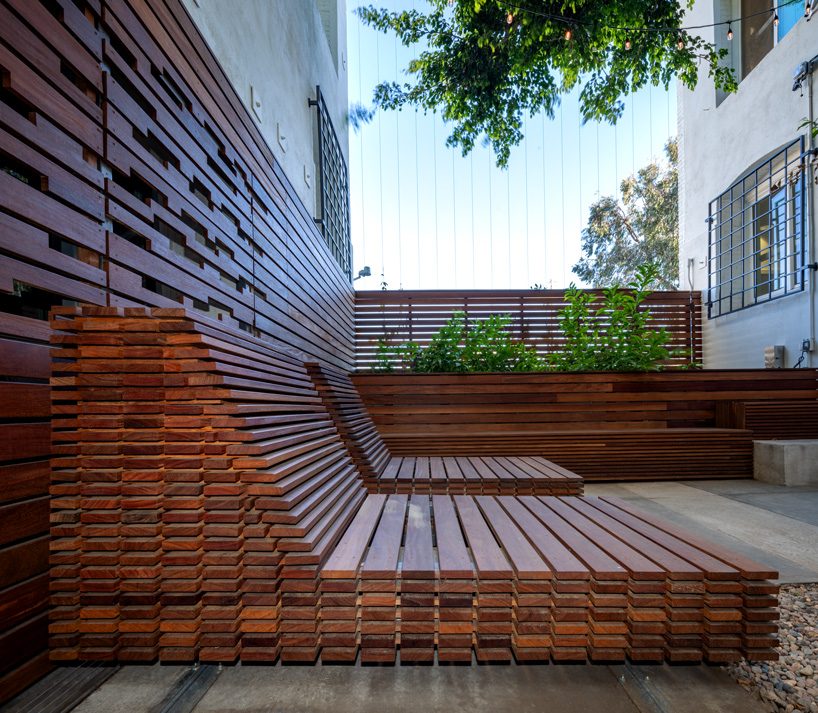 rolling wooden benches can be moved along steel-angle tracks
the two courtyards at the weldon, one west and one south, are bounded by the building's five-story mass and adjacent two-story buildings. the architects have replaced ordinary cement slabs and ill-conceived round paving stones with concrete pavers, and lined the perimeters with white gravel. poured-in-place concrete seats and tables provide durable and inviting places to sit and linger, while custom-designed white-painted steel pot holders on the white-painted CMU walls hold ordinary clay pots for planting, which can be left in the courtyards or taken by the residents to their apartments.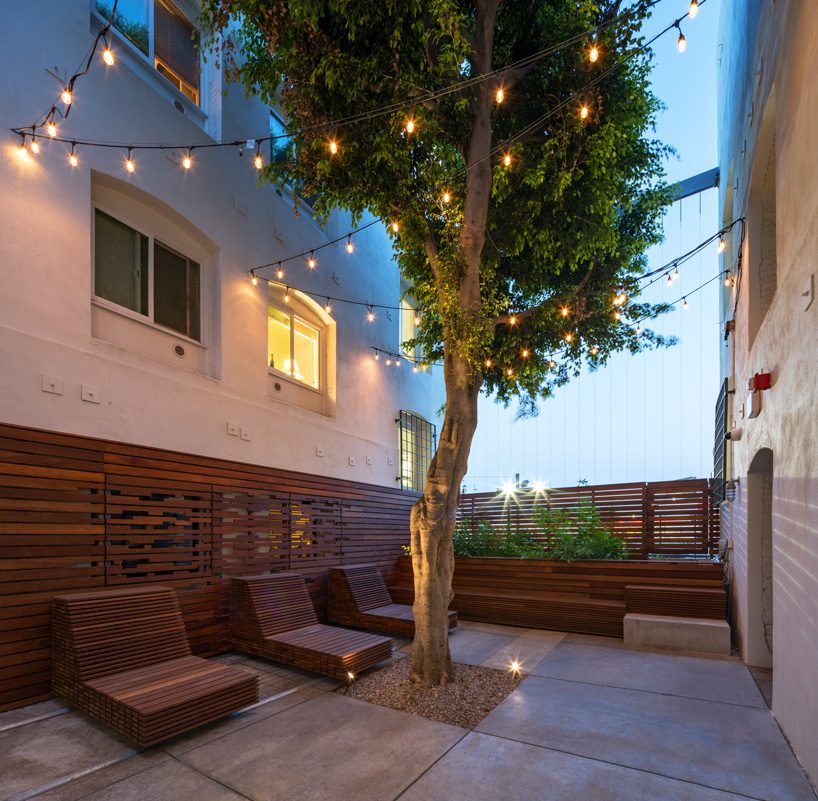 concrete pavers and white gravel have been used on the floor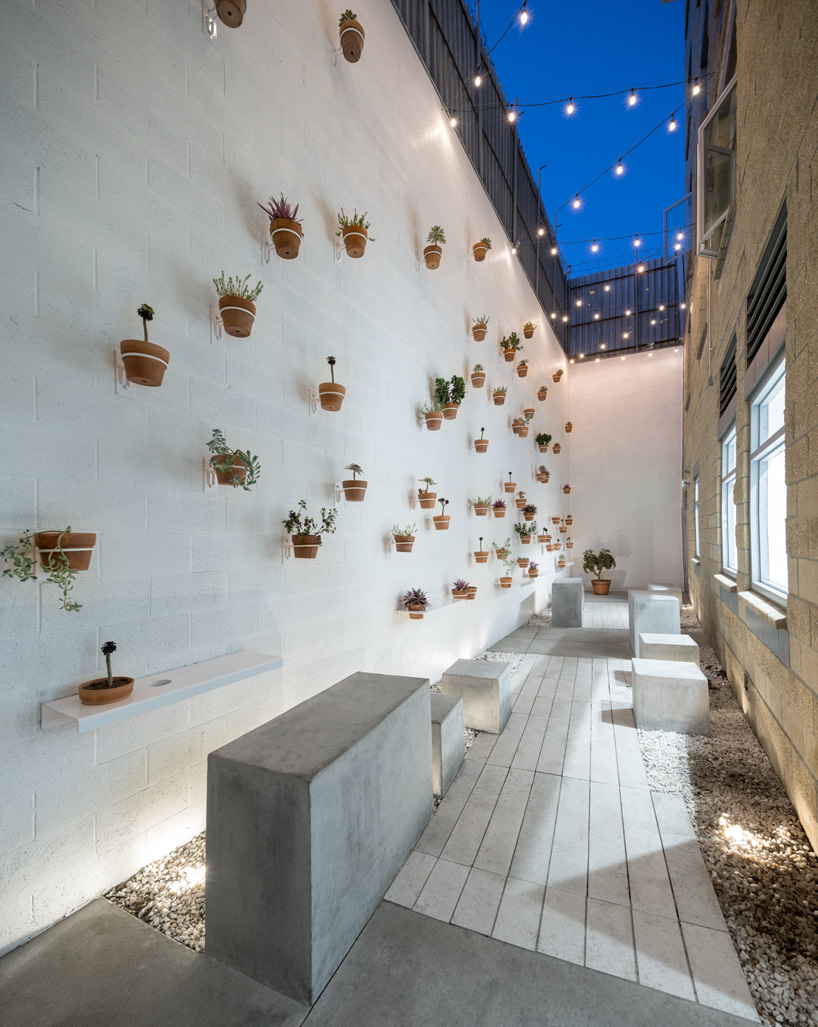 the weldon courtyard incorporates custom-designed white-painted steel pot holders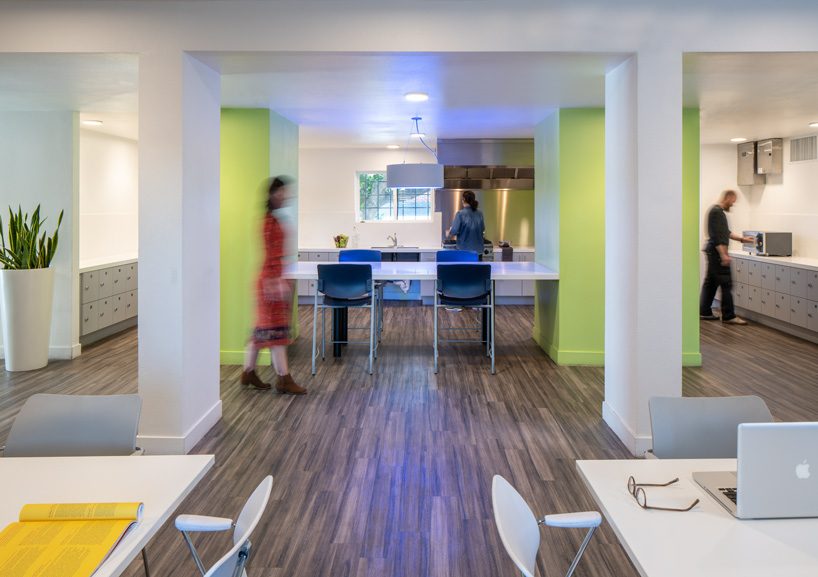 the community kitchen is connected to the weldon courtyard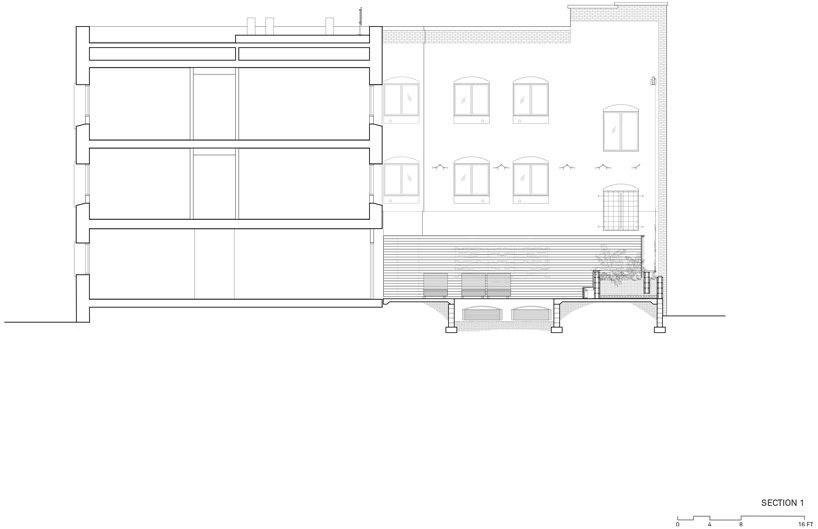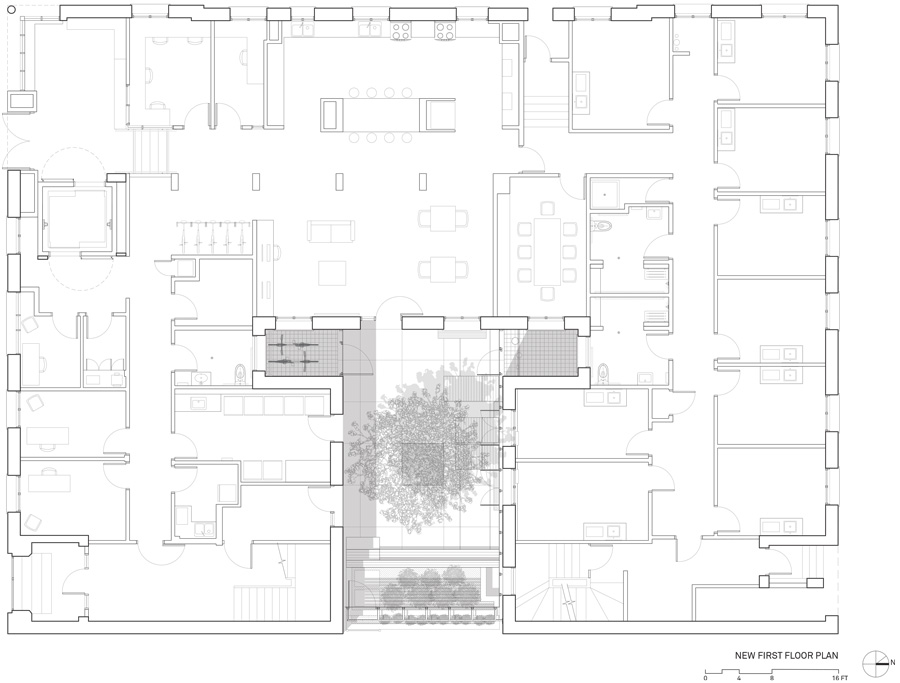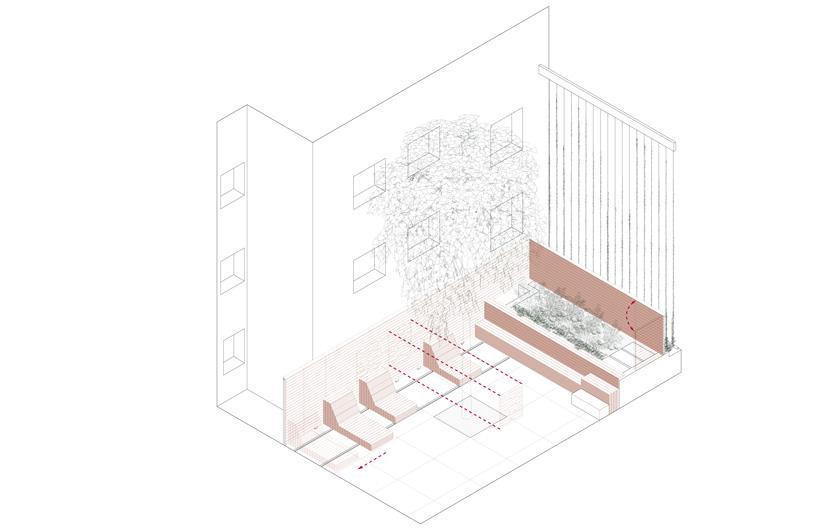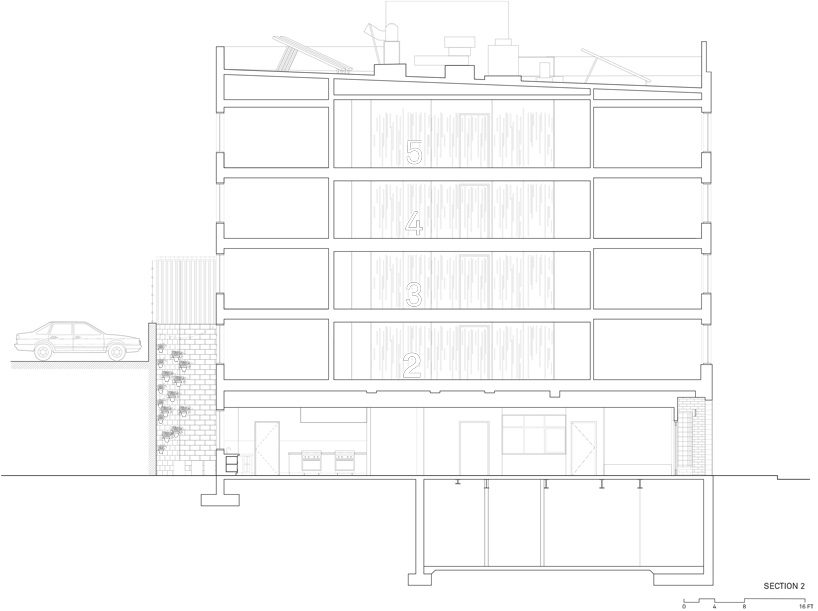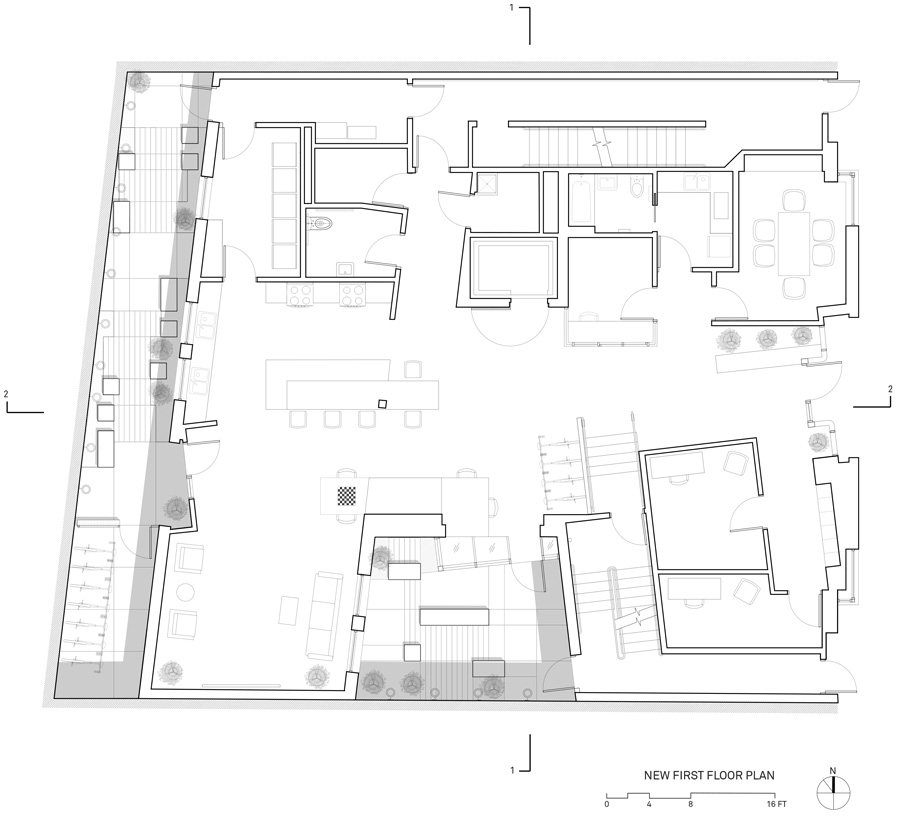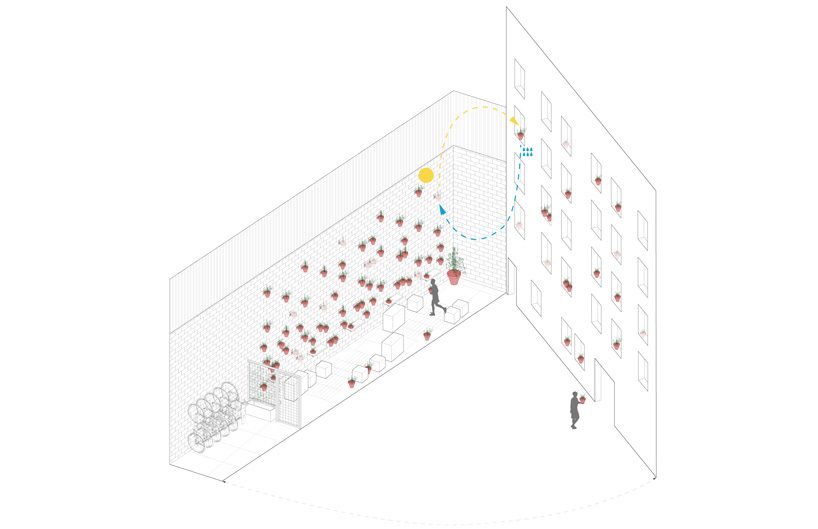 project info:
name: rossmore + weldon
architect: brooks + scarpa
location: skid row, downtown los angeles, US
client/owner: skid row housing trust
lead architect: lawrence scarpa, faia-lead designer, angela brooks, faia-principal in charge and project architect
design team: emily hodgdon, diane thepkhounphithack, eleftheria stavridi, arthur vartanyan, fui srivikorn, micaela danko, iliya muzychuck, jennifer doublet, yang li, yimin wu
mechanical + electrical engineer: IEG innovative engineering group
structural engineer: john a. martin & associates
construction manager: AMJ construction management
general contractor: snyder langston
landscape architect: SQLA
cost: $140,000
sofia lekka angelopoulou I designboom
aug 13, 2019