japanese architecture firm persimmon hills architects completes a timber kannondō, or main hall to the buddhist houshouin temple for the once prosperous town of sugito. situated outside tokyo, the area has seen a decline in population and a gradual loss of its traditional community values. the temple, which had historically served as a centralized core to unite the neighborhood, has slowly lost this affiliation through the widespread commercialization of religious organizations and ceremonial occasions. in response to this context, the design team introduces an expressive open hall — the houshouin kannondō, adjacent to the preexisting temple — which feels both spiritual and accessible, generating a modern religious institution to revitalize the spirit of the community.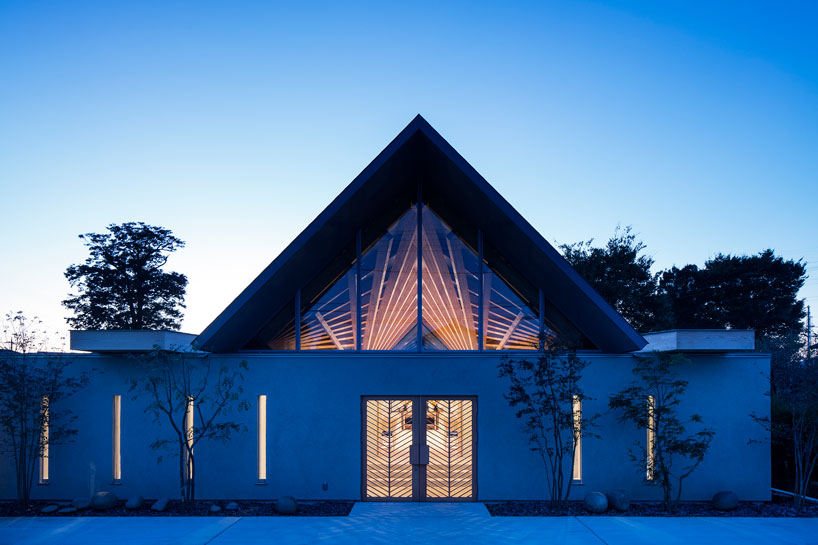 image by kenta hasegawa
through depopulation and changes over time, the planned site had become a large vacant lot, alienating the original temple from the rest of the town. with the new kannondō, or main hall, persimmon hills architects reintroduces a relationship between the houshouin temple and its context. due to careful consideration for the new volume's relationship to the old, its organization in plan, and the size of its roof, approaching visitors can see the gate, the new hall, and the preexisting hall together as a visual composition. the team thus generates a natural continuation of the existing framework.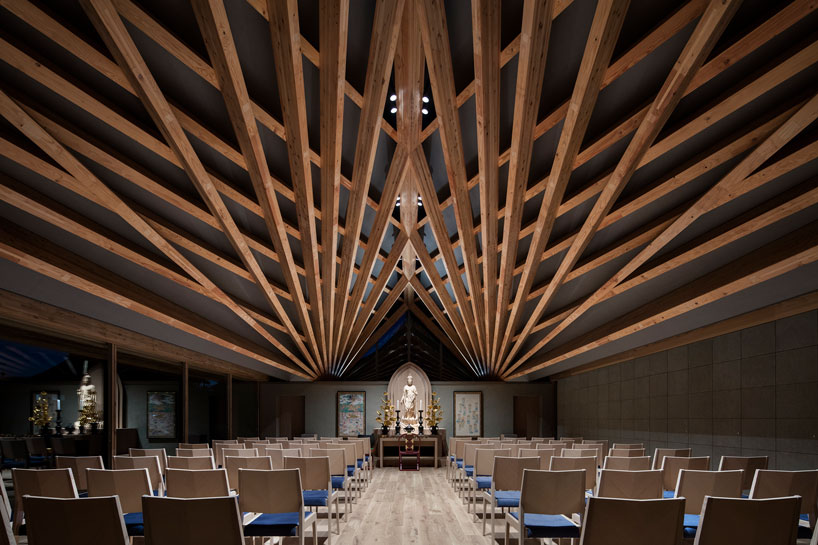 image by kenta hasegawa
the new kannondō is most notably characterized by its structurally expressive roof, spanning the length of the hall without the support of a single pillar. with the design team comments on the use of the design strategy: 'the gable roof of the temple is an image of a tree-like structure, because the gable roof of the temple is reminiscent of buddha's enlightenment under the linden tree, and the structure is reminiscent of the landscape that the back light shines.' elaborating on the project's response to the transformation of religious institutions within local communities, the team continues: 'by superimposing new values ​​on building types that tend to be caught up in fixed ideas of religious facilities, it induces usage that is different from before, and from this new next values ​​are born and overlapped again.'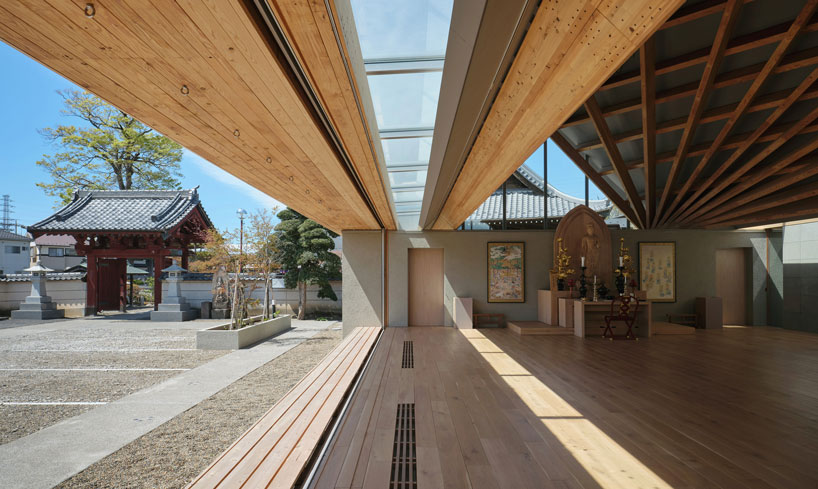 image by kai nakamura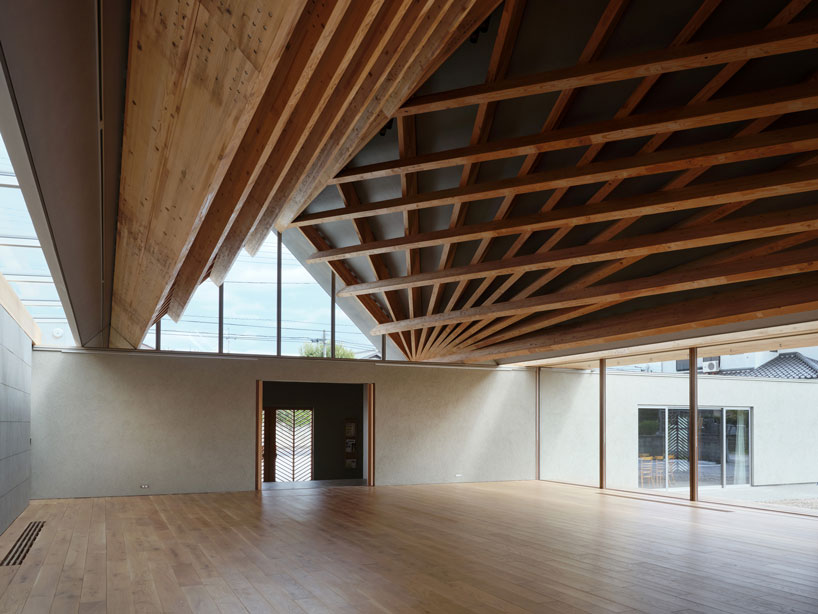 image by kai nakamura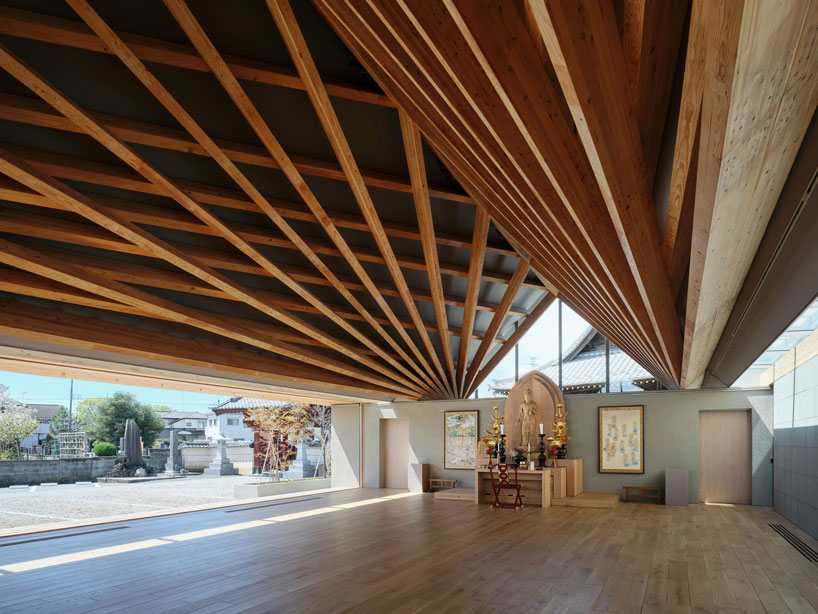 image by kai nakamura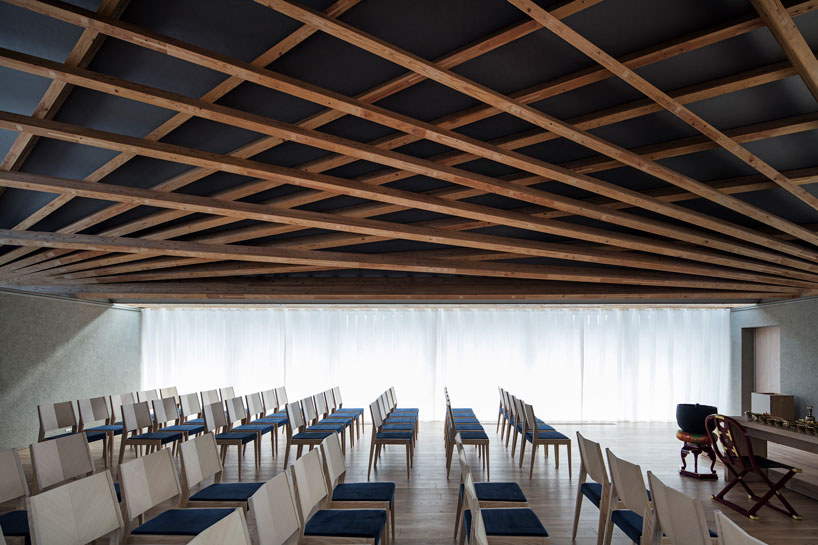 image by kenta hasegawa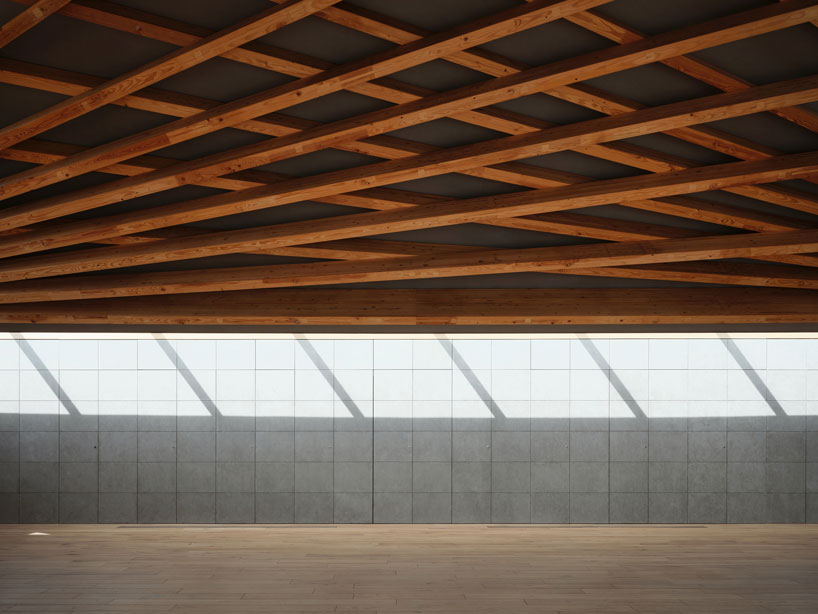 image by kai nakamura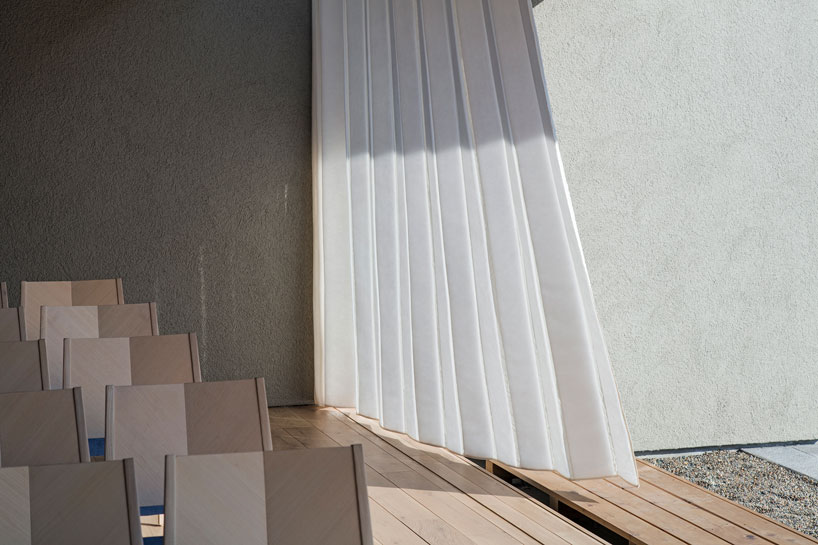 image by kenta hasegawa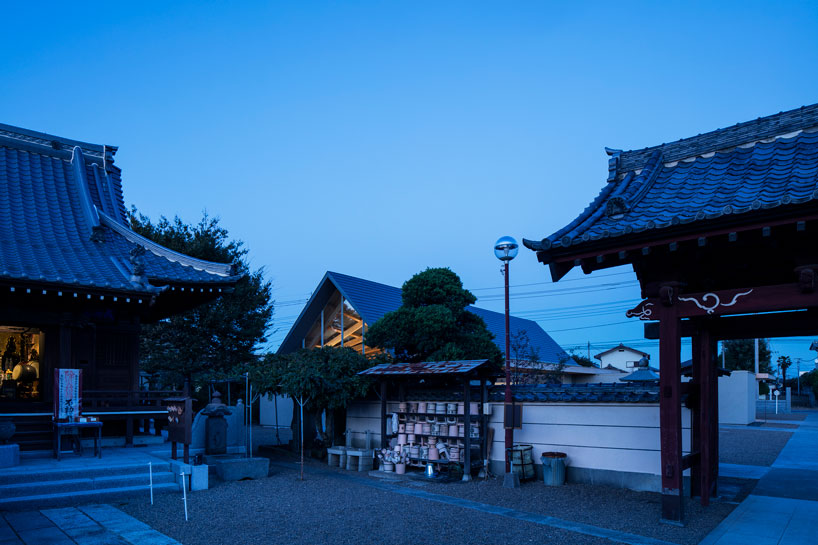 image by kenta hasegawa
project info:
project title: houshouin kannondo
architects: persimmon hills architects
location: sugito, saitama, japan
program: kannondō
 (main hall, buddhist temple)
construction: yamazaki komuten
structural engineer: mika araki
environment consultant: DE-lab
photography: kenta hasegawa, kai nakamura