on the edge of denmark's 7,000 km coastline, studio viktor sørless has designed a cantilevered, cross-formed summer house with a cinematic mood. built for an absolute cinéaste client, the one-off contemporary residence's design draws from the movie, the ghost writer, by french-polish film director, roman polanski.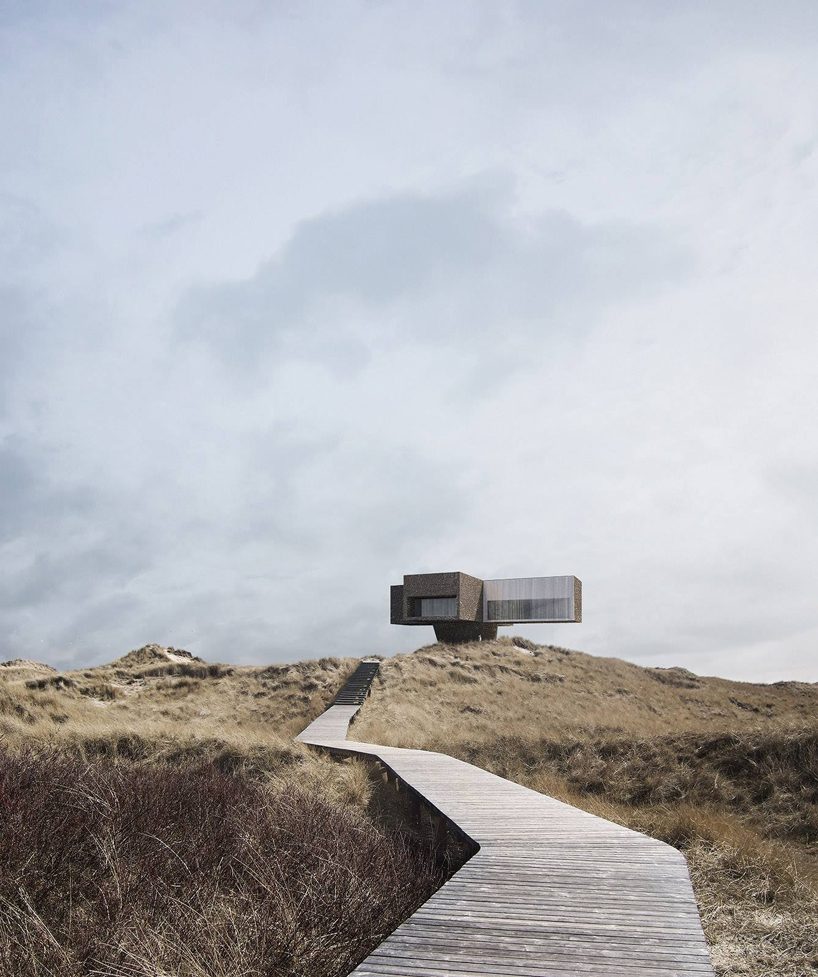 visuals by bloomimages, courtesy of studio viktor sørless
currently under construction, the dune house sits almost isolated, on a site that enjoys an unobstructed view across the danish coastal landscape. studio viktor sørless has developed the project as a sustainable, contemporary summer residence with a cross-formed structure adjusted to the four cardinal directions: north, south, east, and west. however, the norwegian architect has used light as a fifth cardinal direction in the building, creating a cinematic atmosphere throughout its spaces that changes according to the time of day and angle through which light penetrates the interior.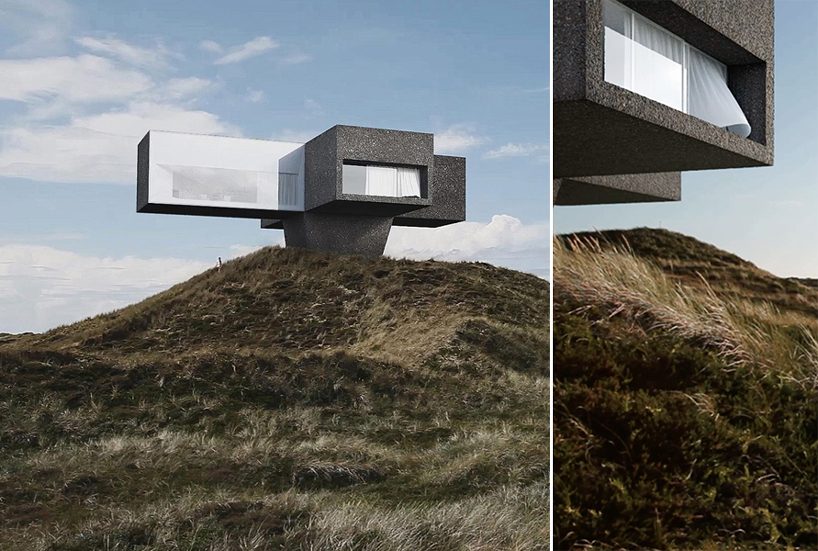 the house can be entered via the elevator room, which functions as a vestibule and gallery, and leads to the residence's upper level, where the living room and bedroom are located. curtains across the long, floor-to-ceiling windows reinforce the cinematic shadow play generated by natural light throughout the interior, while emphasizing the presence of wind. 'the philosopher hermann schmitz called wind in his lectures as half-thing (halbding),' explains viktor sørless, '"if wind is gone, we don't know where it's gone but we can feel the absence and presence on our bodies", half-things create atmospheres and give a sense of corporality.'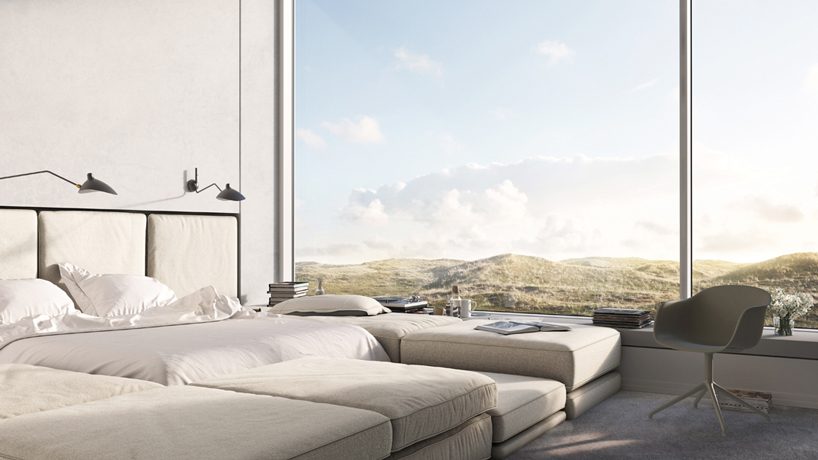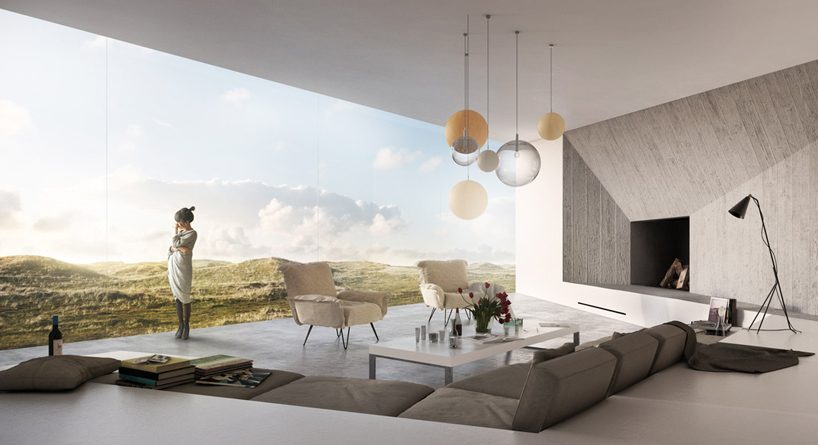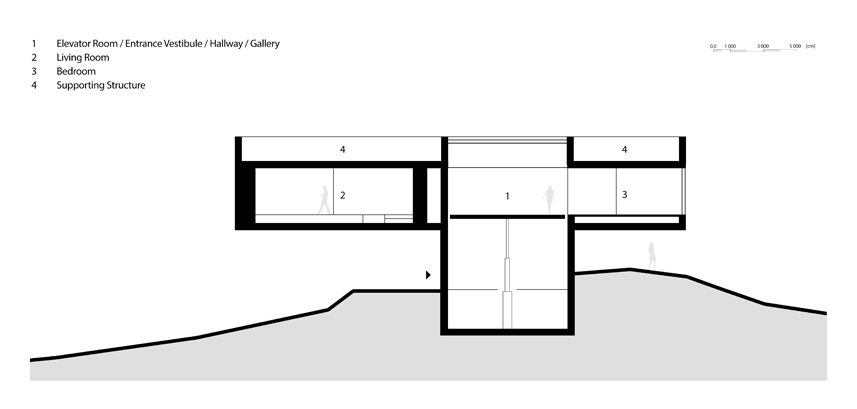 project info:
name: the dune house
architect: studio viktor sørless
client: private client
status: in progress
location: coastline in denmark
sofia lekka angelopoulou I designboom
sep 03, 2019