owl creek by skylab architecture is an all-weather retreat located on the rocky landscape of the snowmass mountain in colorado, US.
anchored directly into the landforms due to strict height limitation and slope constrains, the stand-alone house features a triangular structural steel frame, and a roof slope that allows water and snow to move downslope.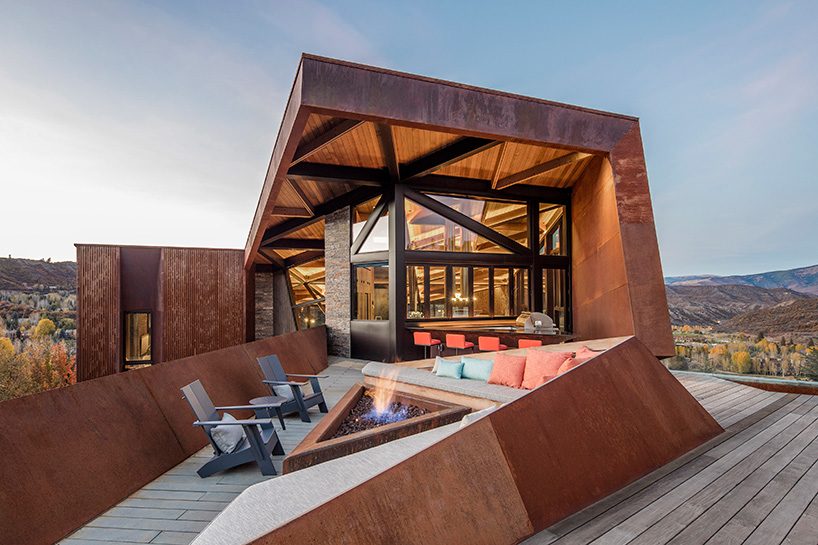 photo by robert reck
skylab architecture has framed views of the mountainous landscape through two principal façades, while various large openings fill the interiors with plenty of natural light and minimize visual separation from the outdoors. built for two families, the residence features several private rooms and a cluster of lodge-like communal areas, resulting in a space that is both intimate and open.
perched on the hillside, the structure blends with its surroundings by combining a selection of earth-hued materials, including corten steel, wood, and rock. the portland-based studio has designed the owl creek residence as a space to recharge social relationships and renew connections to the rugged rocky mountain landscape.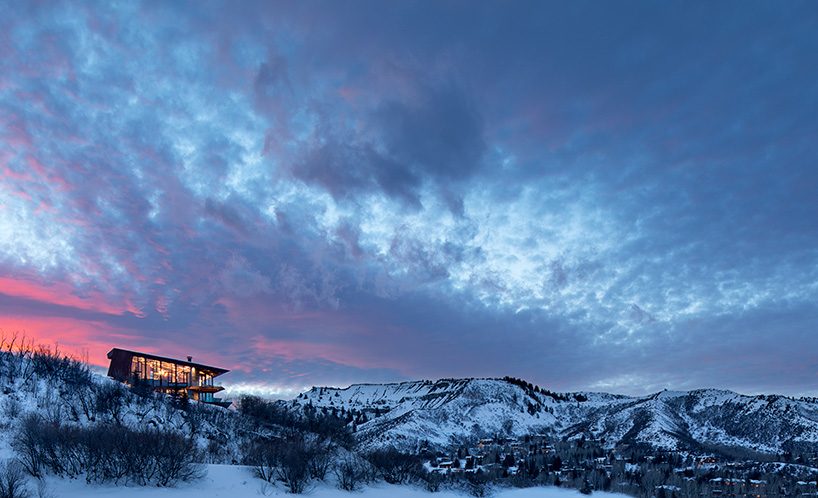 photo by jeremy bittermann
project info:
location: snowmass, co, USA
size: 4,200 sq ft.
architects: skylab architecture
contractor: ridge runner construction co. inc
collaborators: mountain design group, artifex landscape architecture, lighting workshop, ambient automation, studio lambiotte interior design furnishing