new york architect david hotson has revealed images of the 'the pinnacle', the residence that will crown the top five floors of the city's iconic woolworth tower. the project is part of a larger endeavor to transform the top 30 floors of the historic skyscraper into luxury condos. as the $79 million dwelling is to be offered as a white box, the design envisions how a resident might live in a continuous cylindrical space that raises five stories. david hotson's firm, having collaborated with some of the world's most notable architects, including david adjaye and santiago calatrava, is known for the design of skyhouse residence at 150 nassau street.

perspectival section of the pinnacle residence | image by williams new york
'the pinnacle' by david hotson marks one of the most dramatic transformations of the woolworth tower which, upon its completion in 1913, stood as the tallest building in the world. the residential transformation occupies the building's iconic crown, spanning nearly 9,680 interior square feet from floors 50 to 58, in addition to a 408 square foot observatory terrace rising 727 feet above city hall park. in the development of the interior design, the team collaborated with french architect thierry w despont, who worked to transform the top thirty floors into the 'woolworth tower residences' — a collection of 32 luxury condominiums. see images of the project's amenities and a recently revealed duplex residence below.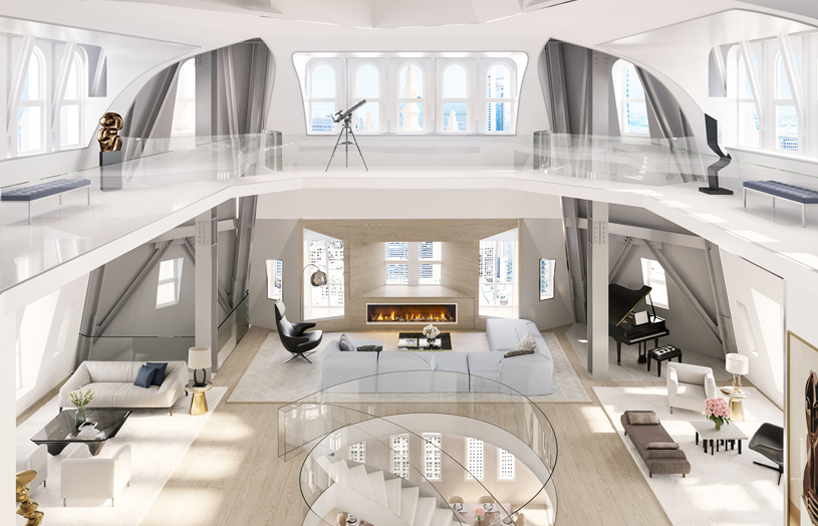 the pinnacle spans the top five stories of the woolworth tower | image by williams new york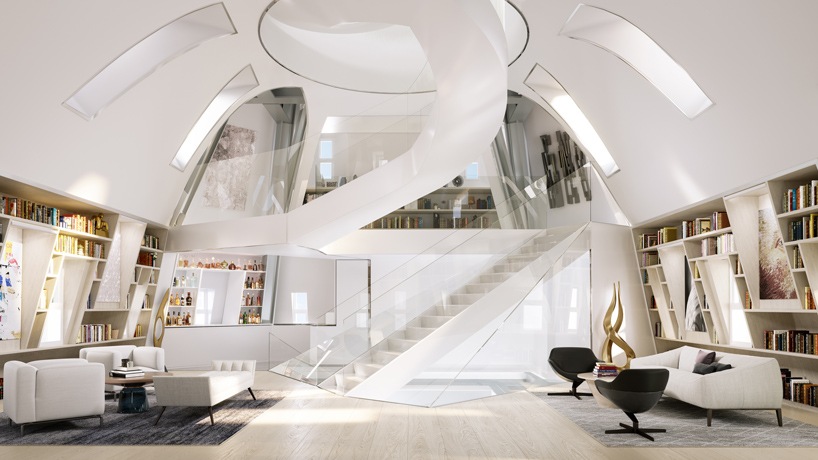 interiors express a cylindrical space | image by williams new york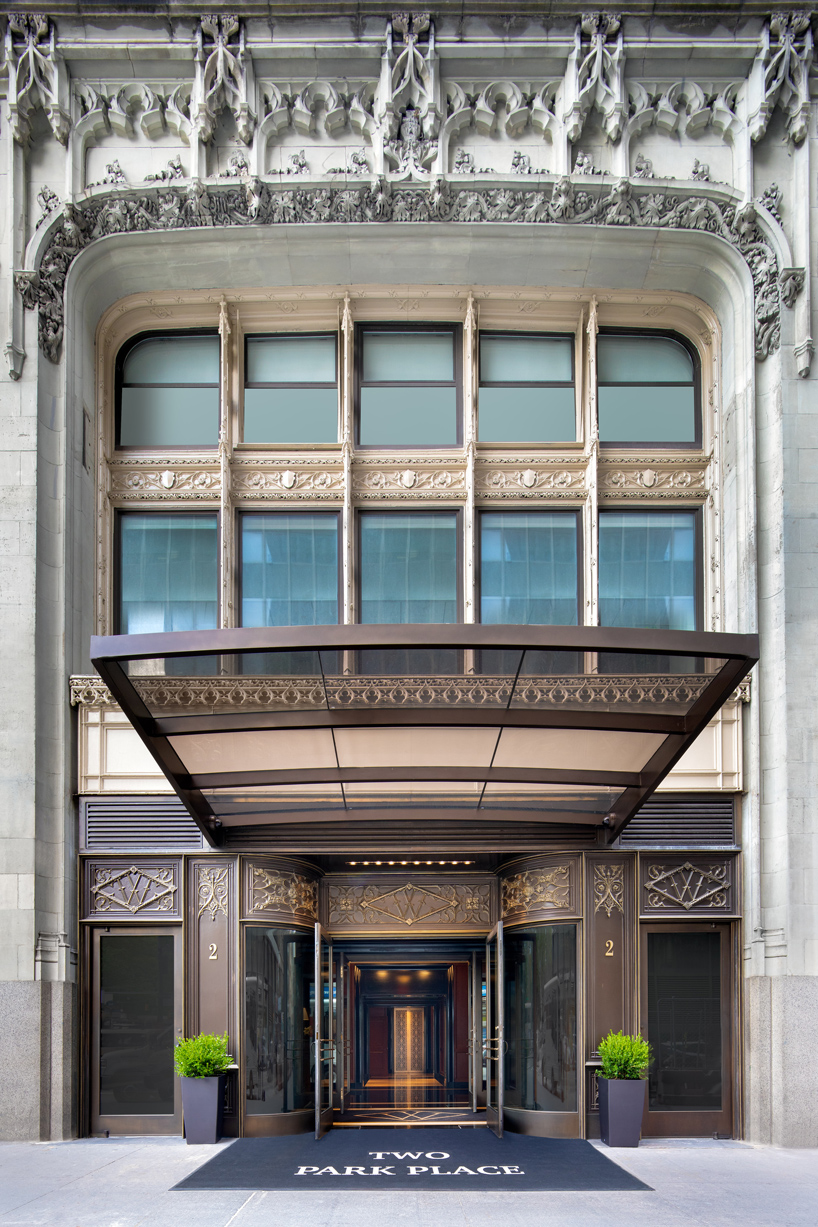 the park place entrance of the historic woolworth tower | image by travis mark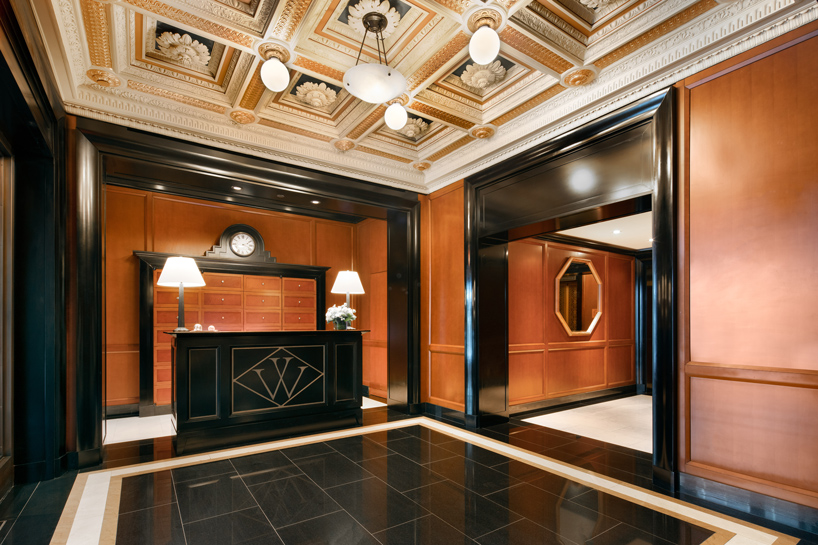 the building's renovated lobby | image by travis mark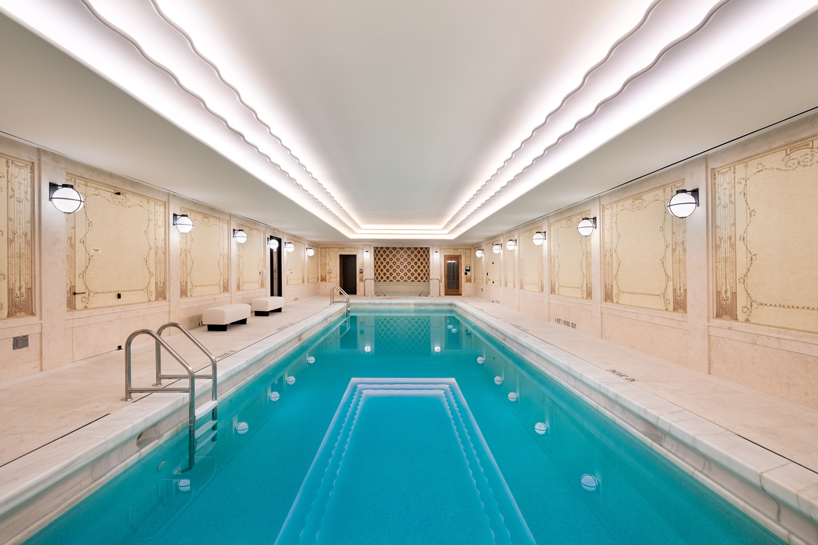 newly completed amenities include a swimming pool | image by travis mark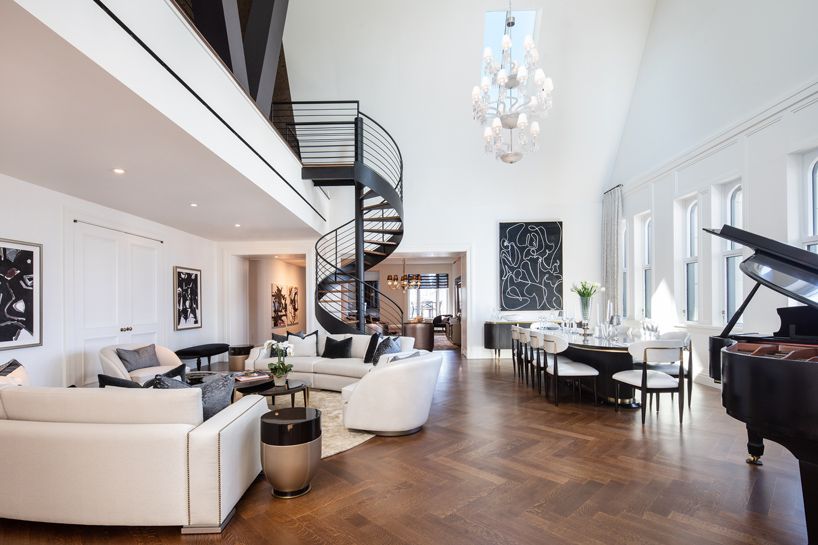 pavilion A is a 10,000 square foot duplex residence | image by travis mark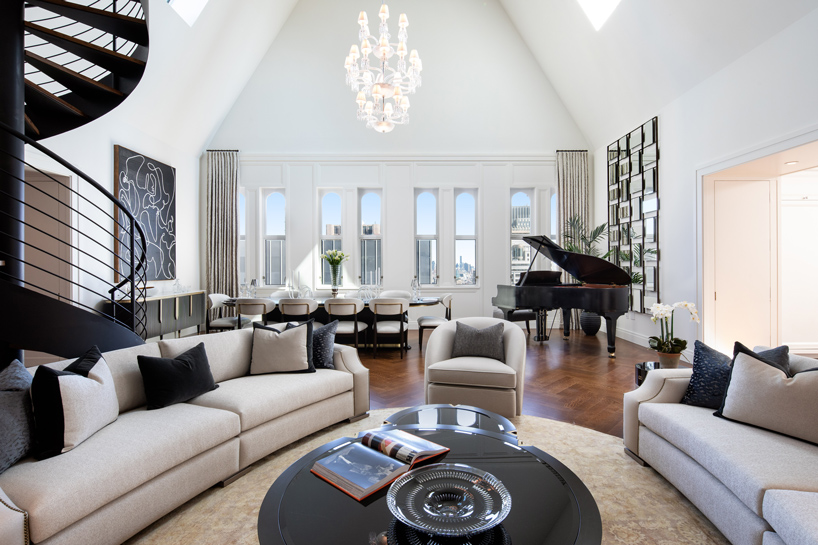 the living room offers elevated ceilings with oversized windows | image by travis mark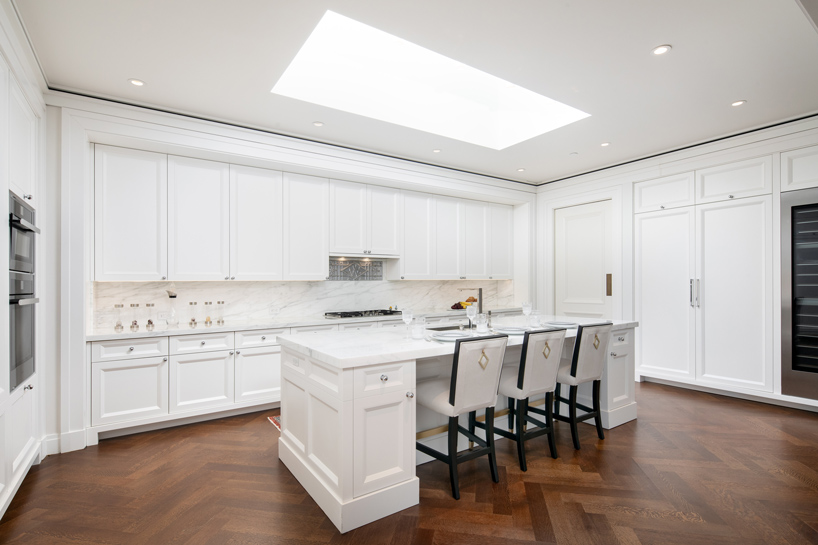 the kitchen flows into a dining and entertaining space | image by travis mark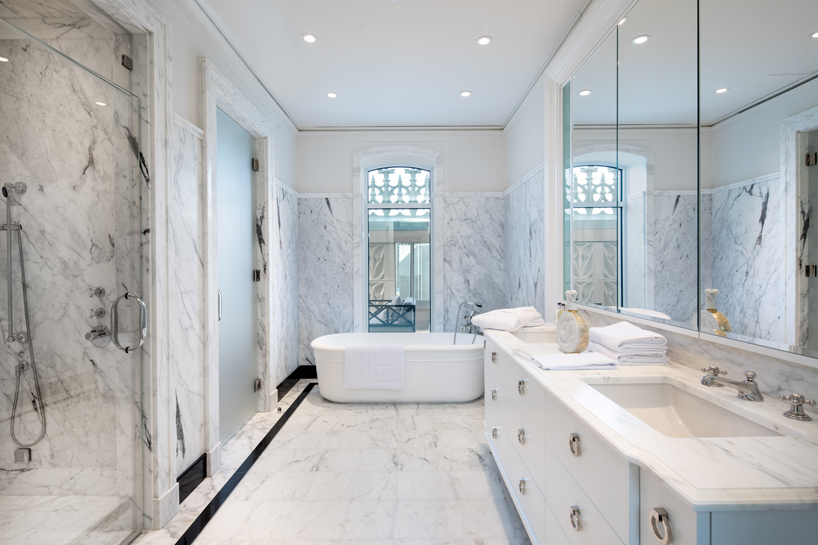 the master bathroom is finished in calacatta caldia marble | image by travis mark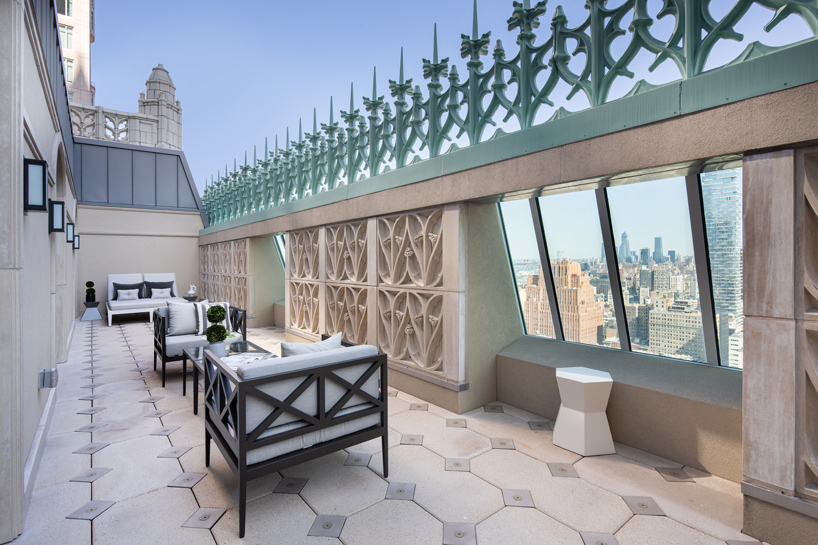 restored terracotta elements along the private terraces | image by travis mark
project info:
project title: the pinnacle at the woolworth tower residences
architecture: david hotson, thierry w despont
location: 2 park place, new york, NY
renderings: williams new york
photography: travis mark