shanghai-based firm challenge design completes the multi-purpose 'yuanlu community center' in chongqing, china.
the project, sited near the ancient town of longxing, faces the yulin river and mirrors distant rolling hills.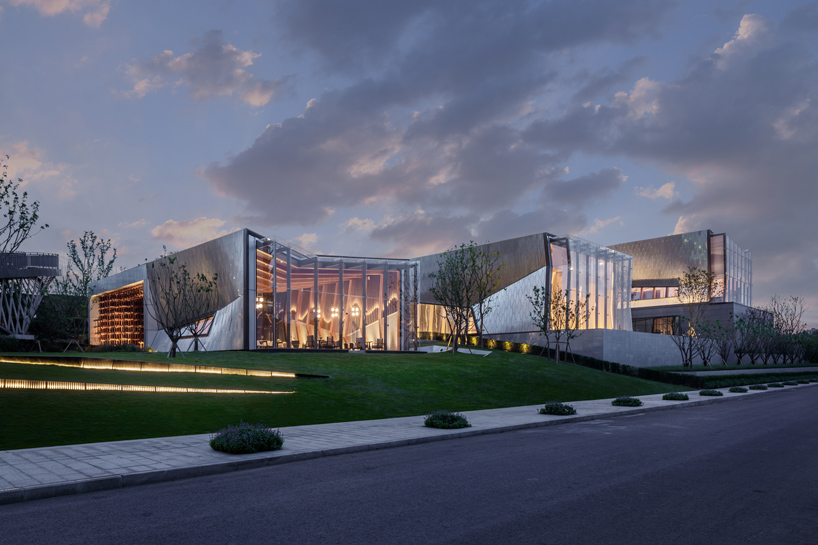 image by prism images
while each building takes on a linear organization, challenge design introduces a rich spatial character with sectional deformations. the resulting quality is that of a twisted box comprised of dynamic serial sections, expressed through the exposed interior wood structure. challenge design curates a fluid circulation between the three buildings by linking each space organically with corridors and courtyards.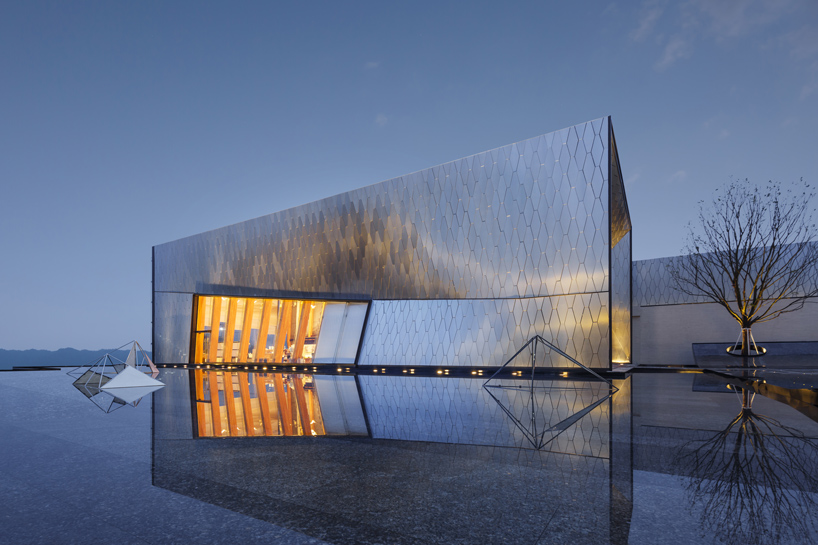 image by prism images
challenge design utilizes materiality in the pursuit to demonstrate the 'philosophy of authenticity' in architecture, space, form and structure. the firm makes use of timber to closely link the structure with both the space and surroundings, thus giving the architecture itself a 'virtue of honesty.' exposed 'glulam' members serve as the crucial visual element for the wooden structures. this expression references the typical sloped roofs found throughout chongqing. the buildings' exteriors are clad in hexagonal aluminum plates which adapt easily to the gently warping surfaces. each aluminum plate is finely wrapped, slotted, and spliced. challenge design notes that the resulting skin suggests a digital, cyberpunk quality which takes on mysterious visual effects as the light changes.

image by prism images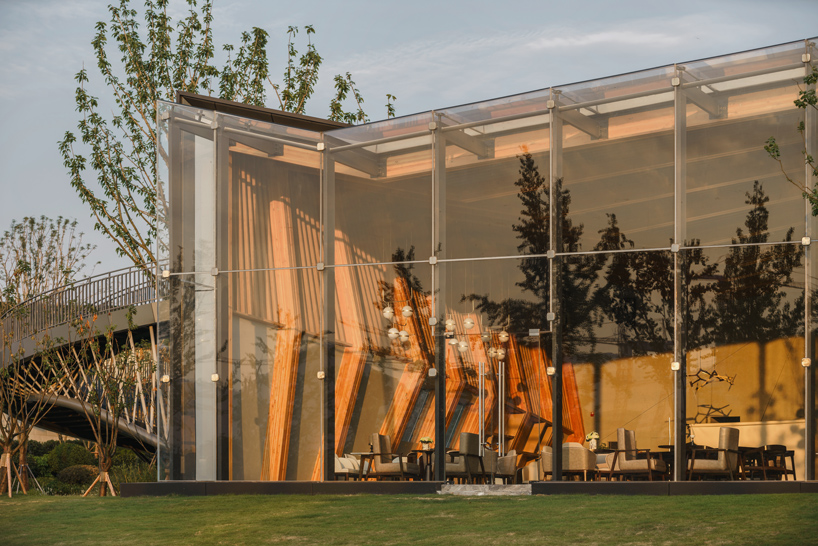 image by arch-exist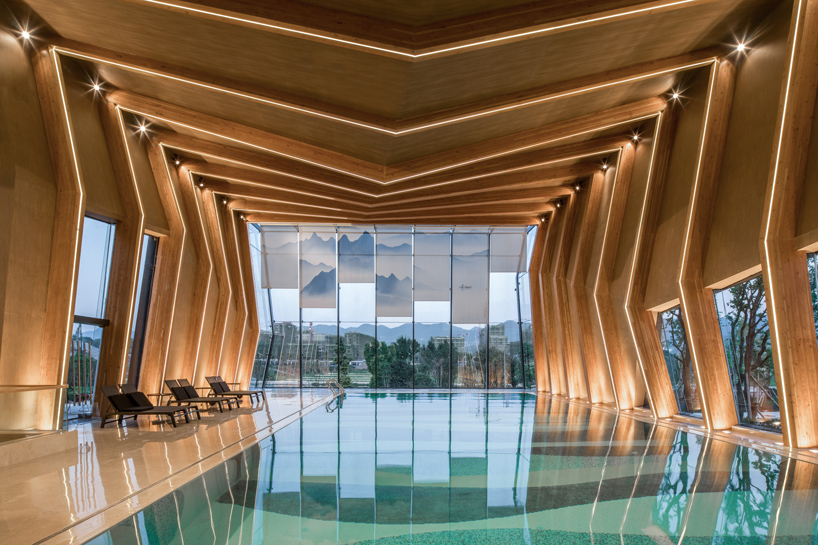 image by arch-exist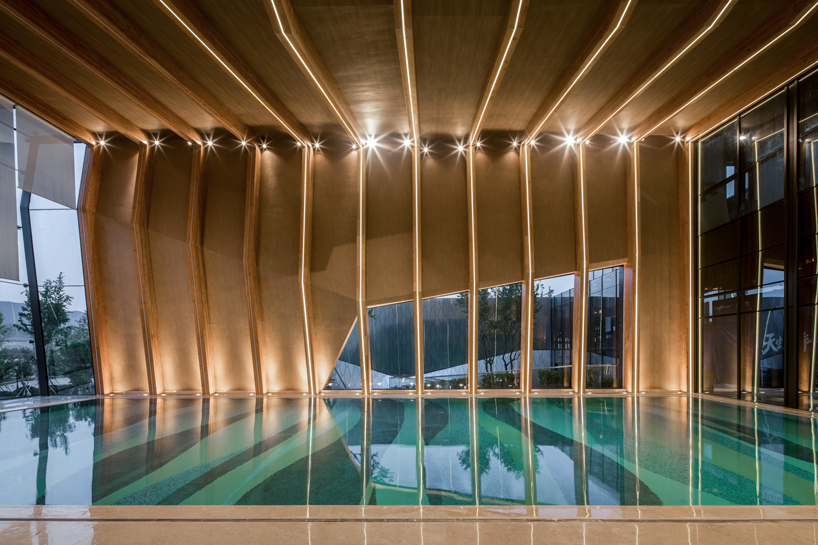 image by arch-exist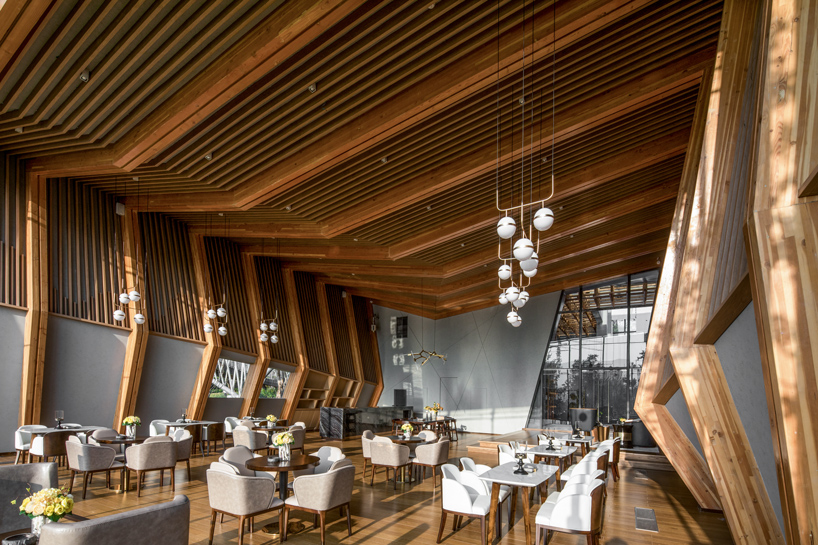 image by arch-exist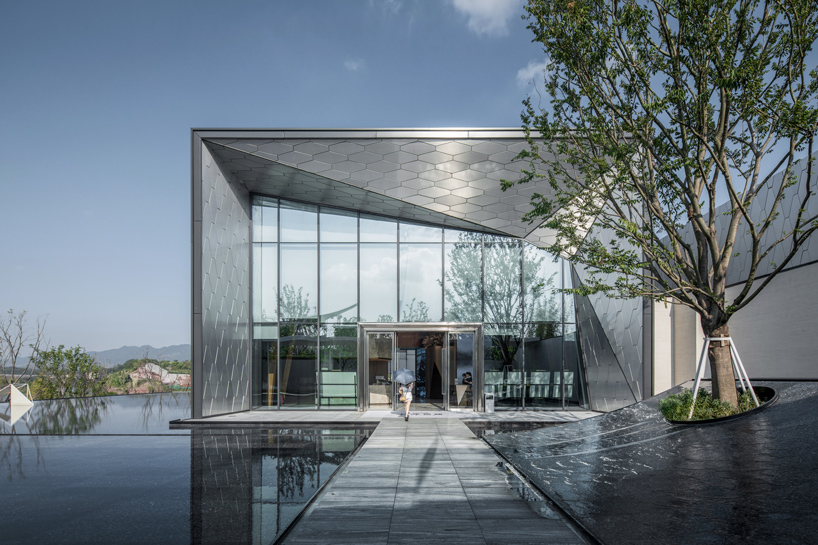 image by arch-exist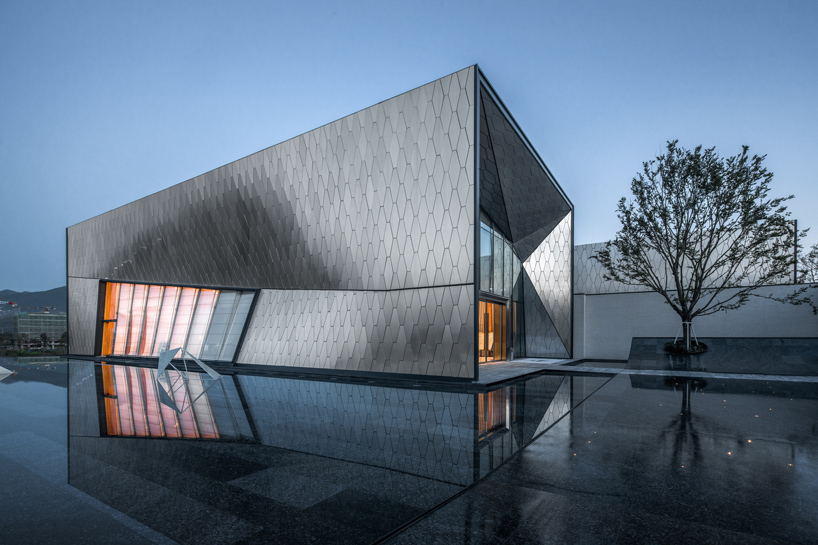 image by arch-exist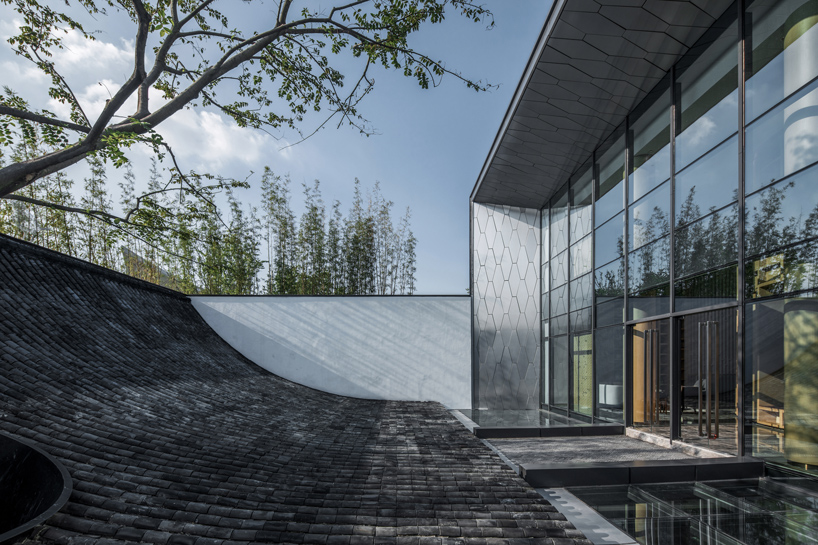 image by arch-exist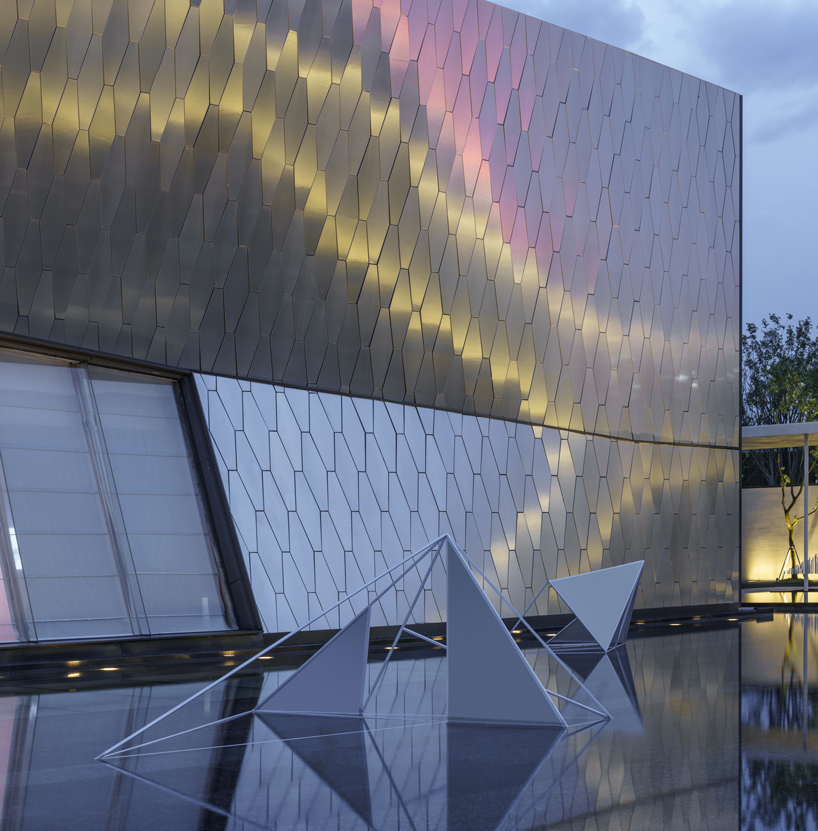 image by prism images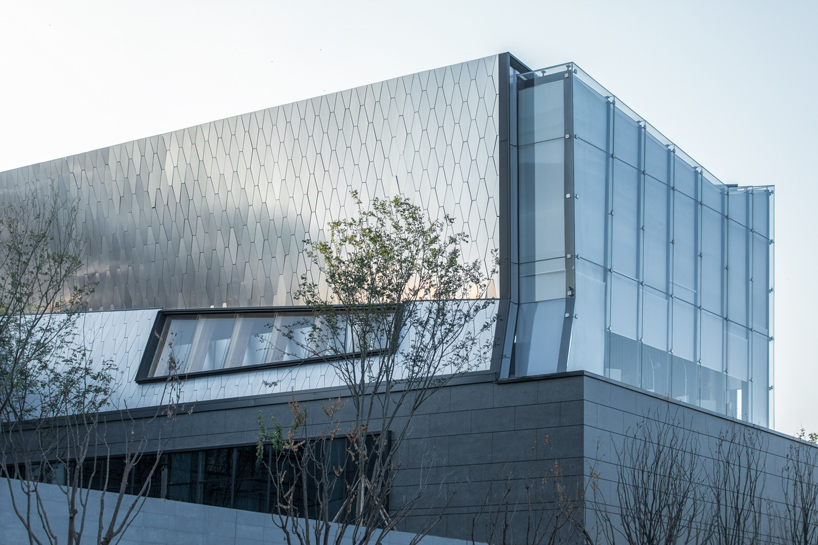 image by arch-exist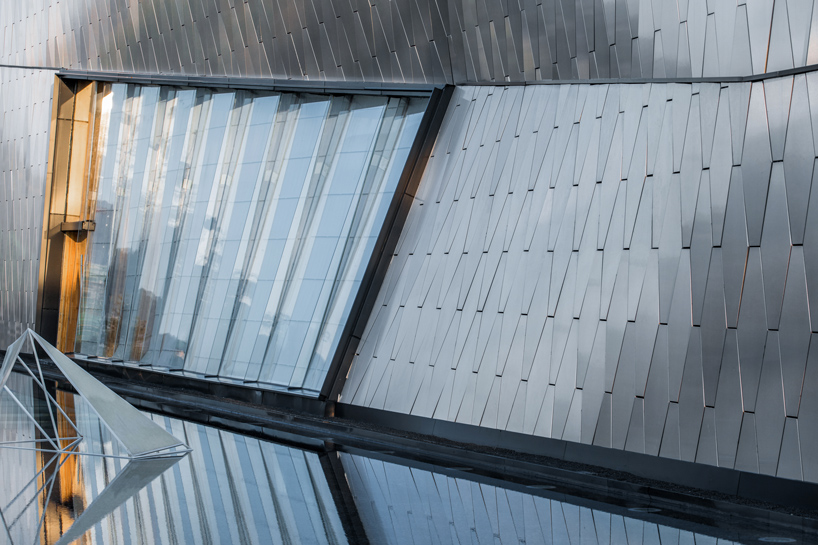 image by arch-exist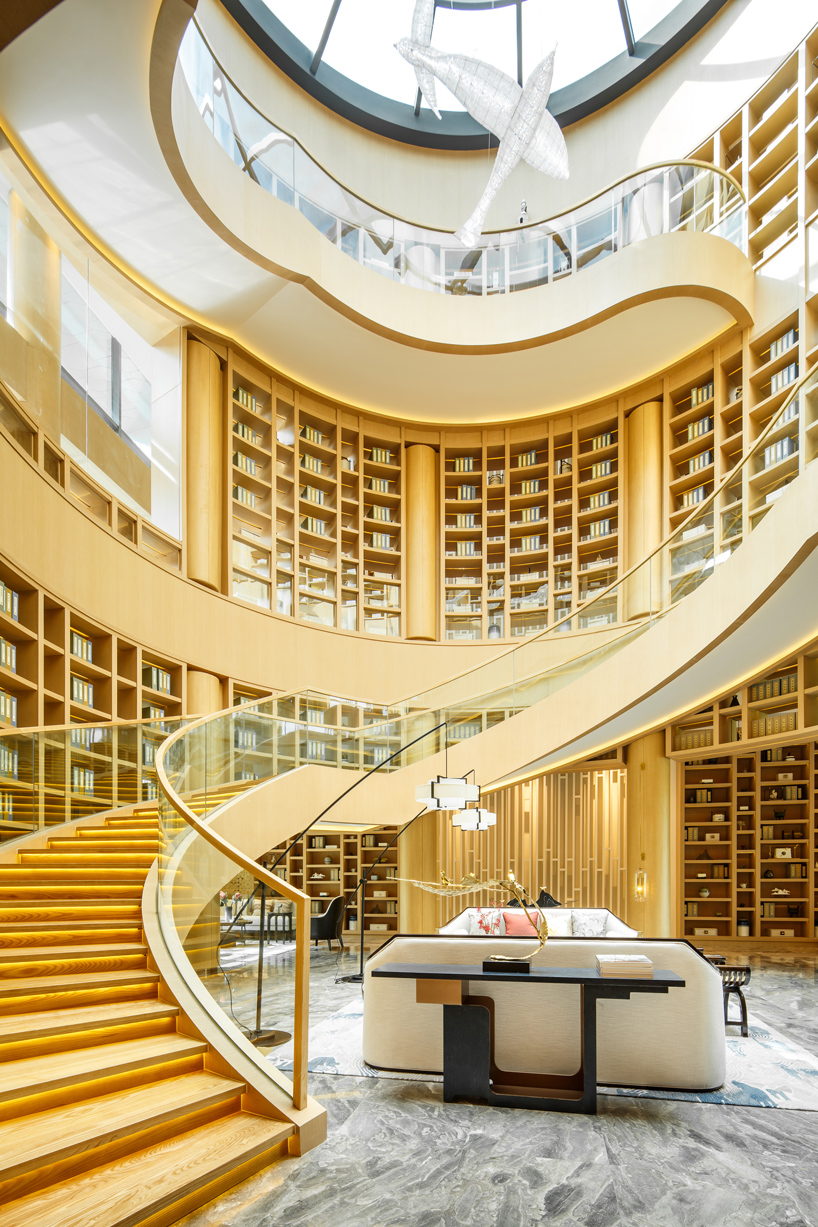 image by prism images
project info:
project name: yuanlu community center / beauty in truth
architect or architecture firm: challenge design
completion year: 2018
built area: 4000 m2
project location: next to longxing ancient town, chongqing, china
lead architect: jie lee ,wei huang , fang yan, xueyan wu , yangfeng xu
team: wubing feng, xitao liu, yin liu, wenlong zheng , chengzong xue, yuanyuan yan
construction drawing: dilong chen, juan li, yu zhang
timber construction: JAZ build
clients: longfor group holdings limited
photographer: prism images / arch-exist