after a century of industrial excavation a sandstone quarry in the netherlands will be transformed into a natural reserve and a public recreational landscape.
rademacher de vries architects (RDVA) completes the luikerweg staircase, a milestone in the gradual, transformative reclamation of the country's first and only cement quarry. with the motto, 'reconciling the irreconcilable,'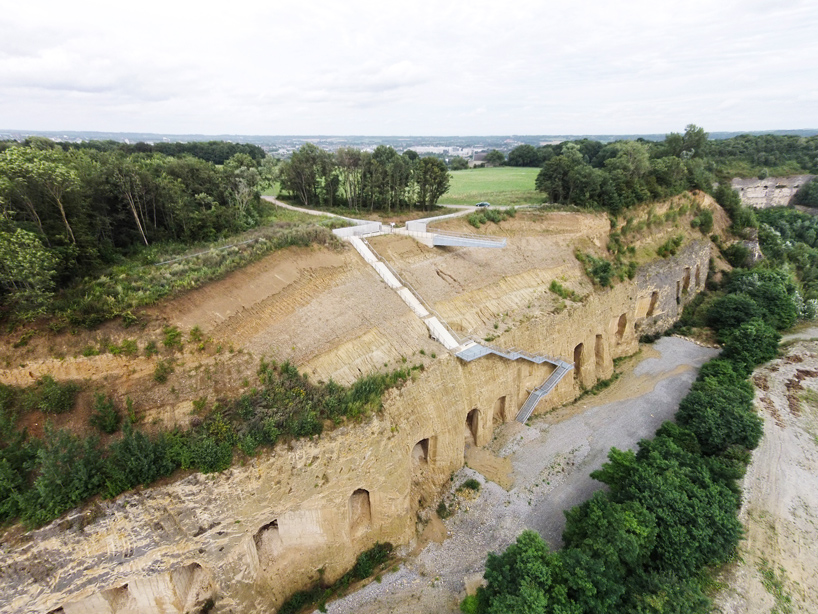 images courtesy of rademacher de vries architects
RDVA orients the luikerweg staircase to curate a scenic route beginning on the plateau of mount st. pieter on the dutch-belgian border to the south. the nearly 250 acre quarry, known as a 'hidden valley,' is revealed gradually. two concrete walls guide the visitors through a field of vegetation approaching a panoramic viewpoint where a sublime man-made landscape is revealed, with steep cliffs that are unique and unexpected in the country's otherwise flat landscape. upon this point of arrival the stairs then descend 50 meters into the quarry.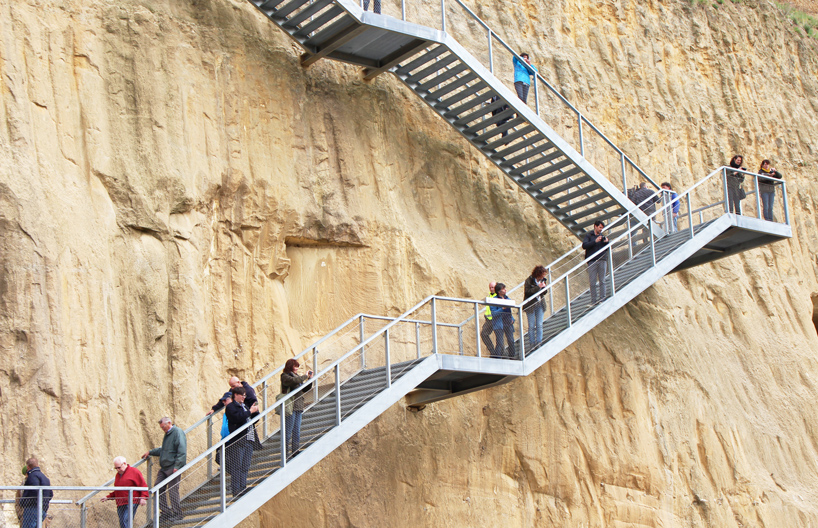 resting stops along the stair's descent are subtly aligned with stratigraphical transitions marking major geological events in the history of the earth. the platform is symbolically aligned with the historic road — the luikerweg — that used to connect the dutch town of maastricht with the belgian town of liège. upon the project's completion, this connection between the netherlands and belgium will also be restored.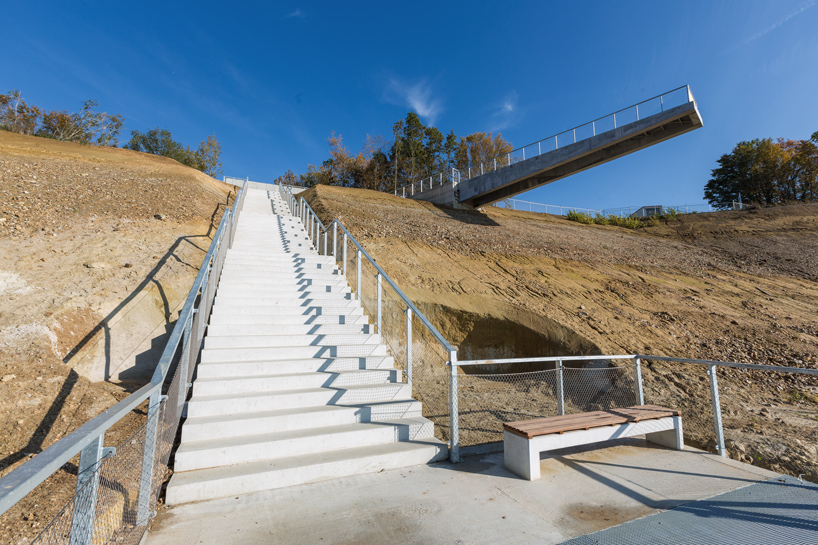 while the quarry was first introduced to the public as a natural reserve in 2017, by 2020 the site will be re-shaped into a landscape consisting of three zones: the quarry will become a public park, the former factory will transform into an innovation campus for concrete production, and the interstitial space where these two opposing worlds intersect will be conditioned as a transition zone.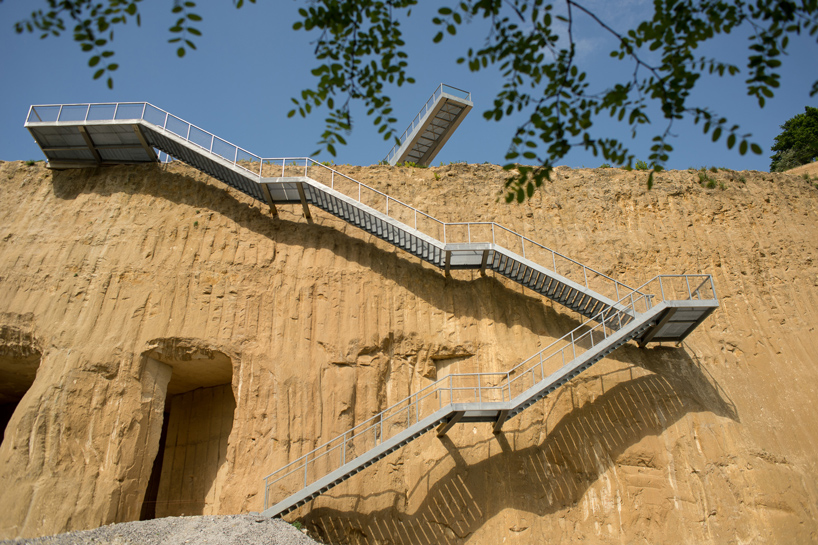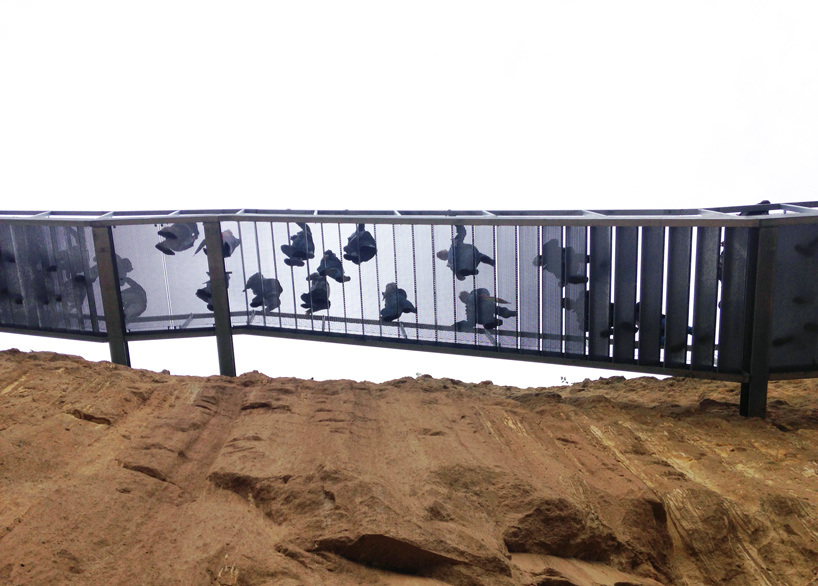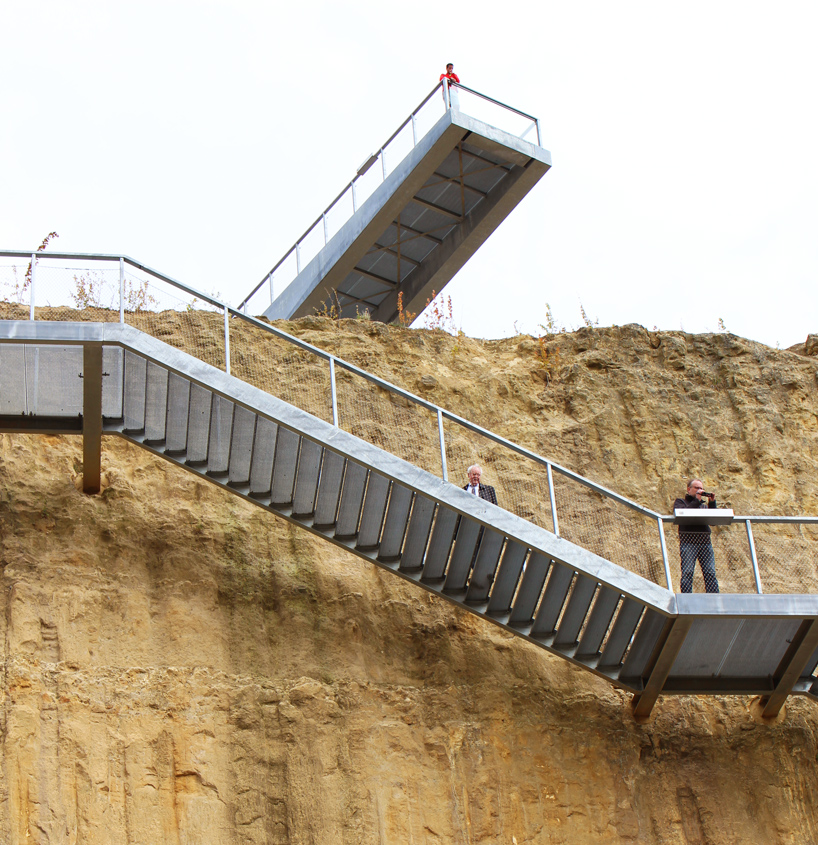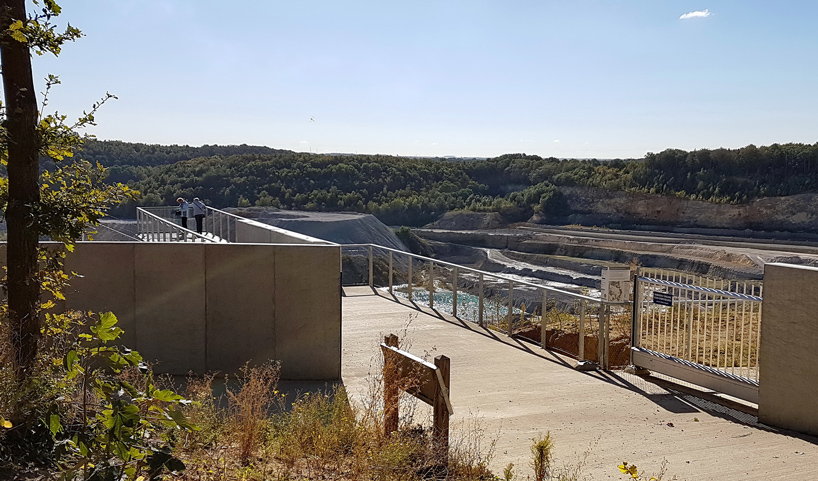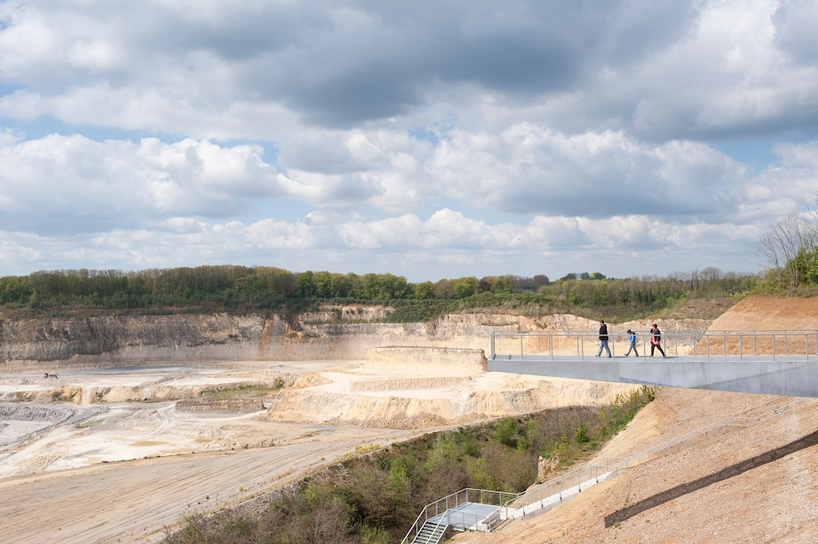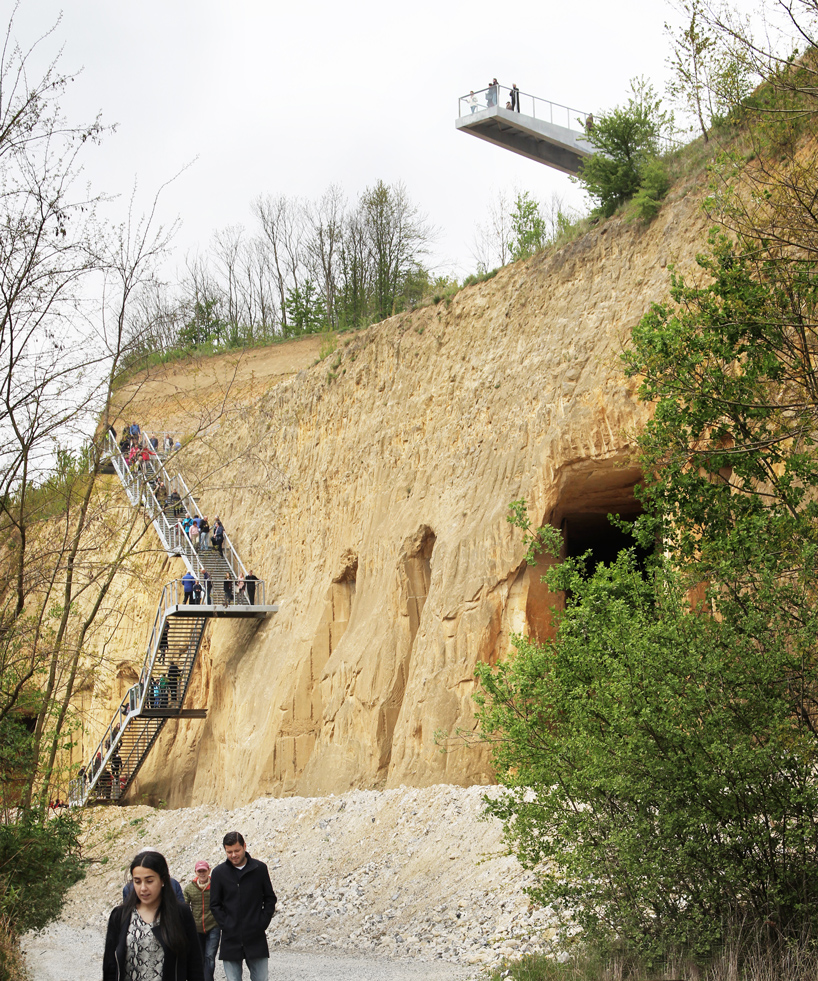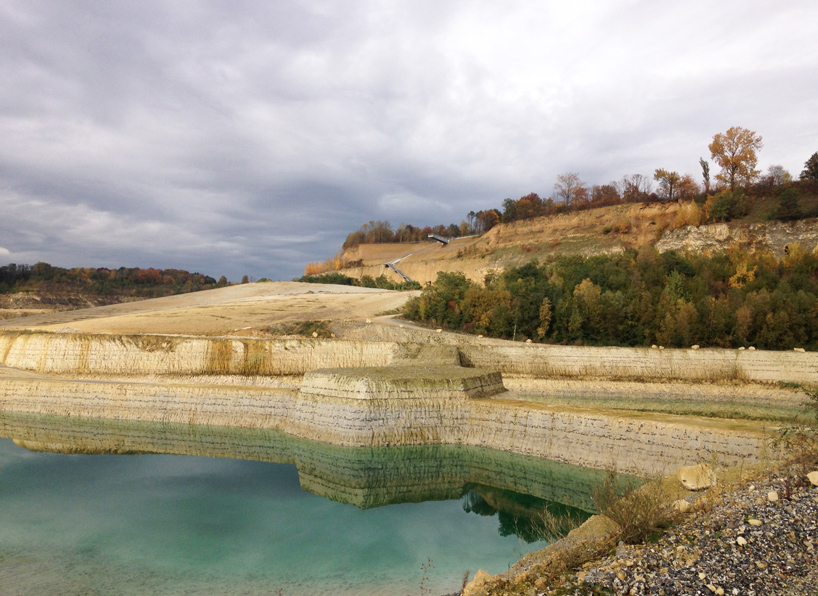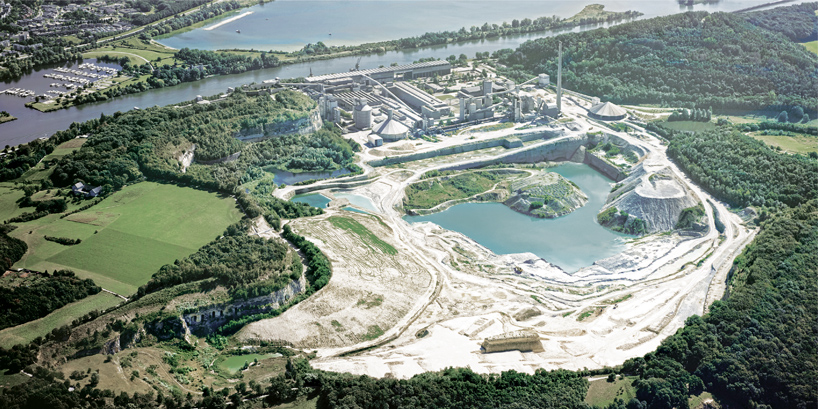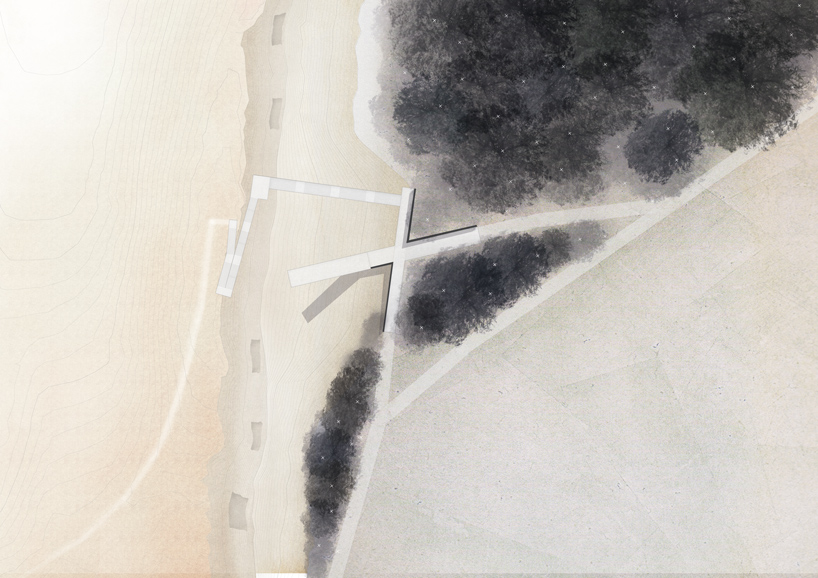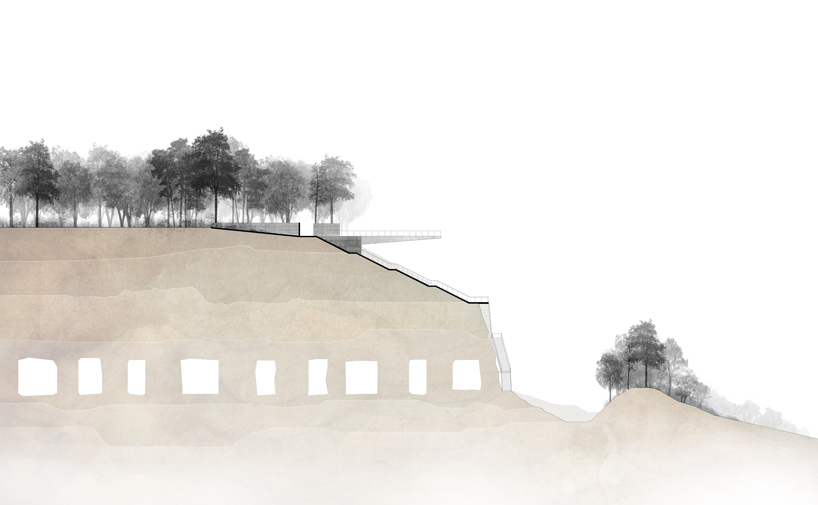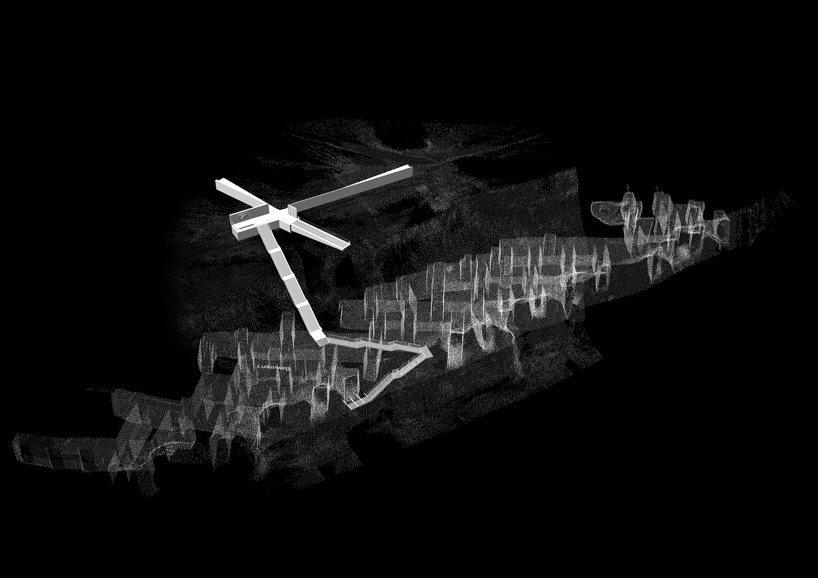 project info:
architecture firm: rademacher de vries architects
project architects: christopher de vries, david rademacher
project name: luikerweg staircase / viewpoint
project location: maastricht, netherlands
engineering: castermans engineers