plans have been unveiled for 'the tulip', a 305-meter-tall (1,000 ft) visitor attraction, which, if realized, would tower above the city of london.
designed by foster + partners, the project has been conceived as a new public cultural and tourist destination that would enhance its surroundings. according to the team behind the project, the tulip will bring 'wide cultural and economic benefits with a diverse program of events'.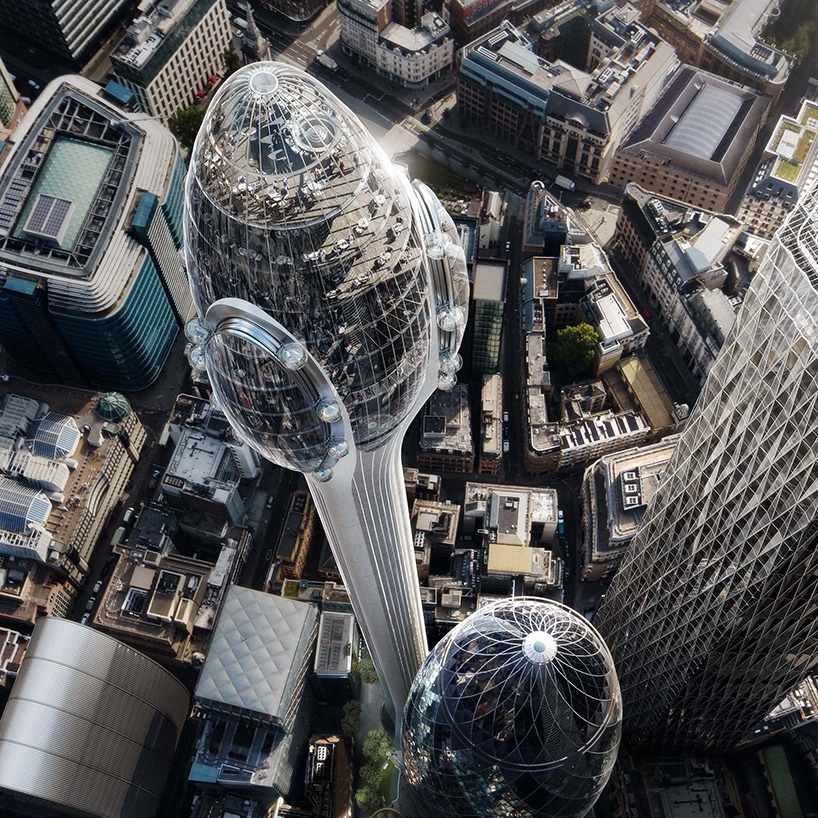 all images © DBOX for foster + partners | video © foster + partners
the tulip has been proposed by j. safra group and foster + partners, owners and architects respectively of '30 st mary axe', popularly known as the gherkin. 'continuing the pioneering design of 30 st mary axe, the tulip is in the spirit of london as a progressive, forward-thinking city,' says norman foster. 'it offers significant benefits to londoners and visitors as a cultural and social landmark with unmatched educational resources for future generations.'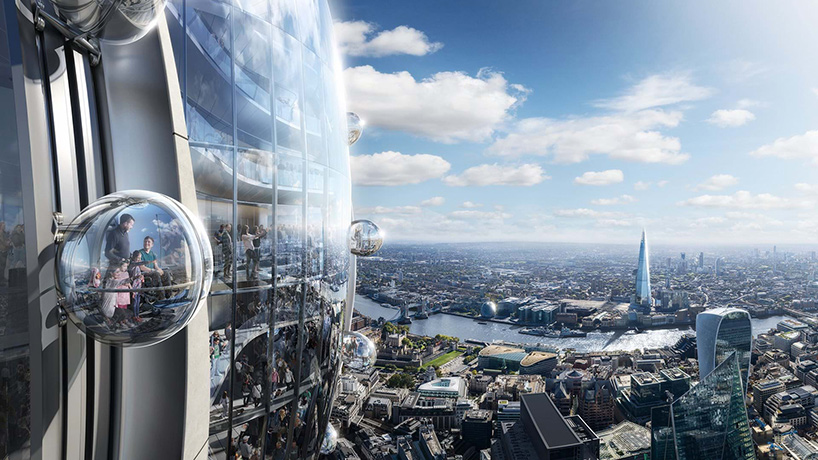 gondola pod rides will take place on the building's façade
the project's planning application was submitted in november 2018, and, subject to approval, construction could begin in 2020 with completion projected for 2025. 'we are delighted to benefit from the exceptional talent of foster + partners in bringing to london this world-class visitor attraction,' adds jacob j. safra. 'the tulip's elegance and soft strength complements the iconic gherkin. we are confident in london's role as a global city and are proud to offer its schoolchildren a state-of-the-art classroom in the sky to appreciate london's history and dynamism.'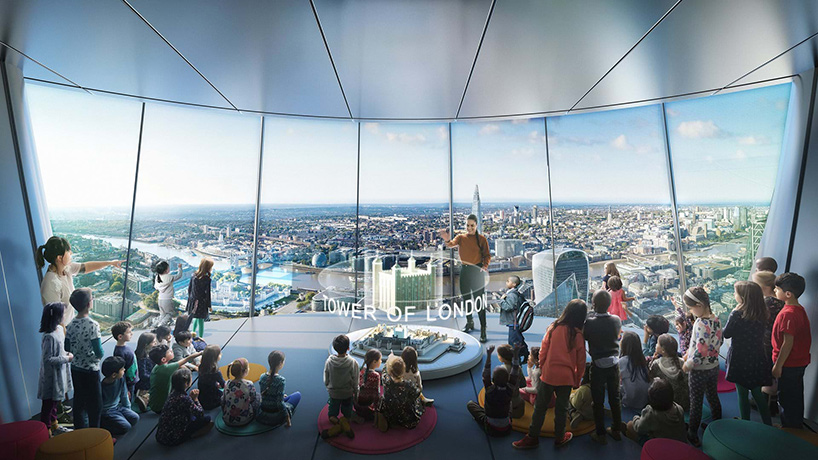 the project involves an important educational component
at 300 meters (almost 1,000 feet) above ground, the tower's viewing galleries will contain sky bridges, internal glass slides, and gondola pod rides on the building's façade. meanwhile, a restaurant and bar will offer sweeping views across the city. the project also involves an educational component with a 'classroom in the sky' offering 20,000 free places per year for london's state school children.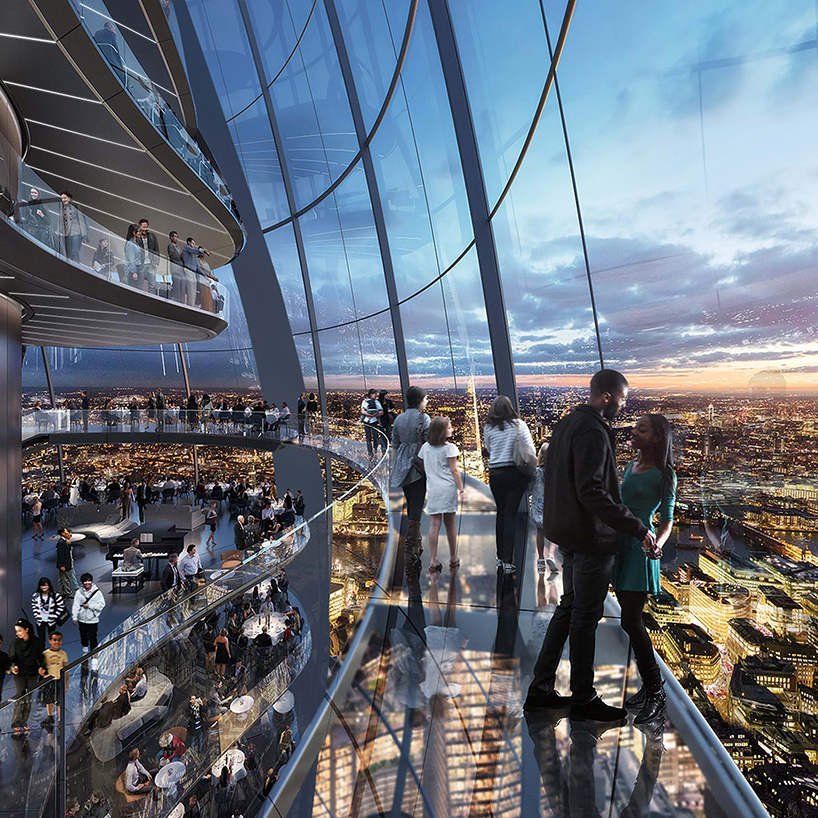 a restaurant and bar will offer sweeping views across the city
meanwhile, at ground level, the tulip seeks to extend the site's public realm with the addition of a pocket park and a two-storey pavilion topped with a publicly accessible roof garden. the team says that public access will also be improved with the removal of over half of the existing perimeter walls around the gherkin.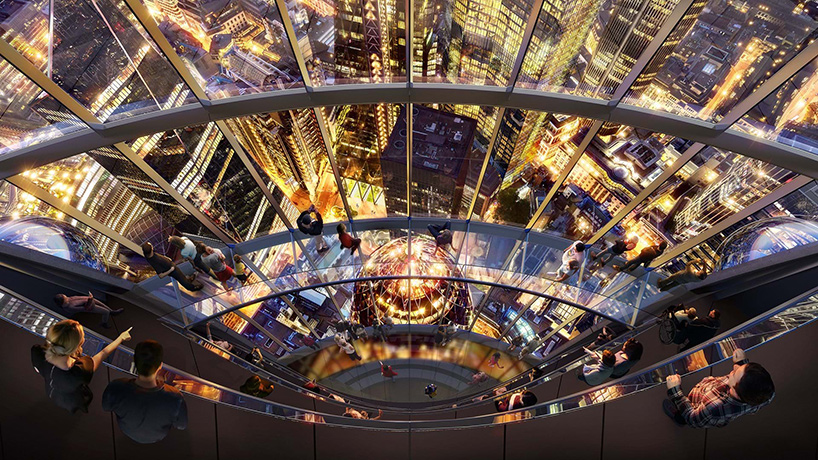 an overhead view of the building's atrium and skybridge
to reduce its energy consumption the scheme will utilize high performance glass and optimized building systems. heating and cooling will be provided by zero combustion technology, while integrated photovoltaic cells generate energy on site. plans for the tulip will be exhibited in early december 2018 for local residents, businesses, and the general public.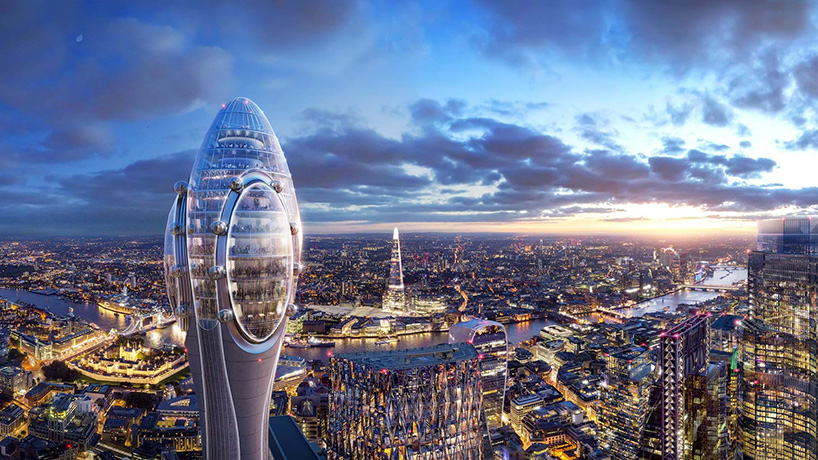 the project will top out at 305 meters (1,000 feet)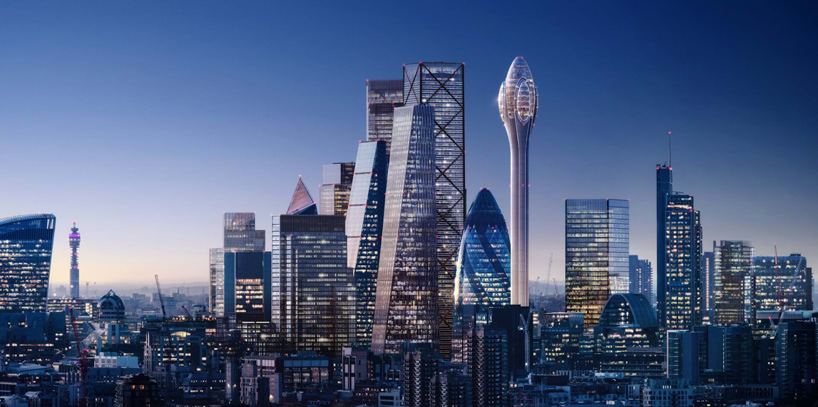 the structure will neighbor the gherkin, completed in 2004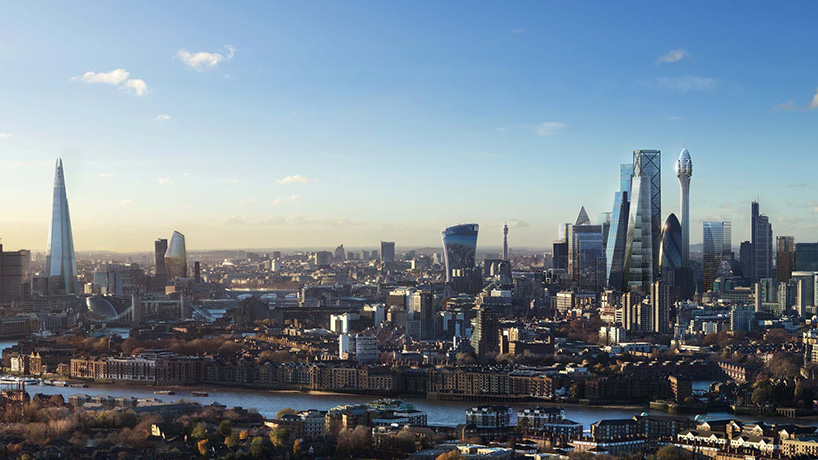 the tulip shown as part of london's evolving skyline
philip stevens I designboom
nov 19, 2018