a rare house made entirely from concrete blocks and designed by one of america's most prolific and renowned architects is on sale. the 'theodore and bette pappas house', designed by frank lloyd wright in 1955, is on the market for $1.2 million.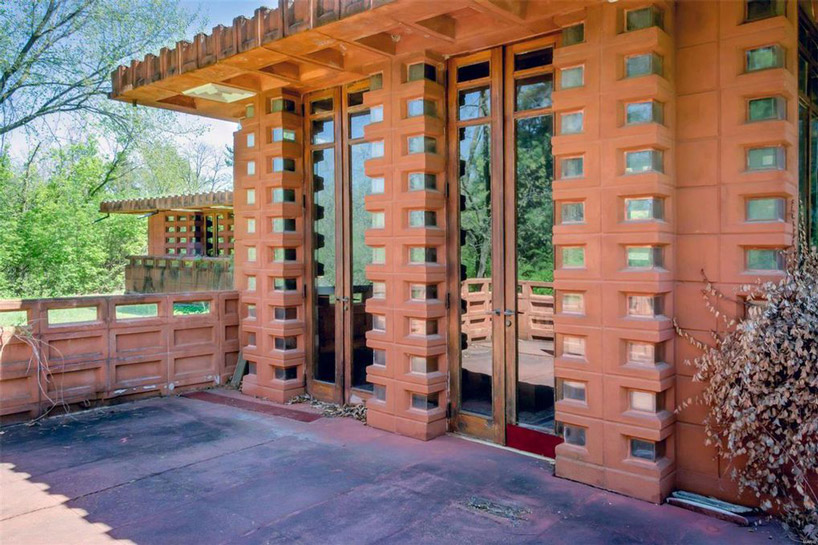 images courtesy of frank lloyd wright foundation
located in the suburbs of st. louis, missouri, the house features frank lloyd wright's usonian style, the architects idea for a simple but stylish small house designed especially for the american middle class. usonian automatics took this one step further, a system wright designed with the intention of making it easy enough for people to build their own homes.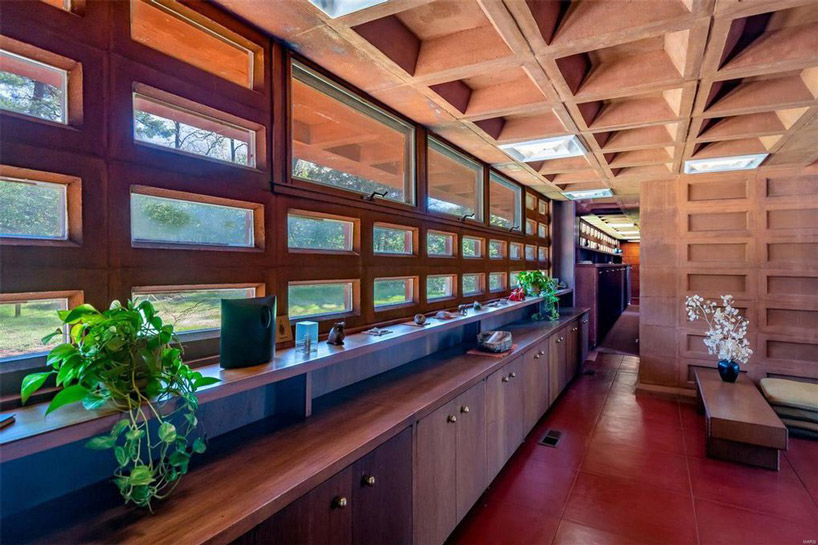 the sytem used different types of inexpensive concrete blocks, which could be laid up without mortar. instead 3 reinforcing bars placed both horizontally and vertically in semicircular voids in the contacting faces supported the structure. after one or two courses of blocks were laid, grout would be pumped or poured into the voids to embed the bars and bond the structure together.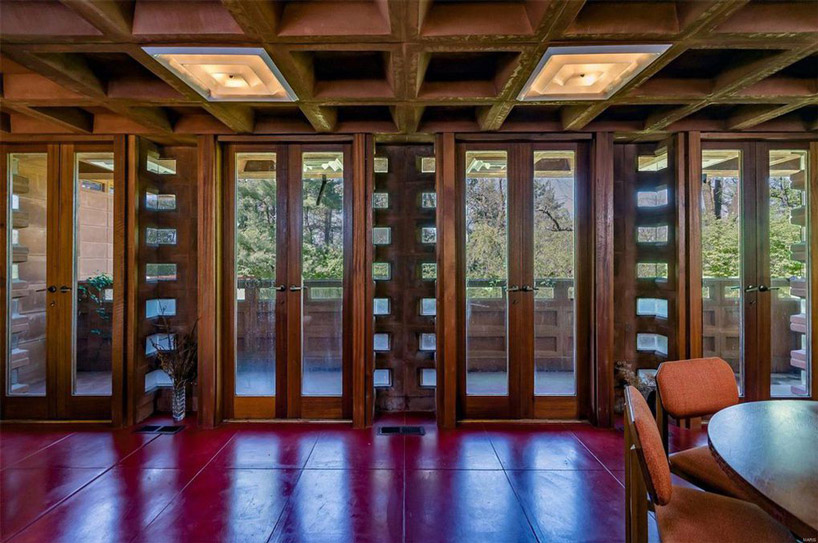 the 2,310 square-foot home is set upon 3.36 acres in a secluded property, and features four bedrooms and two bathrooms. as typical of most usonian homes, the living room has higher ceilings than the bedrooms. the living room also opens to an outdoor terrace.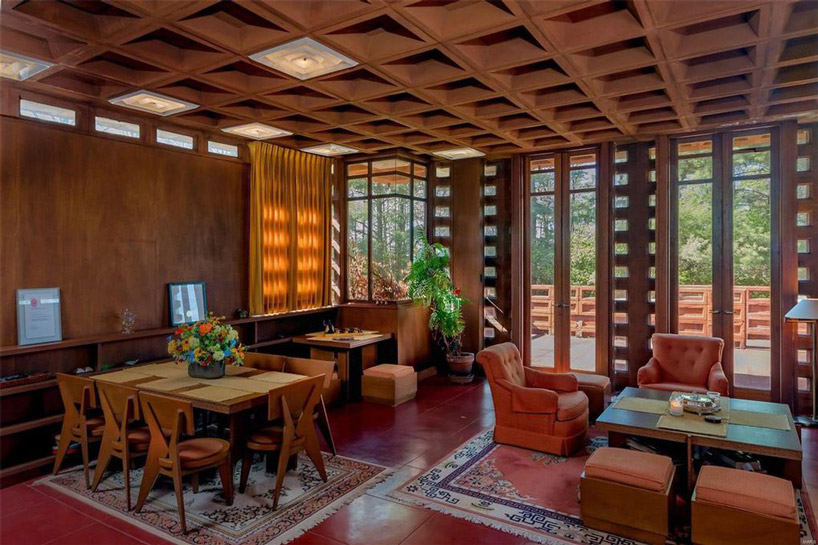 it took wright four years to design theodore and bette pappas house and construction began in 1960. whilst craftsman made the terra-cotta-tinted concrete blocks and day laborers assisted, the pappas did most of the work themselves. by 1964, the house was completed at a cost four times as much as the original budget.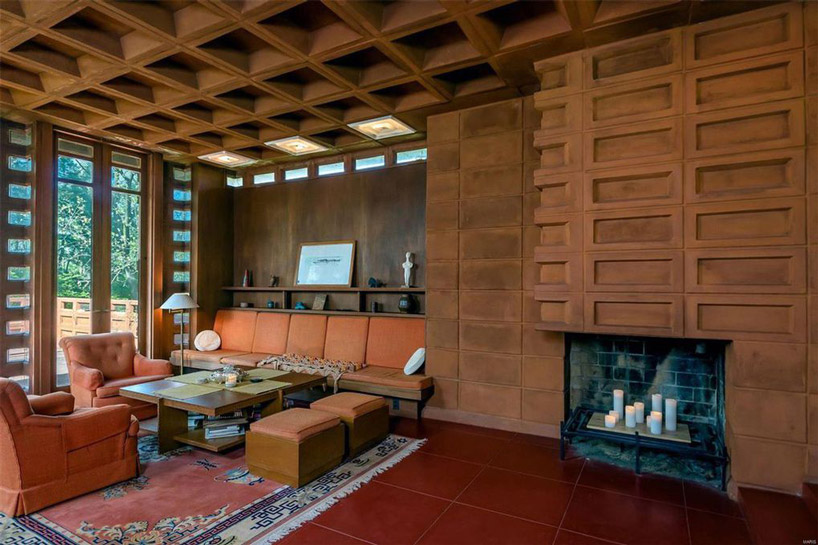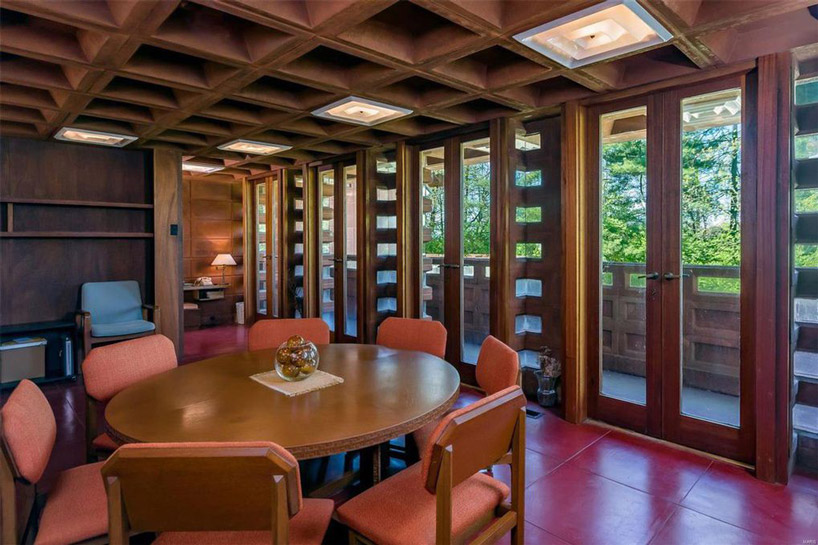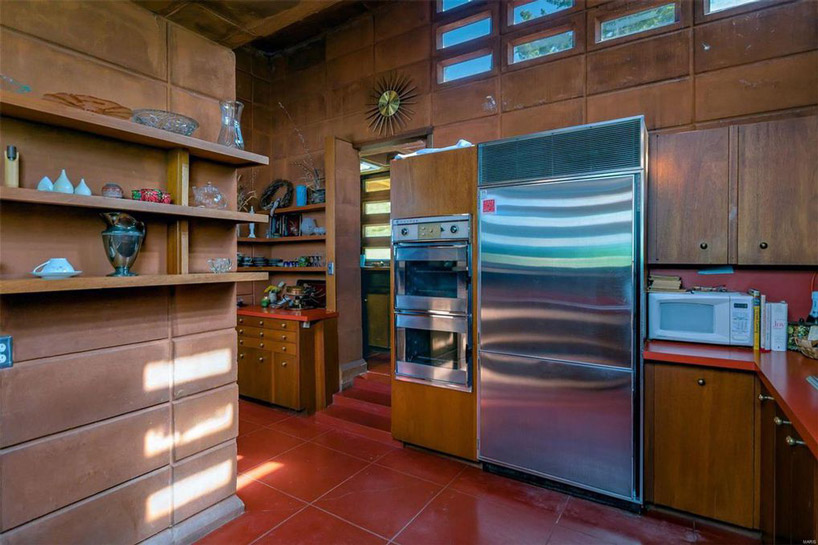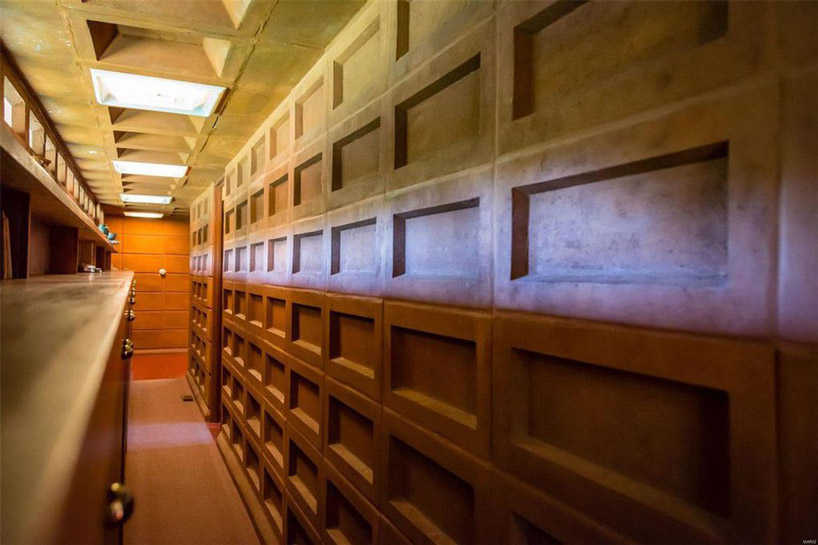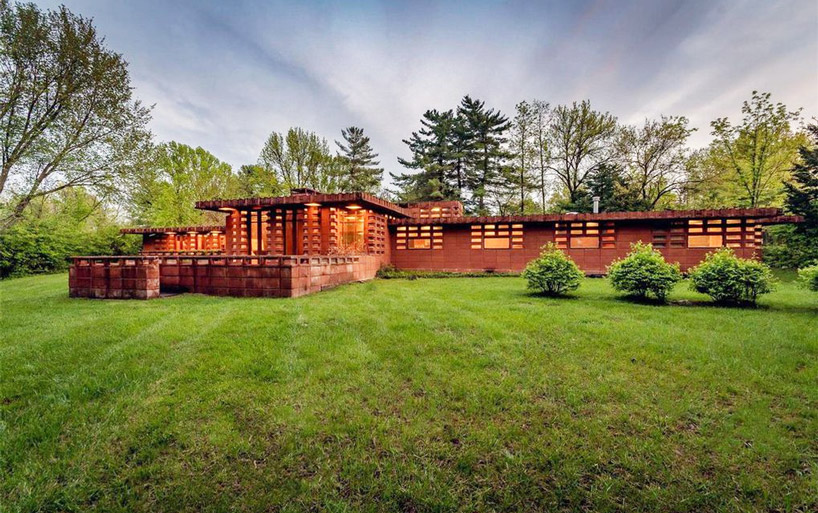 kieron marchese I designboom
may 14, 2019