holodeck architects has built an ensemble of five buildings for the austrian embassy in bangkok, intertwining the thai way of living and building traditions with austria's achievements in the field of research, culture, technology, and production. functionally different, the buildings are constructed with local materials, including laterite, travertine, and teak, and incorporate technical innovations such as optimized glass elements, and a low-tech cooling system.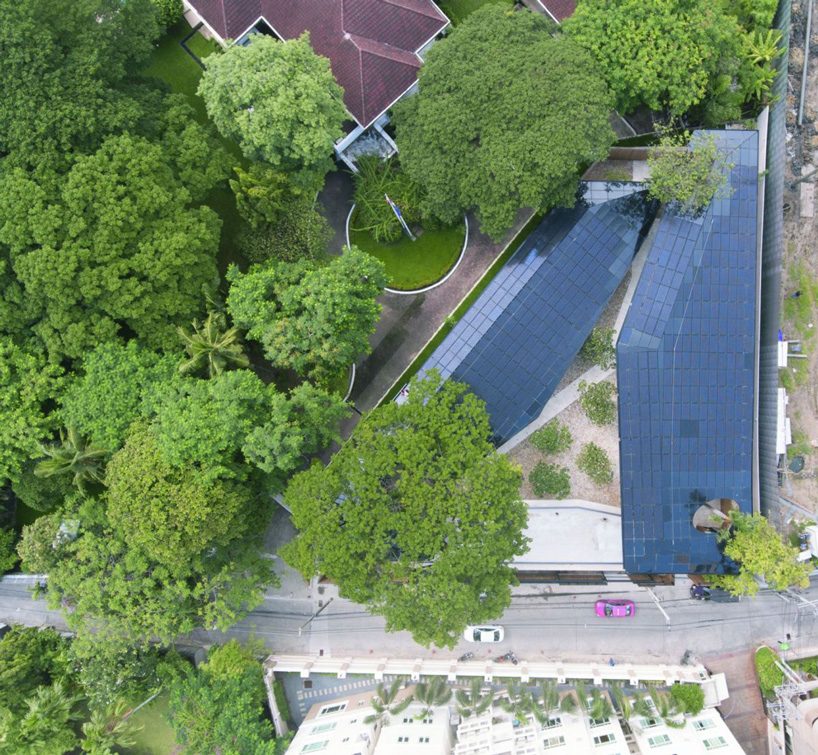 all images by ketsiree wongwan
'an embassy building as a representative of one nation in another cultural area acts as an important social, cultural and technological link,' notes holodeck architects, 'respecting characteristics of both countries lead to a symbiotic space.' the new embassy and consulate, which also includes outdoor facilities, such as the main courtyard, combines five different buildings that offer a stimulating atmosphere for environmental, traditional and technological exchange within contemporary architecture.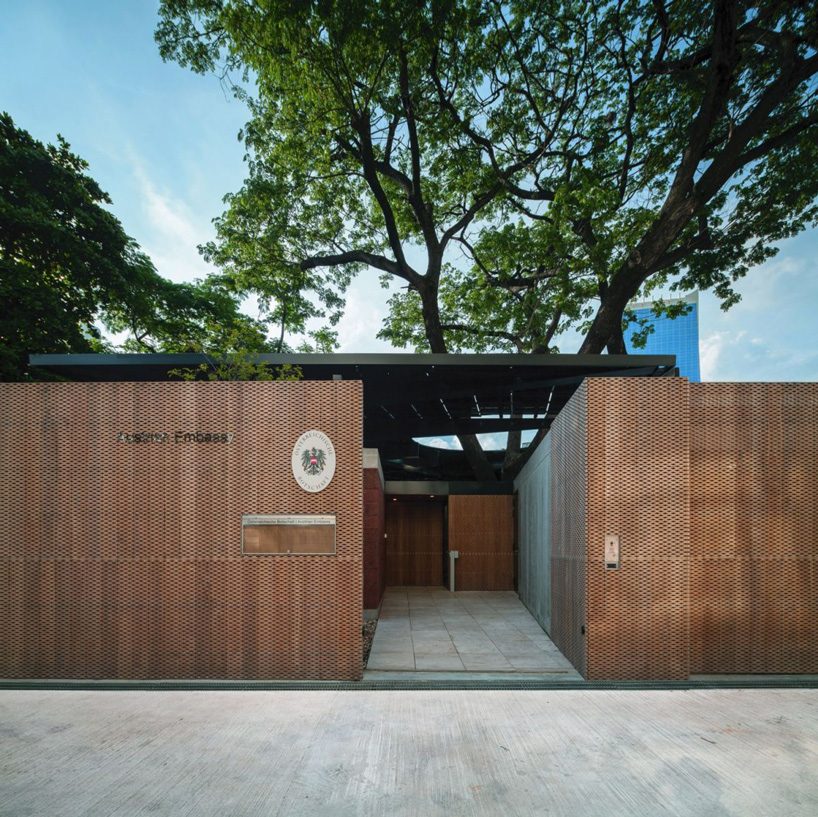 in building the embassy, holodeck architects has taken a holistic approach that combines both austrian and thai principles. existing trees on site, which have high value in thai culture, have been preserved and used both as landscape features and for their shading and cooling qualities. the buildings' cantilevered roofs provide natural sun protection, while photovoltaic modules generate energy. CNC-perforated local wood on some walls provides natural air ventilation, while laterite on others minimizes direct sun radiation.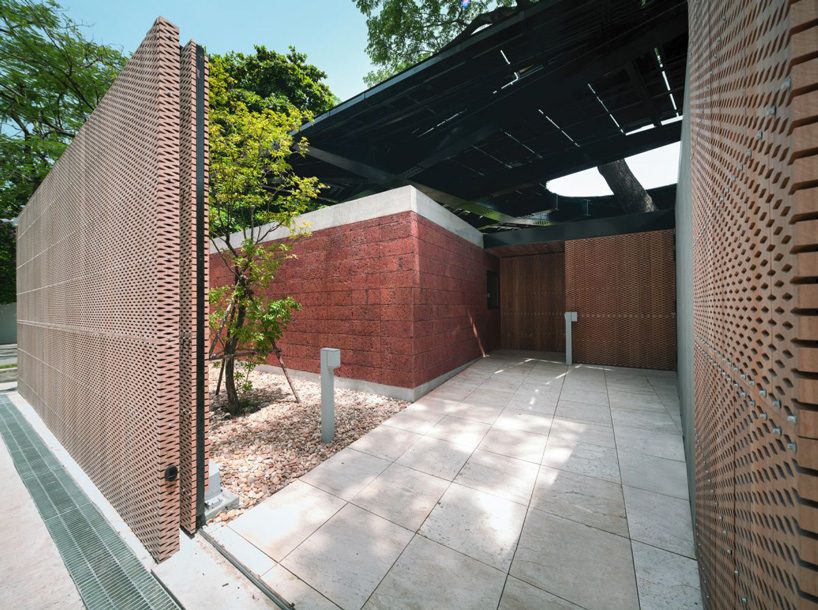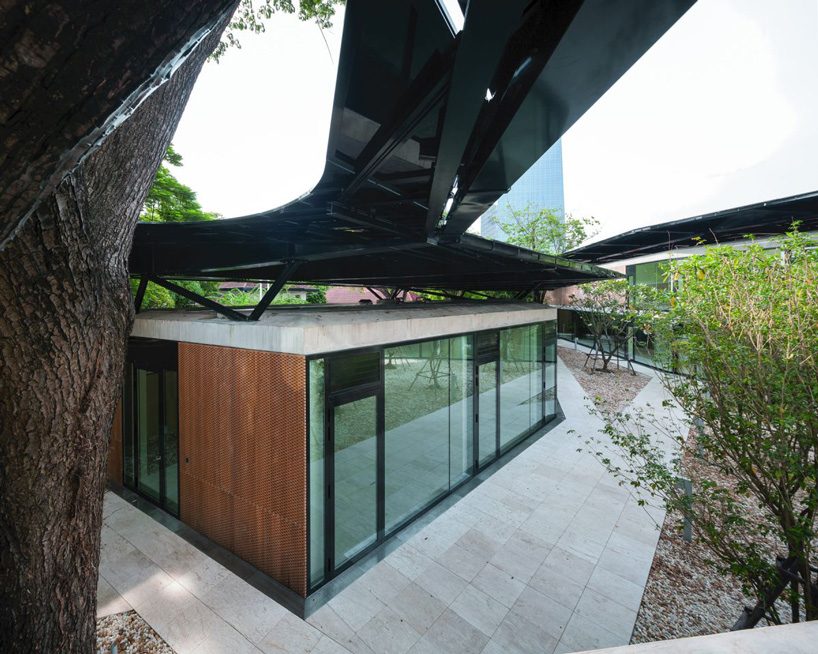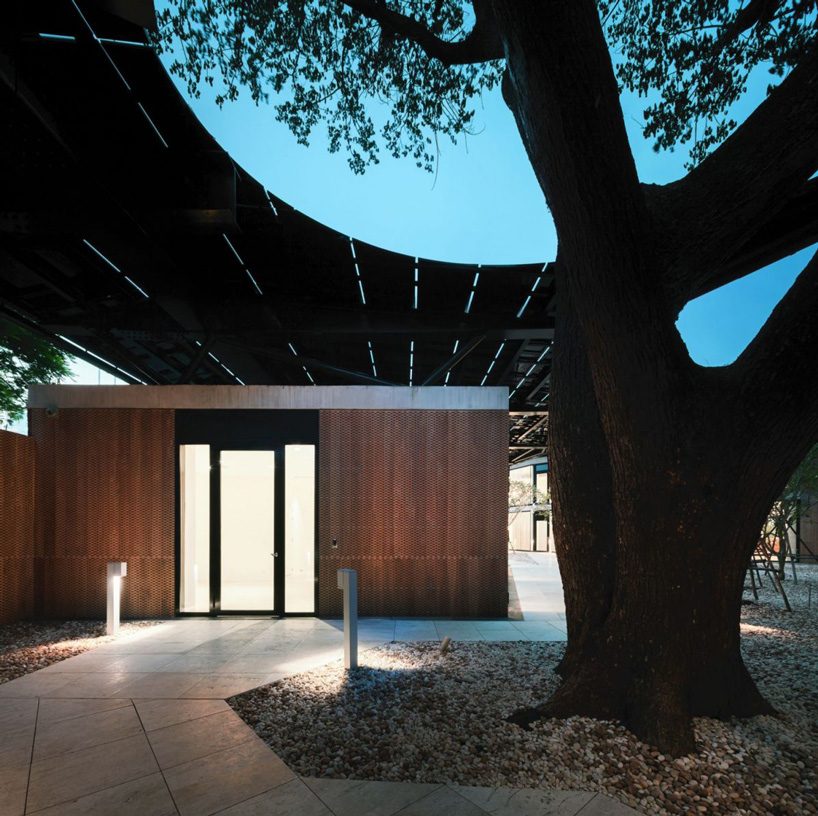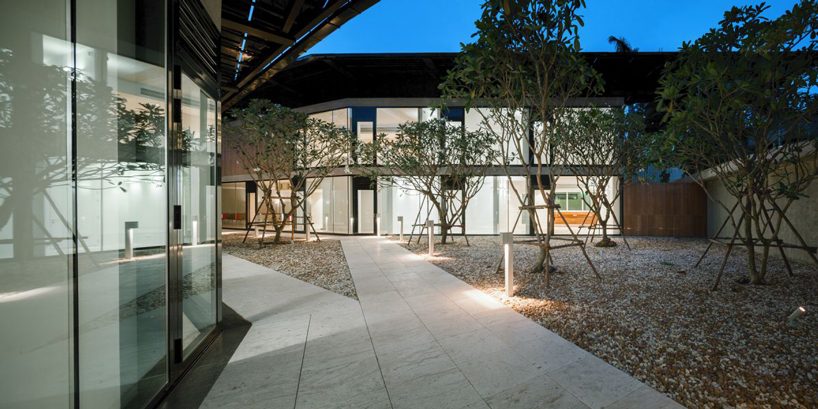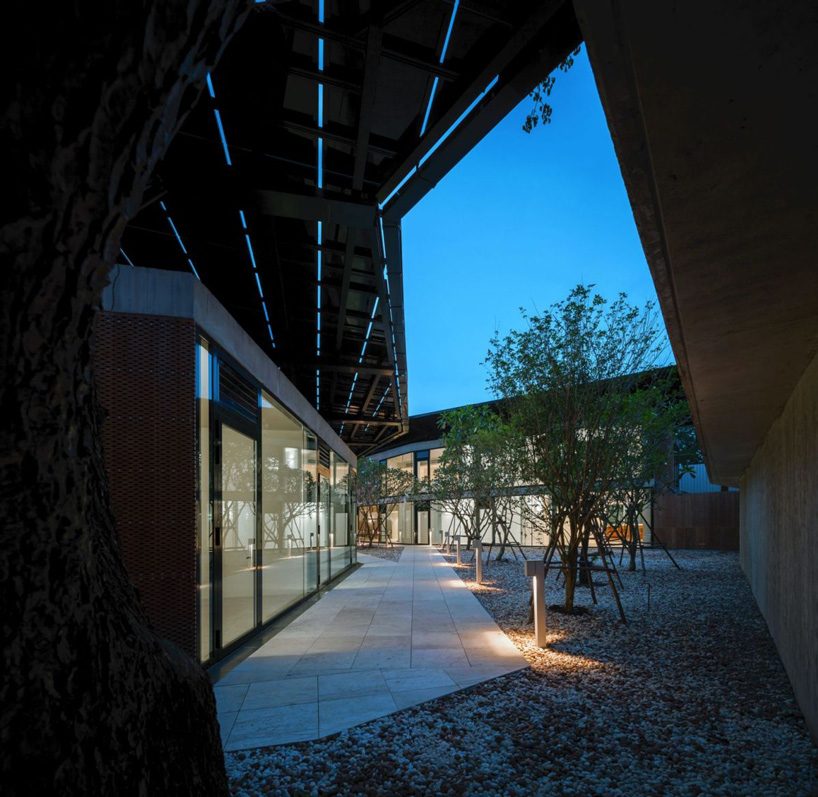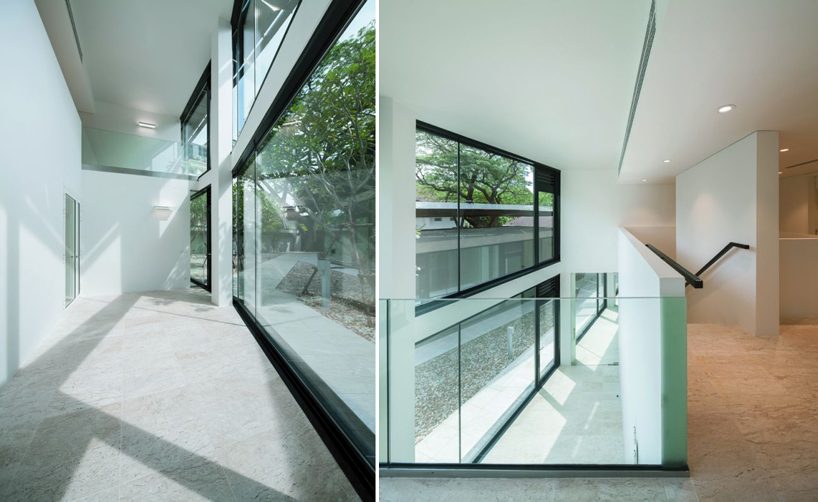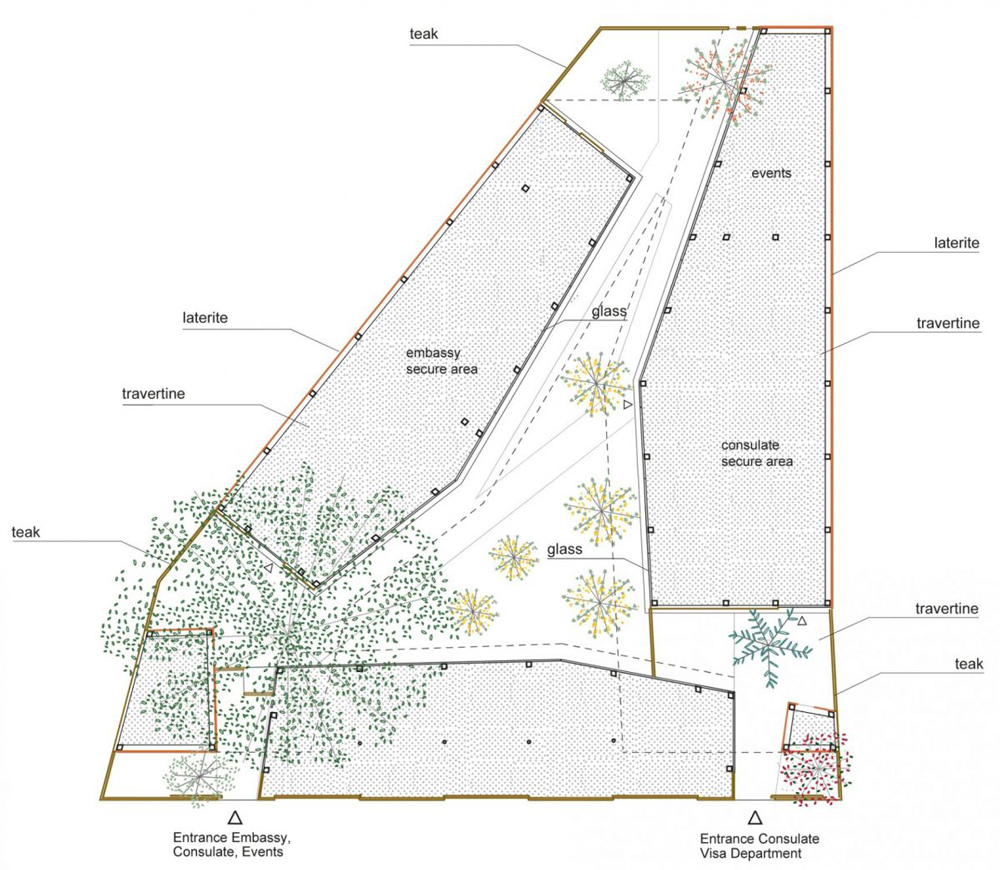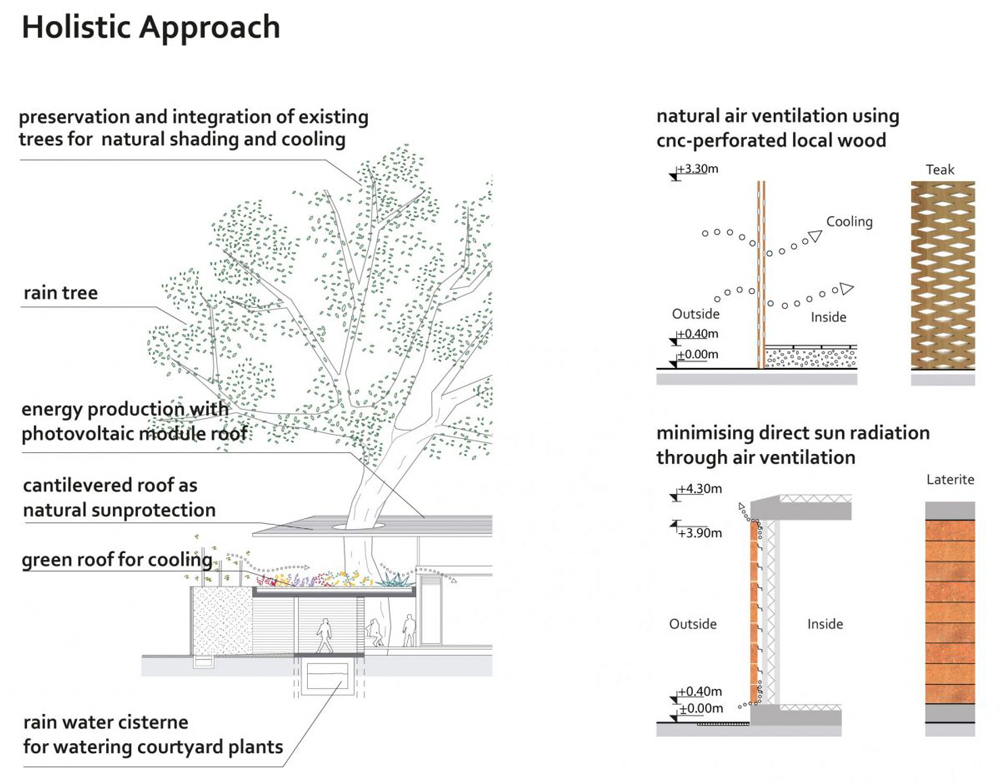 project info:
name: austrian embassy bangkok
architect: holodeck architects
team: marlies breuss, michael ogertschnig, johannes müller, suchon mallikamarl, peter hundt, chloe priou, alexsander garber, elitsa tsankova
program: new construction embassy and consulate including outdoor facilities
client: BMEIA federal ministery for europe, integration and foreign affairs, vienna
structural engineer: gmeiner I haferl, vienna
building physics + simulation: IPJ ingenieurbüro p.jung, vienna
house technics: PGG graz, psmc bangkok
consultant: focer aces
photovoltaic roof: aero bangkok
floor area: 1.271 m2, PV roof: 590 m2
location: bangkok, thailand
sofia lekka angelopoulou I designboom
sep 06, 2019