architecture studio, iksoi, has completed the design for a liquor store called 'b&w', located within the 'courtyard by marriott' hotel in ahmedabad, india. the project functions as a government approved 'permit room' due to state regulations regarding the manufacturing, sale and consumption of alcohol. the laws make provisions for visitors and foreign nationals to be able to legally buy and consume alcohol from one of these permit rooms.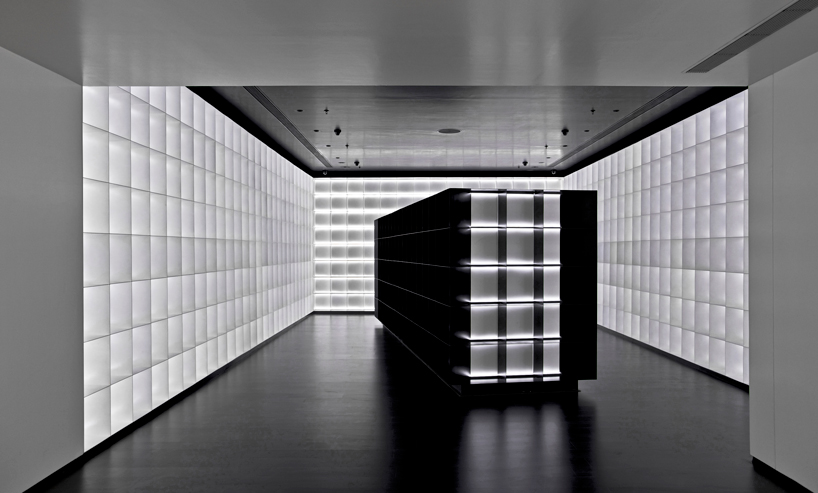 all images by vishal mehta
the design of b&w by iksoi exaggerates the irony of alcohol in a 'dry state' by allowing the space to be occupied by tall display stacks for liquor bottles – almost as an analogy for valuable manuscripts in an archive. each bottle on the wall is designated generous space while celebrating it as a revered object. it is the monochromatic character of the space which gives rise to a sublime shopping experience.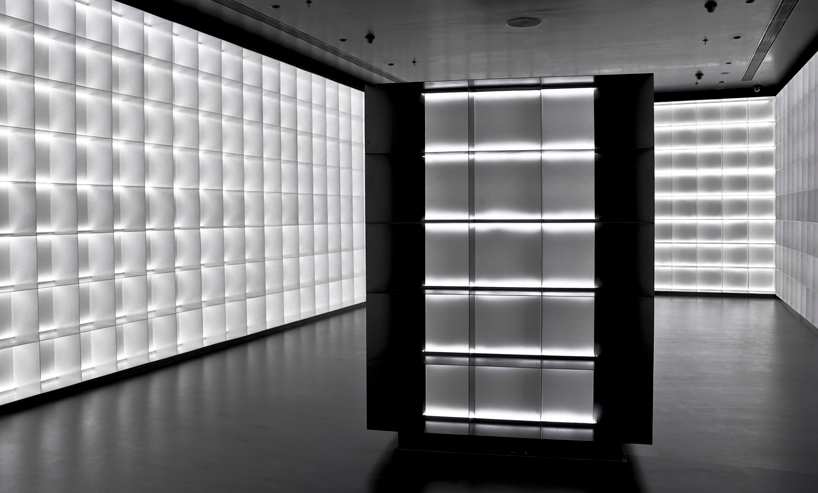 the space is divided into two areas: first, where government officials issue liquor permits and second, where liquor bottles are exhibited. the stacks along the wall are created by simple repetition of a single module, made up of prefabricated sheet-metal elements assembled on site. overall, the design strives to minimize the number of spatial elements to avoid creating visual chaos and in essence, celebrate liquor.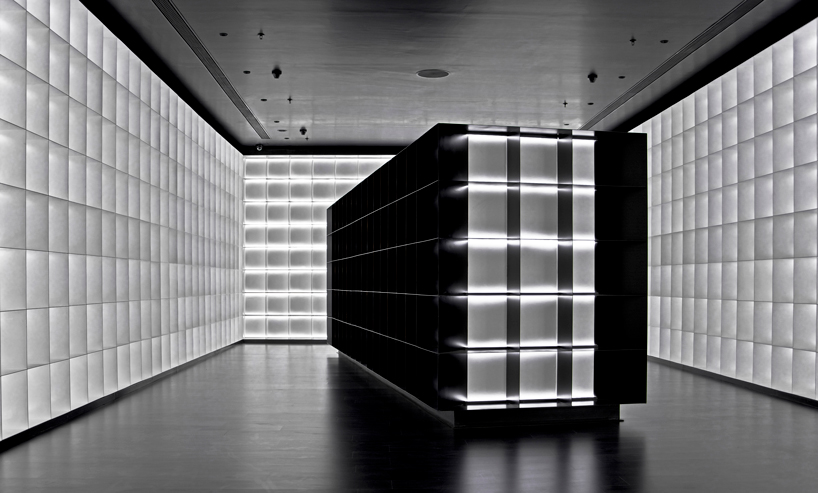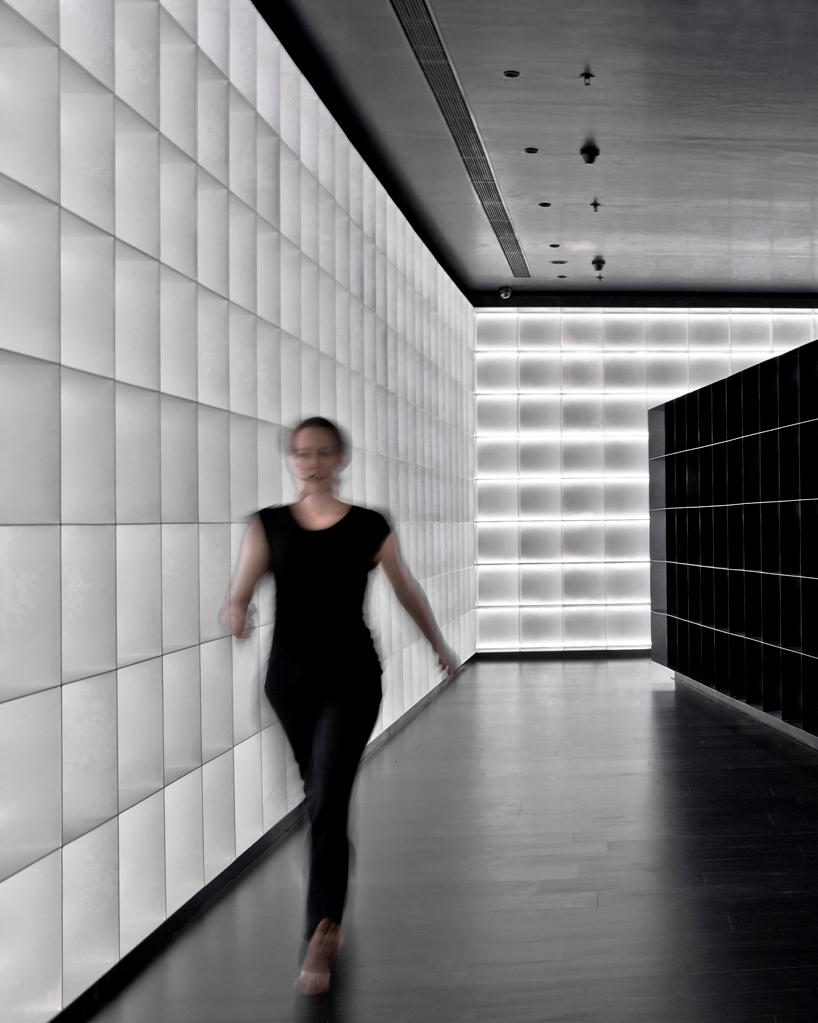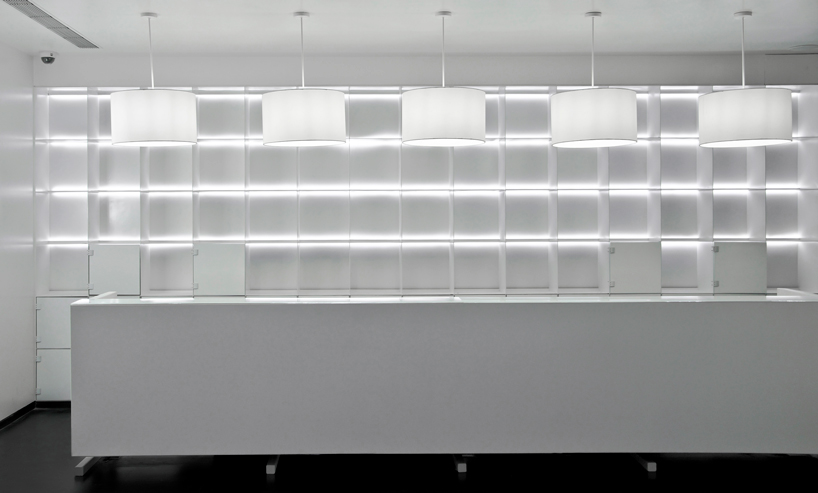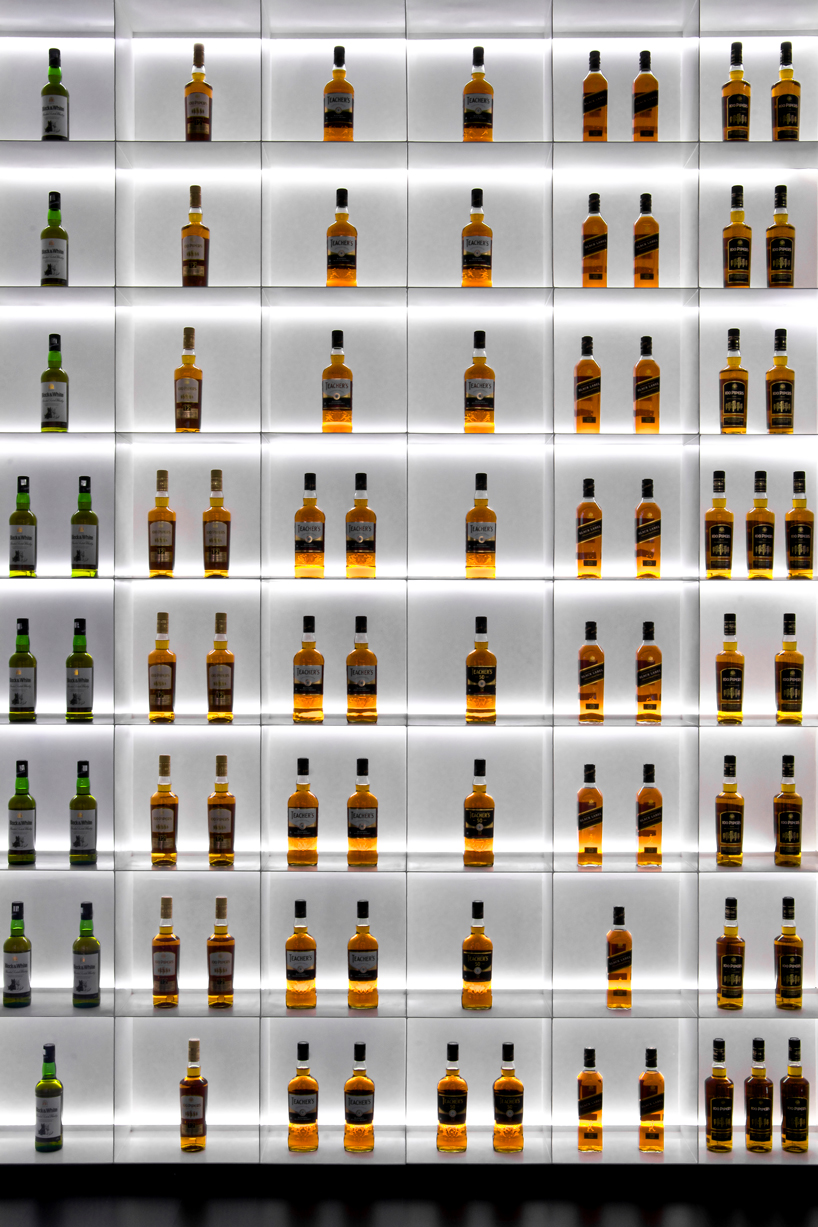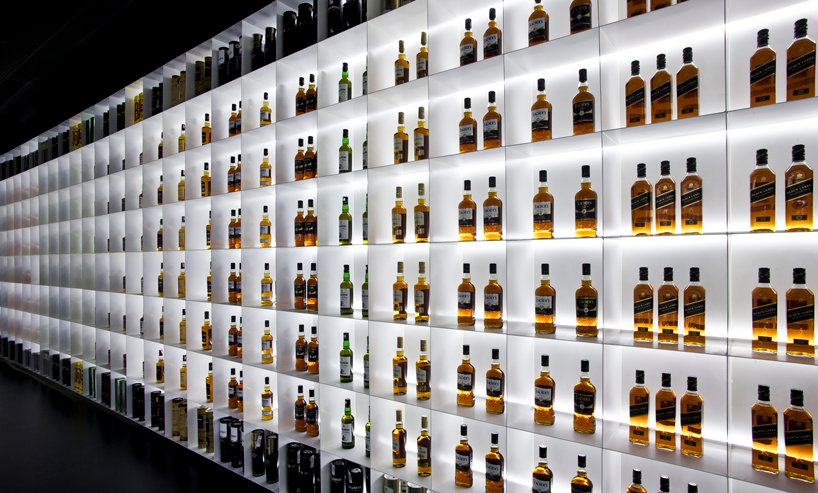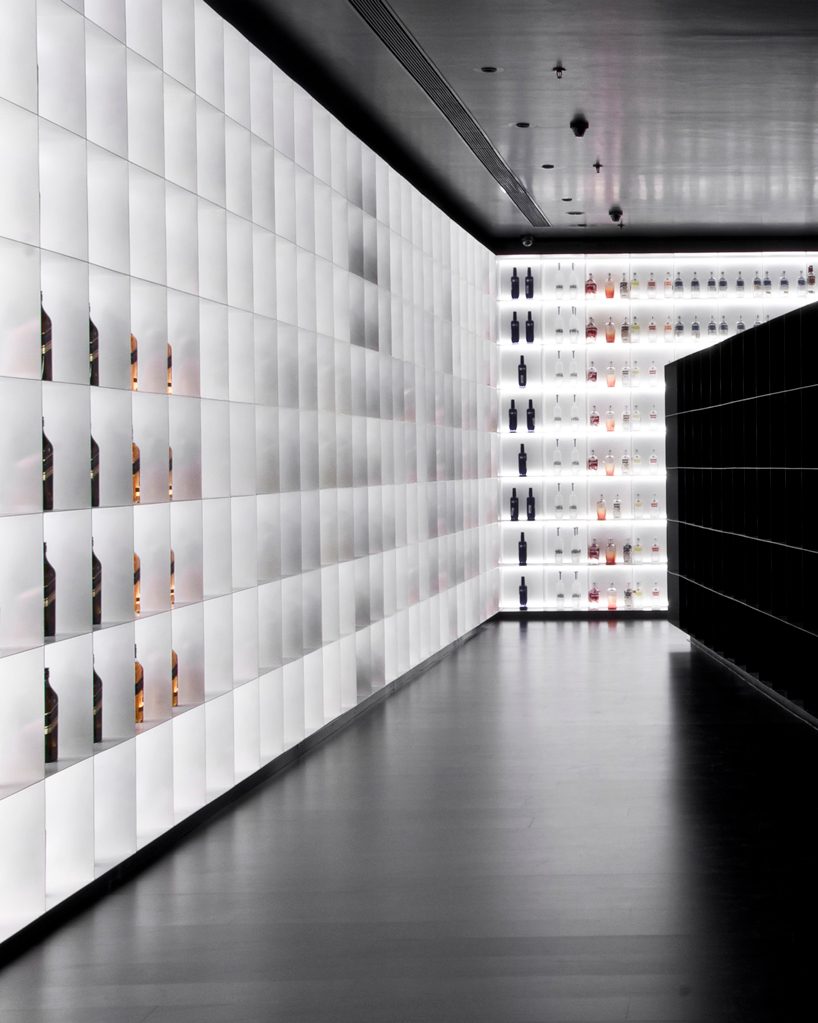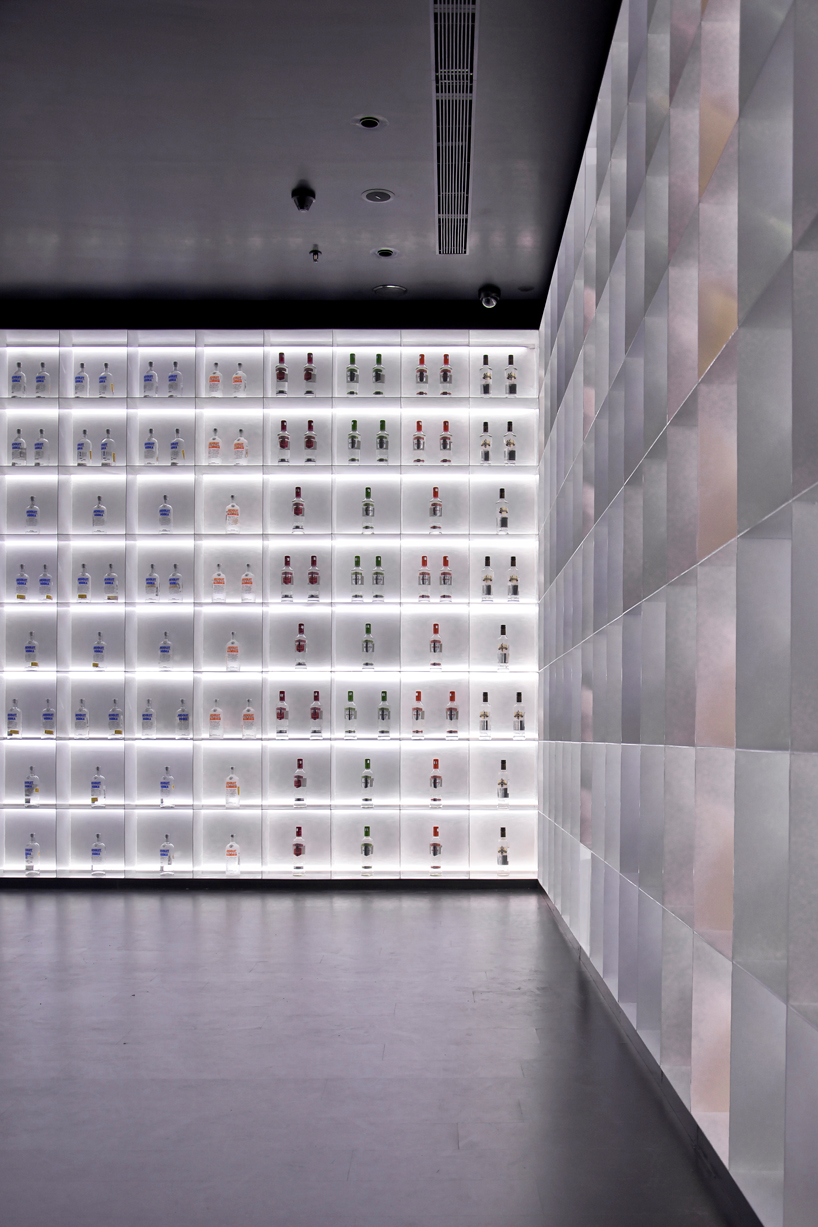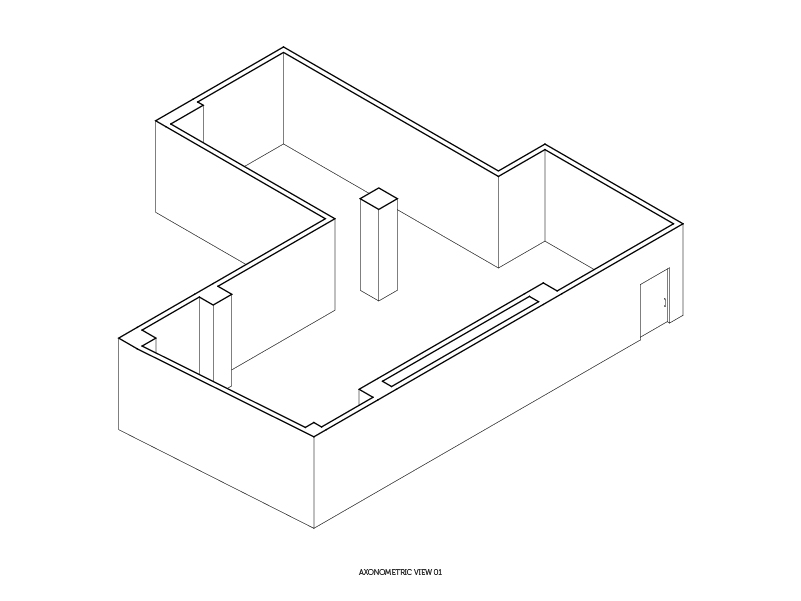 axonometric view 01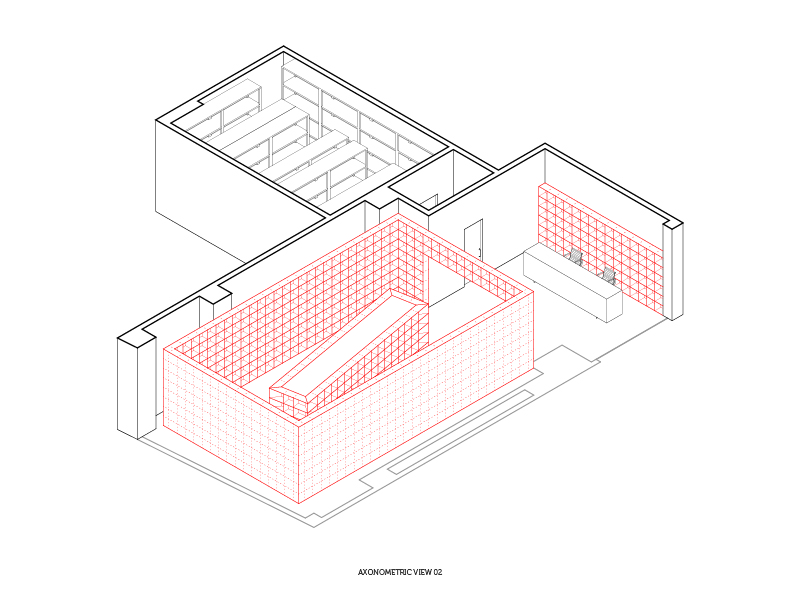 axonometric view 02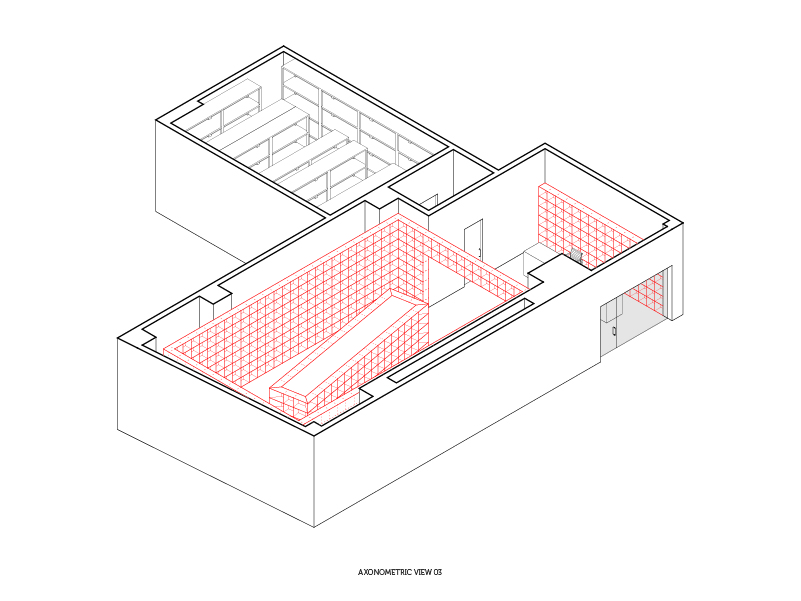 axonometric view 03
project info:
project name: b&w
architect: iksoi design studio
design team: dhawal mistry, virginia garcia, chandni shah, rakhi nagpal
project location: courtyard by marriott, ahmedabad, india
built area: 1960 sqft
completion year: 2015
photographer: vishal mehta