the rich industrial architectural heritage of barcelona's poblenou neighborhood is expressed through the curated creative space, montoya. once a warehouse within one of spain's largest industrial complexes from the 20th century, the relic has been transformed by interior designer skye maunsell and industrial designer jordi veciana.
the design studio of the duo has a key focus on interior design, product design and lighting. motoya demonstrates a programmatic ambiguity, serving as a curated workspace for an influential and creative collective as well as a cultural home for a diverse program of interests and events.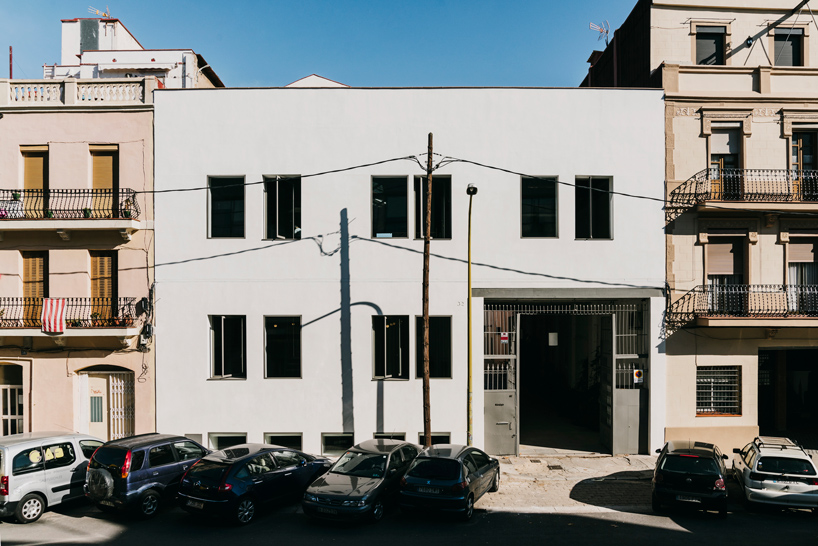 all images by salva lópez | @salvalopez
in the design of montoya, the goal of maunsell and veciana was to create a space that inspires; an environment in which to discover, shape, and develop new ideas. designer jordi veciana elaborates: 'montoya is a three story building and, as a space, it has many functions. we have always found interest in spaces with many uses. to create a space that can not only be a working space, but a living space, or a place to meet with other professionals. it must be calm, to concentrate. a space to be in, to read, to work. this is a necessity so we created this space. what's interesting about this lack of definition is that it is open to any change or any initiative and it can adapt. I think its lack of definition is more interesting than just defining it as a traditional office space.' @jordiveciana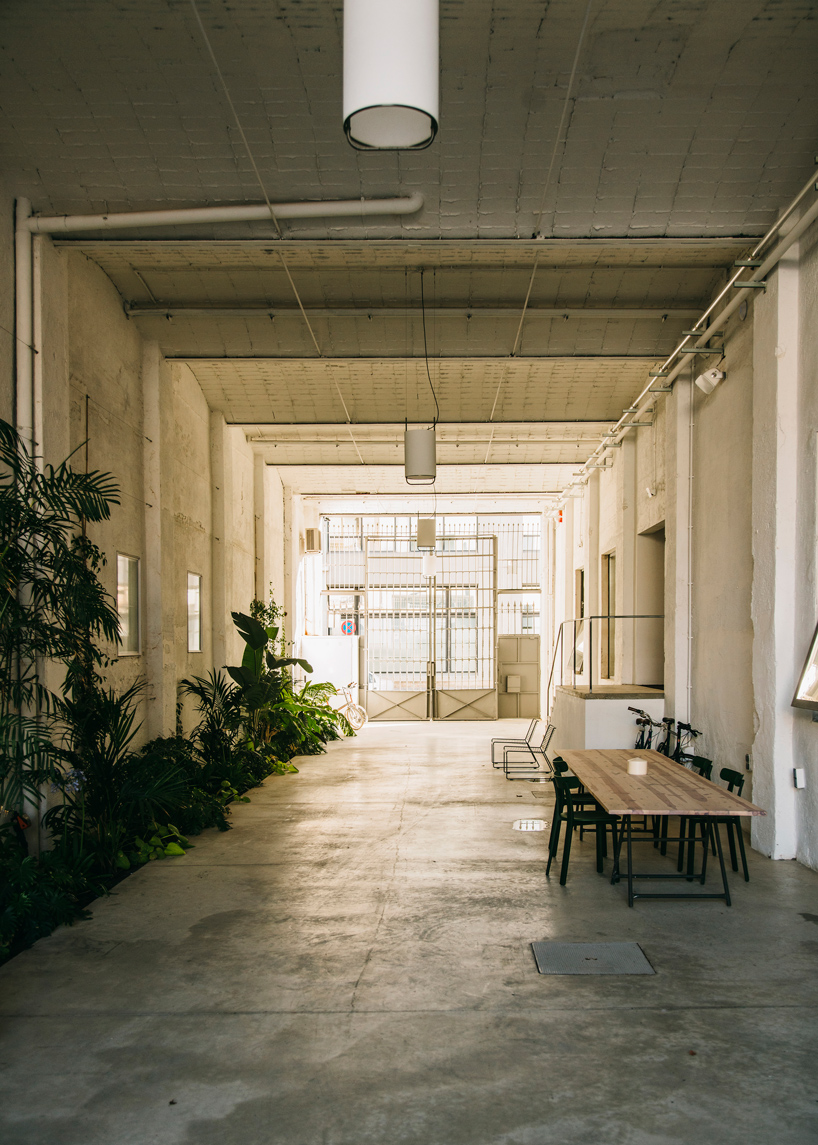 as the enormous space is designed as a blank canvas, creative partners feel freer, less constrained. there is an authenticity to the material rawness of the building that the designers had maintained and taken advantage of. course surface textures with paint that chips on the walls compliment the contemporary furniture pieces and lighting fixtures. exposed brick vaulting as well as original timber rafters express the heritage of the site. skye maunsell continues: 'we know what we would like to do and maybe that will change over time based on how people will react to using the space, being in the space and giving us feedback. we don't want to say it is specifically this. we want to allow it to breathe and to build naturally.
creative director albert folch of folch studio comments: 'everytime I try to explain to someone what montoya is, it's very difficult to do so. but if it's hard to explain it's because what they're doing is truly new. it's easy to explain a co-working space: we've got this many tables, we rent them for this much, a big table costs more, a small one costs less. but what they're doing is so much more intricate and more interesting. it's a concept that is new, not easy to define.'