located in the former site of beijing offset printing factory, 'e6·bentu one' is an interior renovation project of a rectangular underground space.
the collaboration project of bentu and urbanus, a cross-over brand focused on material experiments and an architectural institution specialized in the contemporary urban reality of china, is designed by infinity nide to be a space that can host various kind of cultural activities.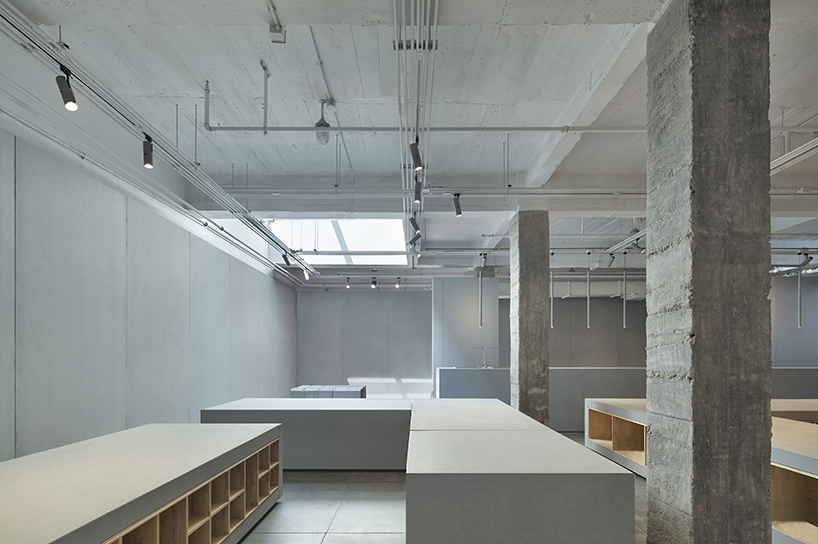 as the extract of the very nature of materials, minimalism coincides with the idea behind a series of concrete products bentu designs, which possesses an enlightening temperament that a space hosting cultural activities, like the one infiniy nide has designed, really needs. the room is enclosed by bright concrete slabs of 3 meters height, giving a sense of calm, and by controlling the vertical scale, activity area is clearly defined. floor and movable concrete module stands are unified by the same color, while each connecting part between columns, walls, ceiling, and beams was painted in white. this approach defines architecture from the perspective of spatial feeling instead of constructional logic, as the uniform hue blurs the boundary and dispels the strong existence of columns.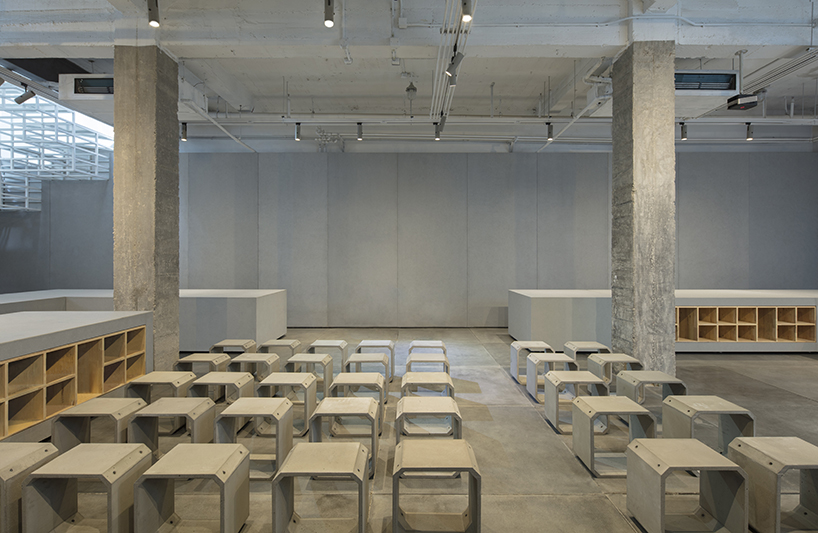 the rectangular concrete bar divides the service area from the activity area; the slender concrete pendant lamps hanging in a line above form an inverted colonnade and once again emphasize the spatial change in the activity area. the modular concrete stands of two sizes are embedded with square wooden cabinets and convenient to mix and match for different types of events with the small wheels installed.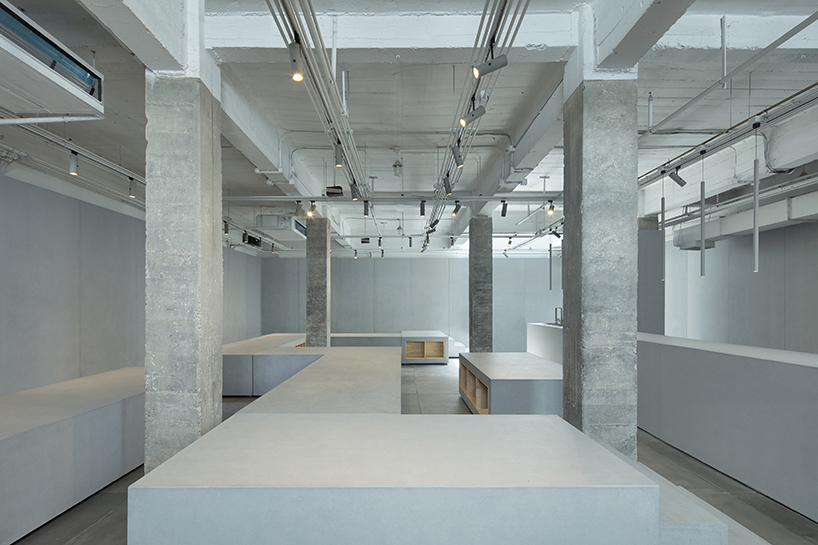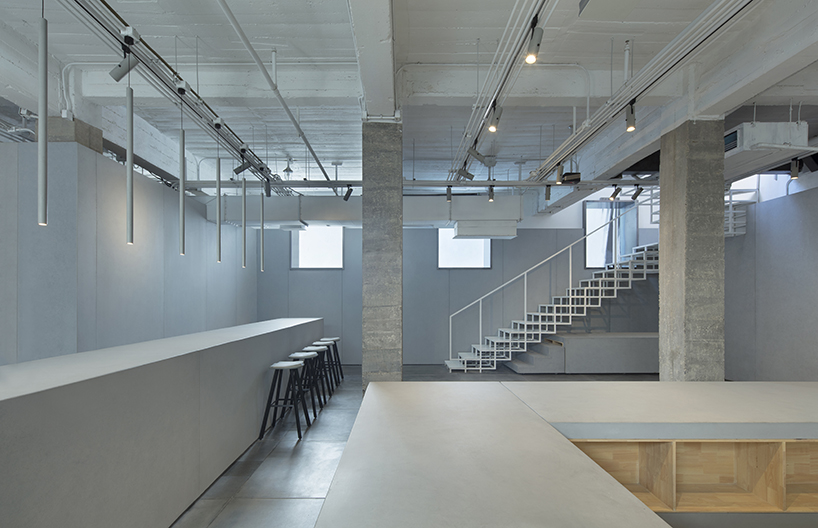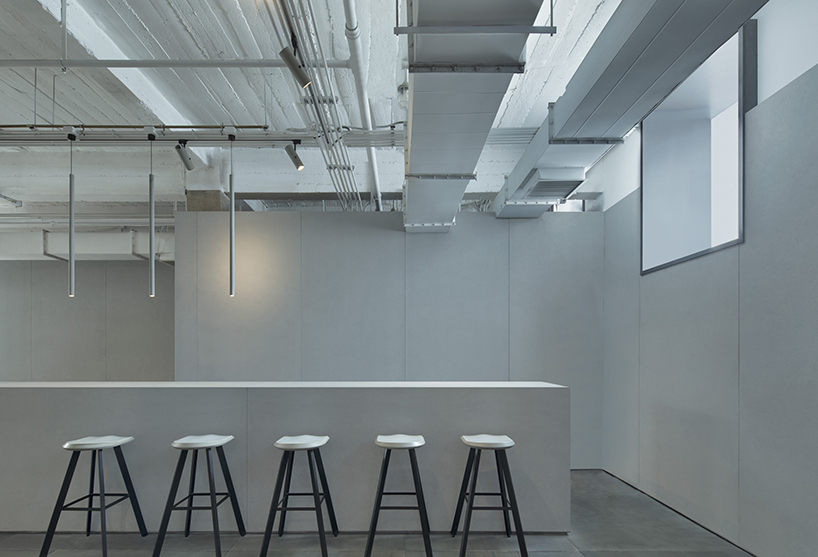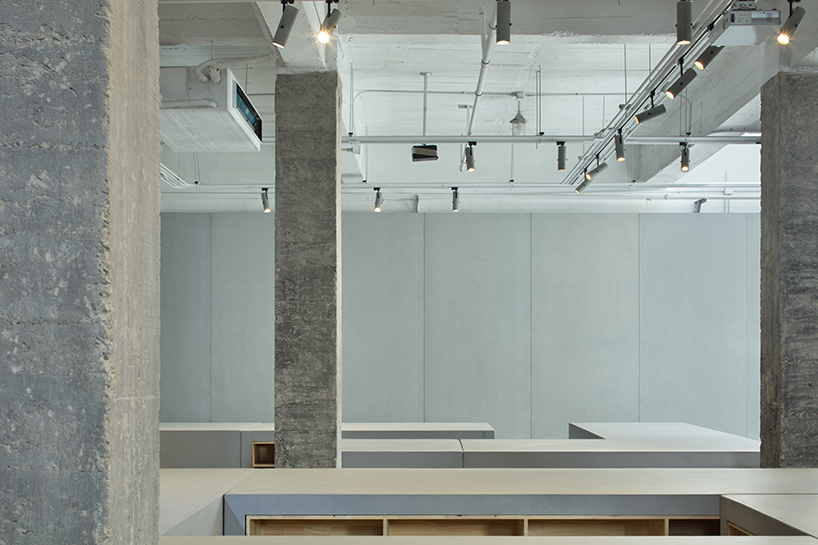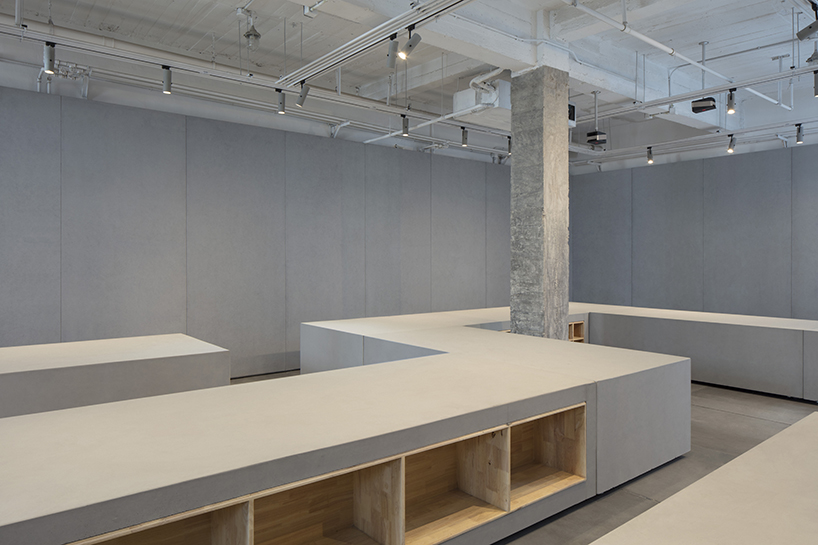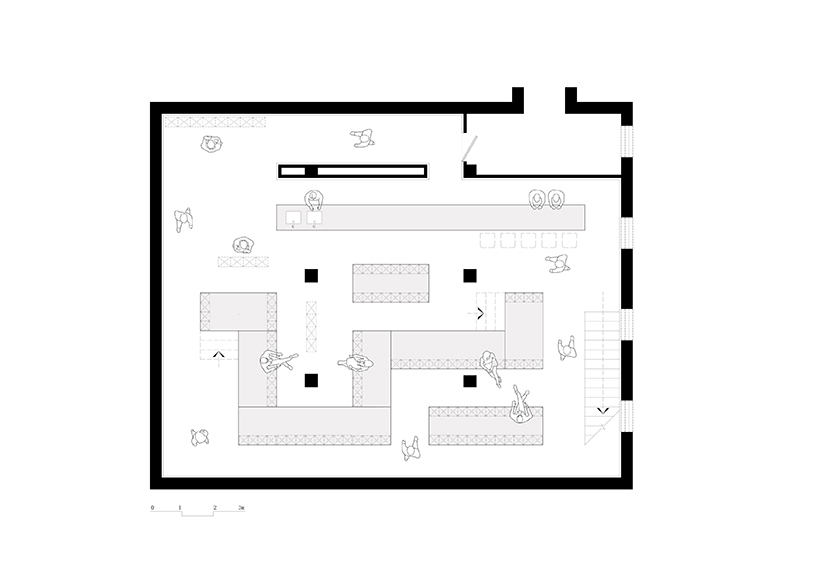 project info:
name: e6·bentu one
interior design: infinity nide
construction period: 2017
area: 186.94 sqm
project location: b1, no.77 meishuguan back street, 77 culture park, dongcheng district, beijing, china
photography: xia zhi