jean nouvel, the architect behind the louvre abu dhabi, is to further cement his position in the middle east with the design of a luxury resort in one of saudi arabia's most historic and archaeologically important sites. as part of a wider vision, which also includes a nature reserve, the new tourist destination will be situated amid the rocky landscape of al-ula. announced in february 2019 by saudi's crown prince HRH mohammed bin salman, the project marks a huge tourism boost for both the area of al-ula and the country as a whole.
located in the north west region of saudi arabia, al-ula dates back thousands of years. the city was built by the nabataeans, who also carved their capital, petra, out of stone in present day jordan. yet unlike petra, which has attracted tourists to its 'rose-gold' temples for decades, al-ula has remained largely out of the beaten path. however, with the crown prince's new vision and a world renowned architect at the helm of the design, all that is set to change.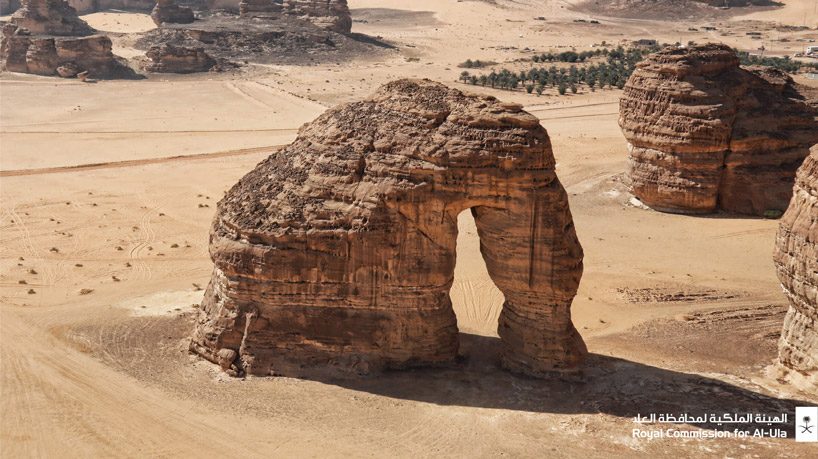 'elephant rock' in al-ula
image © royal commission for al-ula (also main image)
to be built within the proposed sharaan nature reserve, the sharaan resort by nouvel is to be positioned in the middle of a valley in al-ula. envisioned to celebrate the dramatic natural environment, the new architectural intervention intends to combine a luxury hotel experience with the otherworldly desert landscape.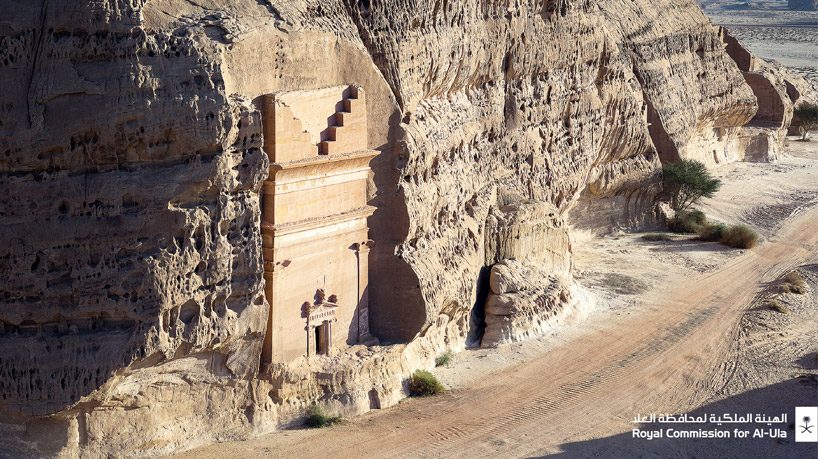 a nabataean tomb carved into the sandstone
image © royal commission for al-ula
the program of the resort will include 5 villas, 40 residential estates, 25 bedroom suites, as well as restaurants and a luxury spa. designs for the intervention have not yet been unveiled, however, according to the national, nouvel has revealed that his plans are inspired by the amazing surroundings – both the natural rock formations and the unique architecture carved by the nabataeans.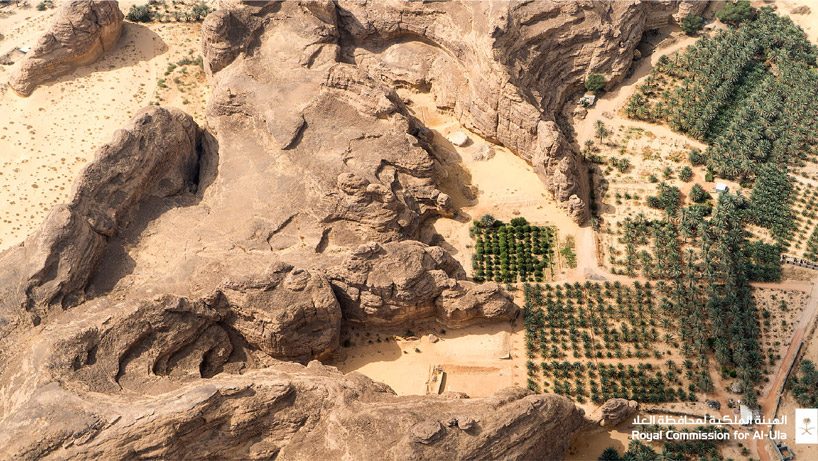 a bird's eye view of the incredible rock formations
image © royal commission for al-ula
the sharaan resort, which is set to be completed in 2023, marks just one part of the ambitious vision for al-ula. in addition, the royal commission has also announced plans for a nature reserve, an international scholarship program, a global fund for arab leopard conservation and a program to support 'protectors of the heritage of al-ula'. with this mega project, saudi arabia anticipates the creation of 38,000 jobs by 2035 and to draw over 2 million visitors to the site. in essence, the masterplan intends to put al-ula back on the map.
video © royal commission for al-ula
project info:
project name: 'sharaan resort'
location: al-ula, saudi arabia
architect: jean nouvel