the pan american highway has long served as inspiration for films, books and artists, and none more so than for photographer john margolies. for years, margolies documented his journeys across the country by capturing the unique, and often bizarre, buildings and sculptures that stand along the roadside. comprising of over 11,700 images, the library of congress has now released the entire photo series – titled 'roadside america' – to the public.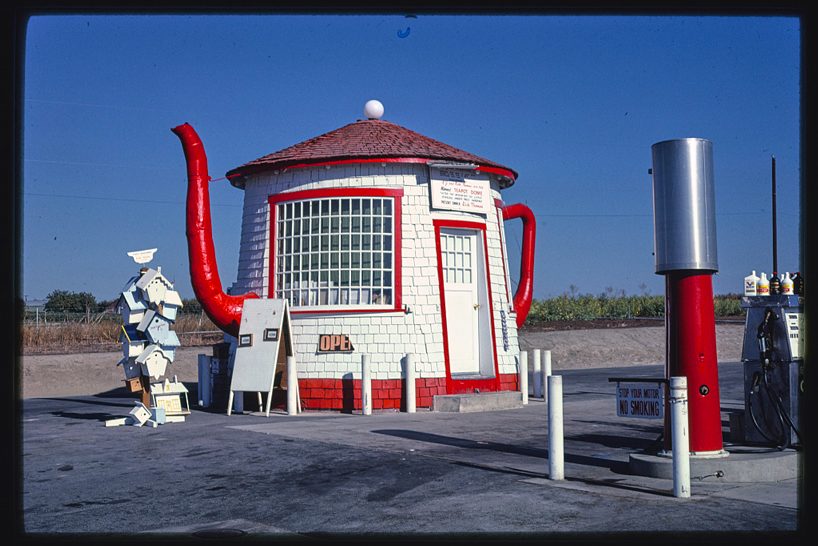 teapot dome gas station, zillah, washington (1987)
all images by john margolies, courtesy of library of congress
the staggering collection offers an extensive insight into the quirky architecture that defines the highways in the USA. up until his death in 2016, margolies captured numerous diners, gas stations, road signs and literal architecture. some of the most weird and wonderful photos include an auto center masquerading as a dinosaur and a hot dog shaped eating hole.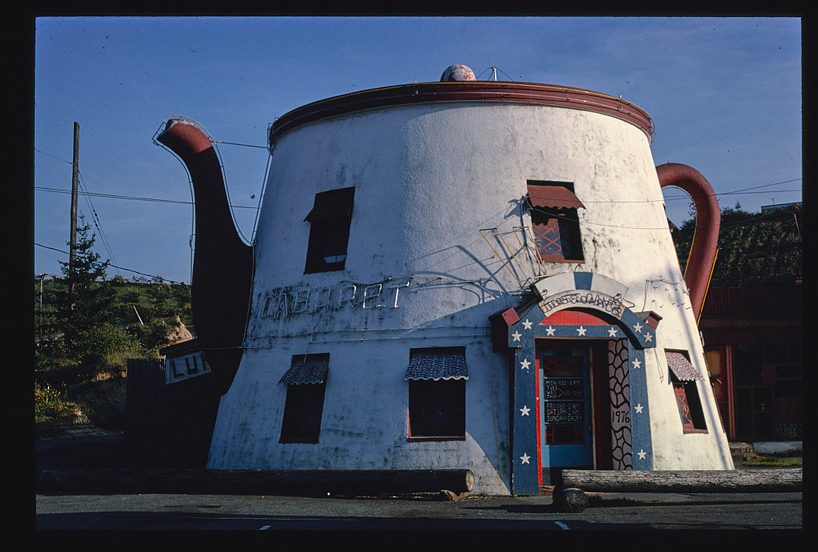 bob's java jive, tacoma, washington (1979)
photographed on film over four decades, margolies also published a book of his favorite images, offering a nostalgic look at the north american culture. whether loved or loathed, the buildings are undoubtedly fascinating and the collection takes viewers on journey through a landscape of the american dream.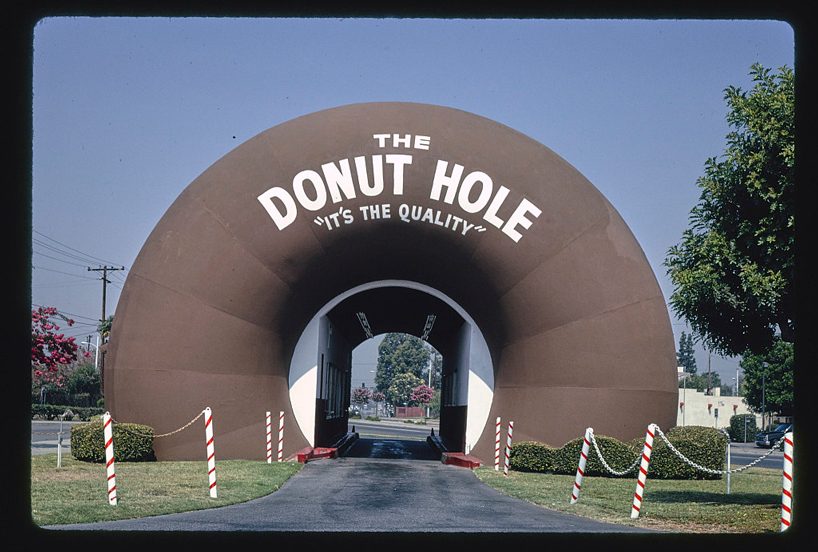 the donut hole, straight-on view, no cars, amar road, la puente, california (1991)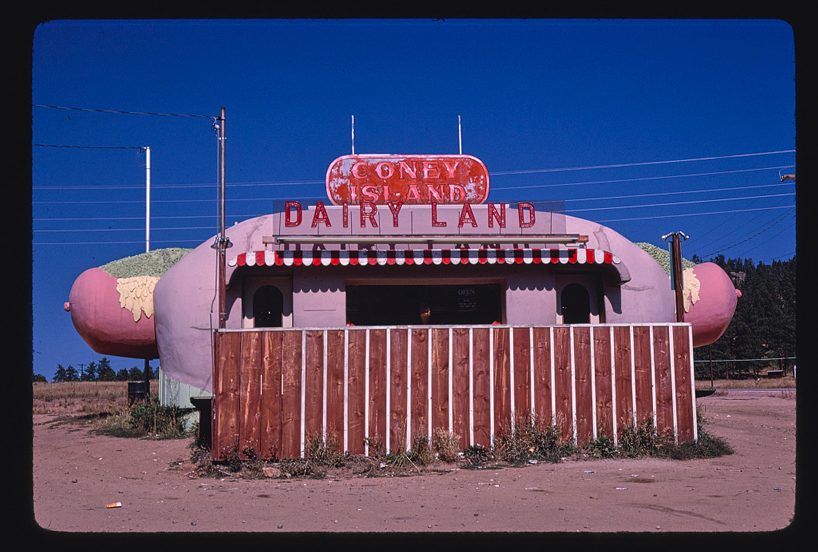 coney island dairyland, end detail, route 285, aspen park, colorado (1980)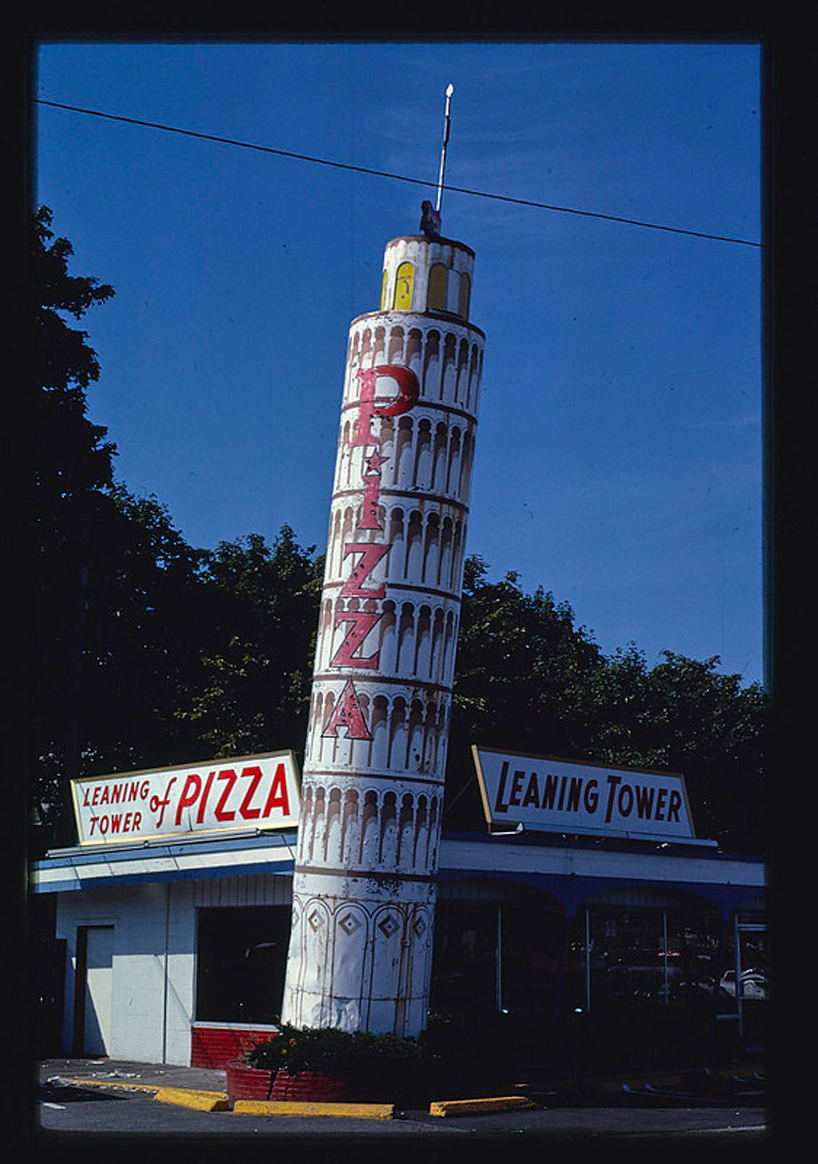 leaning tower of pizza, quincy, massachusetts (1984)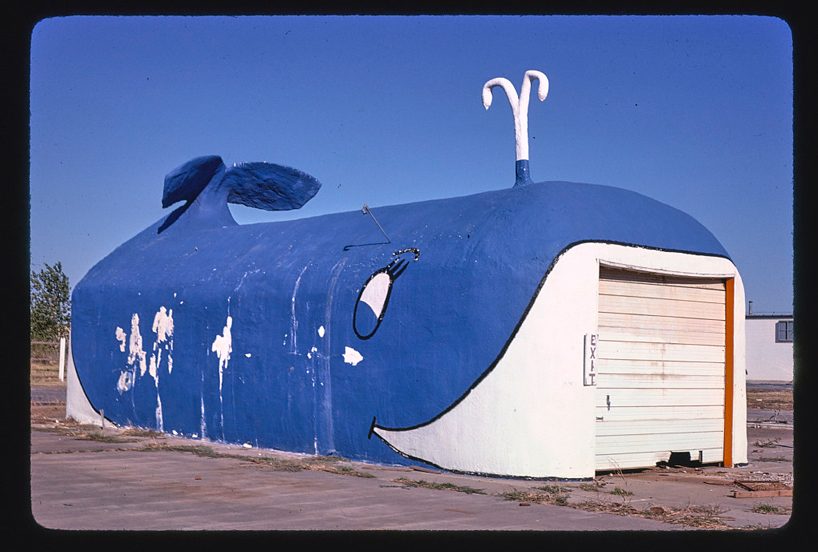 the whale car wash, oklahoma city, oklahoma (1979)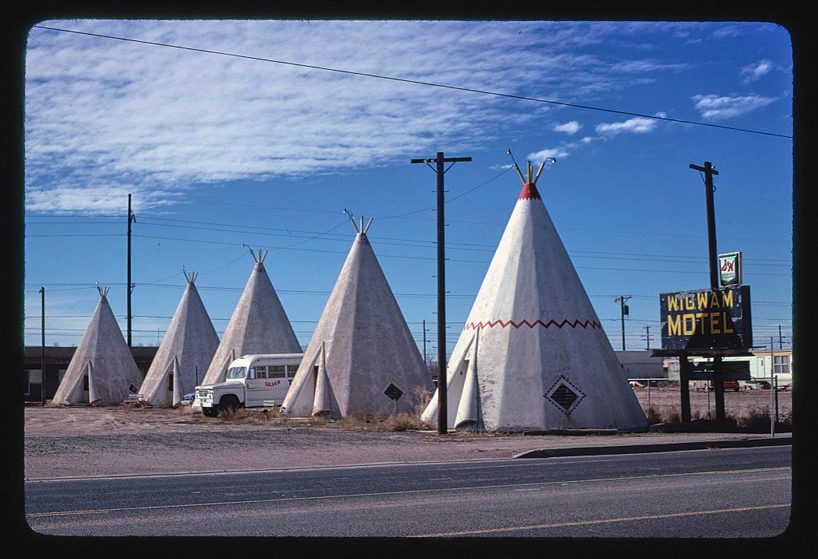 wigwam village #6, route 66, holbrook, arizona (1979)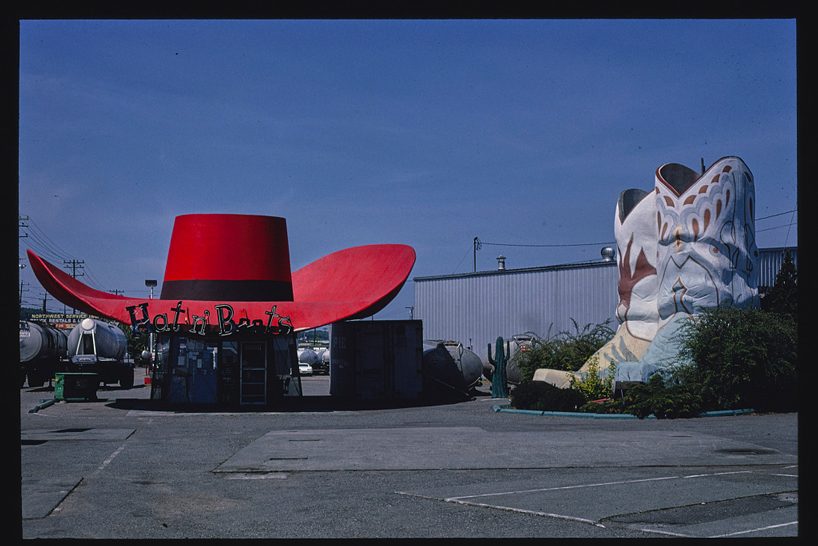 hat n' boots gas station, route 99, seattle, washington (1980)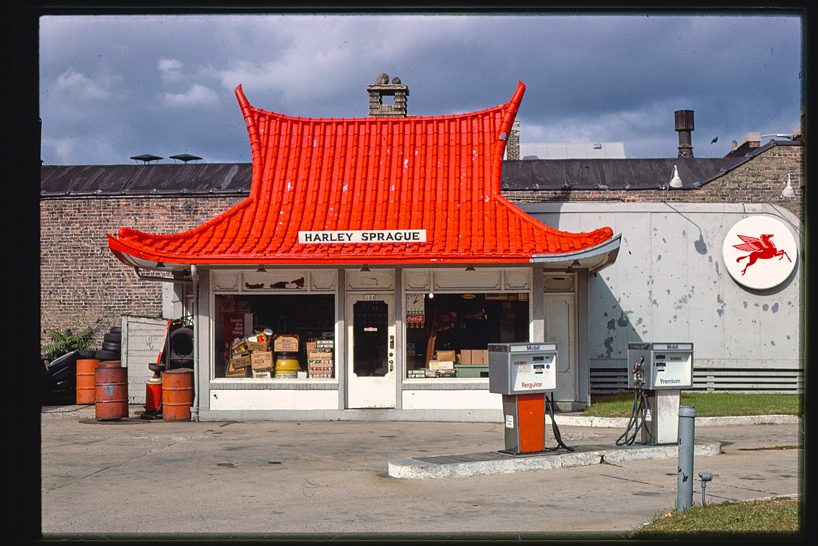 pagoda gas station, harley sprague, milwaukee, wisconsin (1977)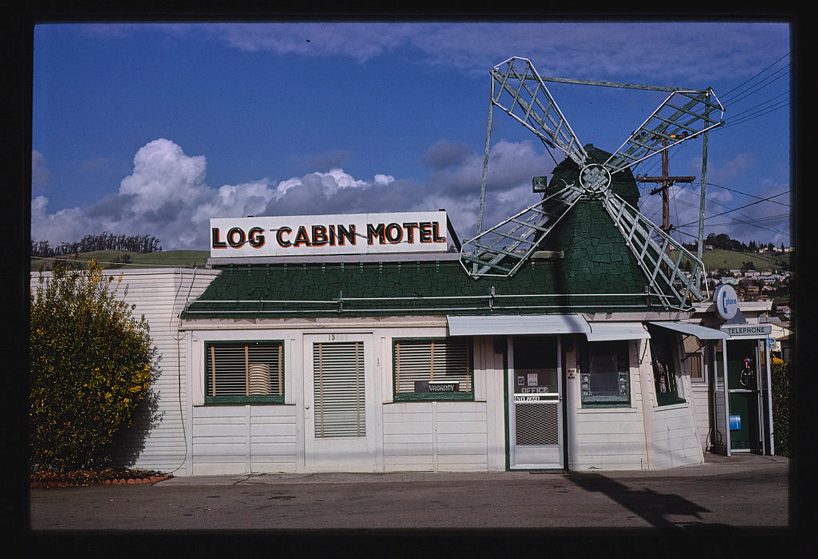 log cabin motel office, san leandro, california (1978)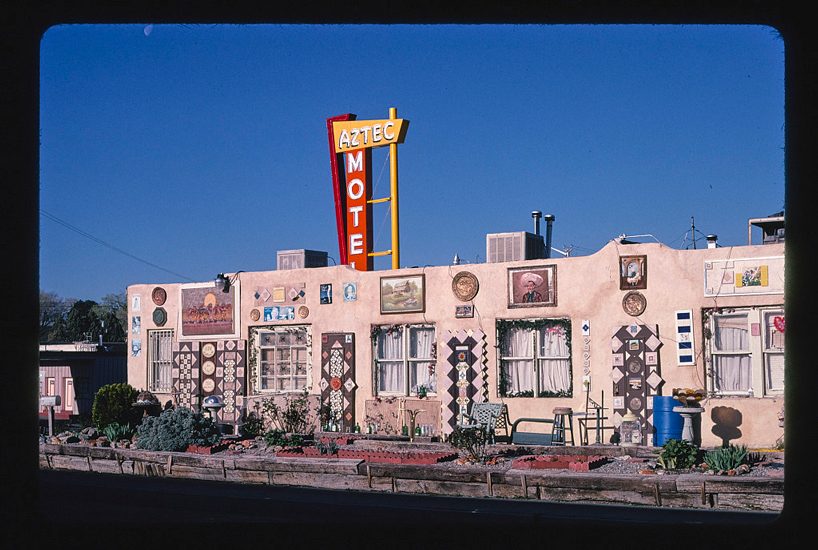 aztec motel, diagonal view 2, route 66, albuquerque, new mexico (2003)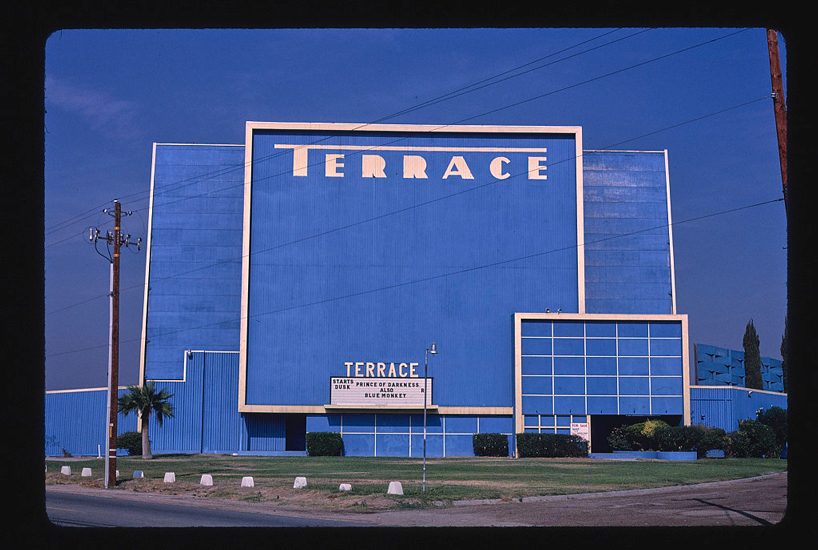 terrace drive-in theater, terrace way, bakersfield, california (1987)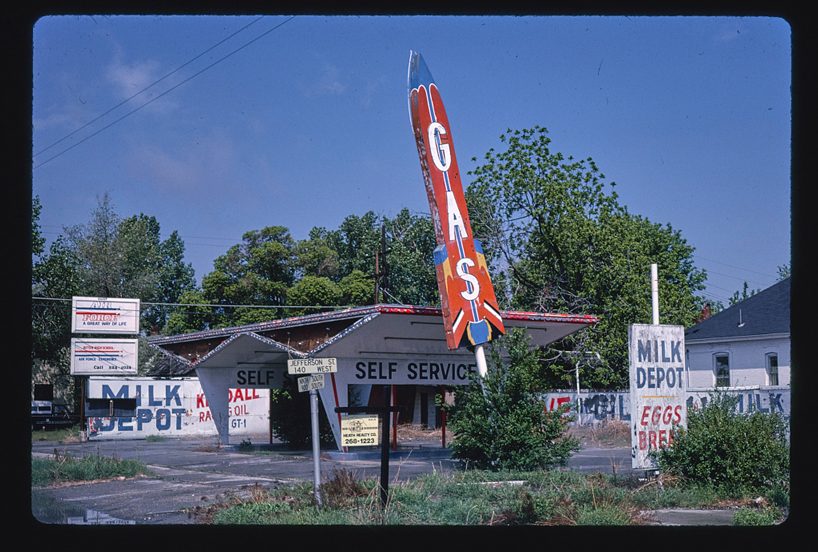 milk depot gas station, horizontal view, 900 south & 140 east, salt lake city, utah (1981)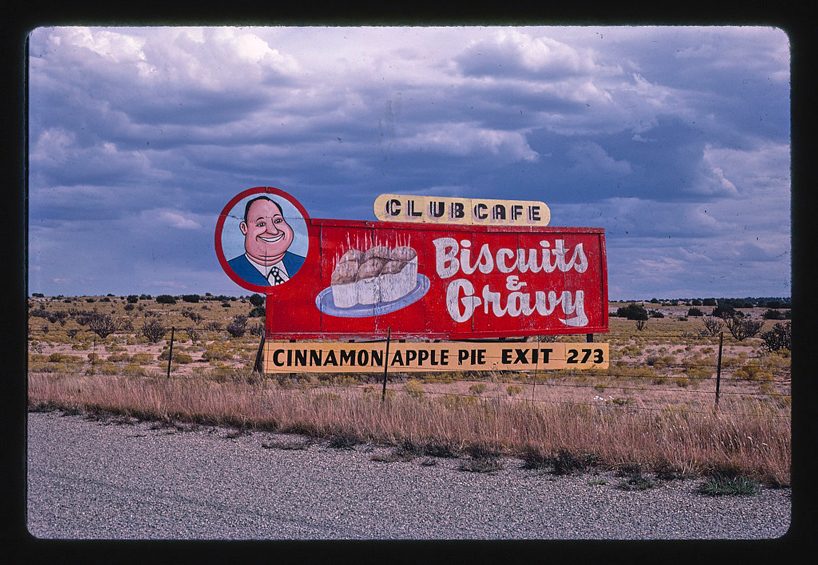 club cafe sign near santa rosa, new mexico (1987)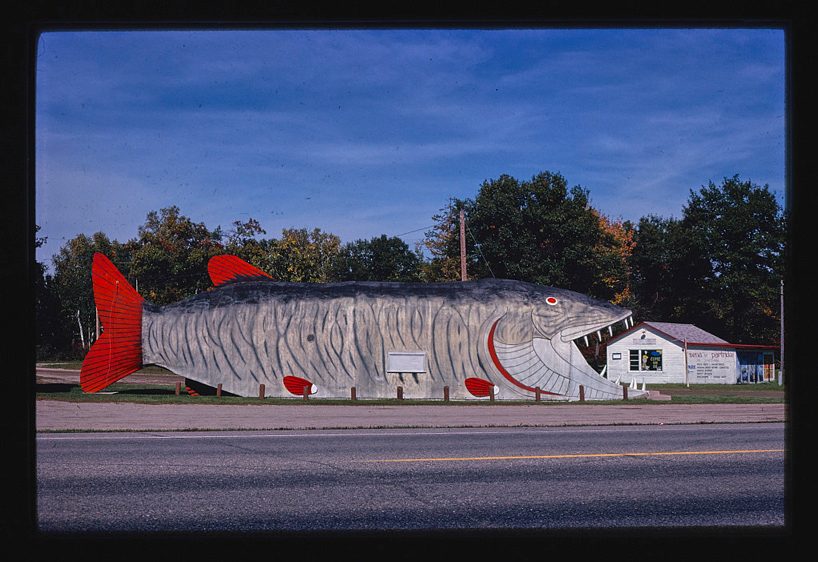 big fish supper club, route 2, bena, minnesota (1980)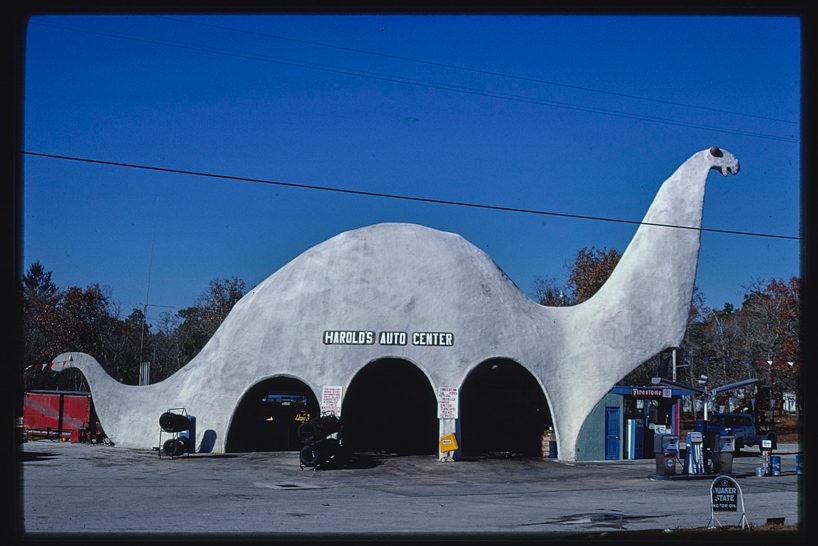 harold's auto center, spring hill, florida (1979)
project info:
project name: 'roadside america'
photography: john margolies