japanese architect shigeru ban has been commissioned to design a 420-acre site dedicated to the production of whiskey. ban and his firm will transform a disused quarry into 'kentucky owl park', a destination that will include rickhouses for aging, a bottling center, and a state-of-the-art distillery. there are also plans for a vintage train to stop on the property, connecting the site to other distilleries along kentucky's bourbon trail.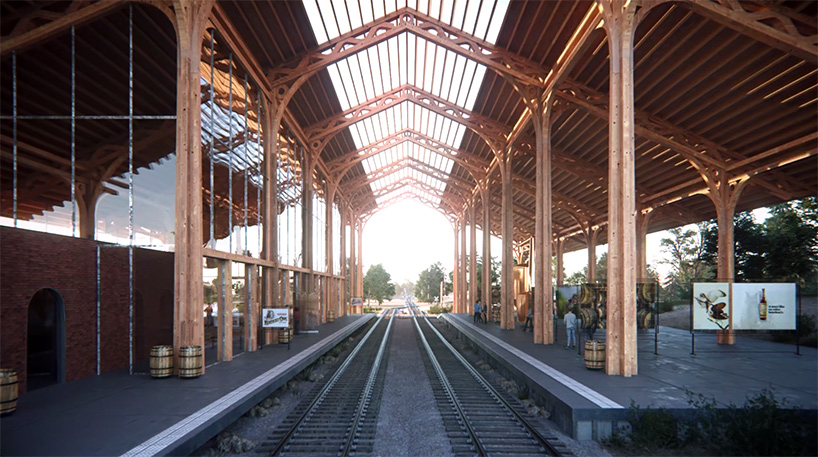 video and stills courtesy of stoli group / shigeru ban architects / virgin lemon
the project was unveiled by stoli group, the division of SPI group responsible for the management, distribution, and marketing of kentucky owl bourbon. the complex will host a collection of buildings, carefully sited within the natural landscape, that boast an industrial vernacular design aesthetic. shigeru ban's vision for the project hearkens back to the 19th century with long-span steel structures that have been reinterpreted with the use of mass timber.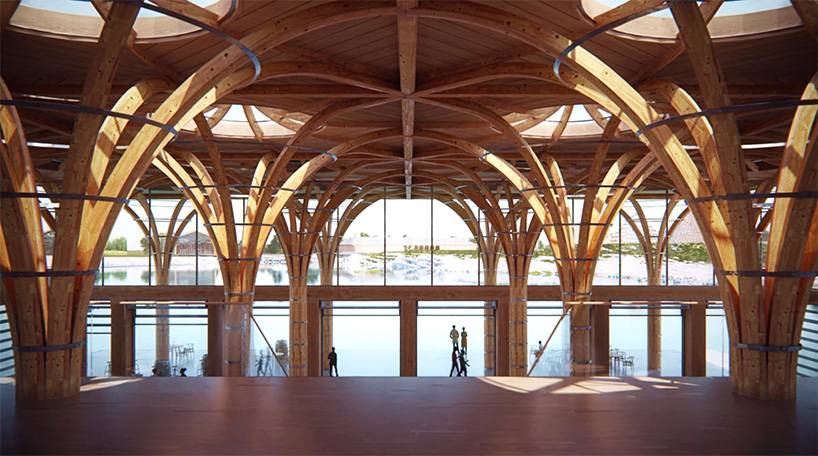 long-span steel structures have been reinterpreted with the use of mass timber
each building will have a distinct structural form that incorporates visual elements of the local bourbon-making process. perhaps the focal point of the scheme will be a trio of pyramidal buildings, which sit at the center of the site. meanwhile, the quarry pits will be turned into lakes with crystal-clear, limestone-filtered water.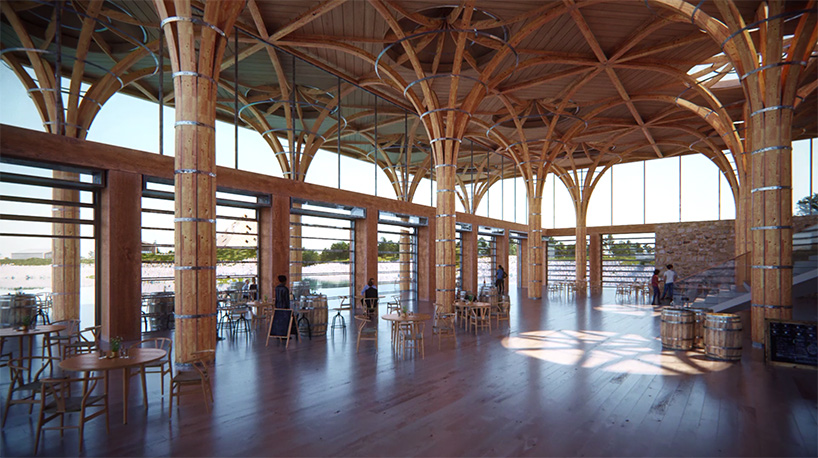 the buildings boast an industrial vernacular design aesthetic
'we are honored to have been chosen to build kentucky owl park and are eager to bring the joint vision of stoli group and shigeru ban to life,' says dean maltz, managing partner of shigeru ban architects. 'this is an opportunity for us to challenge ourselves like never before, as these plans serve as our first kentucky distillery and incorporate unique highlights and nods to the industry and its history, while prioritizing light and a connection to nature, features the architectural world has come to expect from our firm.'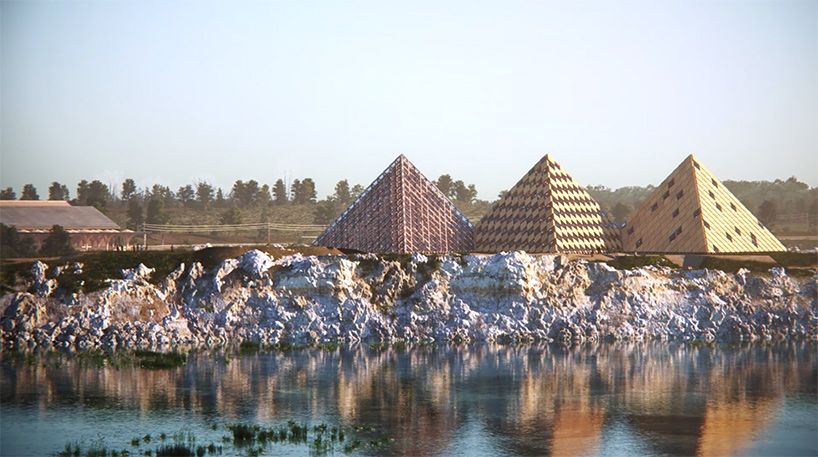 a trio of pyramidal distillery buildings sit at the center of the site
'when evaluating architectural firms for kentucky owl park, it was imperative that the selected group boasted a strong portfolio of work, but also that their plans for this initiative truly pushed the boundaries within the design world and along the bourbon trail,' adds yuri shefler, owner of SPI group, the parent company of stoli group and the kentucky owl brand. 'we are looking forward to kentucky owl park being the next masterpiece from shigeru ban architects, who bring an unparalleled background of more than 100 innovative and environmentally sustainable projects completed to-date.'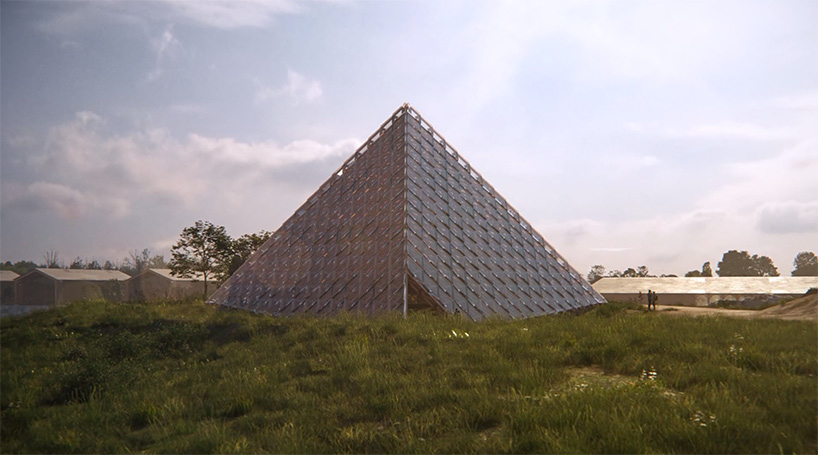 visitors will be able to enter the intriguing structures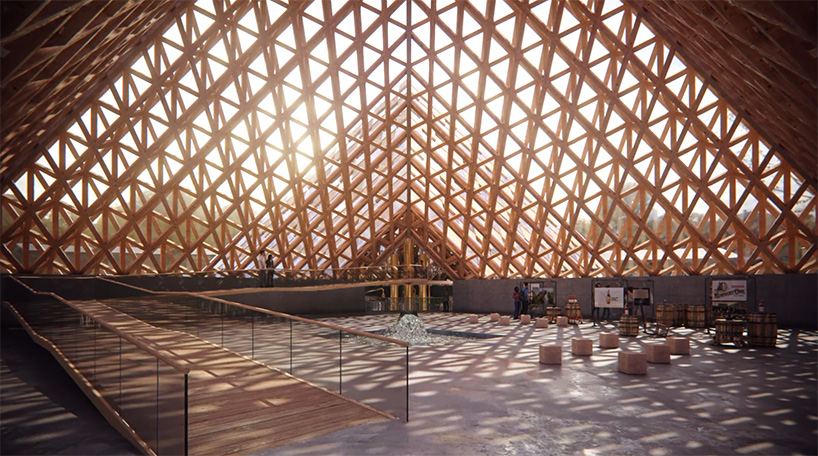 the volumes are capable of hosting a variety of events and programming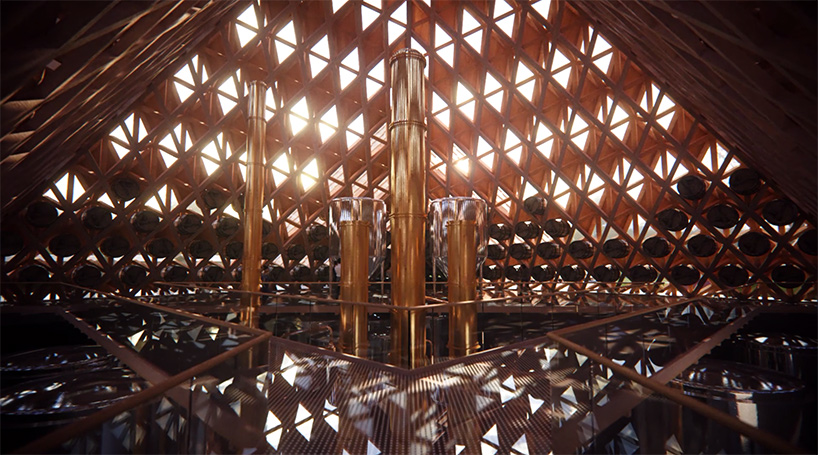 light is carefully filtered inside each space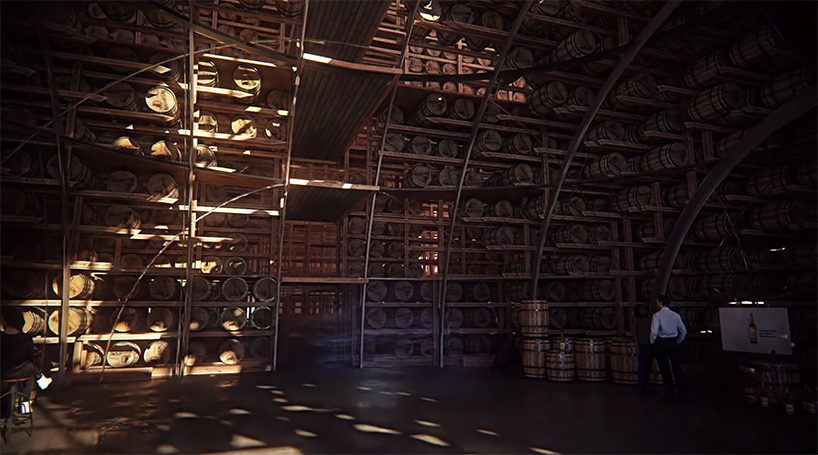 the scheme also includes rickhouses where the whiskey ages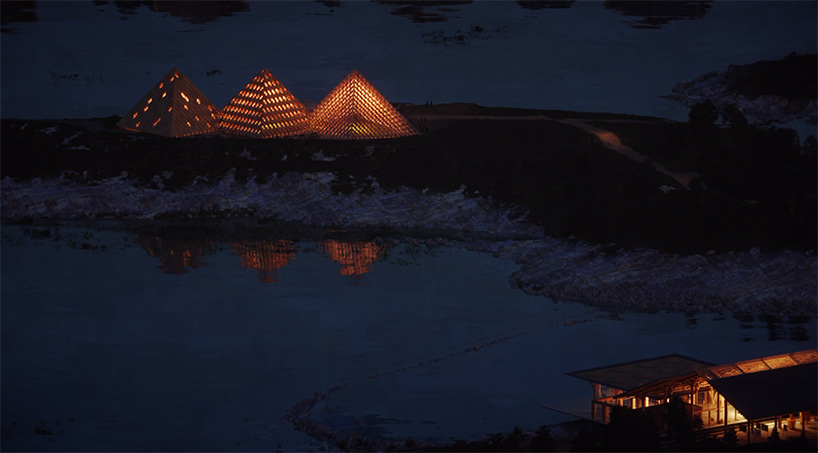 the site dramatically illuminated by night
philip stevens I designboom
nov 20, 2018