in april 2016, knitknot — an international collective of architects, urban planners, artists, and thinkers — unveiled plans for a low-cost school via designboom's reader submissions. the design team were crowdfunding the project, and were seeking $24,000 USD to complete the scheme. more than two years later, having secured the required funds, the architects behind the ambitious project have shared the first images of the school as it enters its second academic year.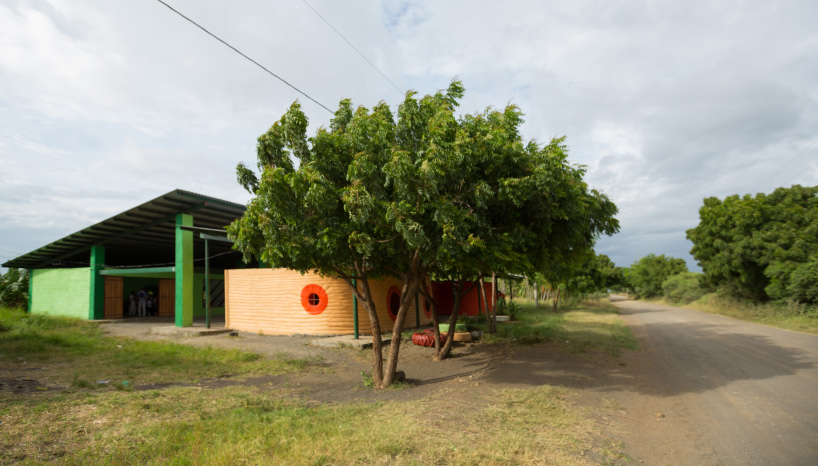 the school is located in el jicarito, a tiny village in nicaragua
image by silvio balladares
the prototypical project, which knitknot completed alongside local NGO seeds of learning, is located in el jicarito — a tiny village of just 250 residents in nicaragua. before the school was built, the rural community's 27 children received classes in a makeshift hut as the nearest primary school was a 1.5 kilometer (1 mile) walk away along difficult roads. as a result, many children did not attend school or dropped out before they completed 6th grade.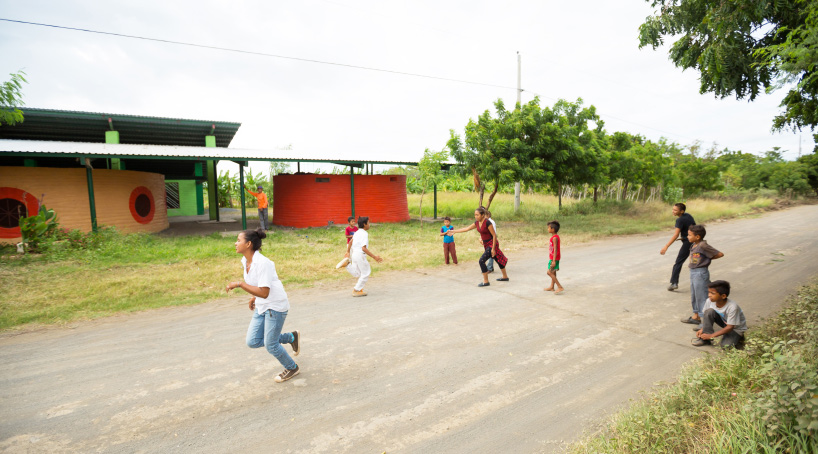 the community has a population of 250 people who are mostly farmers
image by silvio balladares
the school comprises two classrooms, for kindergarten and elementary school students, as well as a multipurpose space and a shared playground. the scheme seeks to explore new building systems to facilitate more participatory and sustainable methods of construction. 'in other words,' say the architects, 'this project is to be understood not only as a building, but as a piece of infrastructure that takes into account technical developments but also socio-economic contextual realities.'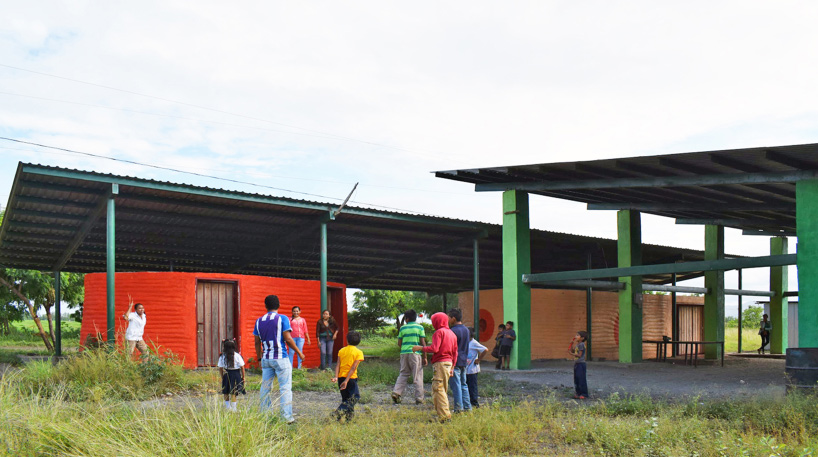 the design comprises two classrooms, for kindergarten and elementary school students
image by seeds of learning
conceived as more than physical shelter, the school has established itself as a vibrant public setting for the community. for example, an open space defined by the structure's two walls is not just a playground, but also a place for events and meetings. internally, the flexible classrooms are designed to promote interactive educational strategies with different formats.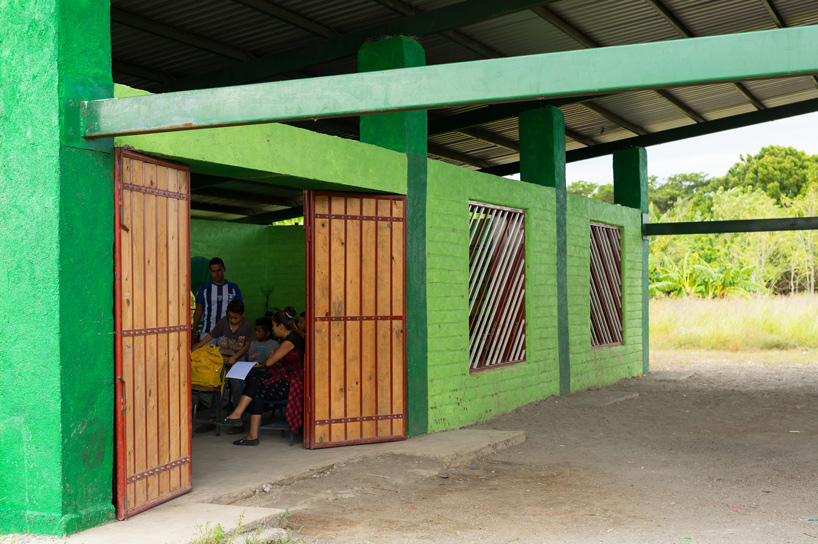 vibrant colors have been used throughout the scheme
image by silvio balladares
as well as learning in the building, the project also encourages students and the community to learn from the building. 'the building itself is a process of experimentation and learning for the community, as well as an event,' explains the design team. 'it proposes the use of materials and building methods that are already known within the area, but also earth bag systems that require that the community works together in a collaborative way.' consequently, the building acts as an exhibition for different construction techniques, which could be applied to the community's other structures in the near future. see designboom's previous coverage of the project here.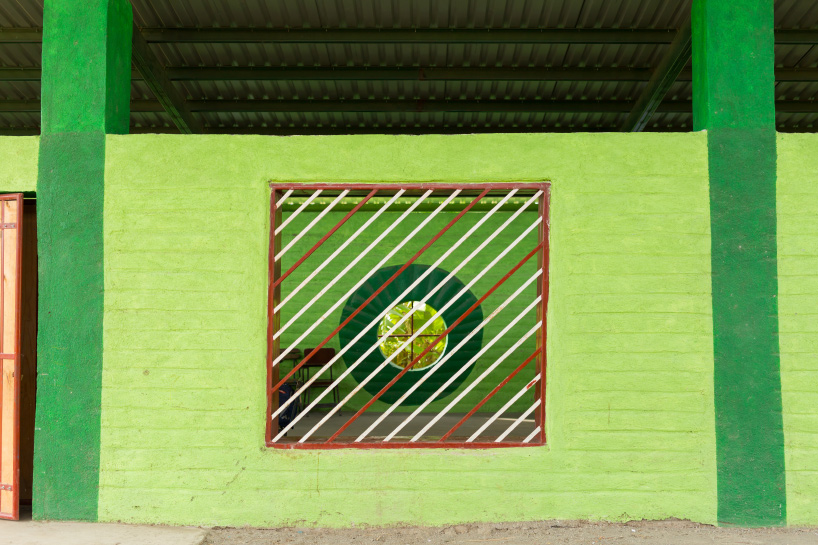 the project seeks to explore new construction systems
image by silvio balladares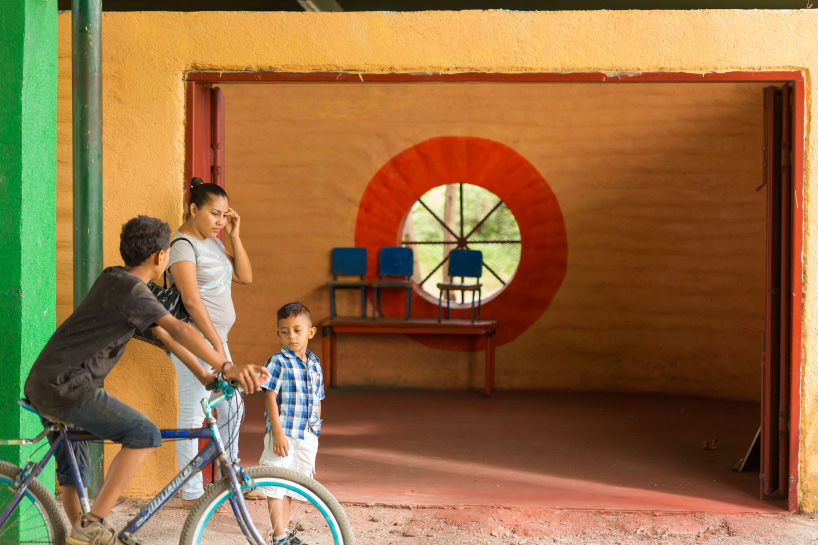 the school has established itself as a public venue for the community
image by silvio balladares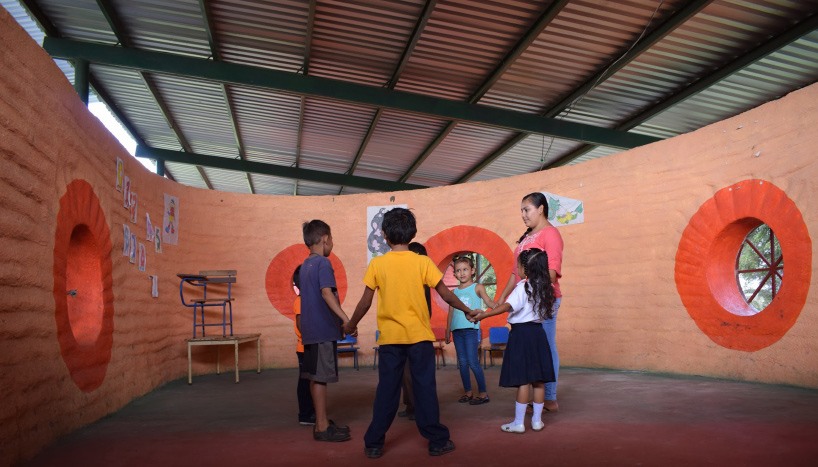 internally, the classrooms are conceived as flexible spaces
image by seeds of learning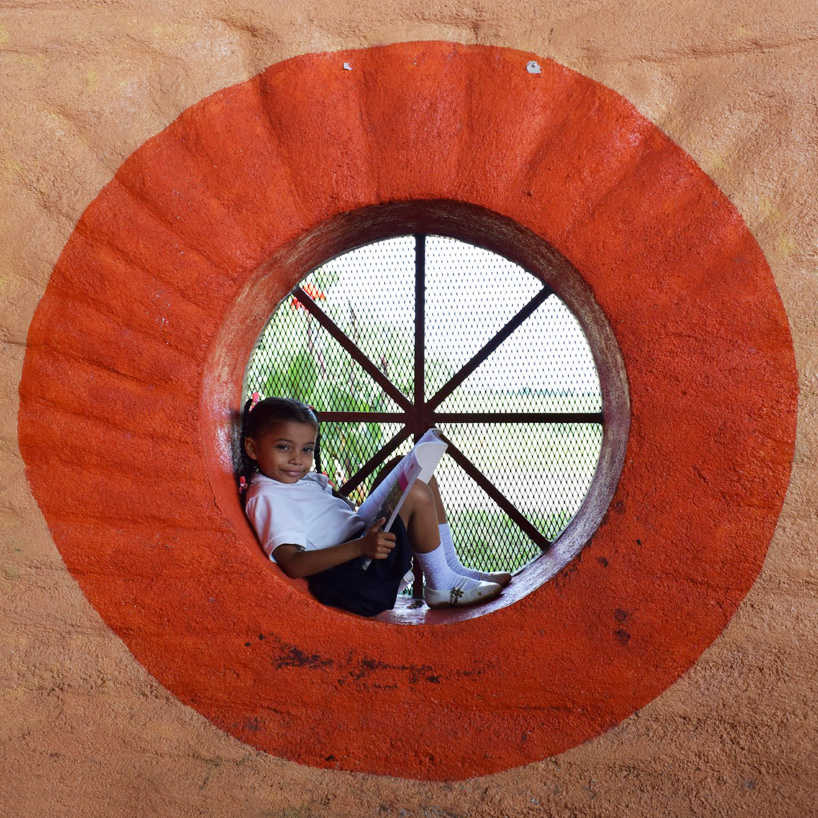 the rural community's children previously received classes in a makeshift hut
image by seeds of learning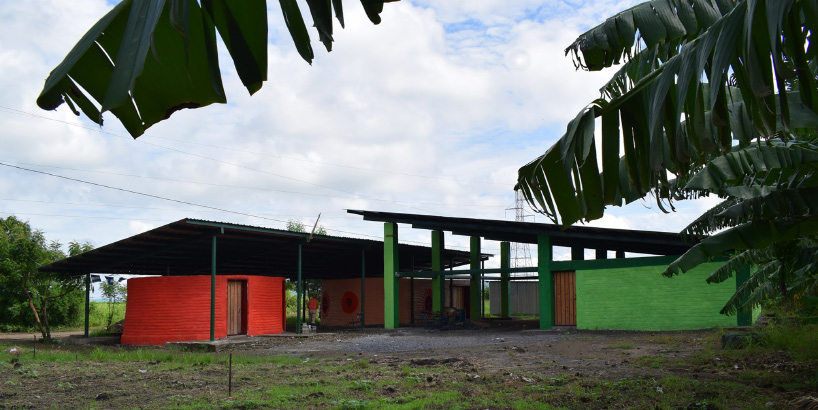 the school building cost just $24,000 USD
image by seeds of learning
project info:
architects: knitknot architecture
construction: seeds of learning + el jicarito community
location: tipitapa, nicaragua
area: 625 sqm
project year: 2016 – 2018
photography: silvio balladares, seeds of learning
philip stevens I designboom
oct 02, 2018