situated in italy's south tyrolean village of tunes, KUP architekten renovates the saxerhof farmhouse. the heritage building is a characteristic 'einhof' whose programs — both residential and agricultural — are organized together under a single roof. while one half is designated for living spaces, the other houses a stable and barn. the project's rich exterior is characterized by vibrant plastered facades and timber elements while the interior expresses barrel vaulting, lunettes, and ogival doors as a testimony of traditional rural architecture.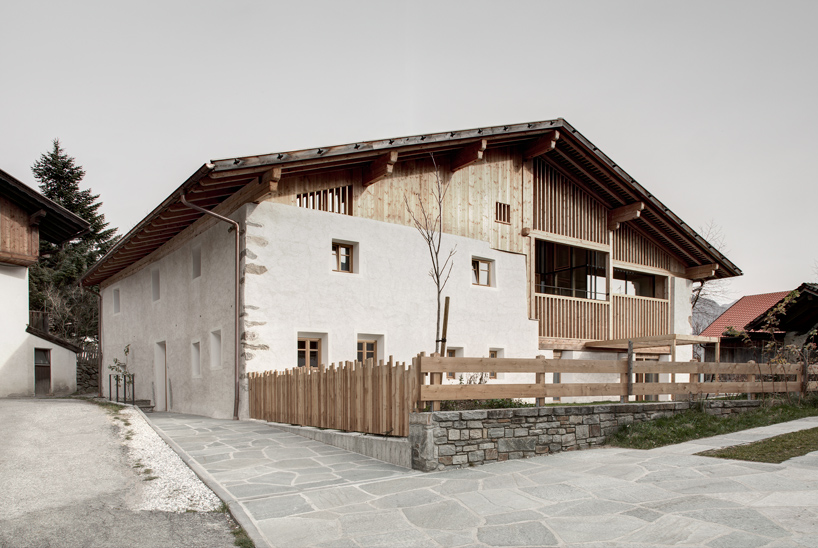 all images by oliver jaist and gustav l. willeit, KUP
when acquired by the owner, the derelict structure suffered a collapsed roof while its stonework and timber facade had been damaged by rain and snow. in the revitalization of the heritage building, in danger of collapsing entirely, KUP architekten created a new residential farmhouse comprising three separate apartments. the concept presented a major technical challenge. where possible, the pre-existing walls were reinforced and refurbished, while the remaining structure was rebuilt with the stones of the demolished walls. the design team emphasized the use of authentic materials to express the spirit of the farmhouse, characterized by its dichotomy between old and new.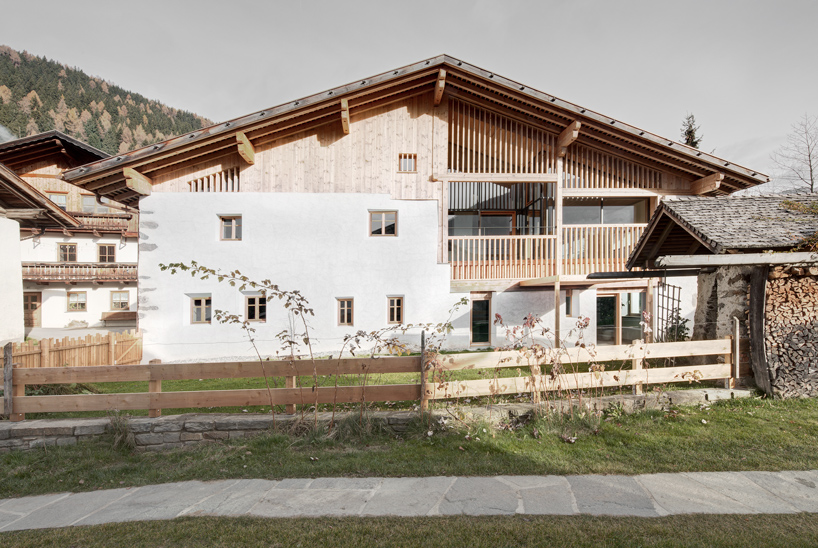 while the team made use of only locally sourced lumber and upcycled stones, the shape and proportions of the original building were maintained. wood fibre panel insulation and underfloor heating increase the thermal comfort and fulfil the low energy standards. the original windows, which could not be saved, were accurately reproduced by a local carpenter. these new windows in the stable and barn were fitted with triple glazing. heat and hot water are generated 'CO2 neutral' with a wood chip plant supplied with wood from the forest located on-site.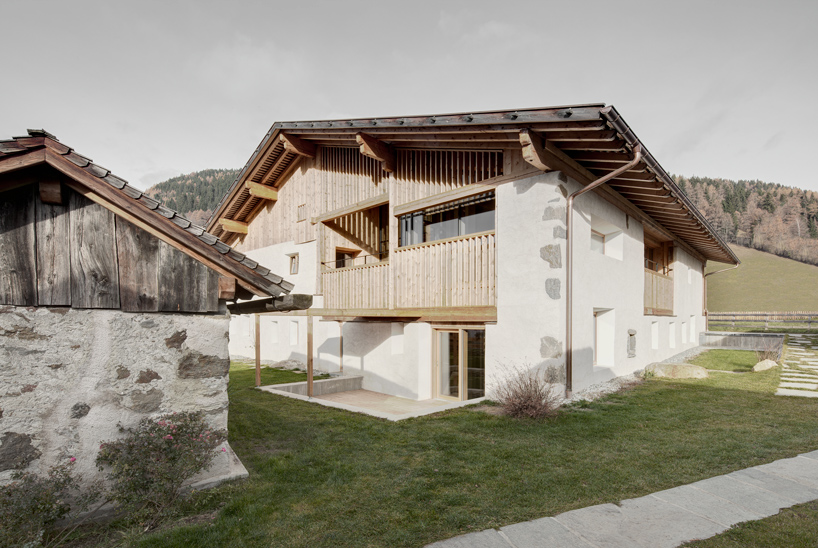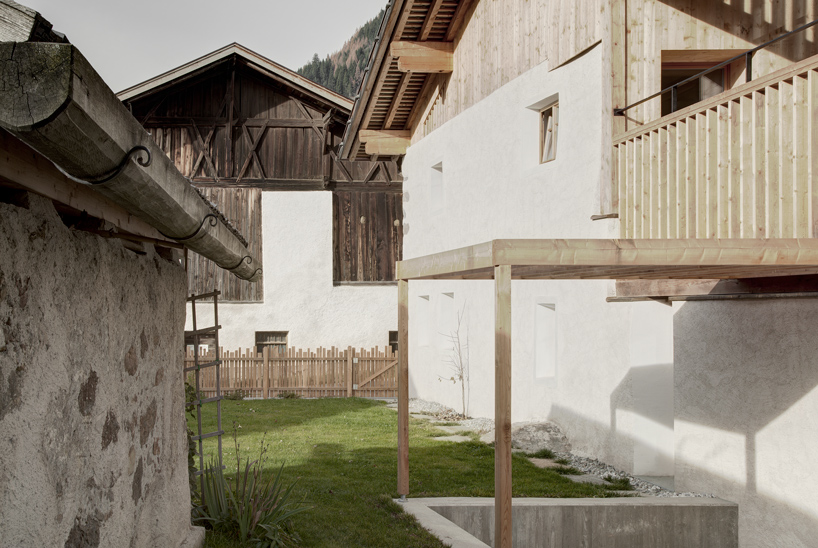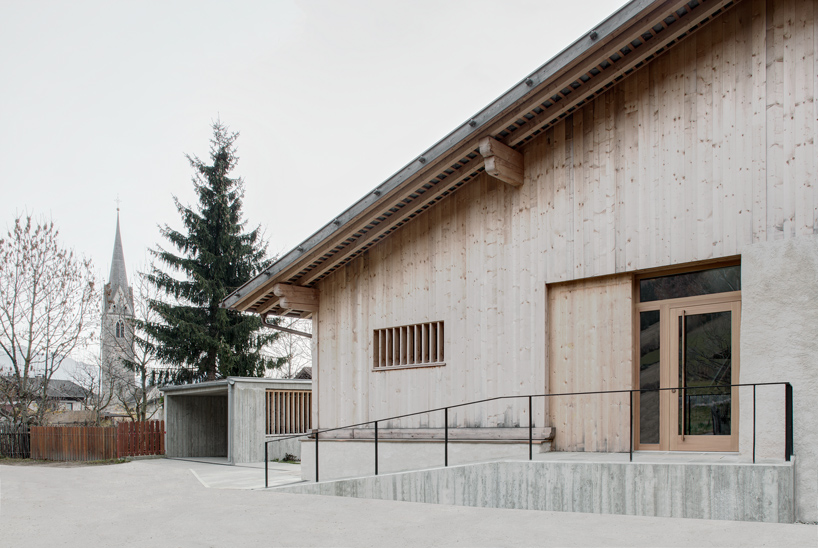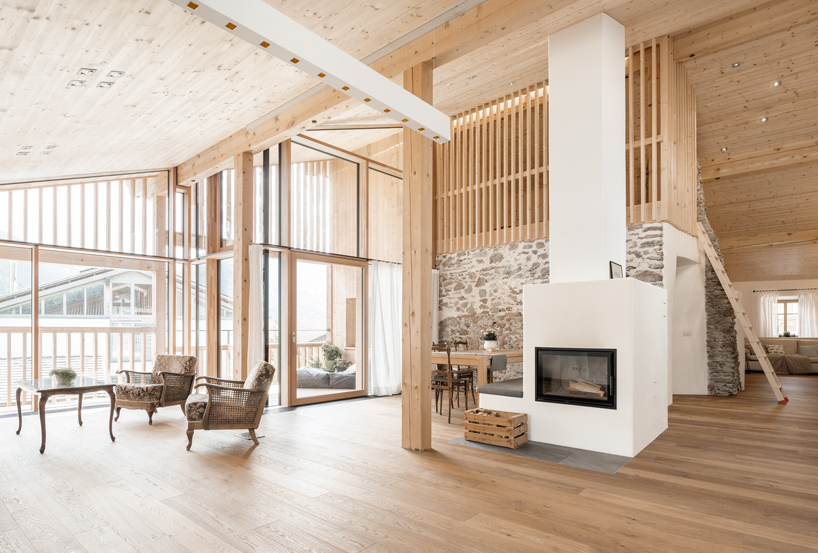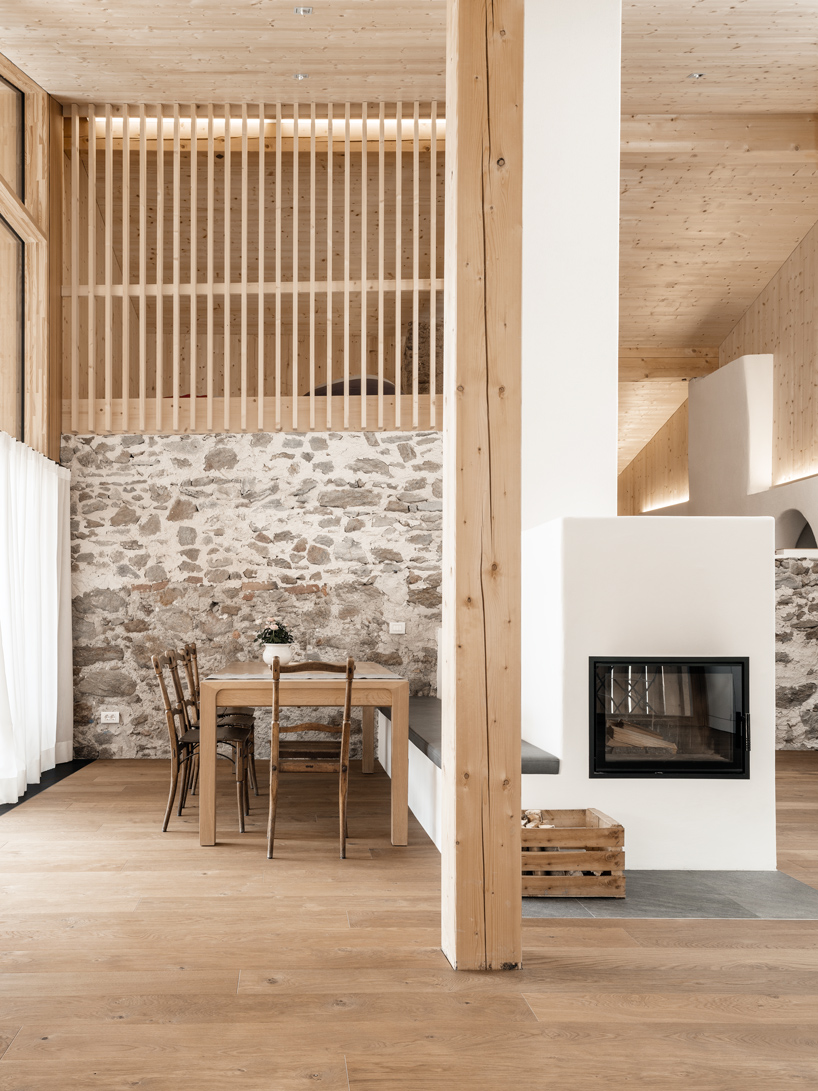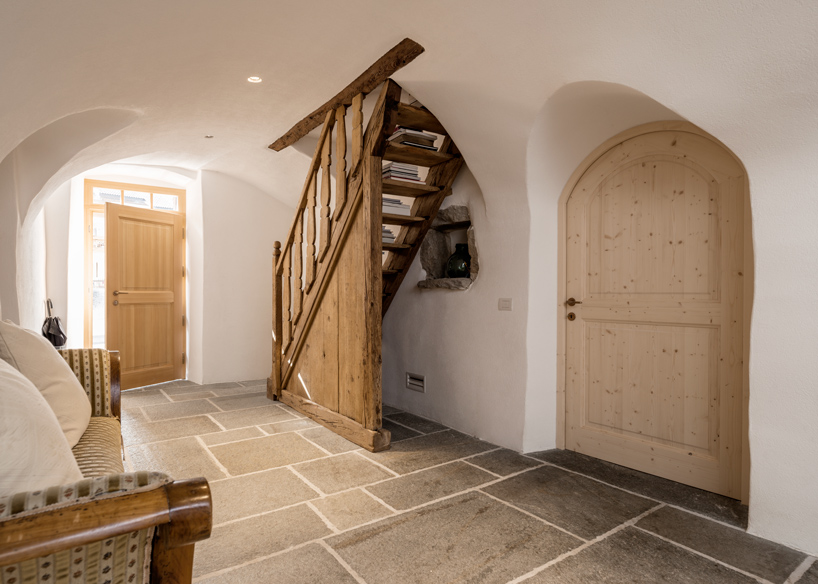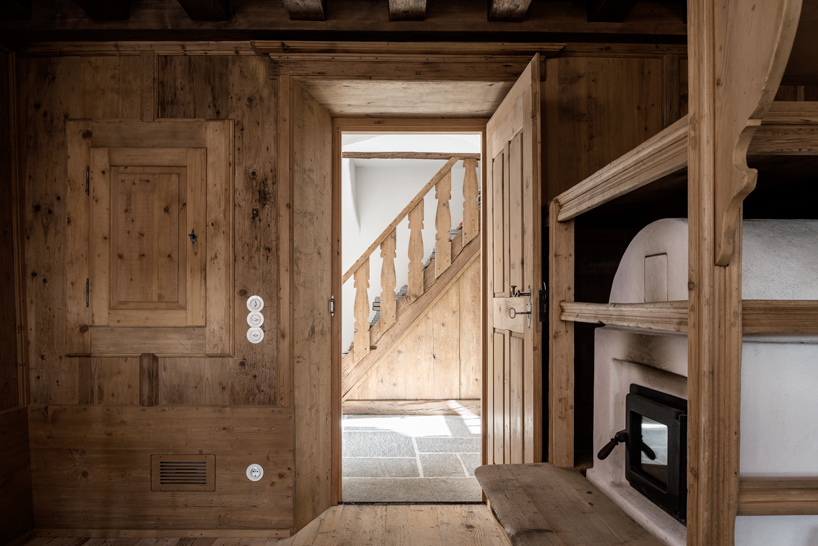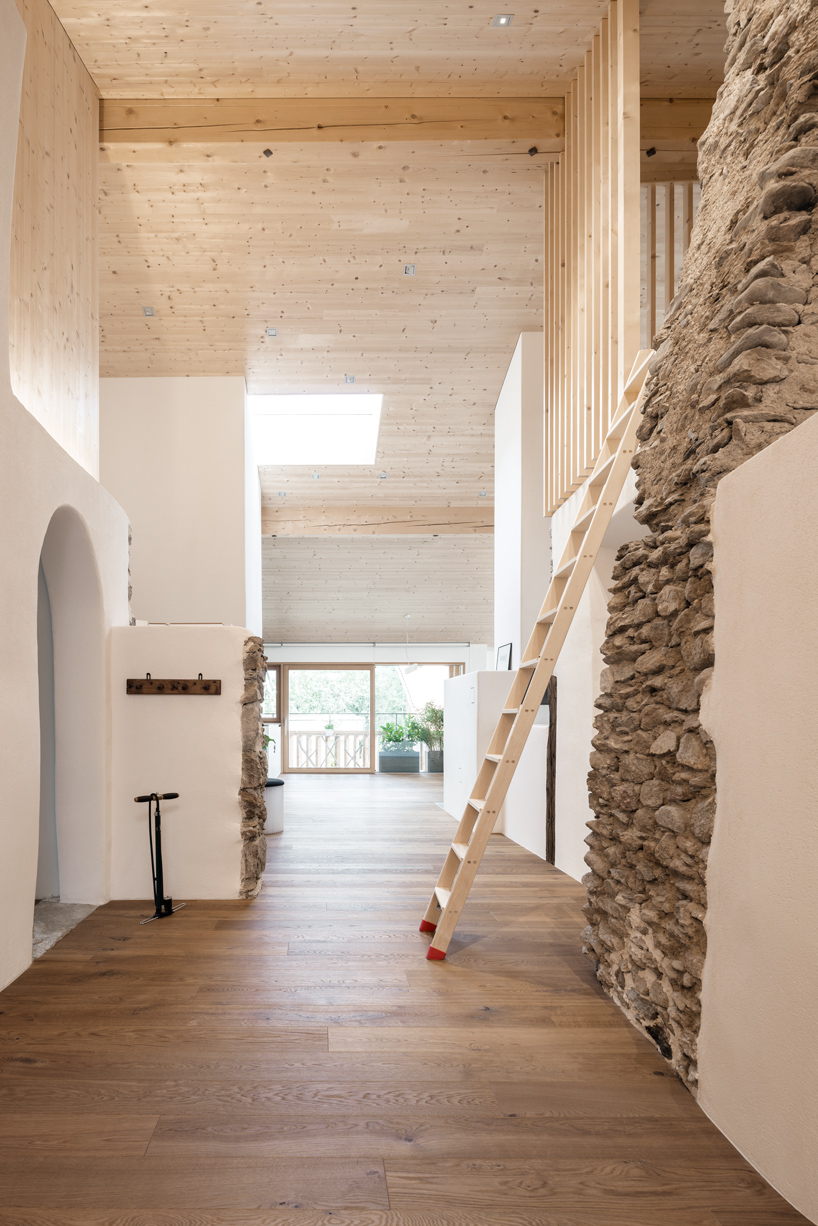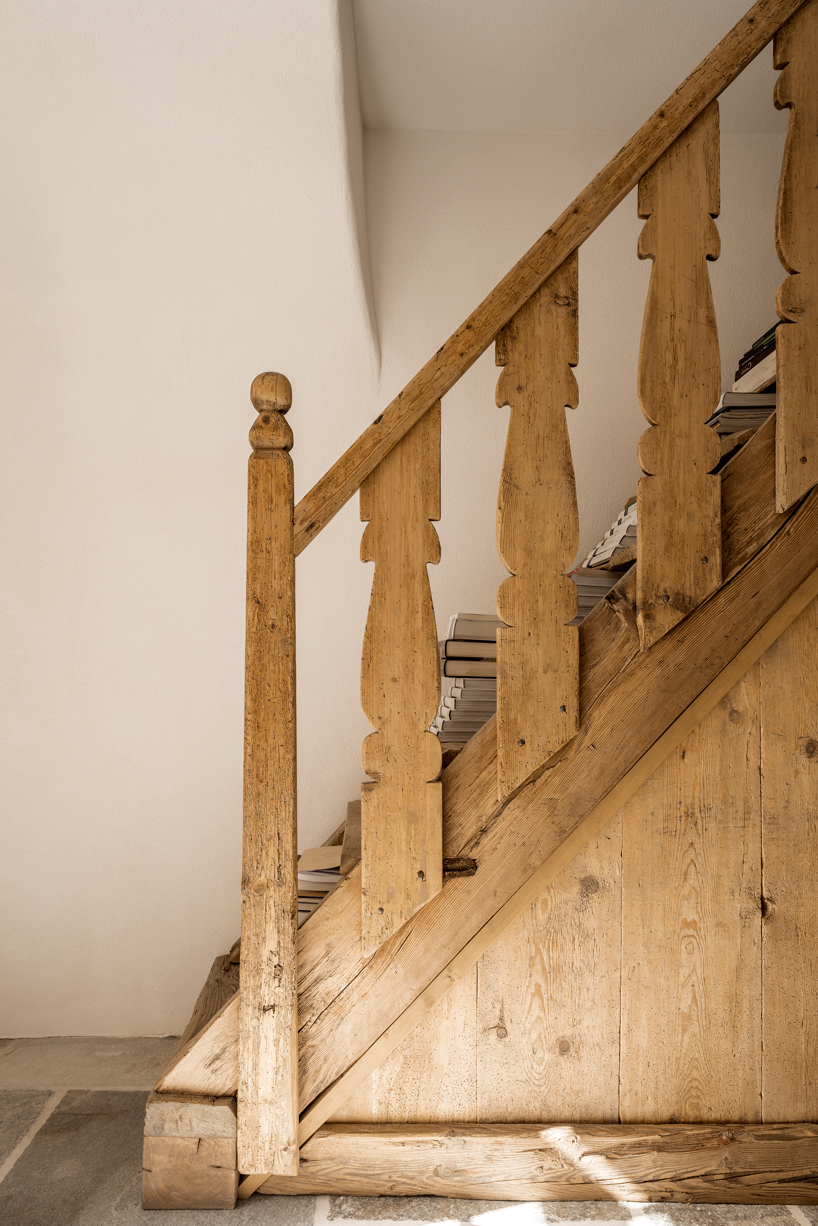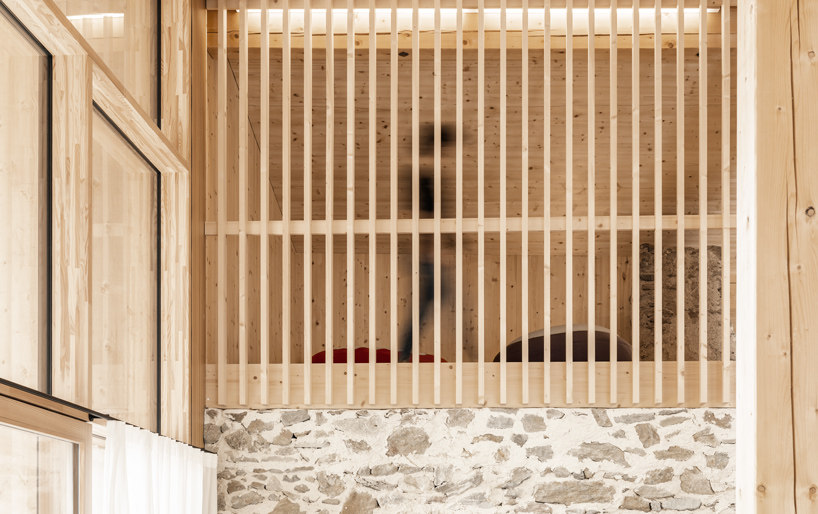 project info:
project title: saxerhof
architecture: KUP architekten
location: tunes near vipiteno, south tyrol, italy
client: walter mair
structural engineer: exact ingenieure
building technology: thermostudio
electrical engineering: studio e-plan
construction physics: peter erlacher
geologist studio: geo-3
lighting design: bartenbach lichtlabor
completion: 2015
photography: oliver jaist, gustav l. willeit, KUP