belgian architecture journalist veerle helsen dropped everything to embark on the adventure of a lifetime. she took a sabbatical to travel in a camper named 'connor' along the coasts of spain and portugal. sounds beautiful, doesn't it? well luckily for us, helsen documented her entire sojourn and produced a stunning travel guide that brings together her two passions: surf culture and architecture. illustrated with drone shots and images by local and internationally renowned surf photographers, surf & stay features a carefully curated journal of surf tips, free camp sites and foodie destinations, as well as architecture icons to visit and design places to sleep.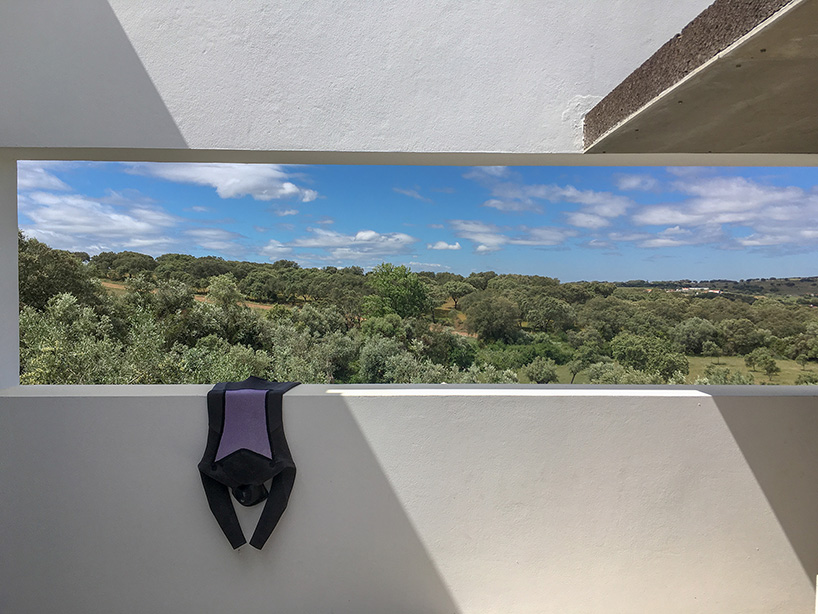 (above) alentejo, portugal
(main image) galicia, spain| image © costa das ondas
together with art director elke treunen from antwerp based design studio MAFF, helsen complied 300 pages of material for surf & stay, which is published by lannoo. leafing through the volume feels like swimming in the ocean. across sumptuous spreads of rich images, colorful graphic maps, and creative writings, readers find each chapter with its own dedicated color scheme: a different hue for every region. each chapter begin with an impressive array of images, narrating different cultural aspects of the area before a single word is written. travel tips float across the pages, as if dancing on a coastline. playful graphic icons help readers navigate helsen's photographic road trip, and quirky typography sets the publication apart from the standard travel guides.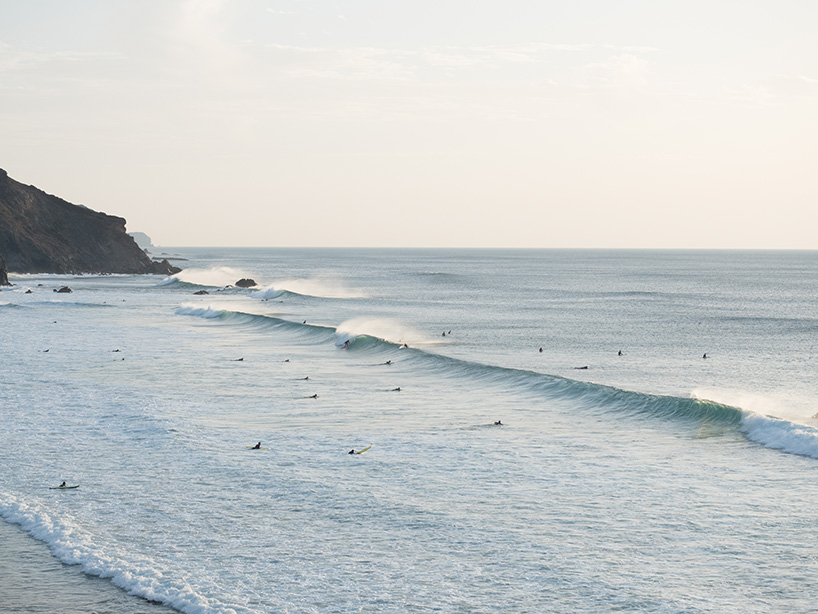 algarve, portugal | image © maikel kersbergen
the cover image by surf photographer maikel kersbergen comes in the form of a delicate paper ribbon that can be removed. behind it, a butter yellow cover design forms a bold and sunny graphic statement. 'for more than half a year, I travelled alone through spain and portugal in my camper, connor,' helsen writes. 'I spent the first night at praia da bordeira, at the end of the world, thirty metres above the sea, surrounded by shifting colours. the algarve was dressed to impress. it was the start of a journey that would change my life..'. surf & stay is available in english and dutch, online and in select shops.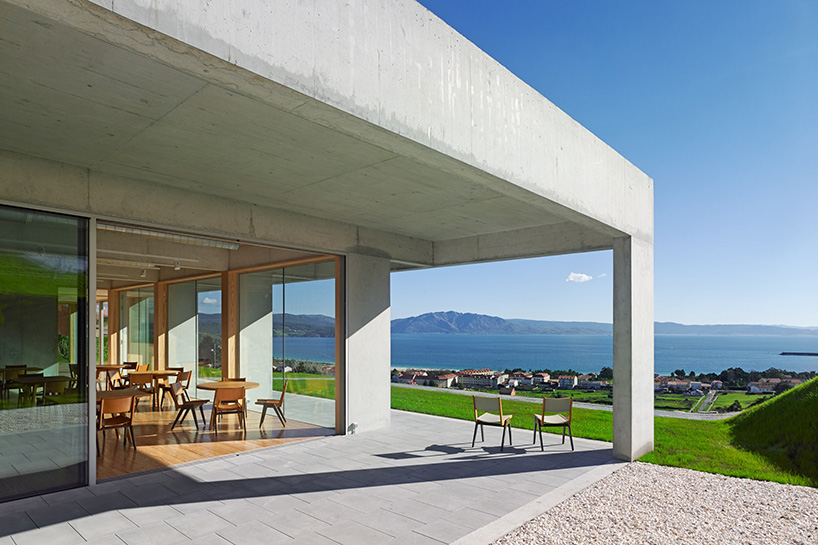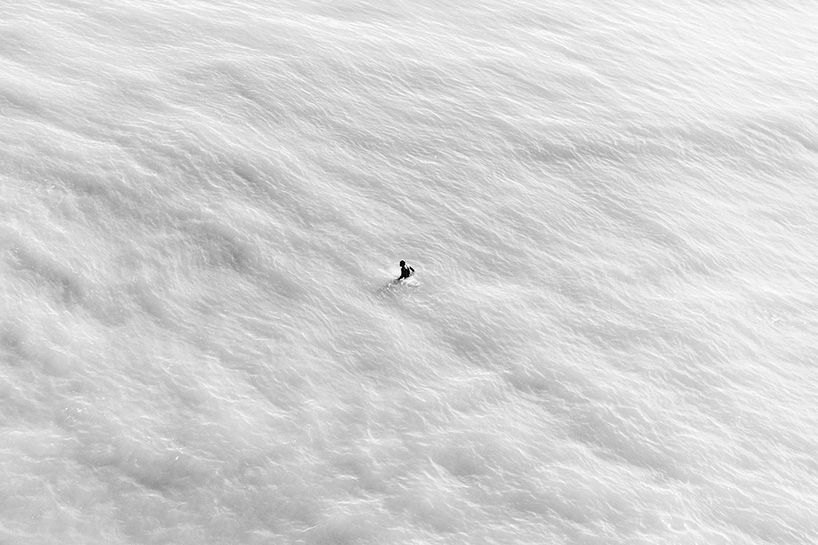 cantabria, spain | image © thomas lodin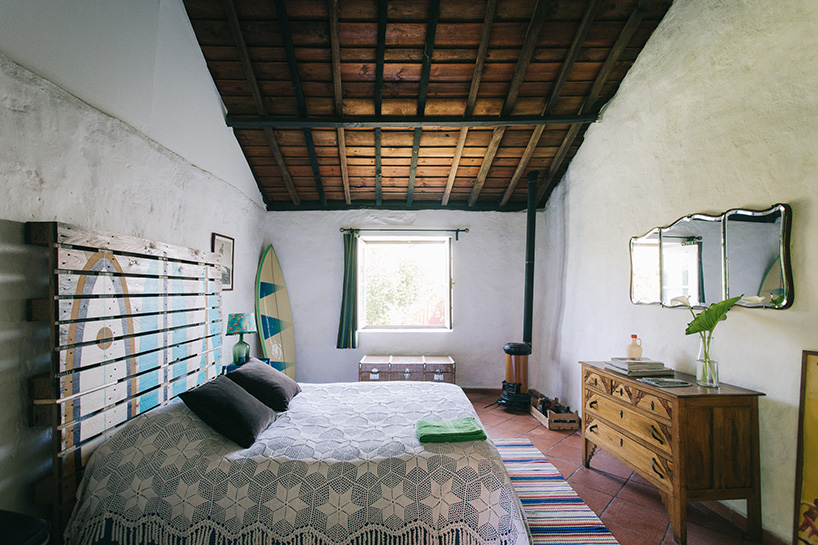 mar dentro, porto, portugal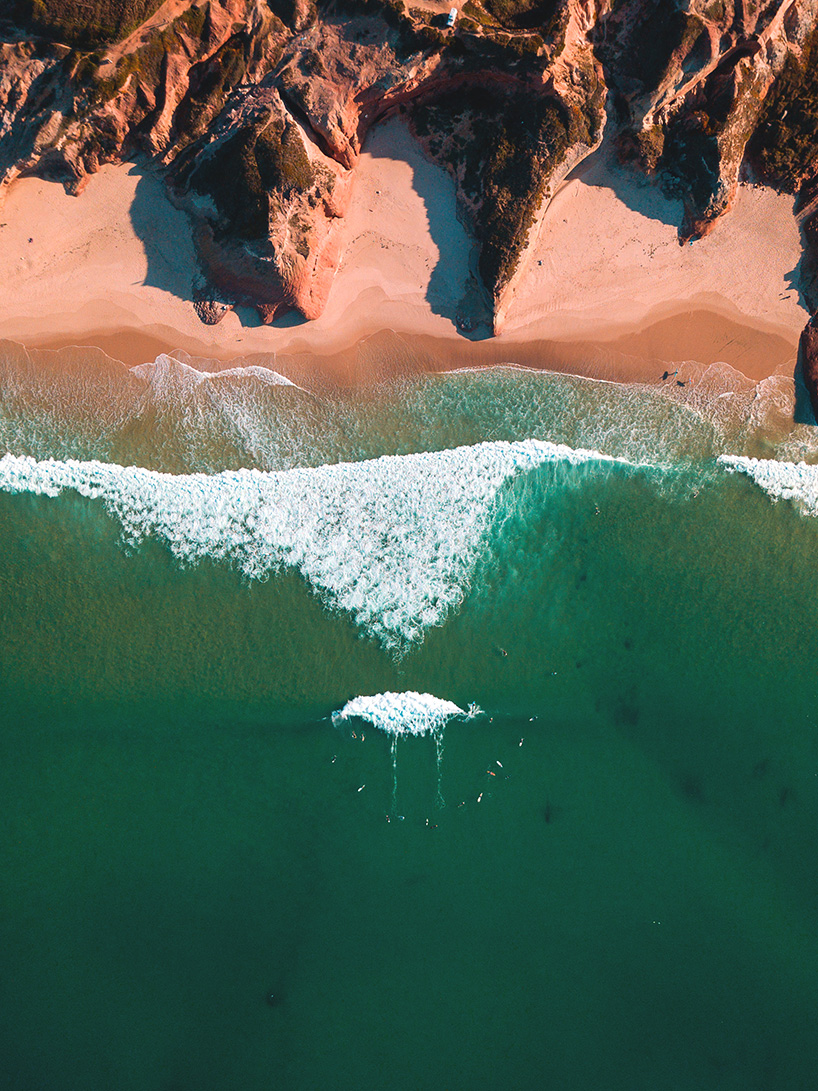 peniche, portugal | image © daniel espírito santo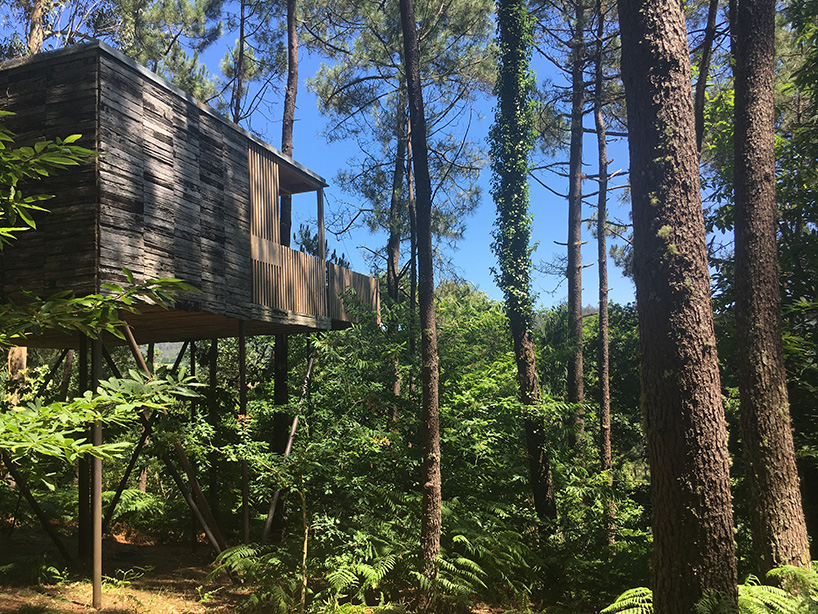 cabañitas del bosque, galicia, spain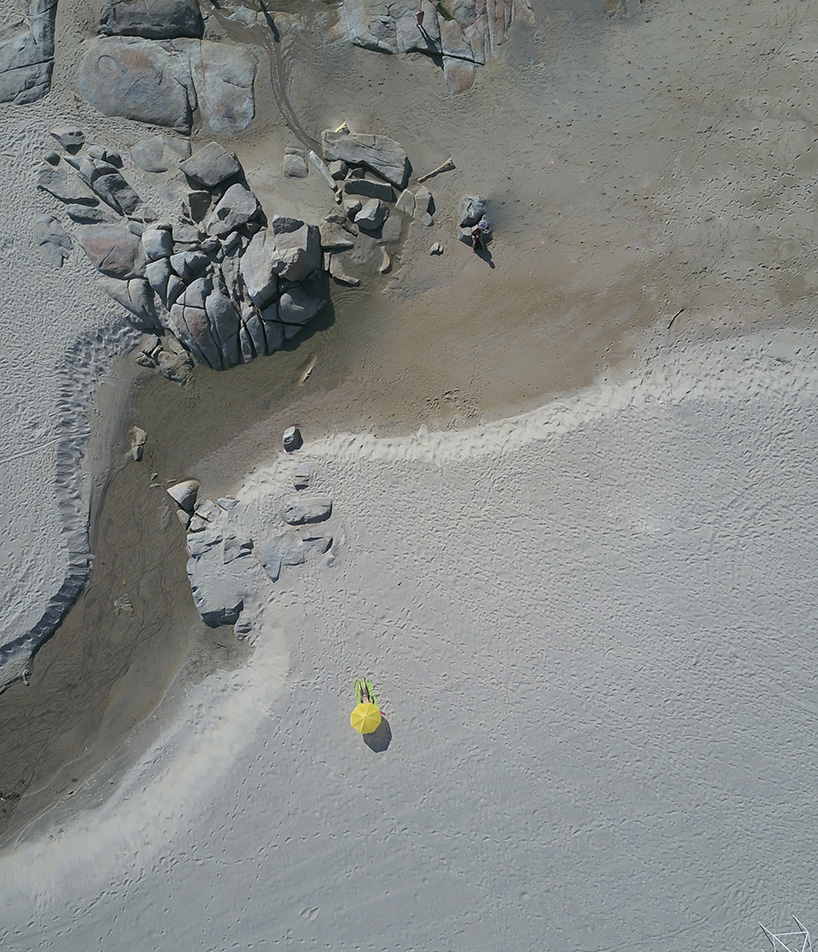 northern portugal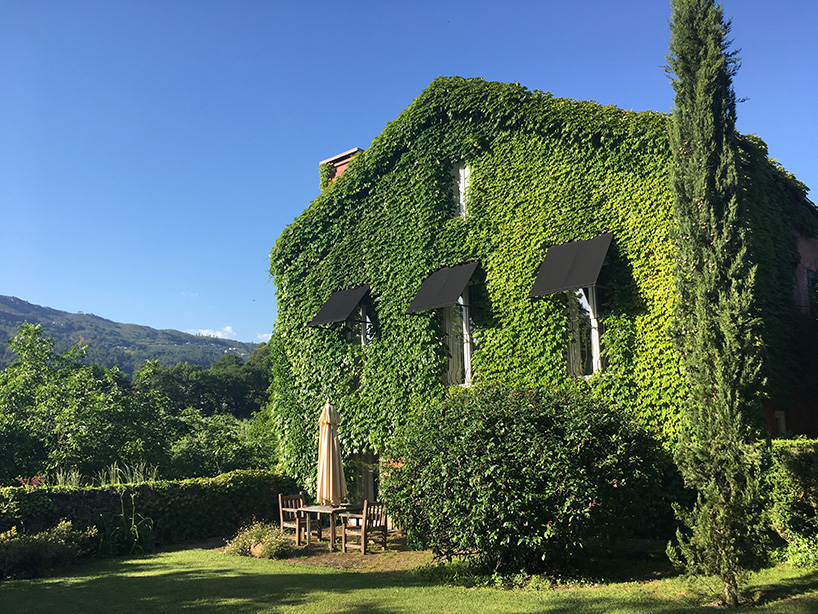 quinta do ameal, northern portugal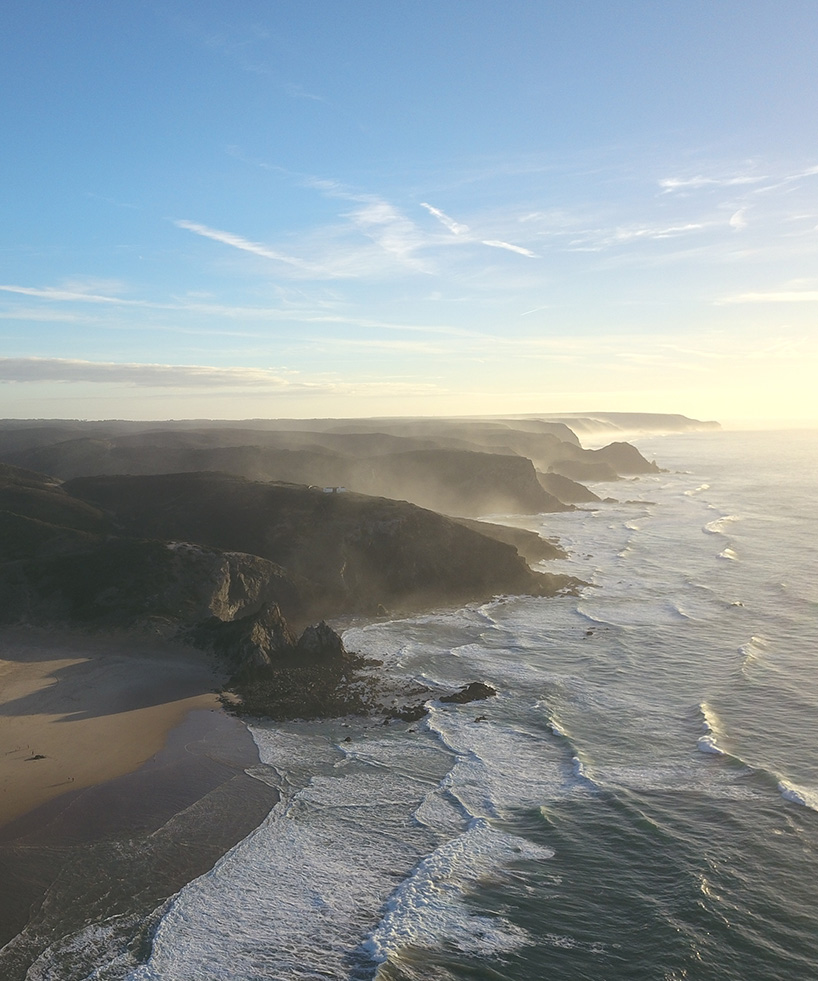 algarve, portugal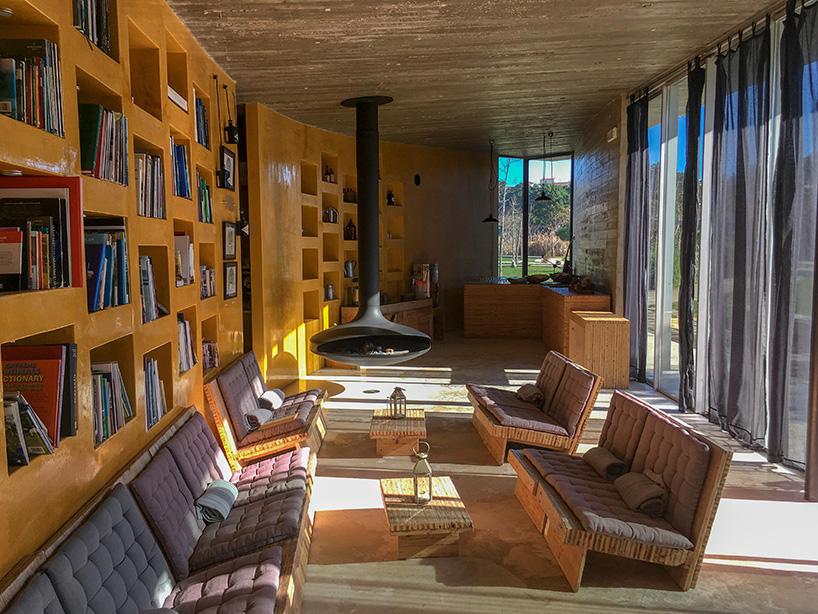 rio prado, northern portugal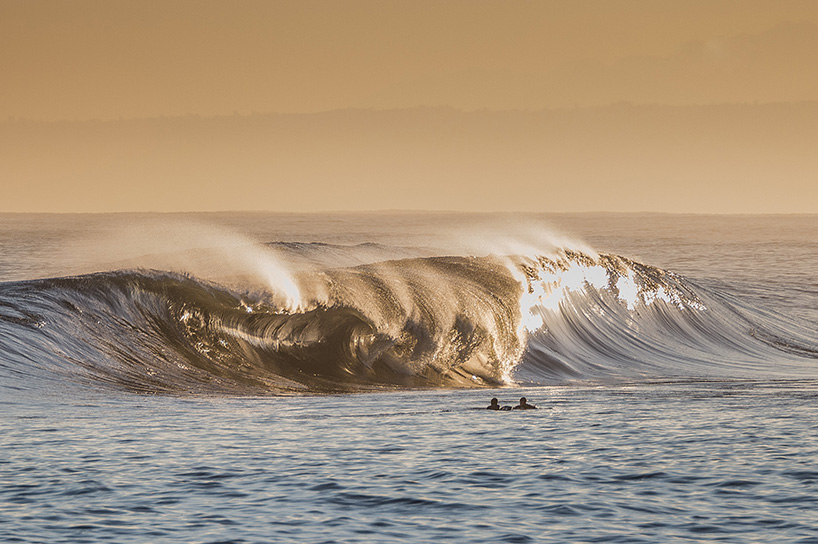 asturias, spain | image © josé puente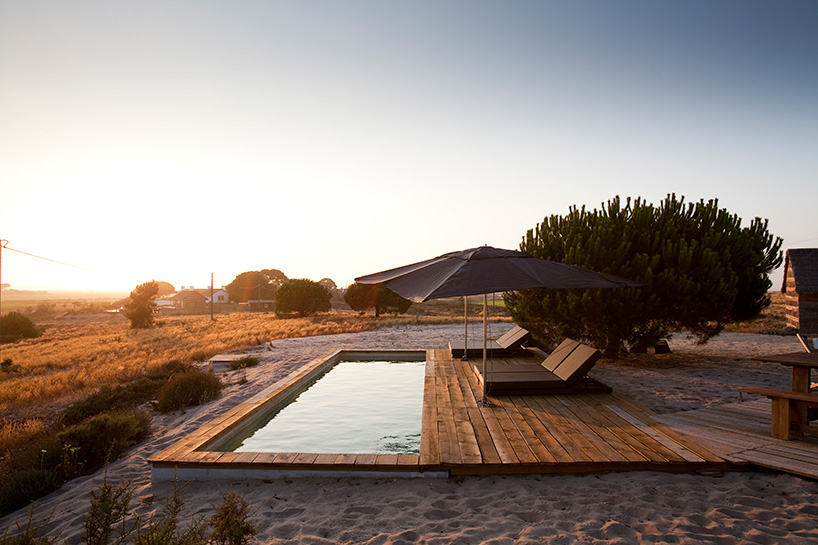 casas na areia, architect aires mateus, alentejo, portugal | image © nelson garrido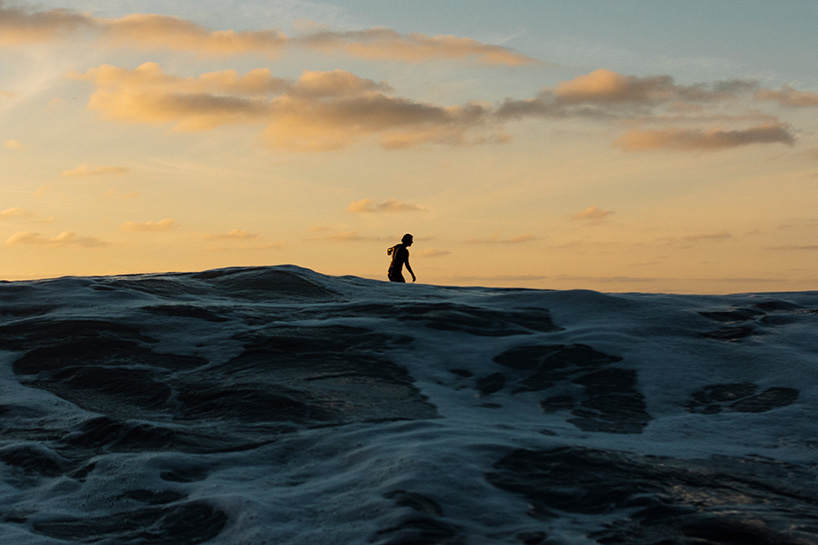 asturias, spain | image © thomas lodin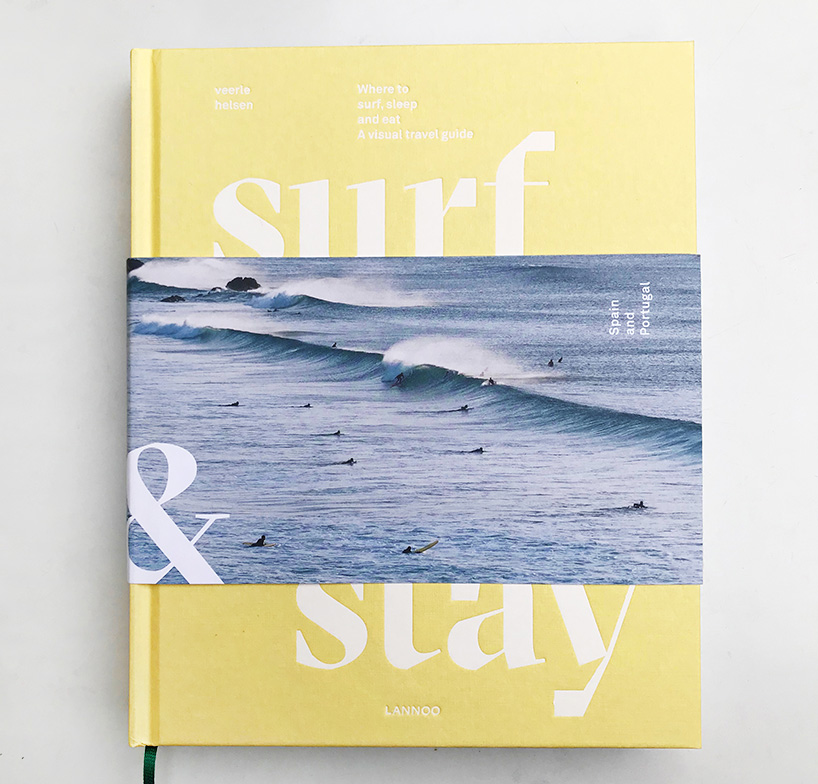 surf & stay is published by lannoo, and is available in 2 editions: dutch and english
nina azzarello I designboom
nov 18, 2018