irregularly stacked volumes emerge from the facade of this residential building designed by muñoz miranda architects. located on the spanish coast of malaga, and built adjacent to a protected smokestack from the beginning of the 20th century, the apartment complex references the industrial activity that once took place in the area.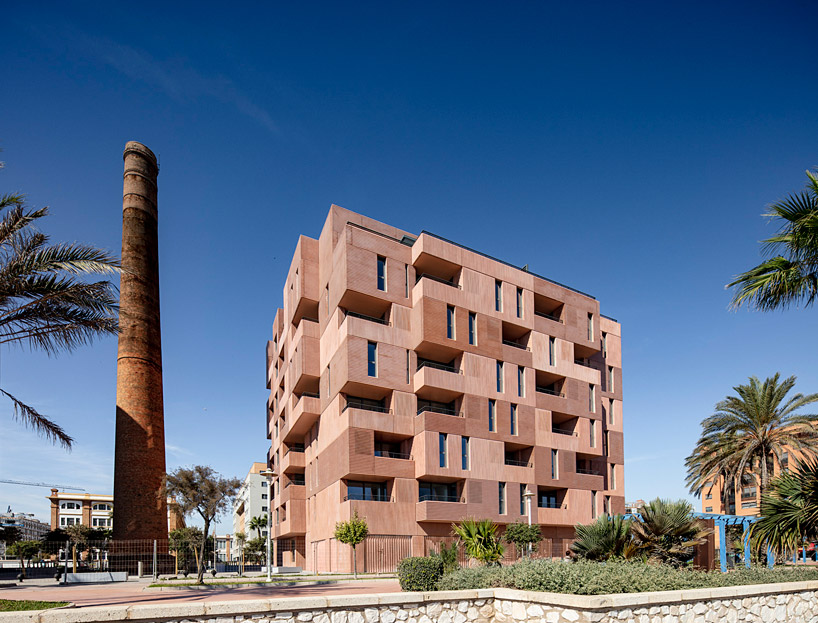 images courtesy of the architects
'the project aims to make it easier to understand the place linked to the smokestack of the twentieth century,' muñoz miranda architects explains. 'in fact, it proposes a materiality that dialogues with it, but using bricks with a different technique, assuming a new contemporaneity and forming an abstract and massive facade in glassfibre reinforced concrete (GRC).'
inside the residential building, which is made up of 73 apartments, two courtyards are covered with a white corrugated sheet to form access corridors each dwelling. they are protected with a glass skylight, flooding the common space with spanish sunlight and mimicking the exterior courtyards that neighbour the structure.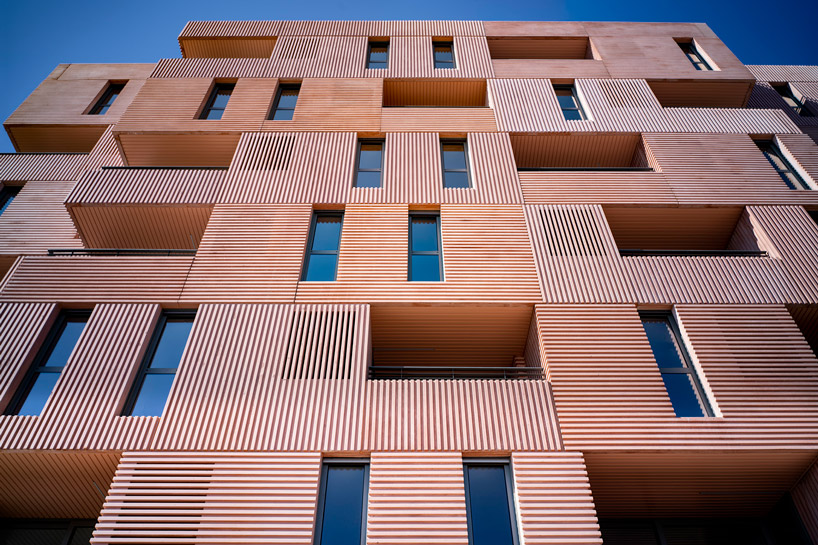 the apartments adhere to the studio's desire of creating a circular functional space between the living room, the terrace and the kitchen. they also wanted to give the option of incorporating the latter into the living room to create a studio-style kitchen.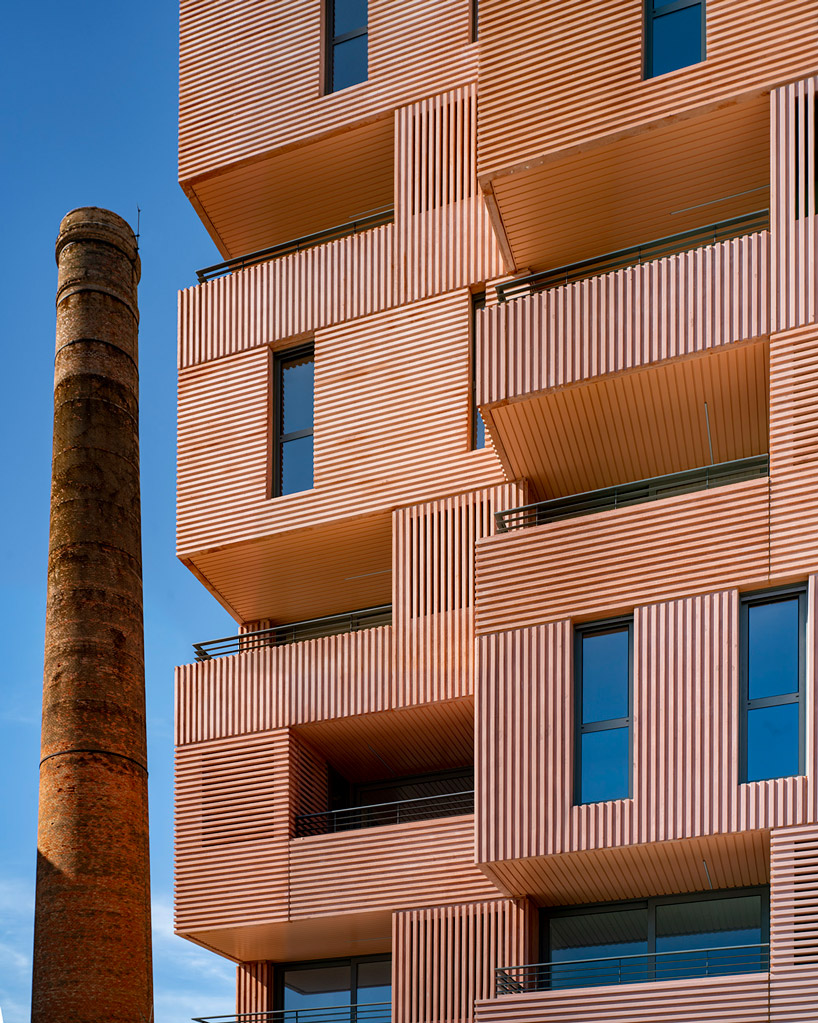 the studio wanted to place emphasis on the material transitions experienced throughout the space, in particular between the ramp and parking entrance from the street. echoing the exterior of the building once again, the walls of the driveway are covered with a corrugated metal sheets as if molded using GRC of the same color.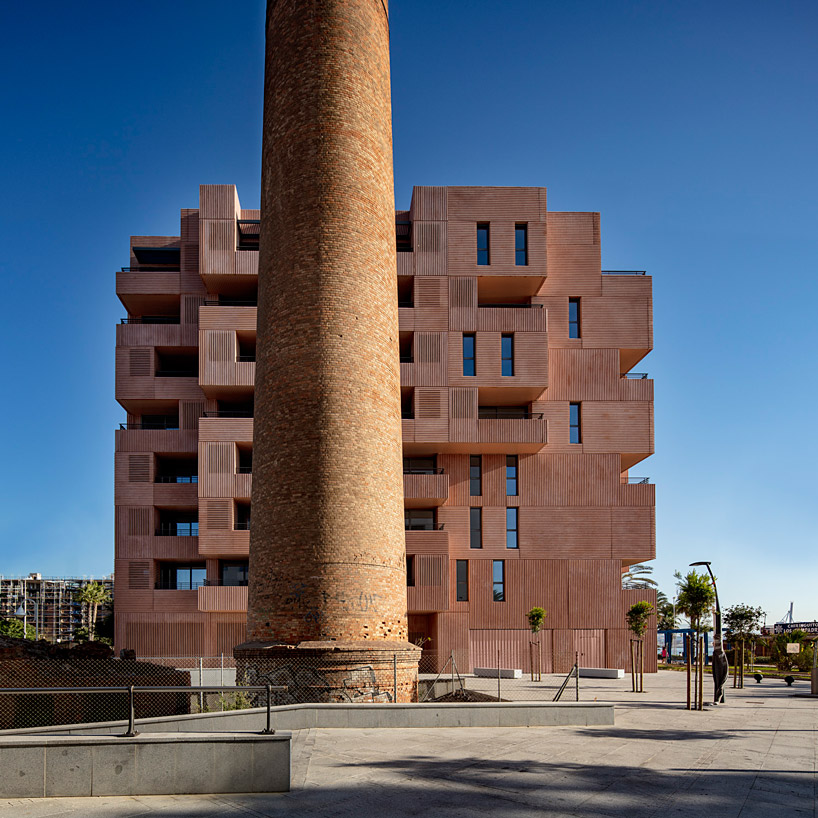 'the transition point between the underground built and the topside one is represented by the entrance, in which the materiality of the facade continues inside through the walls,' muñoz miranda adds. 'the roof, covered by white slats, anticipates what will happen in the patio and the black granite floor introduces us into the dark garage spaces, which are characterized by concrete.'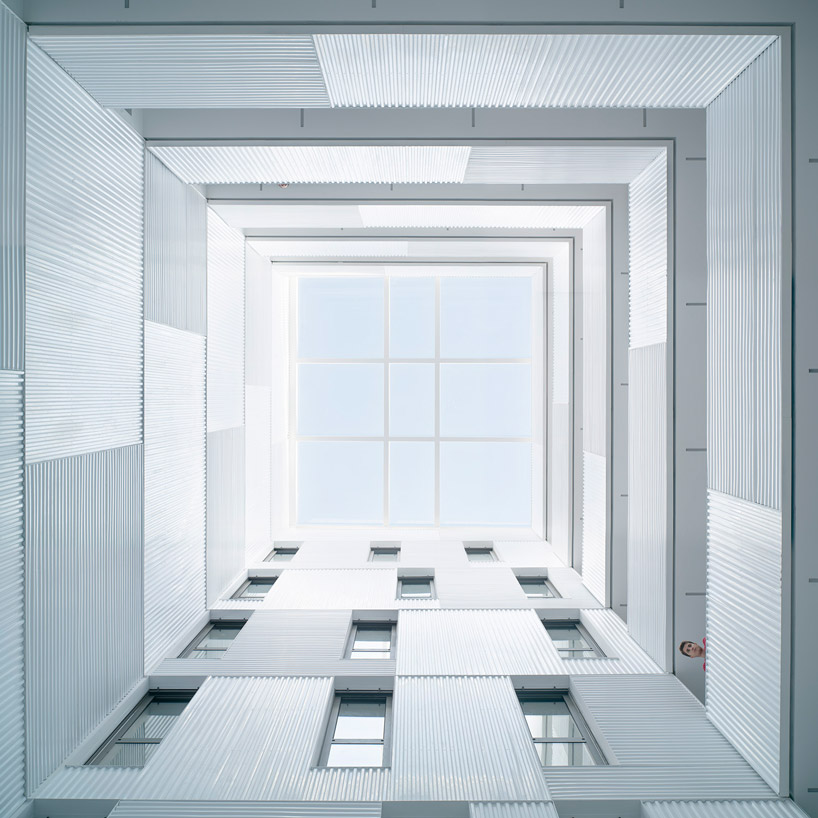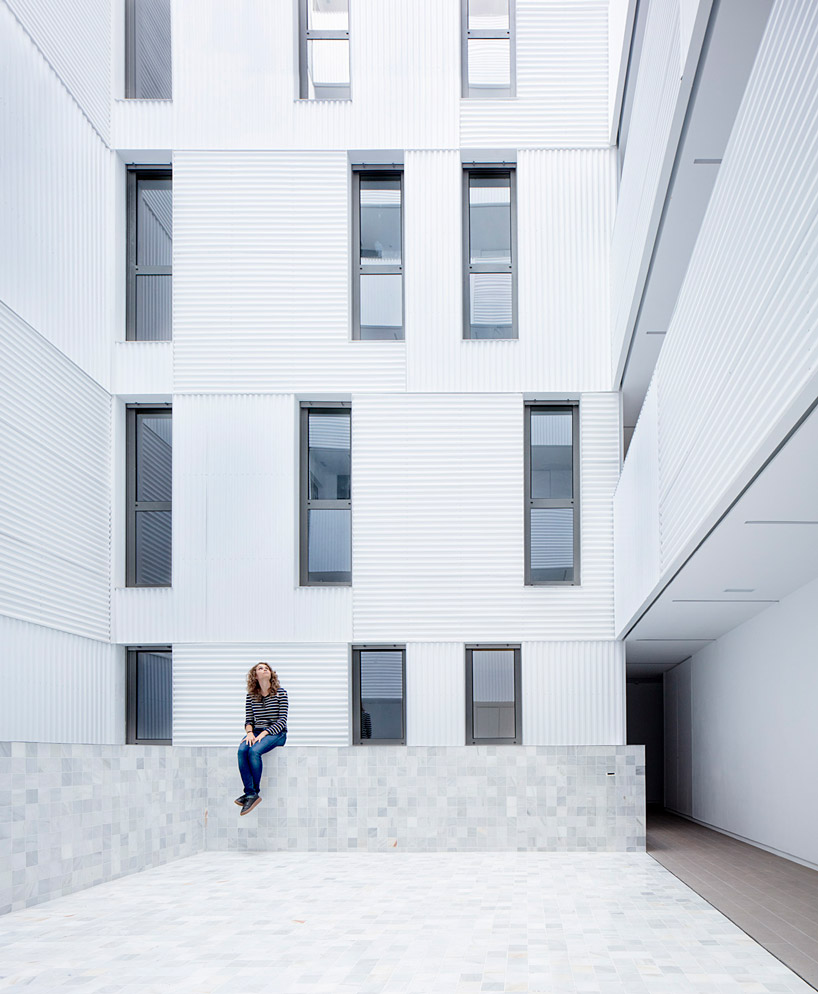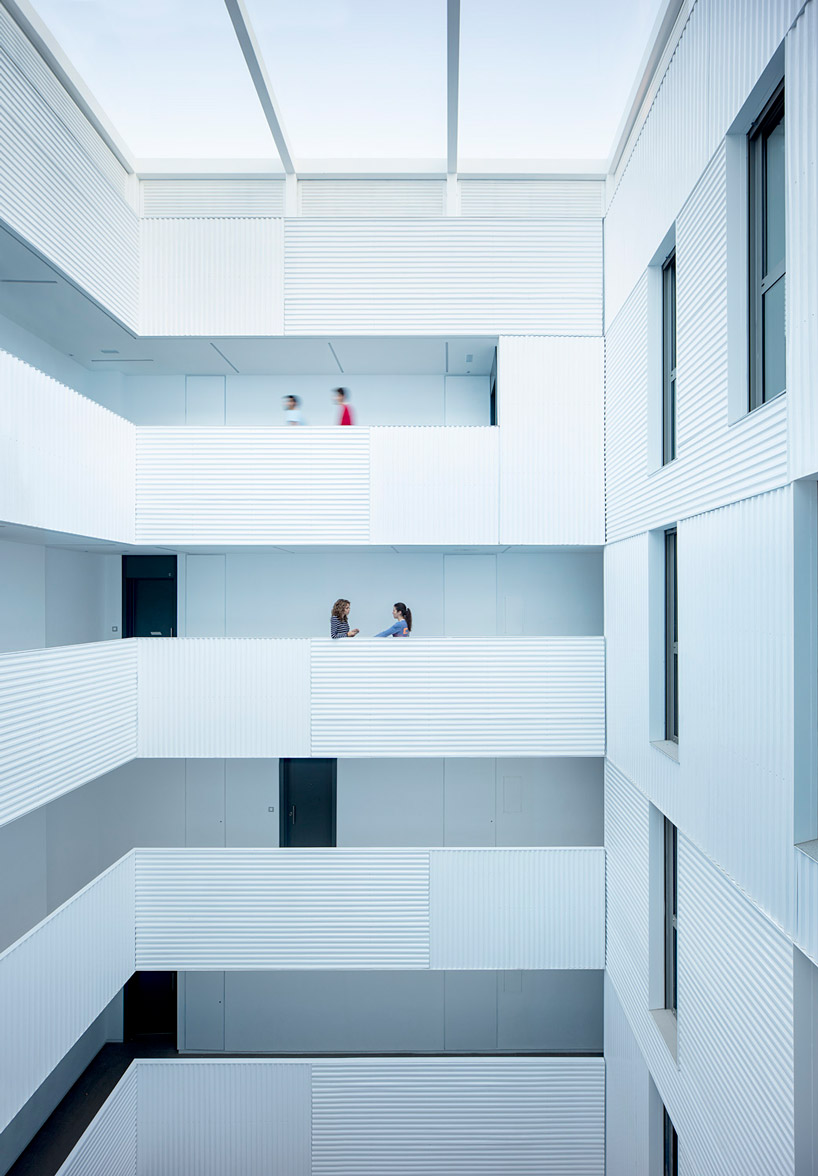 project info:
developer: renturnoga s.l.u.
design and construction projects: 2.016
construction years: 2016 – 2018
architect: alejandro muñoz miranda
collaborators: josé luis lucas trujillo, juan de dios túnez jerónimo, antonio jesús fernández tapia, antonio david garcía gallego, mar martín de las mulas moreno, josé díaz montes (architects). enrico tossici, ángel aguilera delgado (architecture students). joana medina matín (interior design student).
building services: manuel gómez pastor (industrial engineer), calconsa xxi slu (alejandro moral laguna –civil engineer- y miguel ángel maíso rodriguez –civil engineer-), francisco lópez julián (telecommunications engineer)
surveyors: pedro antonio gonzález garrido y ana muñoz miranda
director of work may: juan barrionuevo polo
project supervisors (by renturnoga): soledad moya, juan barrionuevo polo and joaquín ratia
location: c/ pacífico, parcela r7, peri lo.3, málaga (málaga)
photograph: javier callejas
kieron marchese I designboom
jul 16, 2019