situated among the sweeping postcard landscapes of the northern italian mountains near bolzano, the spirit of a barn is reborn as a home. realized by noa* (network of architecture), the messner house expresses the south tyrolean tradition together with a surprising interior organization and unexpected spaces. replacing a derelict structure dating back to 1850, the larch wood house, together with its spatial distribution, were designed in part 'by recalling memories of a childhood spent in the mountains.' through the noa messner house, with respect for the historic context and local architectural language, the design team shifts toward a new understanding of domestic space.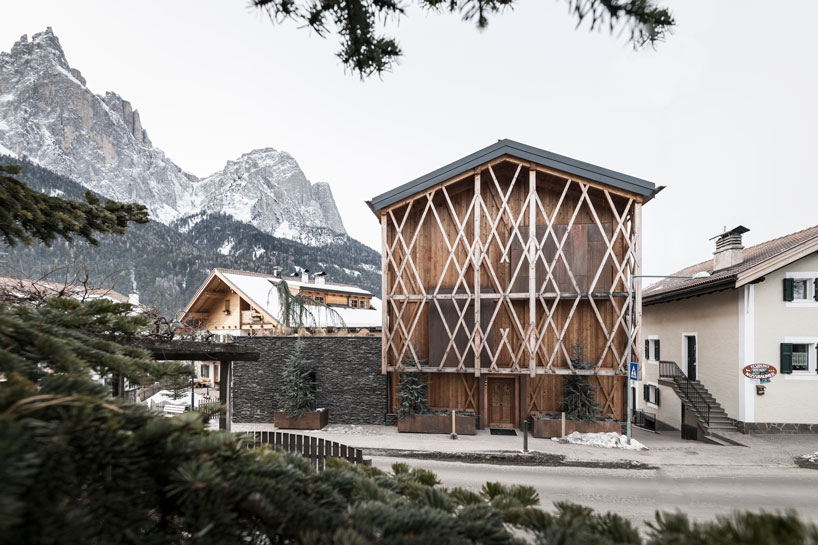 all images by alex filz
the messner house by noa* (network of architecture) is characterized by the dichotomy of typological tradition and spatial innovation. the exterior reflects the architectural language of the alpine context, immersing the house in the topography, while the interior expresses the impulsive vision of permeable spaces freed from standard programmatic organization. rather than the classical model of stacked slabs and room division, the interior spaces are formalized as a cluster of 'hanging boxes,' situated at irregular heights and interconnected by stairs and walkways. this condition is designed to reflect the experience of walking up a mountain path towards the summit. the halls are unexpectedly programmed to accommodate open 'bathroom' zones with tubs and showers — still the water closet is enclosed. throughout the house the further one ascends, the level of privacy and intimacy is heightened. the final 'box' toward the roof holds a sauna which opens out toward the surrounding mountains.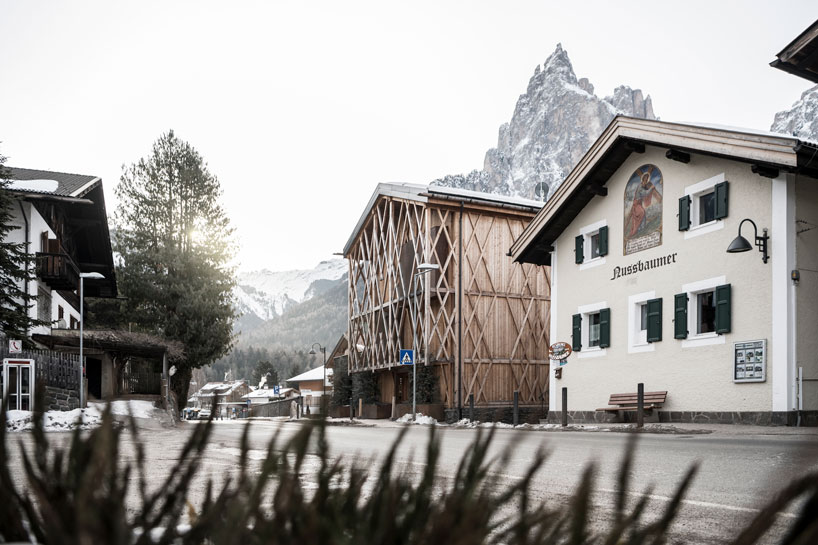 drawing from its context, the noa messner house expresses its larch wood structure which supports the typical gable roof. the exterior wooden trellis filters direct sunlight while two boxes, one in bronze and one a glass structure 'peak out,' suggesting the internal complexity. inside, the hanging boxes housing the three bedrooms, each designed as a micro-home, are supported by a wooden beam structure. studio founder and property owner stefan rier comments: 'thinking about it, I spent a lot of my childhood playing in barns. one of my lasting and favorite memories is of when I used to climb high up in the barns and then throw myself down into the hay. maybe if I had not had that experience, I would never have come to design this house.'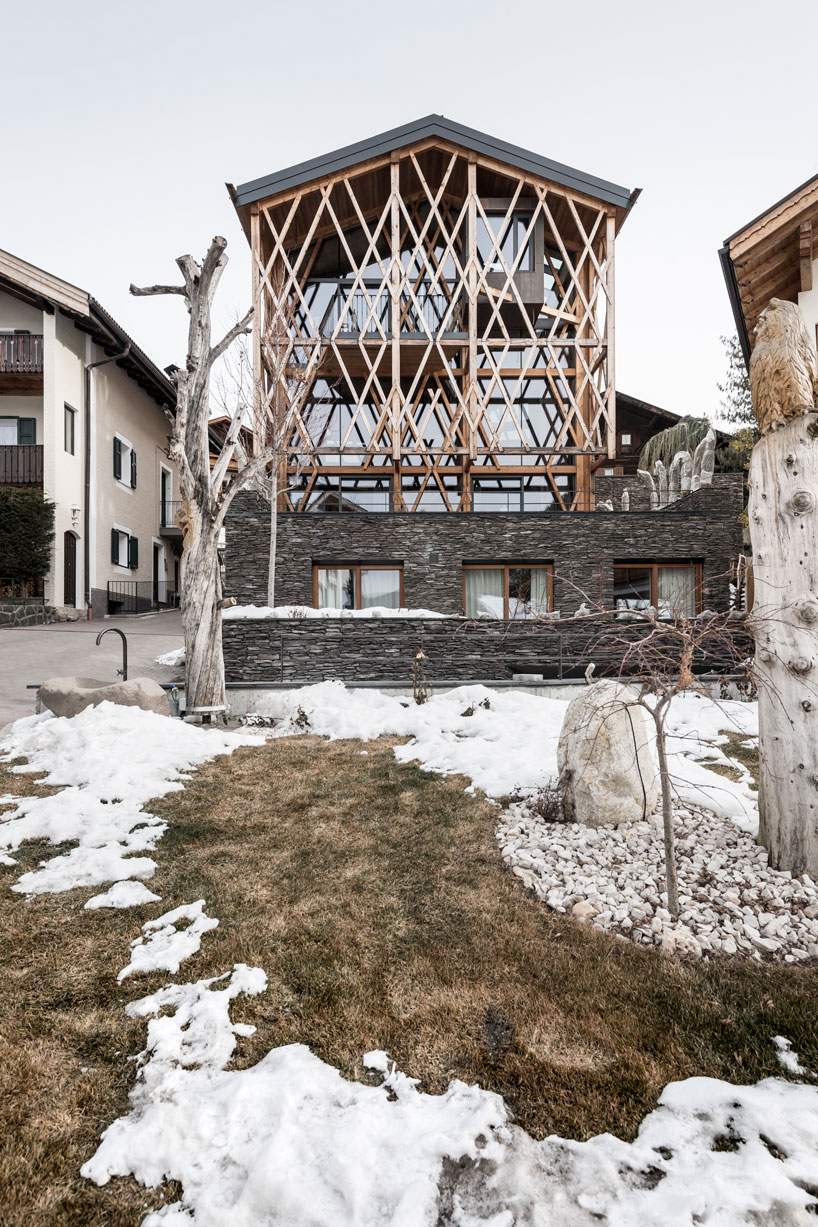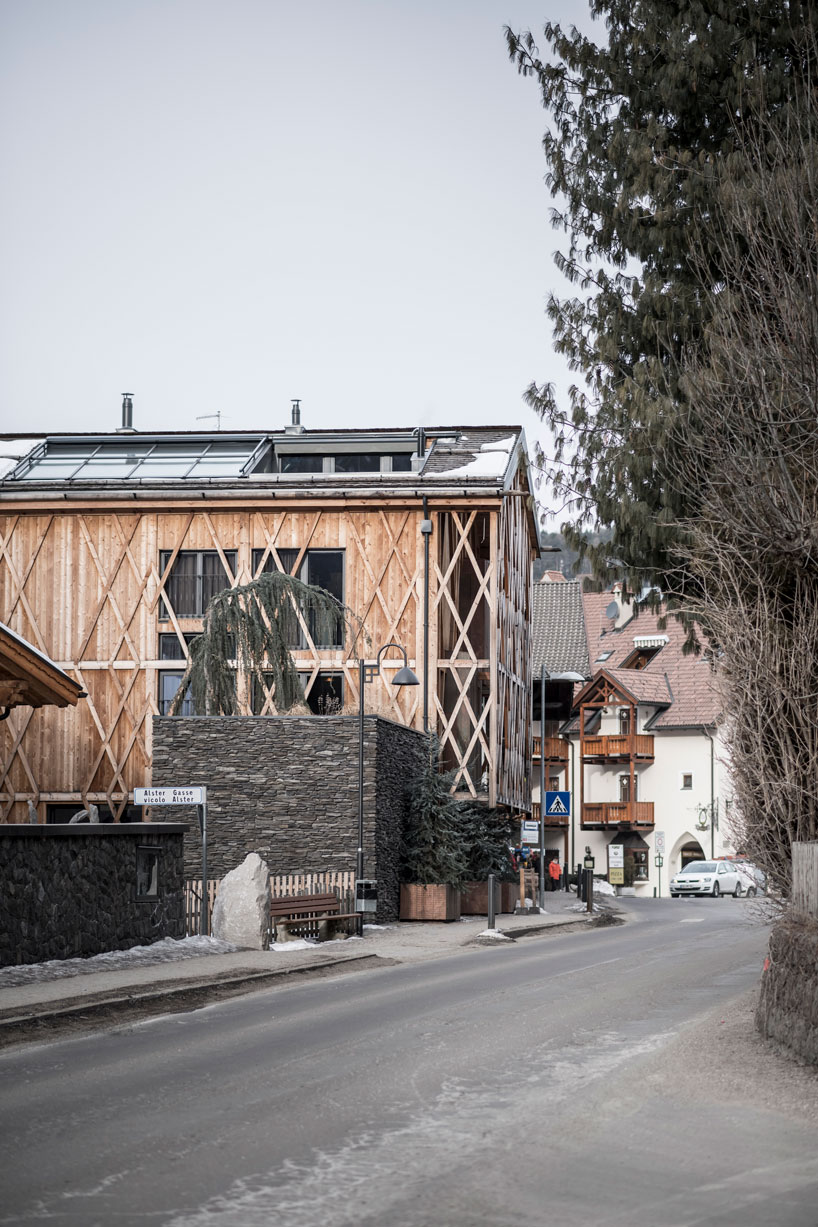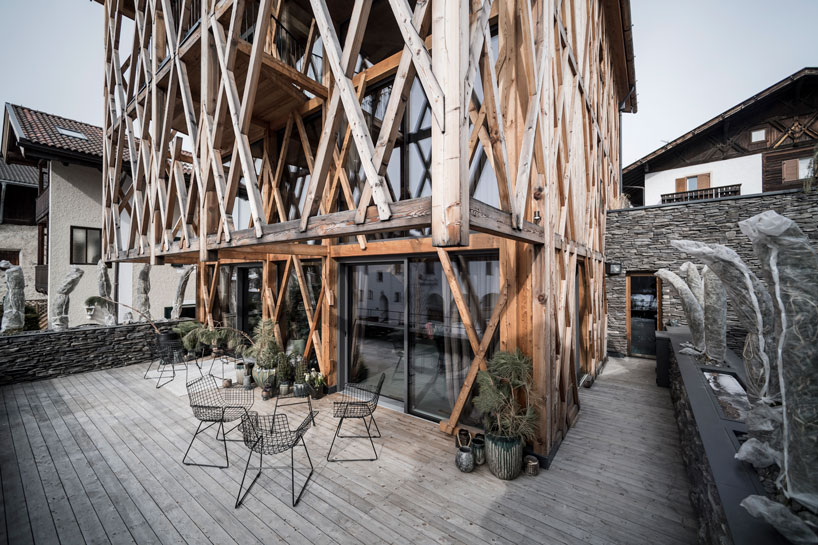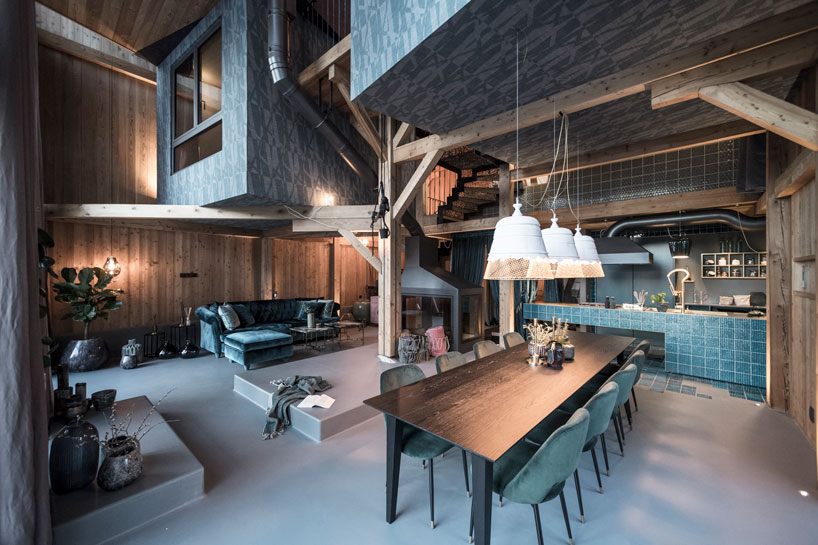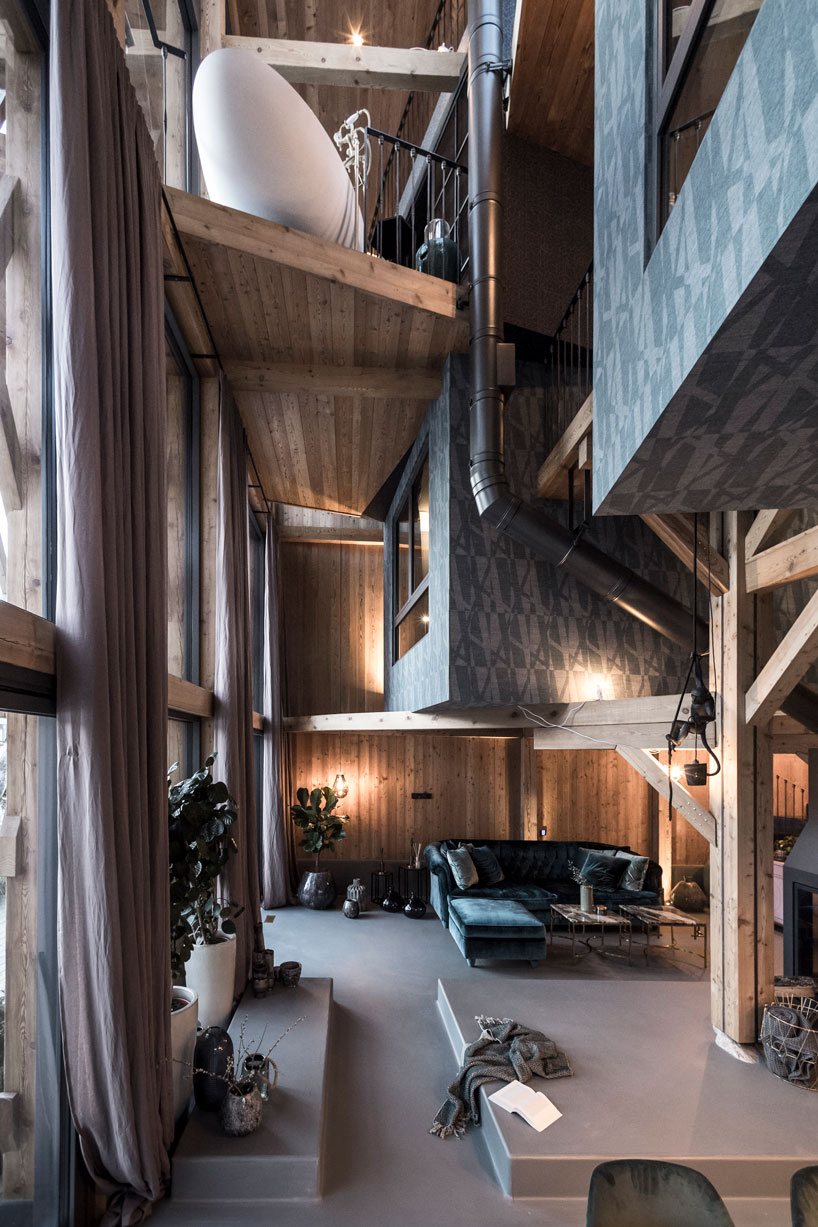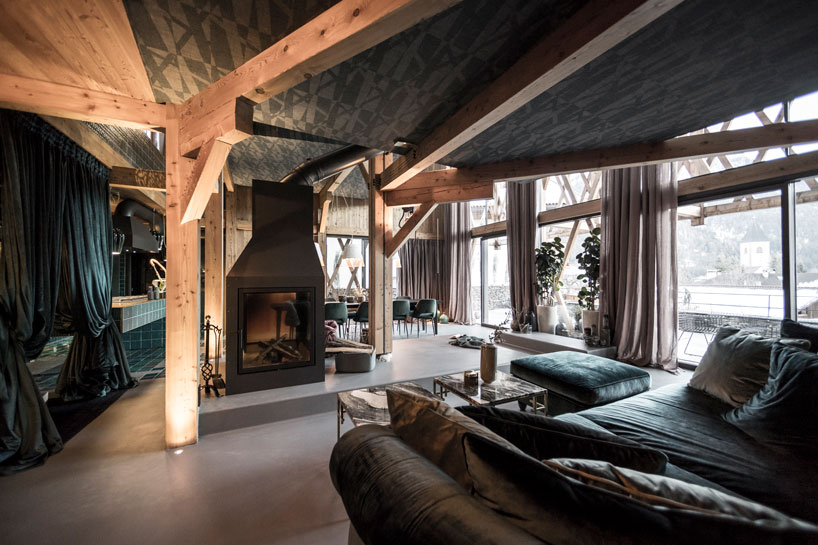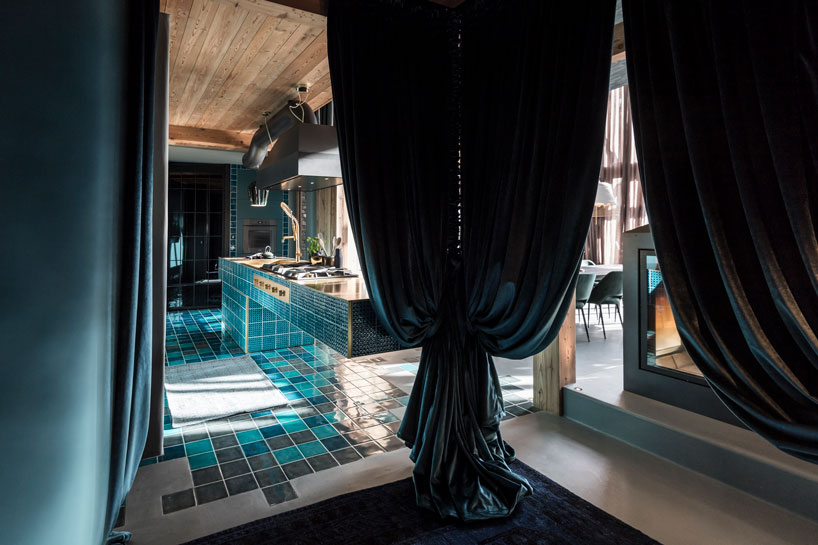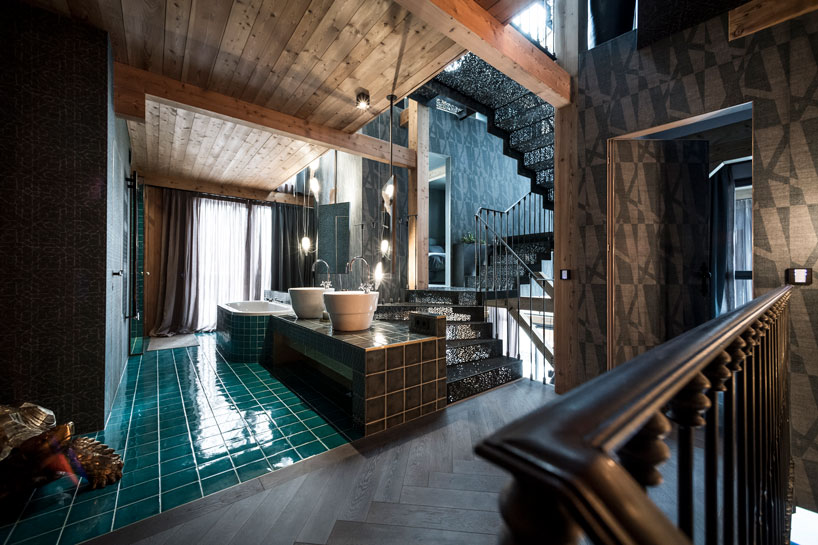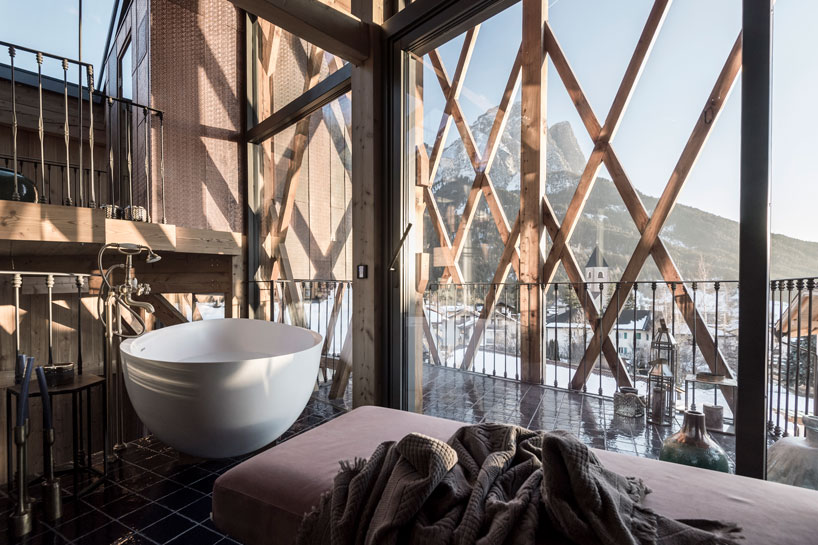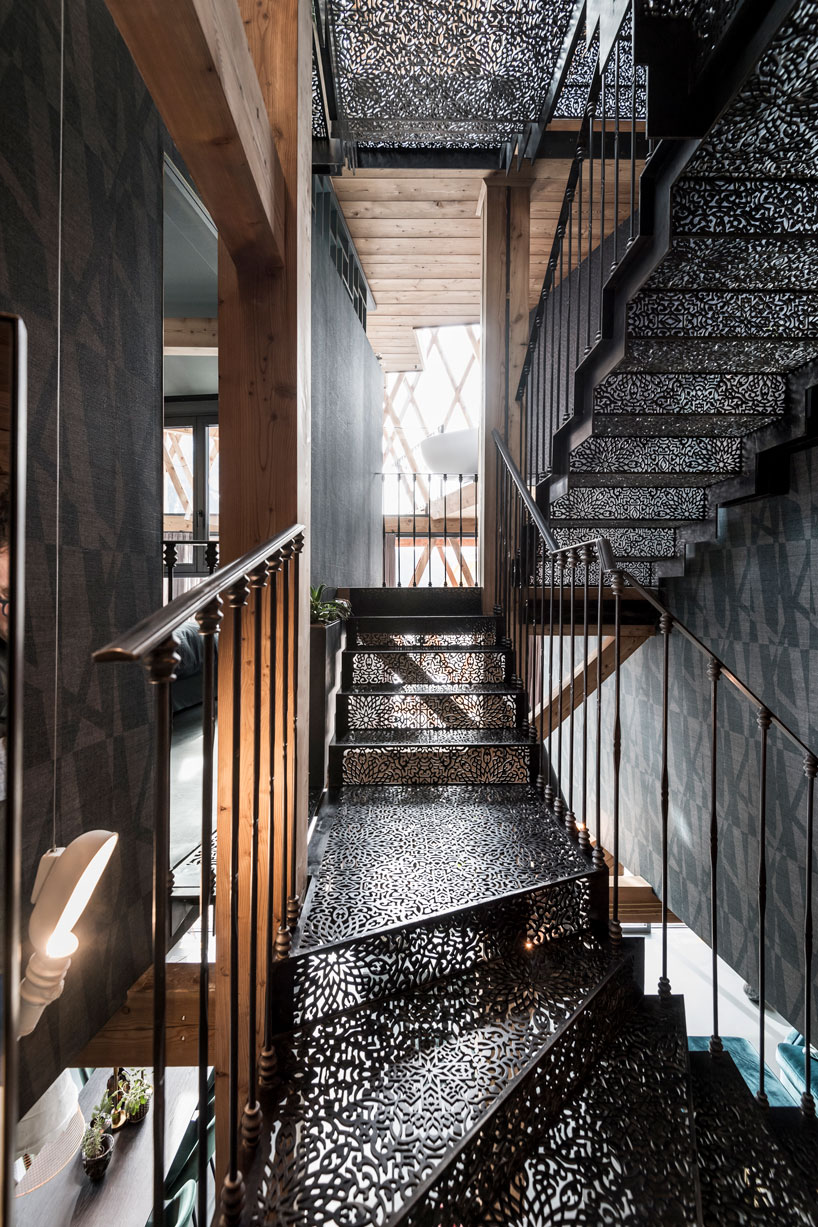 project info:
project title: messner house
architecture, interiors: noa* (network of architecture)
location: castelrotto, south tyrol, italy
program: private residence
completion: december 2017
built area: 220 square meters
photography: alex filz