the bedolla house by p+0 arquitectura is built between the mountains, on a 2660 sqm land in el jonuco, nuevo león, mexico, surrounded by large cedar and oak trees. taking full advantage of the site's a complex topography, views, and greenery, the 200 sqm residence comprises two structures of different heights, each functioning independently but connected via a linear staircase.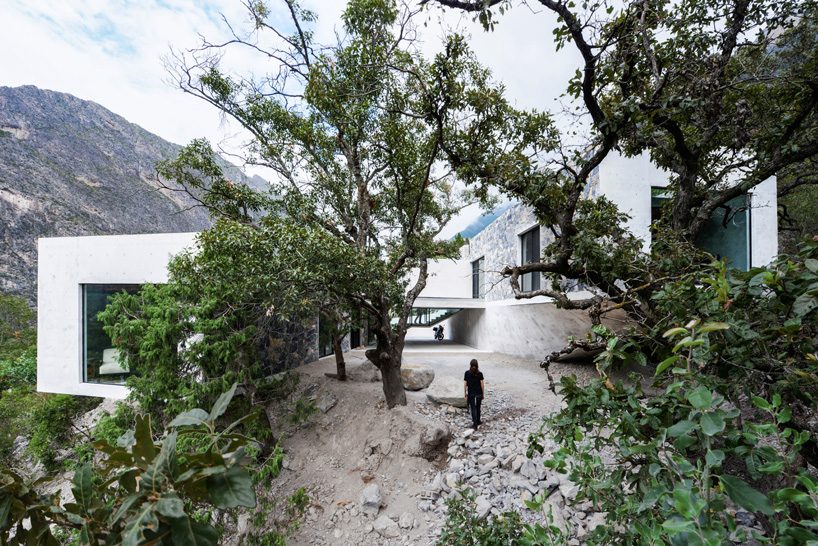 all images courtesy of p+0 arquitectura
p+0 arquitectura has built the house as a concrete structure that supports the two 'boxes' clad in stone, which provide natural ventilation and offer views towards the surrounding mountains and forest. one of the volumes encloses the residence's social areas, while the other one contains private spaces, while both are characterized by a freedom in their interior, emphasized by the wooden roof that rests on the stone, load-bearing walls.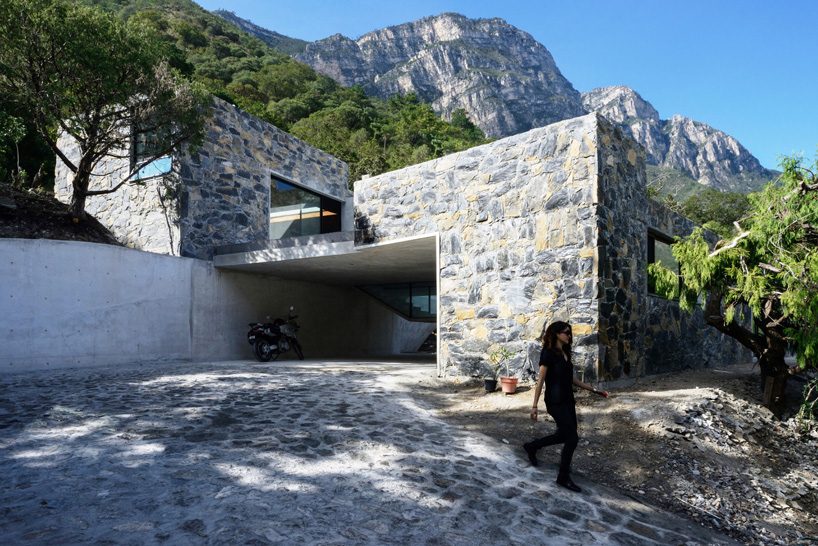 the project achieves a free distribution of functions inside each volume, where furniture defines the different spaces, while the generous windows in walls and ceilings dilute the boundaries with the exterior. by partially covering the central area, a simple slab generates space for a garage, forms a courtyard to the west, and converts the roof of the social volume into a sun terrace. the coexistence of modern building techniques with traditional construction systems achieves an intense dialogue with the environment.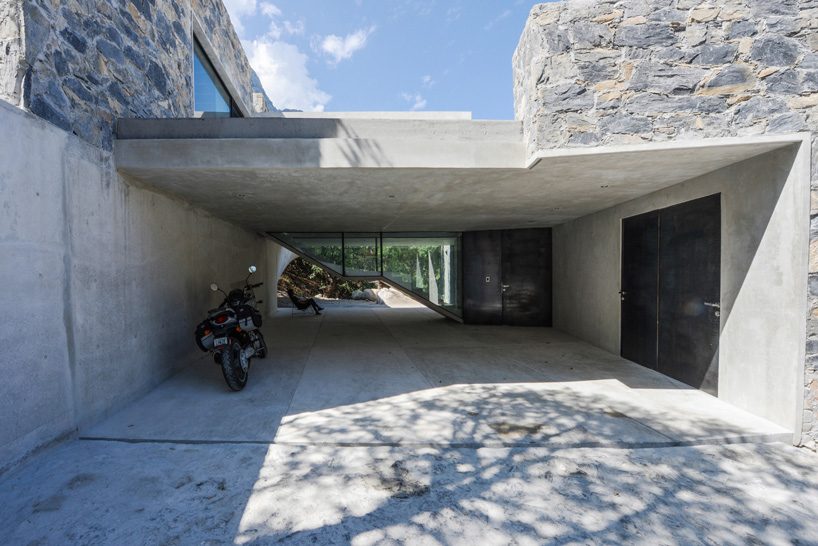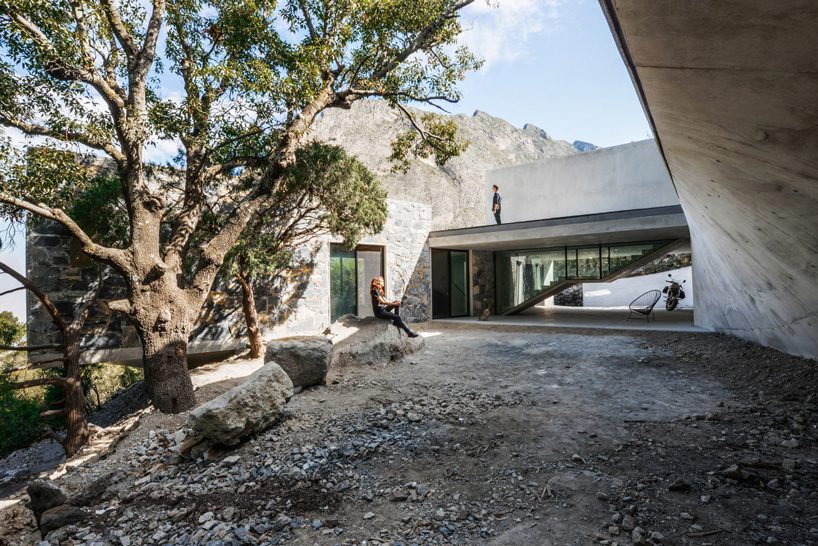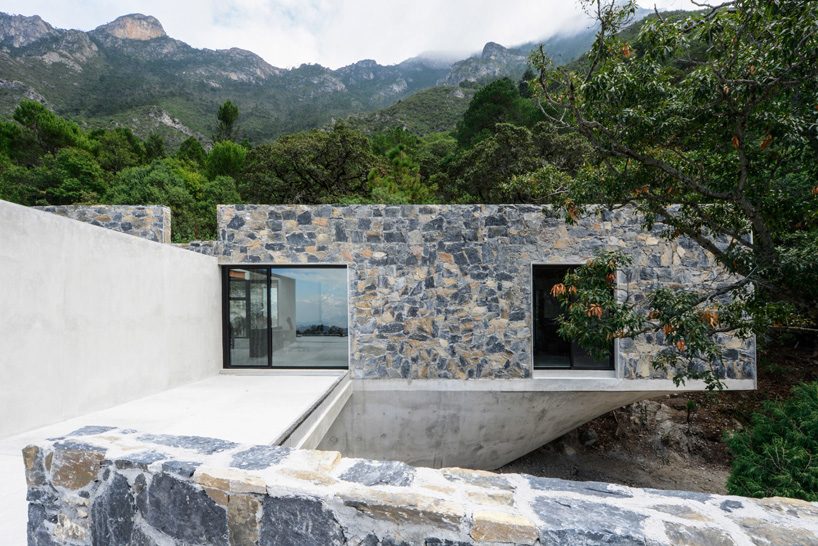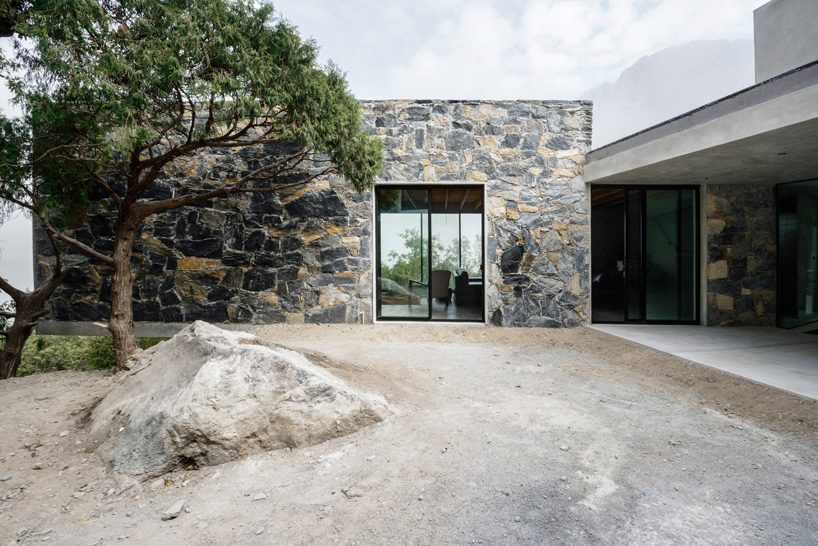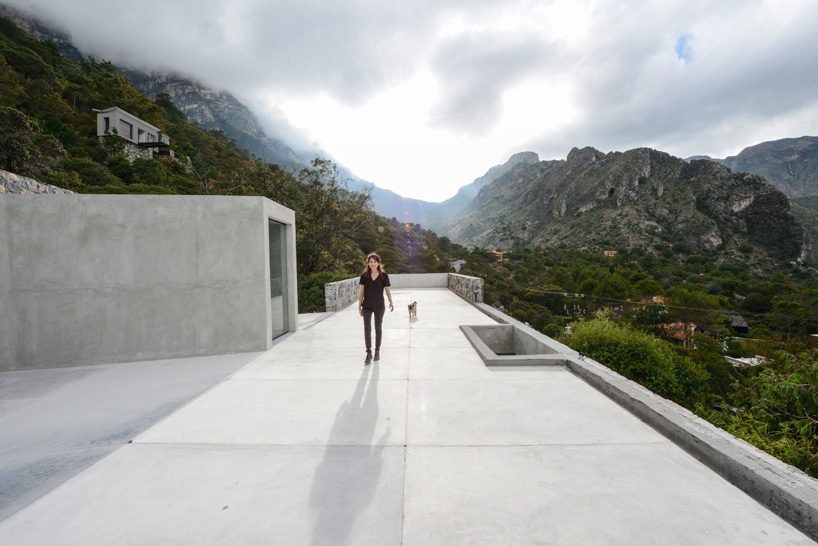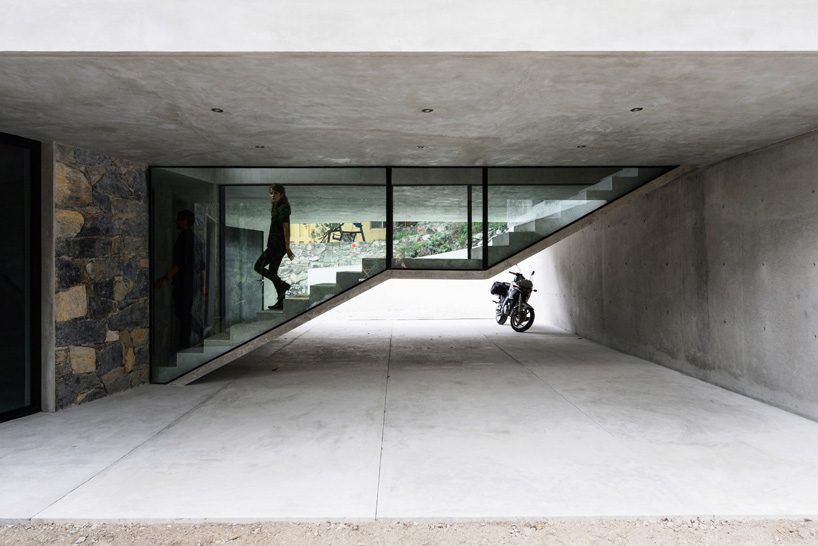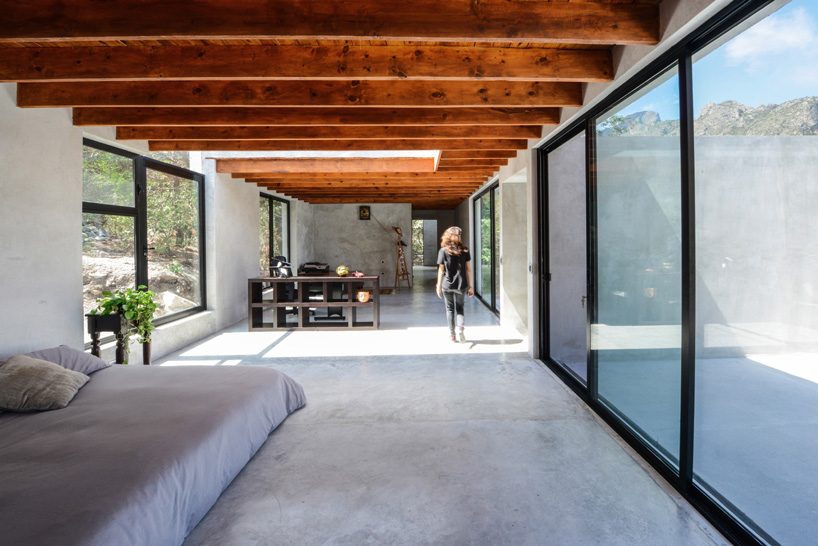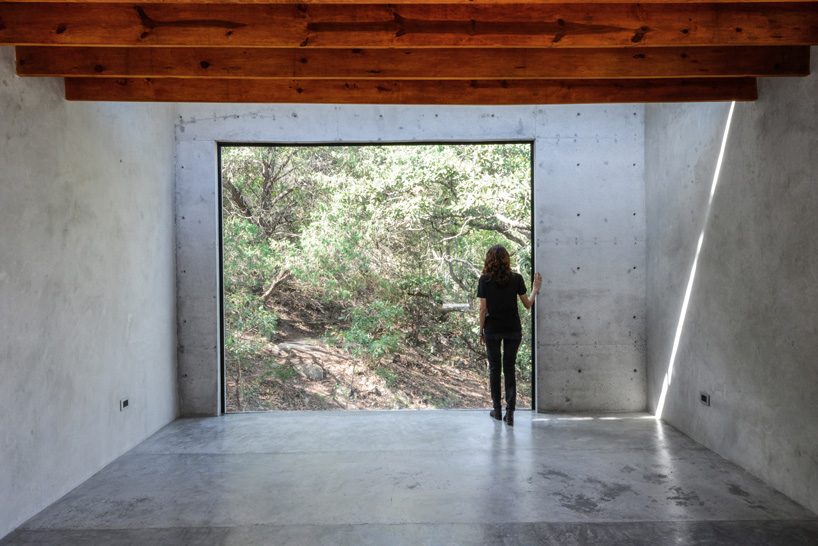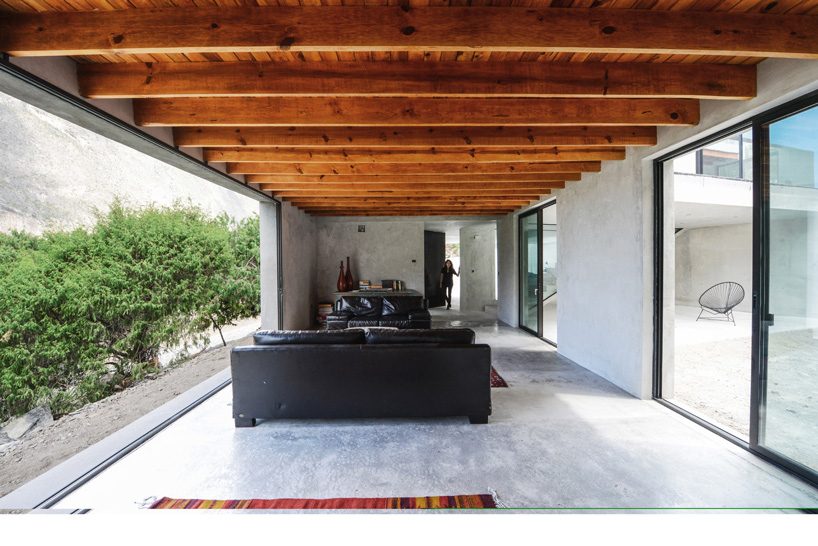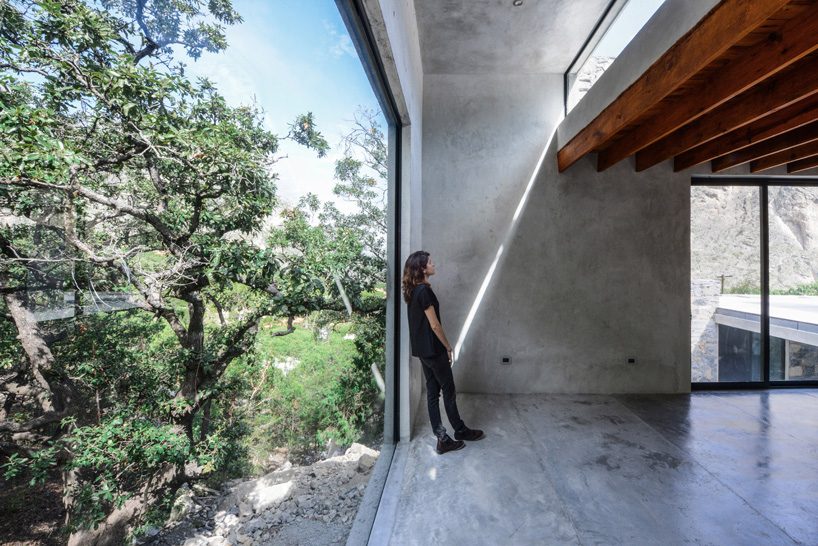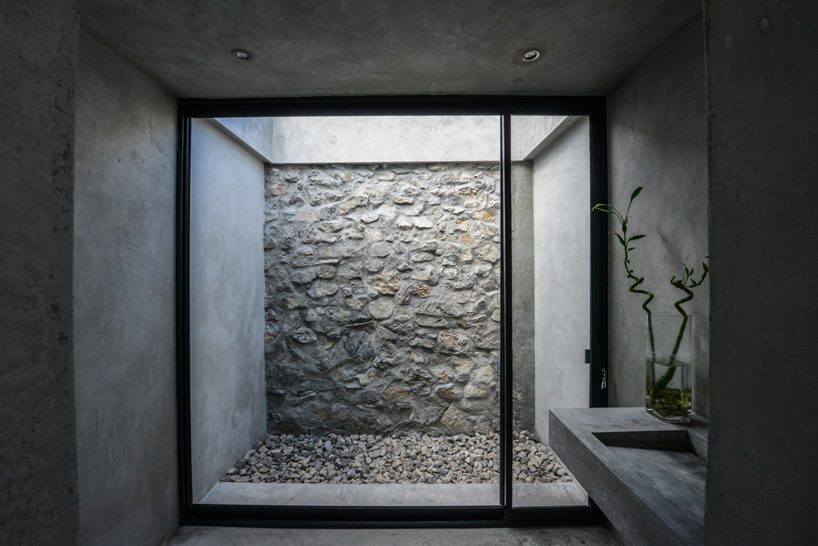 project info:
name: bedolla house
architect: p+0 arquitectura
location: el jonuco, nuevo león, mexico
built area: 245 m2
lead architect: david pedroza castañeda
collaborator: ileana luna peralta, ing. emilio gonzalez, hyaell briones
construction: p + b arquitectura y construcción, hyaell briones de la garza
construction manager: david fernandez
sofia lekka angelopoulou I designboom
jul 11, 2019