american architecture firm perkins + will has completed projects across the globe and at a wide range of scales.
the group has unveiled such projects as a technical building for a canadian university, a tropical home in são paulo, a proposed timber chicago skyscraper, and two major museums in china.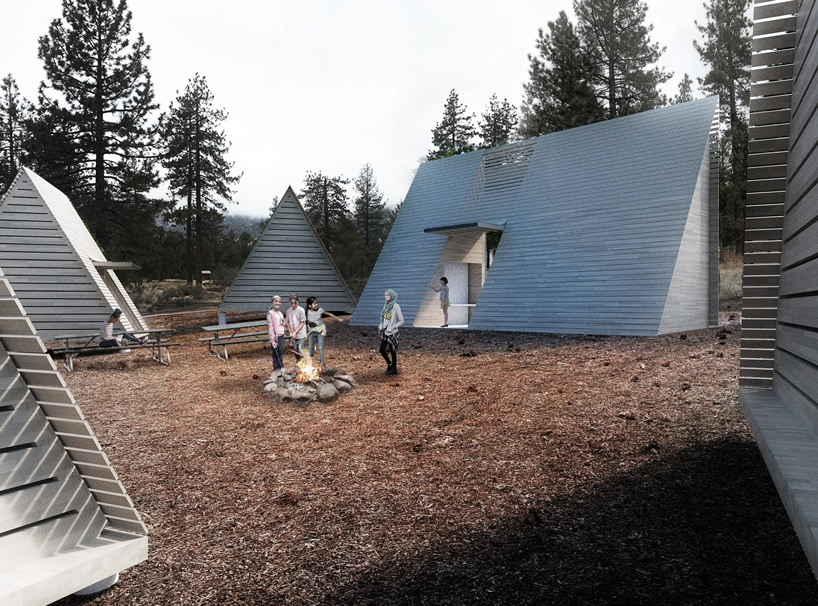 all images courtesy of perkins + will
while the project is designed to be both practical and contemporary, perkins + will demonstrates an influence from traditional california cabin design with timber A-frame construction. each cabin is comprised of just 15 panels of cross-laminated timber which provide structure, insulation, and interior finishes. the material is designed to be flat-packed for ease of transport and minimal environmental impact. each structure covers 230 square feet and can by assembled on-site at a rate of two per day. the dining hall will be clad in photovoltaic paneling and, along with the cabins, will be naturally ventilated.