planomatic collaborated with radermacher & schoffers architecten to complete the devogelzang school, a campus with orthogonal volumes and pops of yellow. the school project in oostakker, near ghent in belgium, is part of the school infrastructure investment program 'scholen van morgen'. the new building, which replaced existing pavilions and container classrooms, accommodates 400 children in total. consisting of seven kindergarten classes, 16 primary classes, a cafeteria and a sports hall, the building concept combines urban planning, programmatic and architectural elements.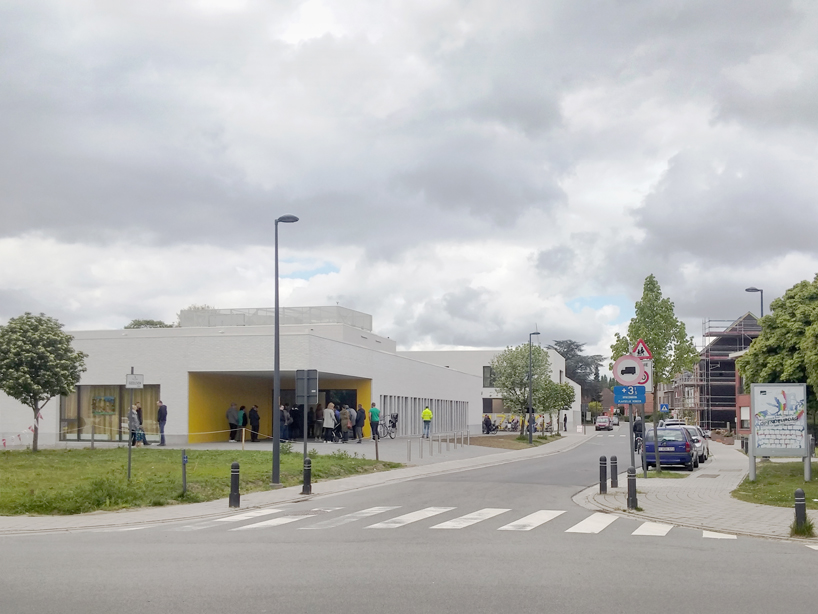 planomatic considered the surrounding streets and how the campus would engage with its neighboring lots. they located the building along the street, making the campus a safe and easy place to supervise, while leaving the possibility of future developments towards the back of the site. the building folds in two places, making way for extensions of the public domain, while defining the playgrounds on the school property. viewing lines into the interior of the site and the modest building heights contribute to its integration into its environment.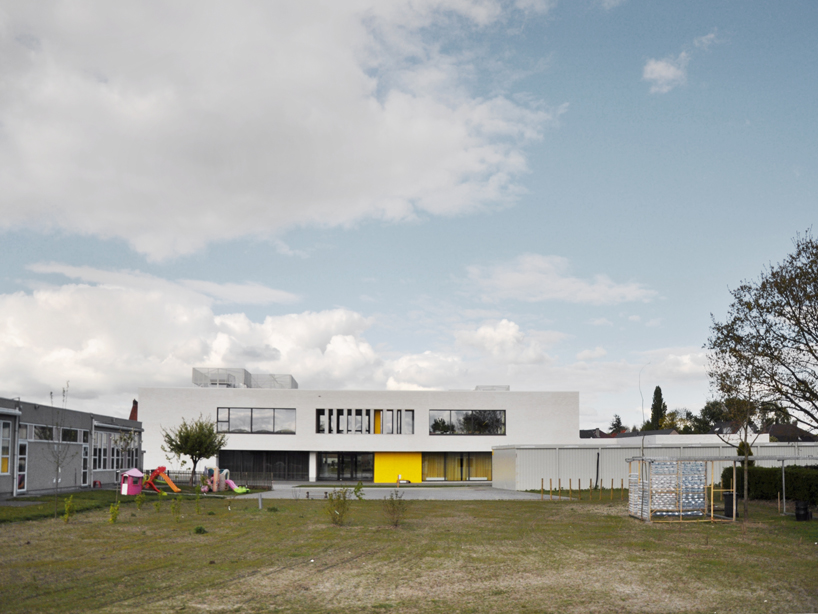 the layout of the main volumes, sitting across the site, offers most classrooms a favorable east or west exposure. the site includes a street corner, which allowed the architects to place a building oriented to both sides, facilitating the distribution of traffic on two streets. the pre-school section, located in the corner, acts as a 'showcase' towards the outside, bringing in natural light into the space. the sports hall, the cafeteria and the parking connect seamlessly with the buildings, providing an optimal spatial organization for the campus. the internal circulation spaces contribute to the creation of a pleasant learning environment, and pops of yellow orient students and guests throughout the school.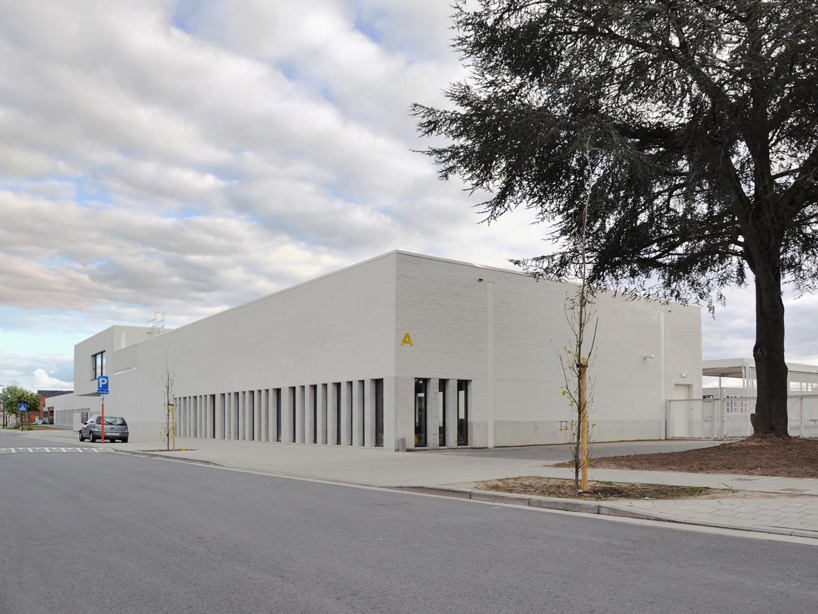 the building sits as a solid mass with rather closed facades of white-washed brick. some parts of the facades are altered by openings with a rhythmic succession of precast white concrete elements. the entrances are indicated by cut-outs in the volume and clad with bright yellow panels, signaling entry into the building. the large overhang of one of the wings of the building marks the entrance to the primary section, and the main entrance to the entire campus. this singular gesture contributes to the dynamic character of the ensemble.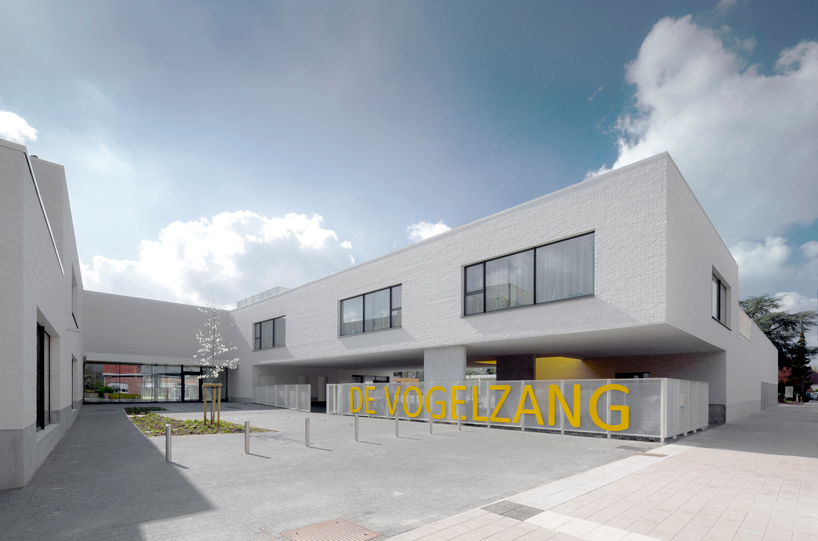 the site plan was designed in collaboration with benoit fondu landscape architects. some building masses float over the ground, letting light and circulation into the volumes, and providing open courtyard spaces within the buildings. this also enables the integration of landscape and connection to the exterior and the extending city. the school's location paired with the formal organization provides an ideal learning environment.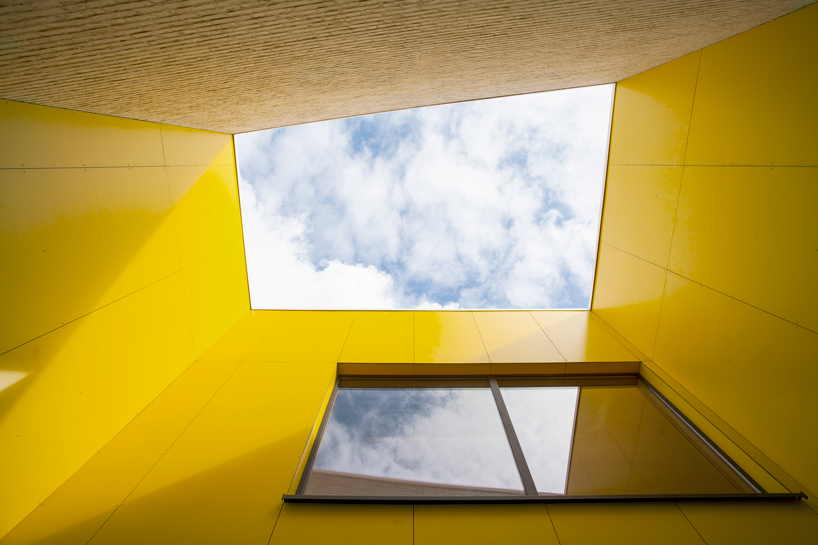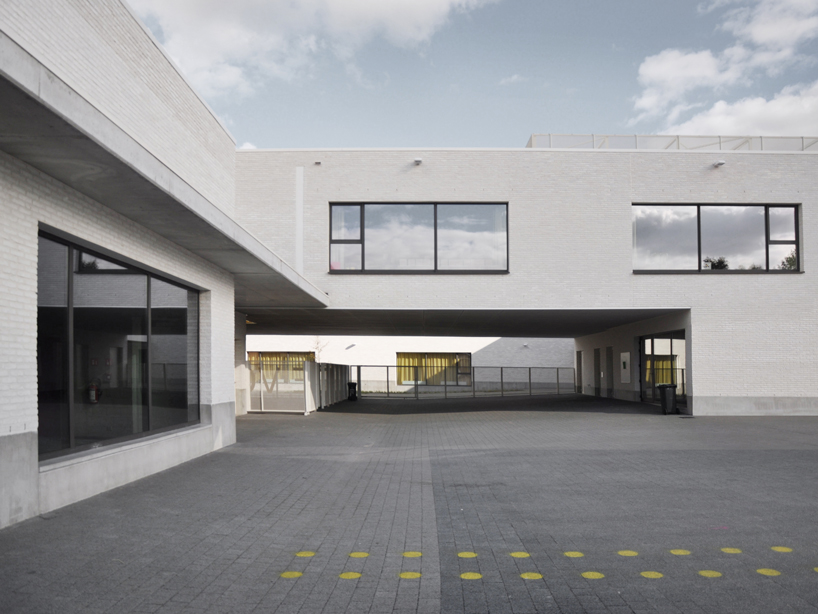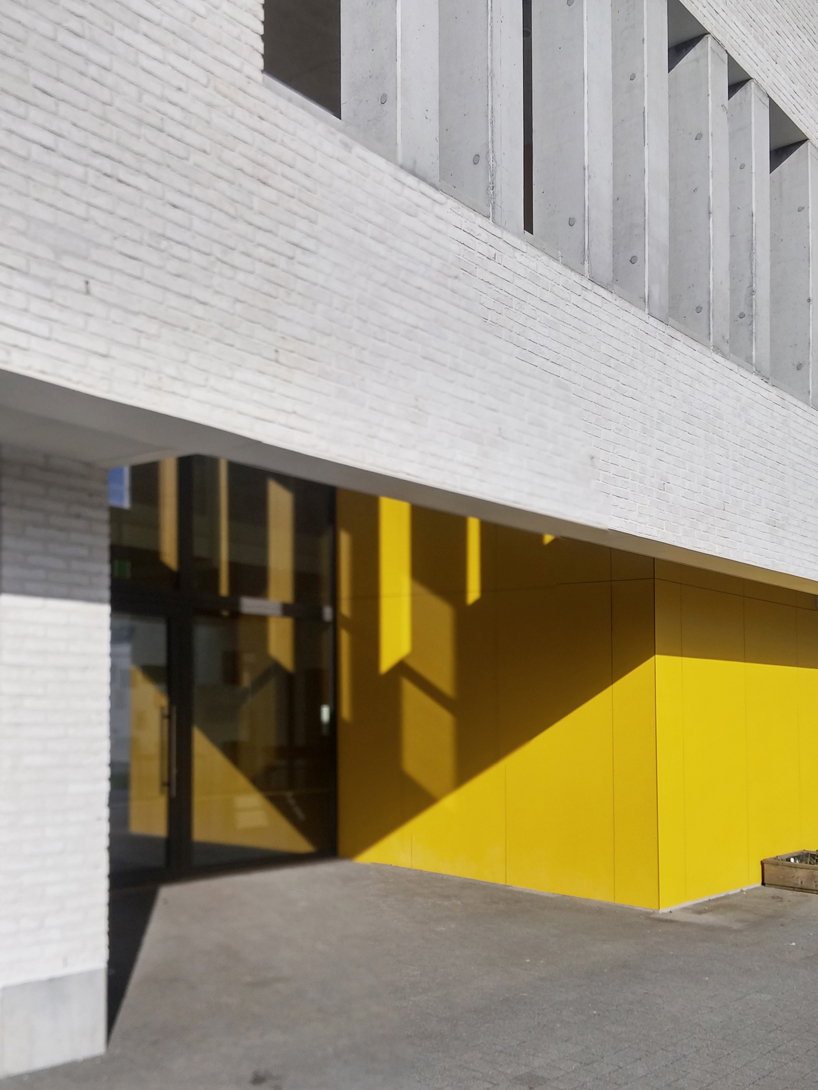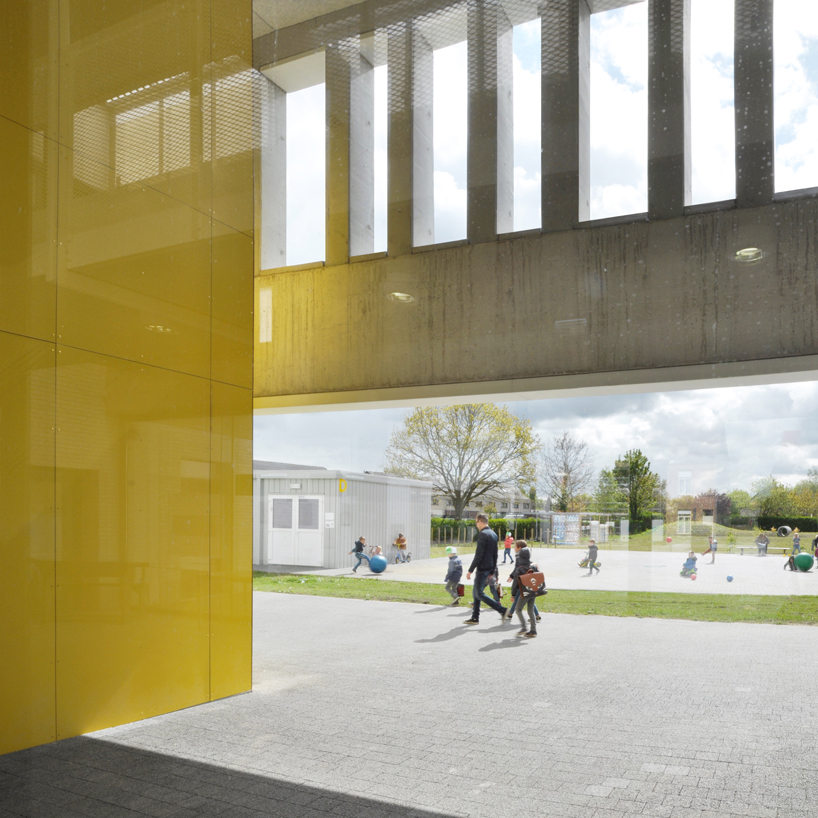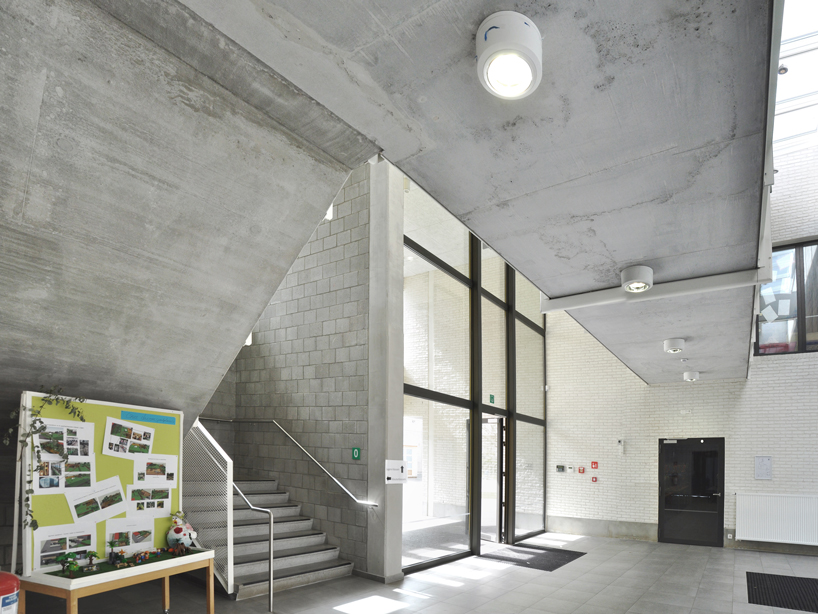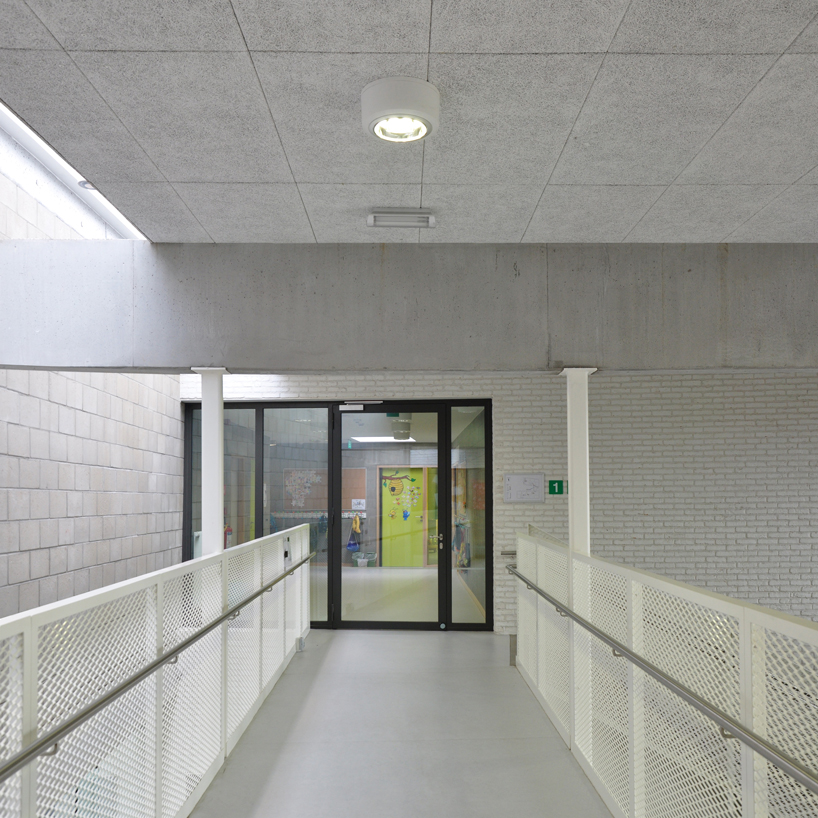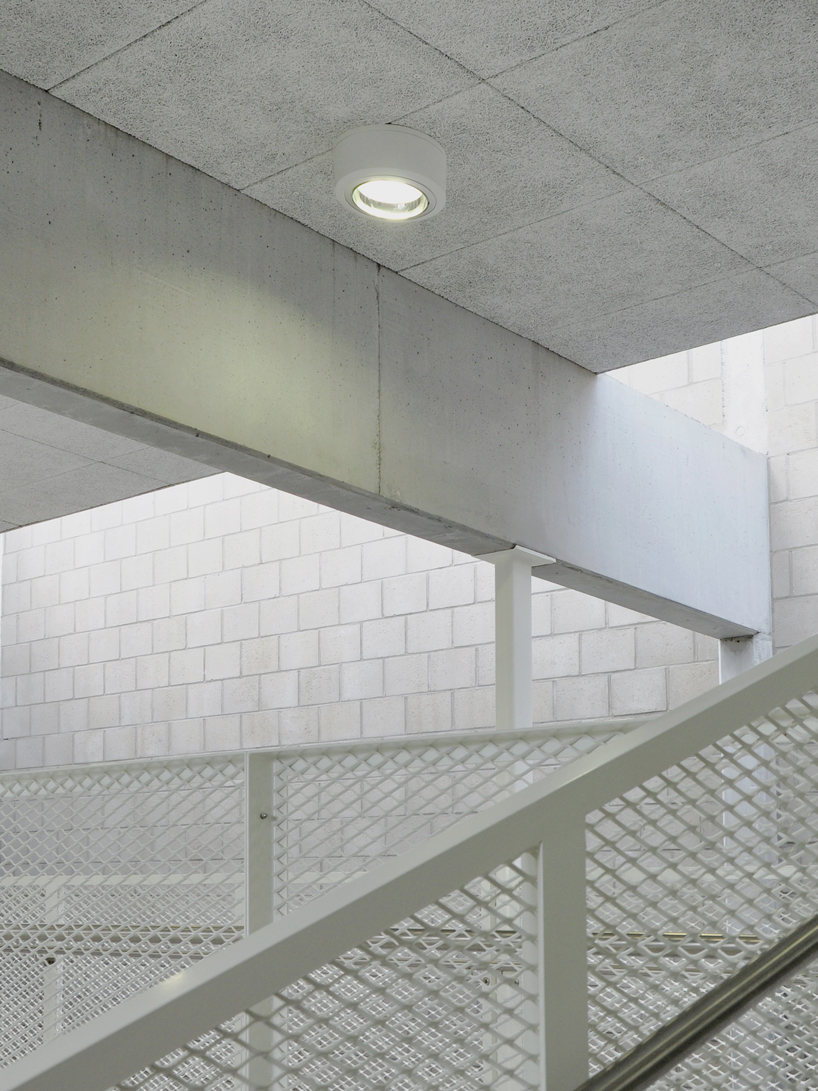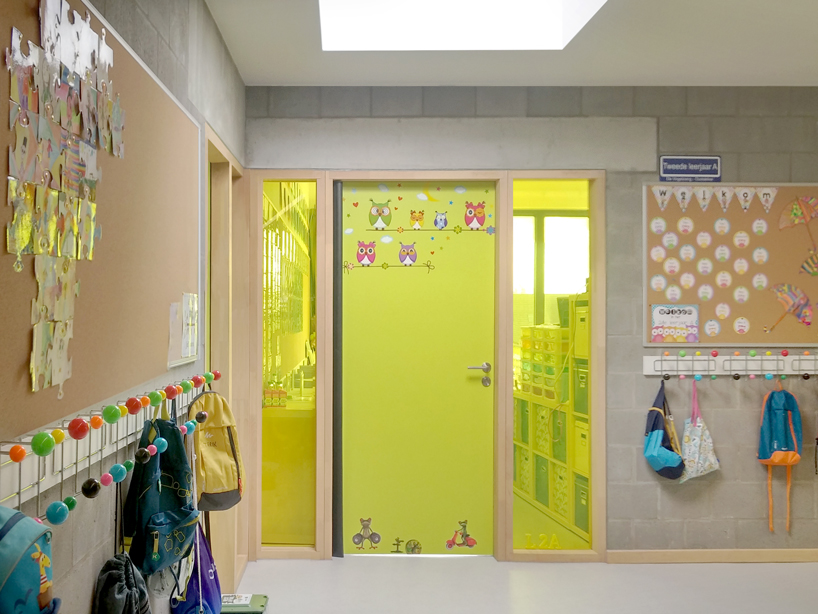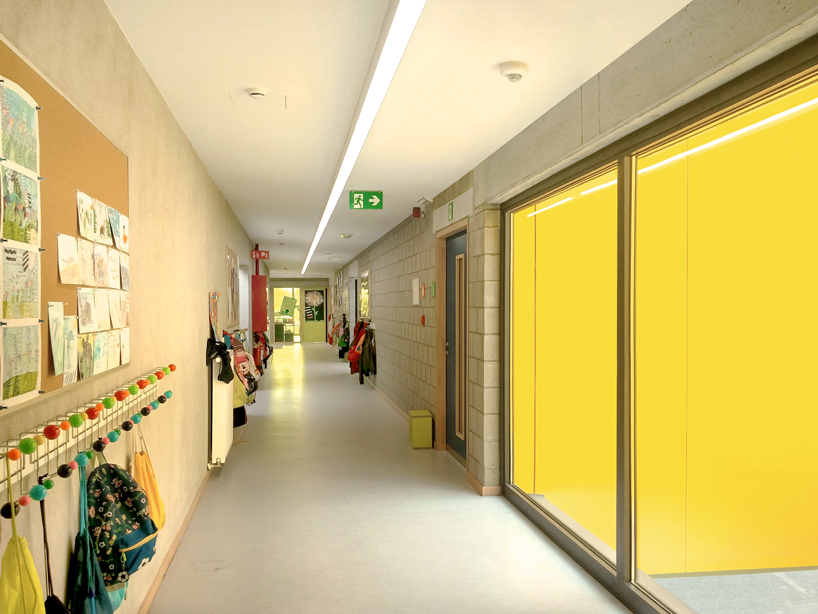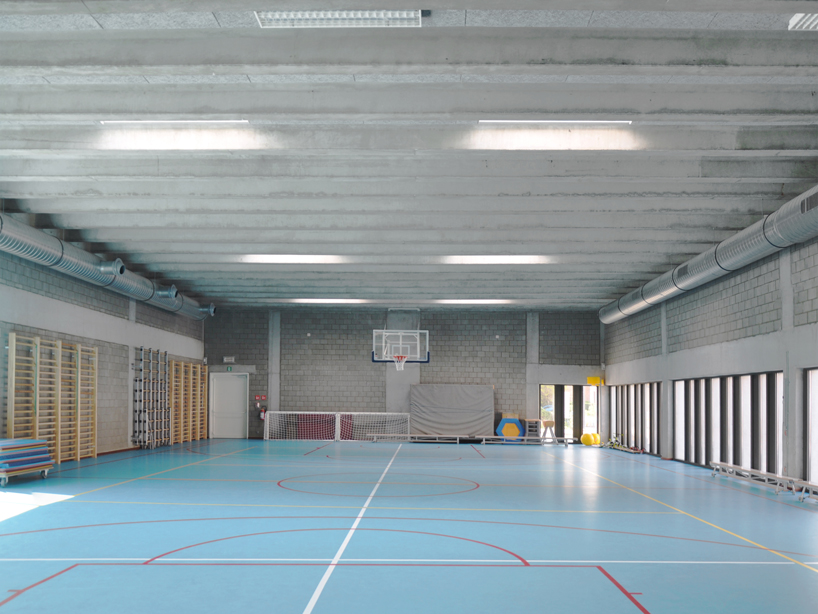 project info:
project name: de vogelzang school
architects: planomatic + radermacher & schoffers architecten
location: oostakker, belgium
date: 2012-2018
client: scholen van morgen
size: 3451 sqm
cristina gomez I designboom
aug 11, 2019