located between the rugged sand dunes of victoria, the st. andrews beach house by australian prefab housing company prebuilt reflects the wild mornington peninsula coast line in its form. designed and supervised by pleysier perkins architects, the house features oversized glazing running the entire length of the kitchen, dining and living area that presents an intertwining of the interior and exterior spaces.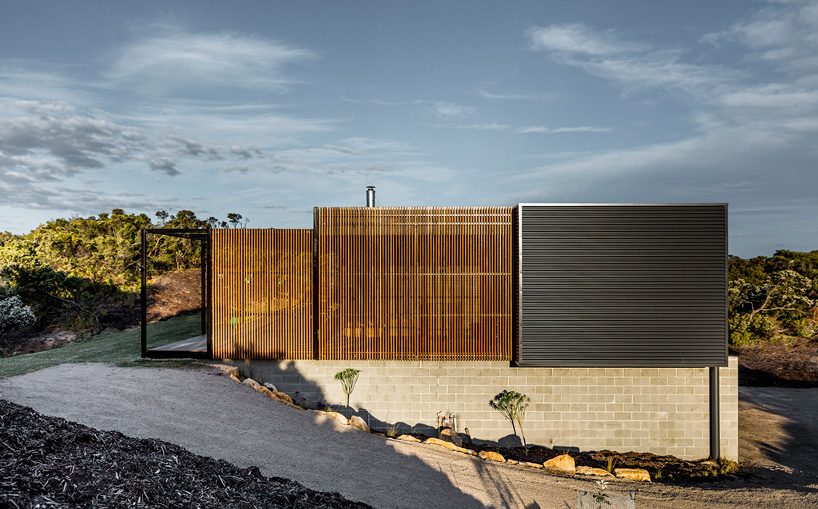 all images courtesy of prebuilt
pleysier perkins architects, who supervises the design of all prebuilt houses, has fitted the st. andrews beach residence with bespoke interiors and a minimalist aesthetic. bunkered within the landscape, the house aims to protect from prevailing southerly winds blowing across bass straight, and offers a protective cocoon to escape from the outside world.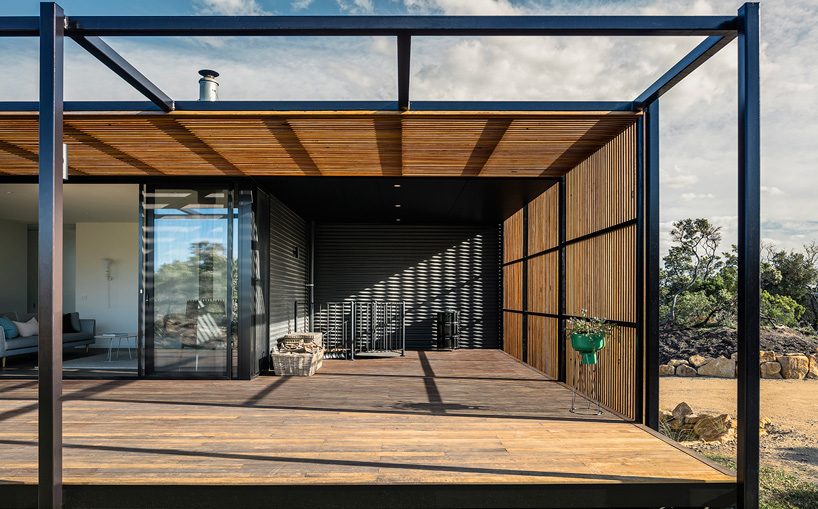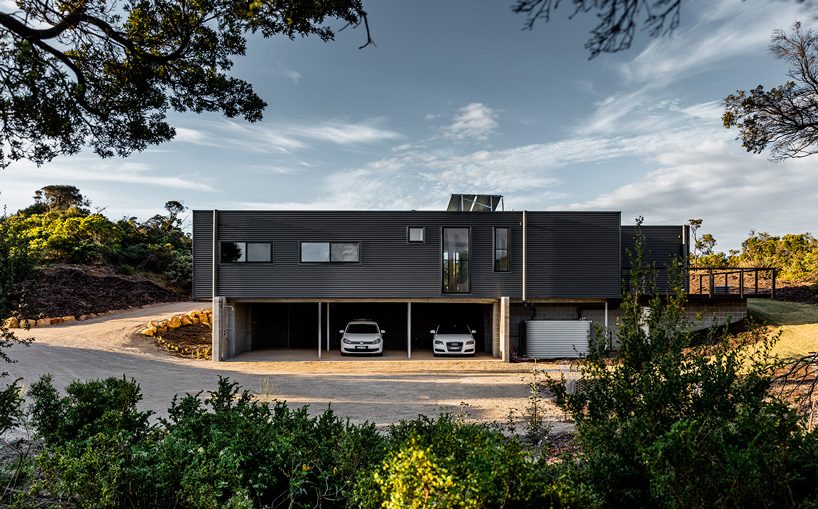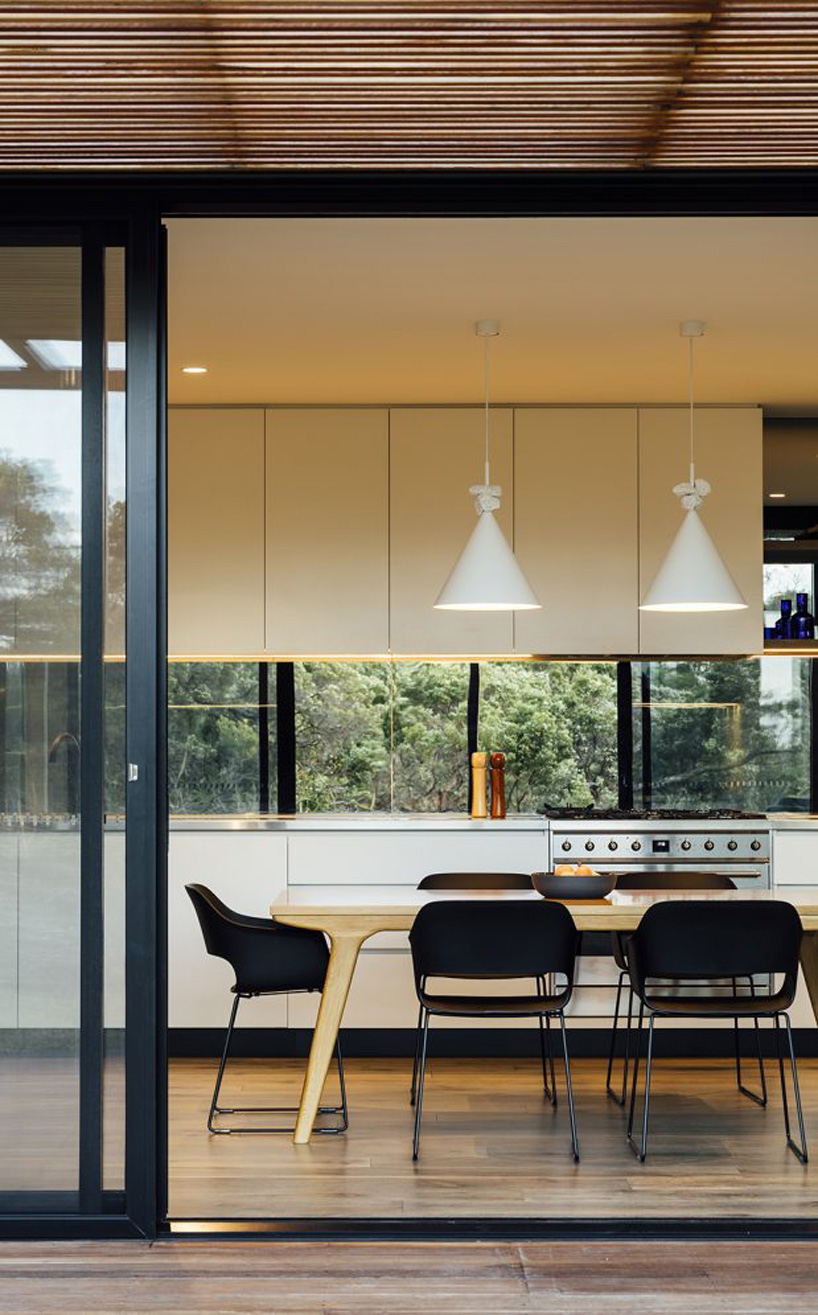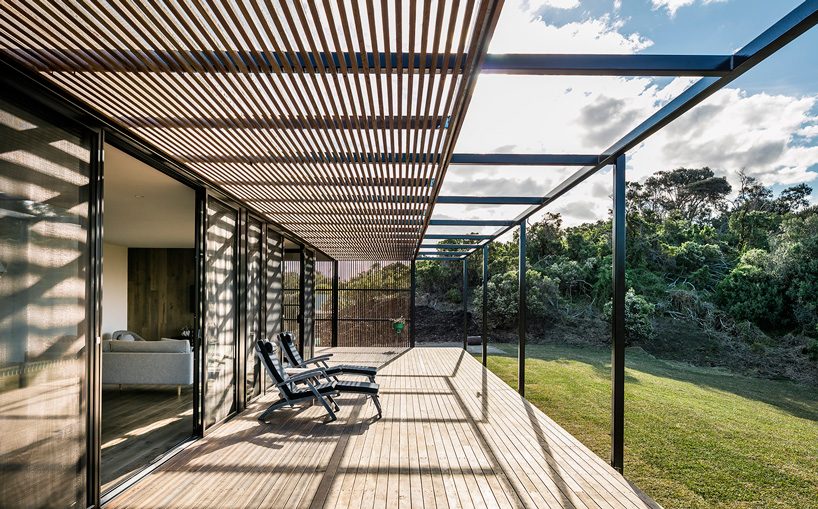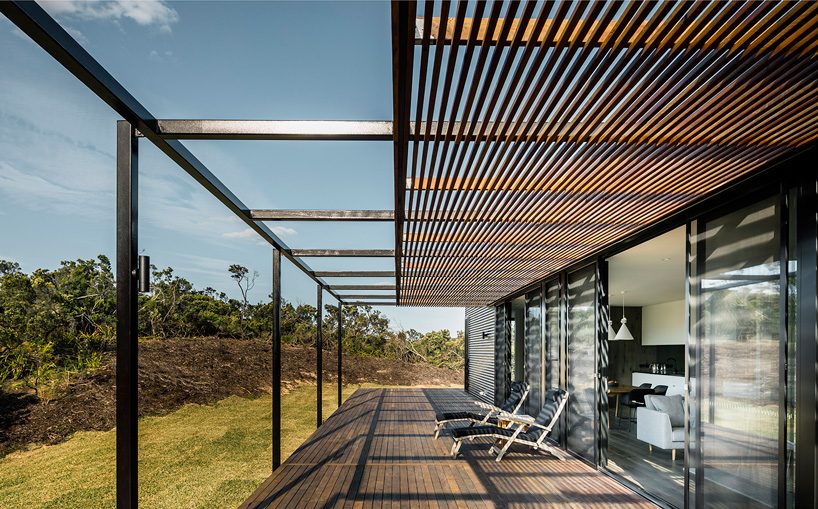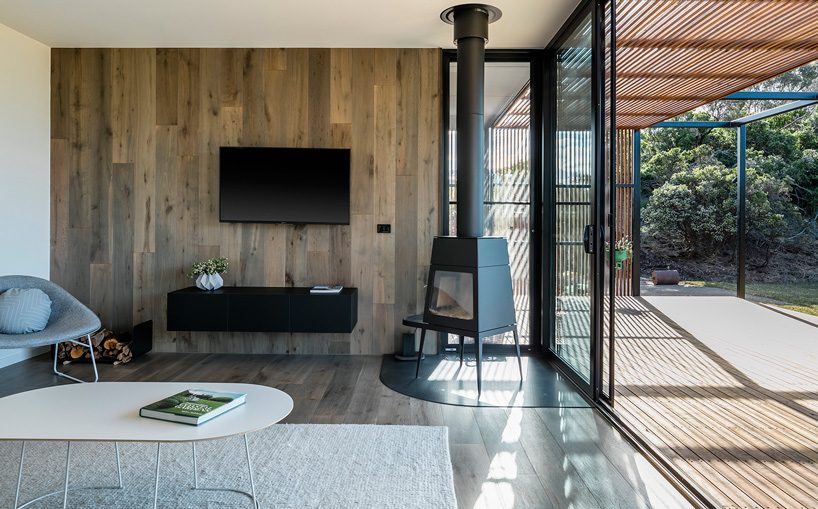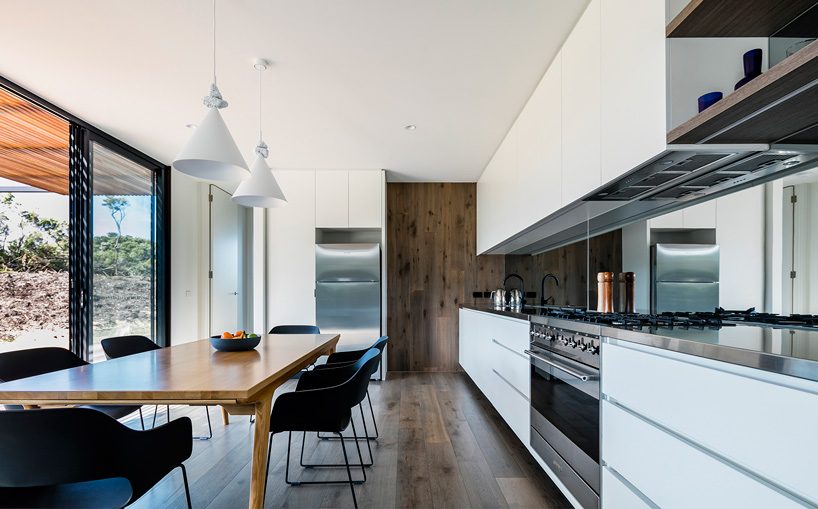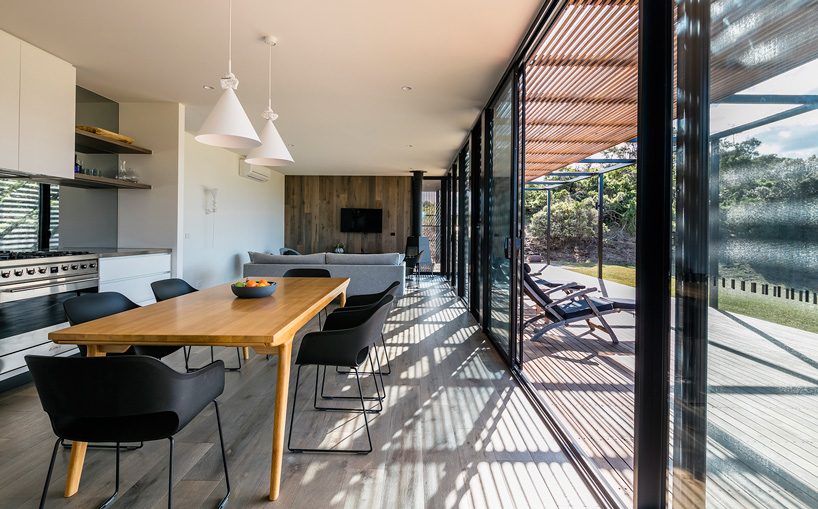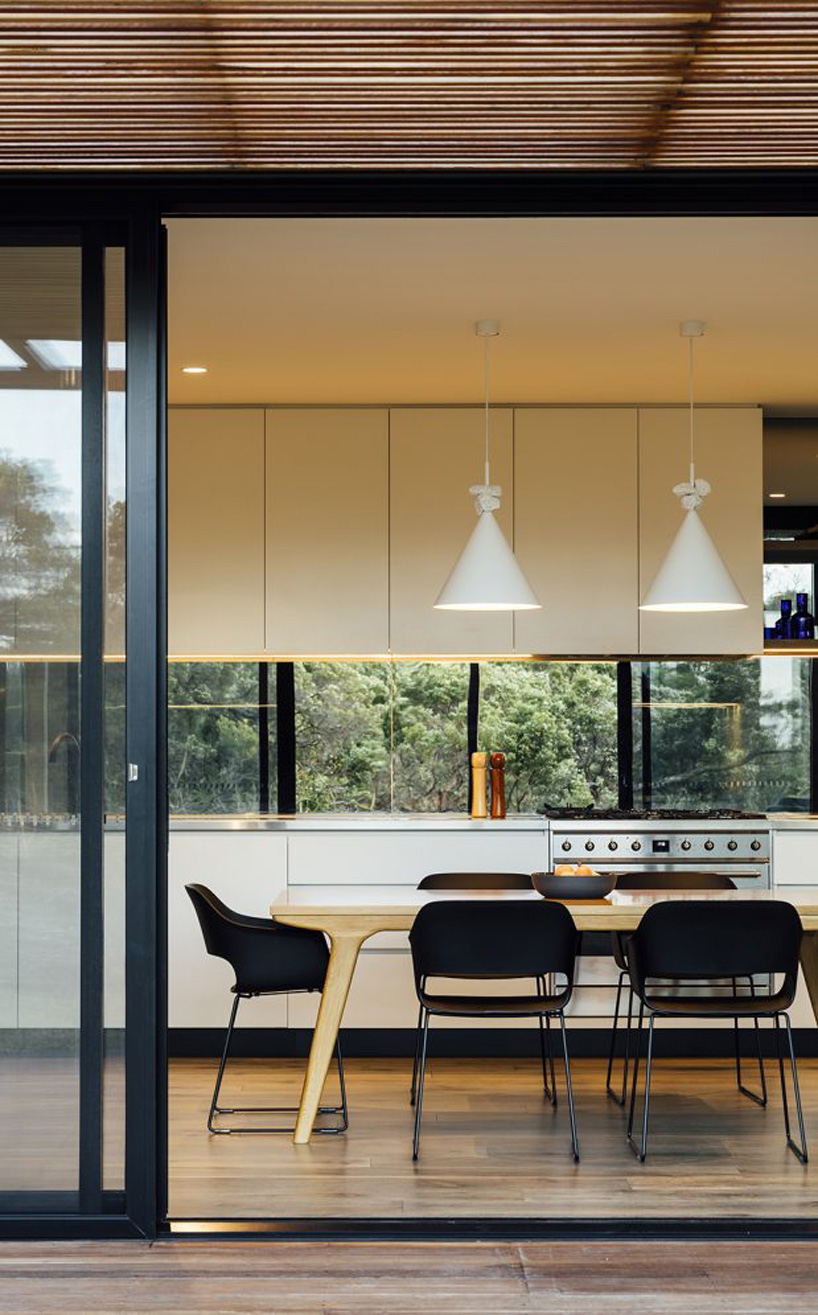 project info:
name: st. andrews beach house
architect: pleysier perkins architects
company: prebuilt
location: victoria, australia
sofia lekka angelopoulou I designboom
jan 06, 2019