set against the foothills of the himalayas, india, casa forma is a residence deconstructed in volume to reveal moments that elevate the notion of home.
providing unobstructed views through perforated volumes that layer up to form the front façade, the house designed by new dehli-based studio renesa is a land-based structure on the downward slope terrain with the south facing façade view.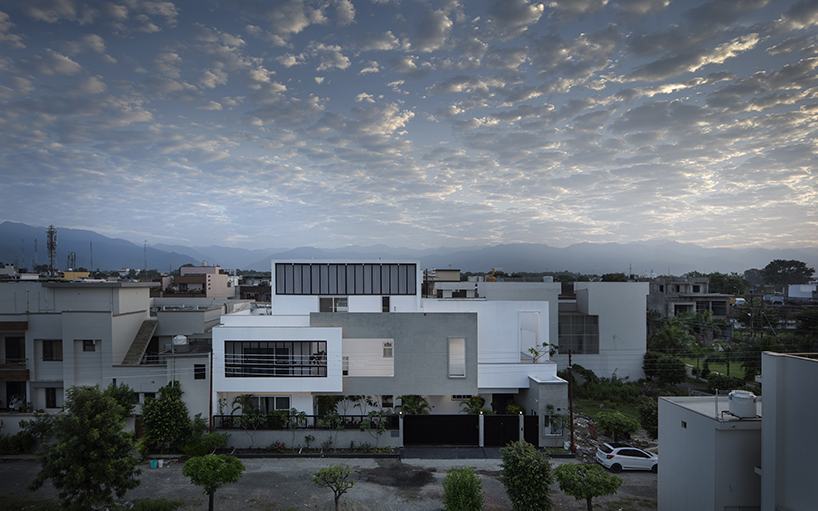 the volumetric façade play replicates the overlapping himalayan ranges in the backdrop
all photos by niveditaa gupta
casa forma derives its name from the italian word 'forma' meaning the form of the surroundings, which, in this case being the himalayan range, helped the architects replicate the layering of the existing mountain typography through its volume and extensive horizontal line play in its façade design ideology.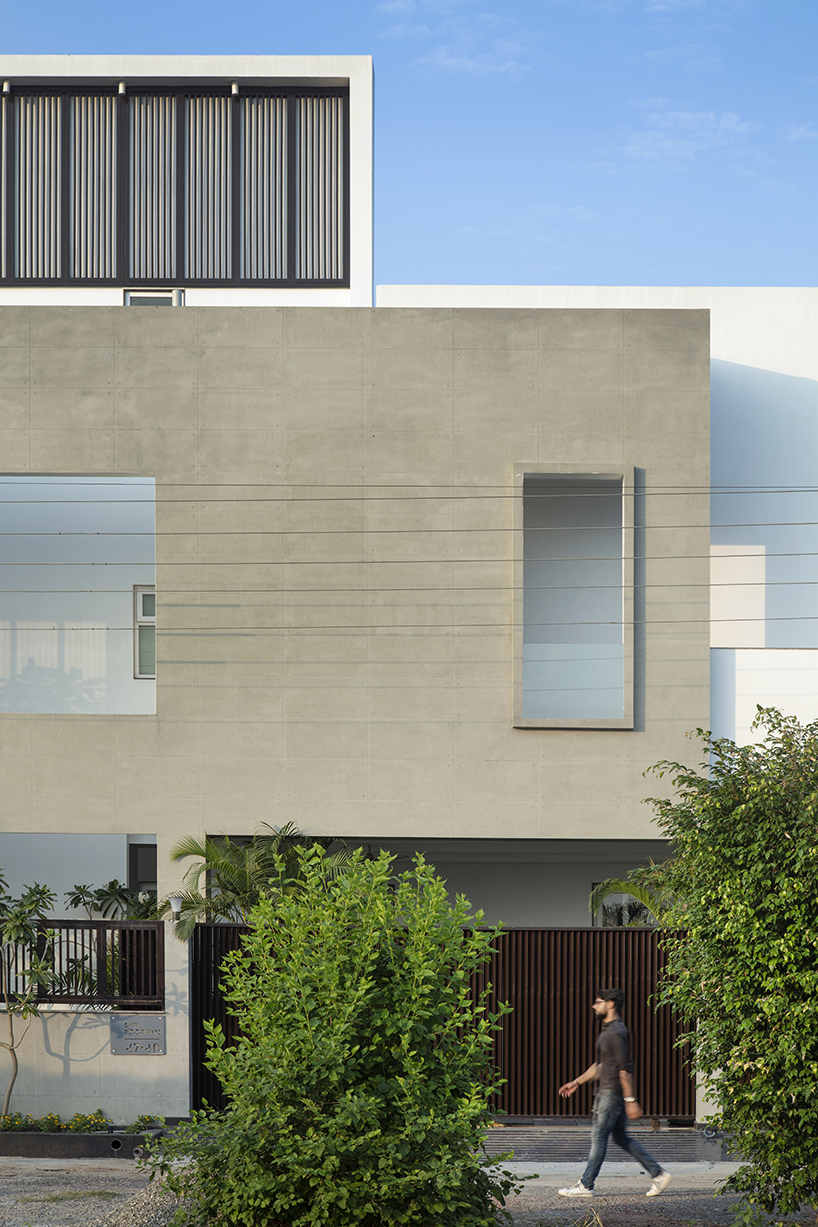 the play of overlapping scales at different levels
the floating elevational walls of renesa's house create an immediate impact through its monumentality and isolation from the main volume of the structure to provide transparency and protection as well as add to the aesthetical value of this residence. the building is a radical exercise of horizontal architectural line play against the natural vertical peak ranges set as a wallpaper to this site. the emptiness between the volumes and the slabs creates a beautiful design rhythm and improved lighting and ventilation throughout the day.
under the layout, the house has been made with two programmatic boxes — the ground being the public interface zone with a two-room suite for the owners and the top floor plate for the services, gym, tv, playrooms and another two suites located at the extremities to provide flexibility in terms of natural light and air to the rooms.
the interiors are made of low and solid wood furniture and the layout of the spaces leaves enough space for free circulation between the furniture and the panels and allows for an individualized reading of the space along with its pieces. casa forma's layered assembly provides an architectural understanding to make way for green pockets and air corridors that capitalize on the rich environment of the existing foothills. through a new typology of residential architecture, the project hopes to become an example in the understanding of growing cityscapes in the foothills.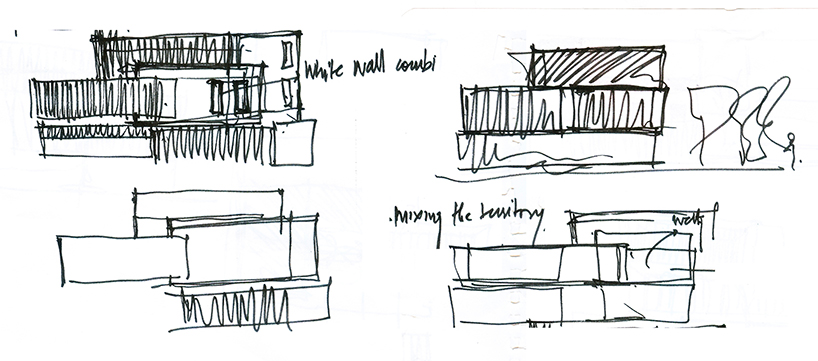 the initial sketches of the façade design development
project info:
name: casa forma
architects: renesa architecture design interiors
location: haldwani, uttarakhand , india.
photography: niveditaa gupta
design team: sanjay arora, sanchit arora, vandana arora, virender singh, jagdish bhandari, aayush misra, akarsh varma, sumit singhania