HH sheikh mohammed bin rashid al maktoum inaugurates burj jumeira, the new tower to be built in the al sufouh neighborhood of dubai. the prime minister of the UAE and ruler of dubai, anticipates the project with its surrounding 'downtown jumeira,' to serve as a continuation of dubai's vision as the city of the future distinguished by its expressive design and cohesive infrastructure. developer, HE abdulla al habbai of dubai holding, comments: 'the launch of burj jumeira in the presence of his highness sheikh mohammed bin rashid al maktoum … who has left his fingerprint on the project, is a confirmation of the critical role this development plays in dubai's vision for the future.' 
construction will begin immediately as the first phase of the development will be delivered in 2023.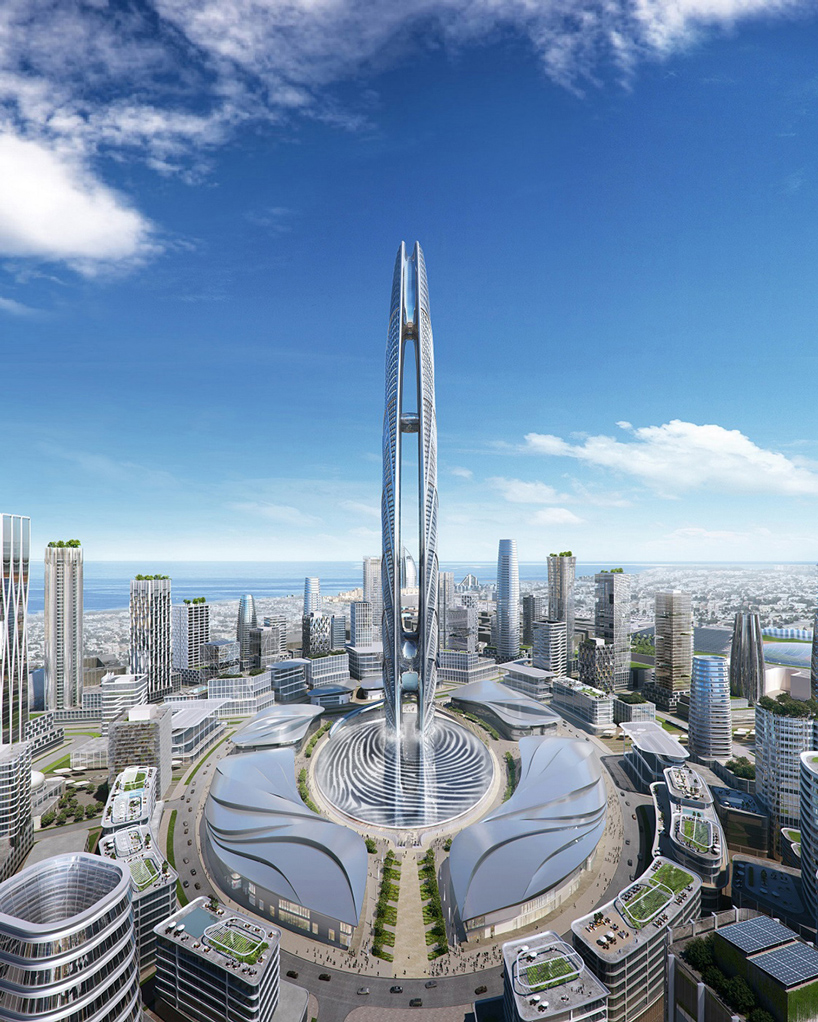 burj jumeira, developed by dubai holding, rises 550 meters and is takes its form from the harmonious ripples of the desert sand dunes and flowing oases. the tower's façade will be clad with digital displays that can be utilized for social events and celebrations, further reinforcing the tower's role at the heart of the community. the design of the tower's expressive base is designed in the outline of his highness sheikh mohammed's fingerprint. this outdoor social space is programmed to accommodate a spectrum of cultural and artistic events and will comprise numerous elements such as fountains, and a terraced outdoor amphitheater. surrounding the base of burj jumeira will be an integrated and vibrant retail component.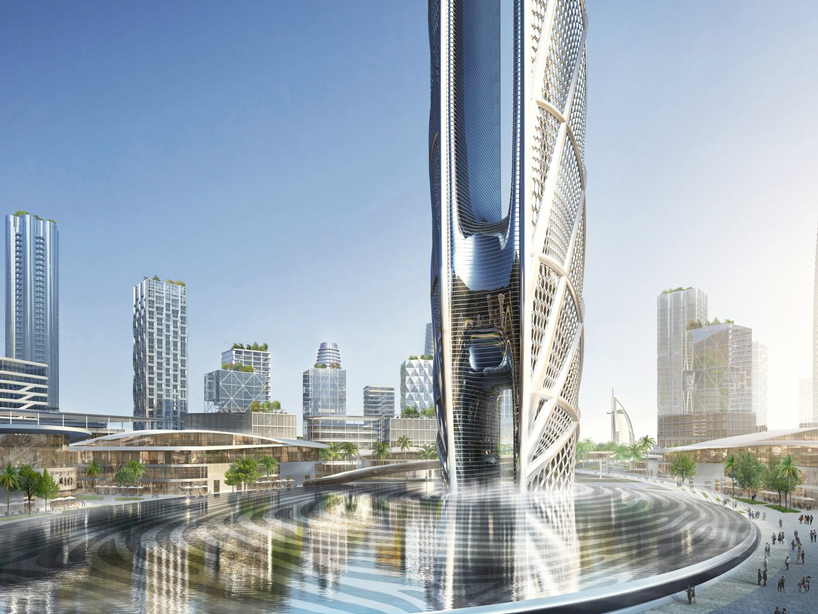 at the summit of the tower is the crown, which has the programmatic flexibility to host a variety of events. at 450 meters high, it expands according to use, with a sky-lounge and sky-restaurant which the capacity to host large scale events. burj jumeira will integrate multiple observation decks, offering visitors sweeping panoramic views over dubai. with its interactive experiences, the concept surpasses the traditional observation deck typology. the main viewing platform is accessible by elevators with integrated digital screens that carry the visitor through a virtual experience. the deck will be a destination to witness firework shows or take part in extreme sports.