sandellsandberg has built a new entrance building for eriksberg wild & nature, scandinavia's largest wildlife park and nature reserve, located in blekinge, sweden. the stockholm-based office has drawn from the area's building tradition, shaping the building like a barn, with large windows and a thatched roof, and cladding it in a unexpected façade of playful drapes.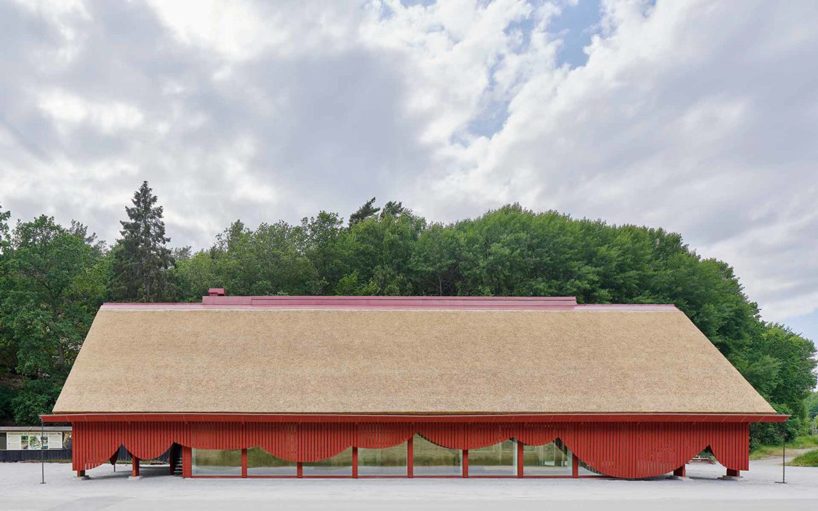 all images by åke e:son lindman
the first completed structure in a series sandellsandberg has designed for the eriksberg wildlife park, the building is developed to relate to the character of the place and carry a modern design at the same time. shaped like a barn, the structure incorporates a thatched roof and a façade composed of red wood panels, designed as a series of playful drapes. the drapes have been added as a welcoming feature, consolidating the site's identity. the building is designed as the entrance structure to eriksberg wild & nature, and includes also a farm shop, a café and an exhibition room.
'I wanted to create a building that clearly associates with the building tradition that exists in blekinge,' notes thomas sandell, 'but if you look closer you will be surprised in a pleasurable way, a bit like eriksberg in general.'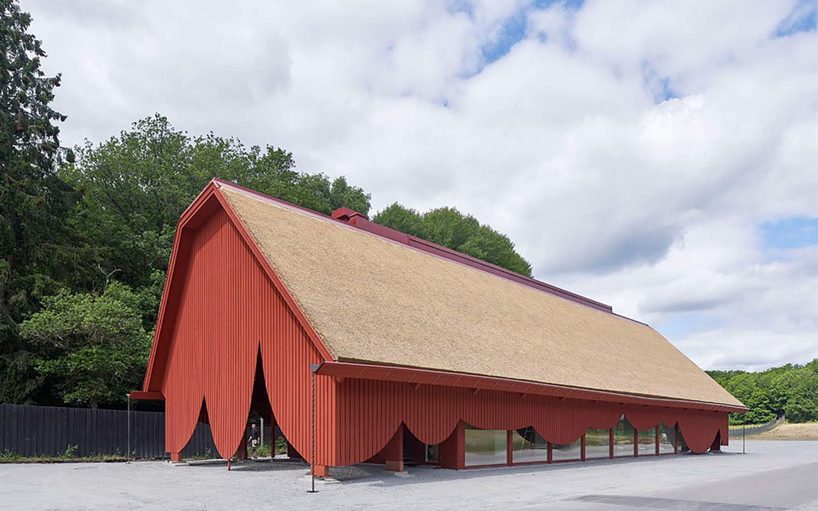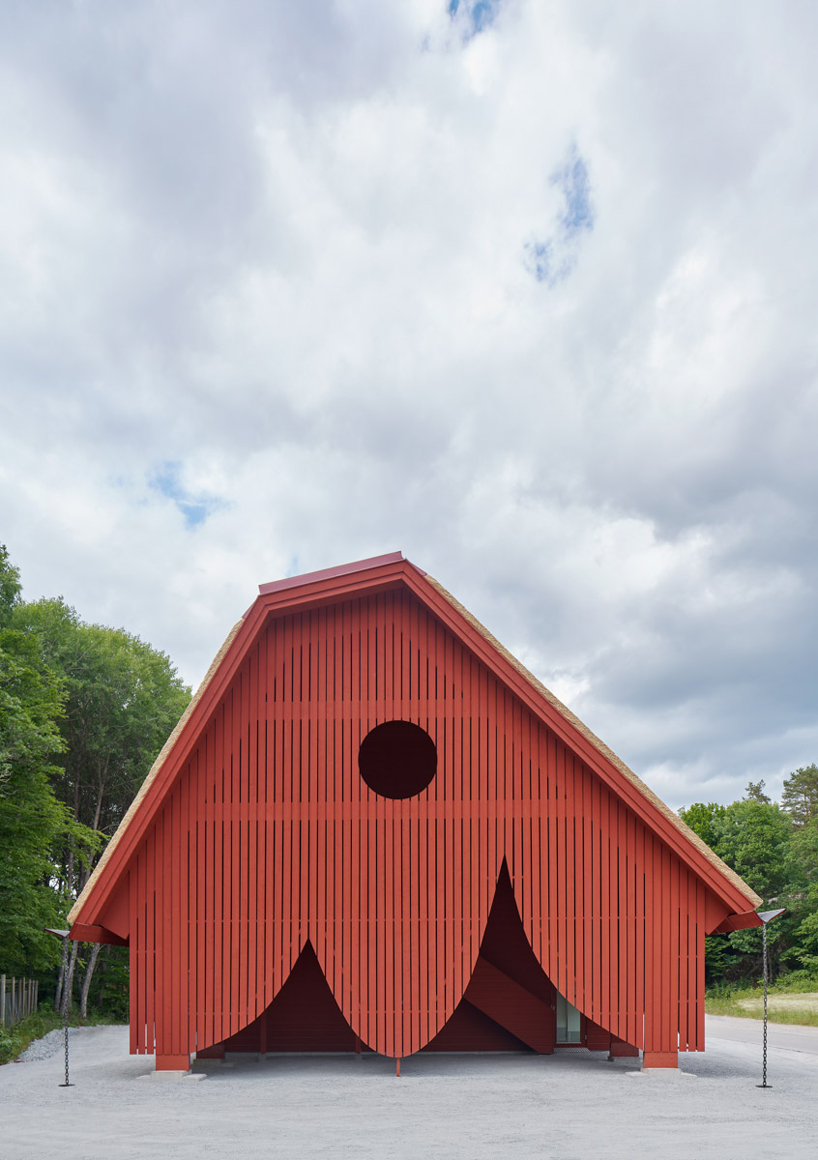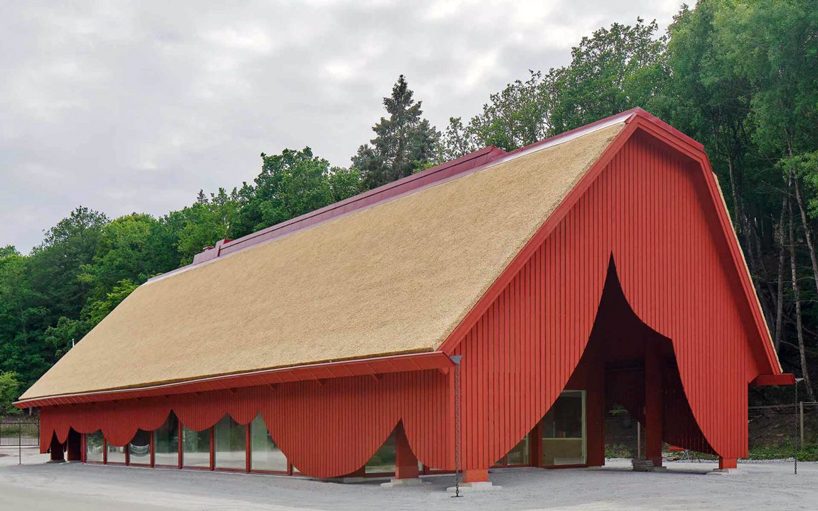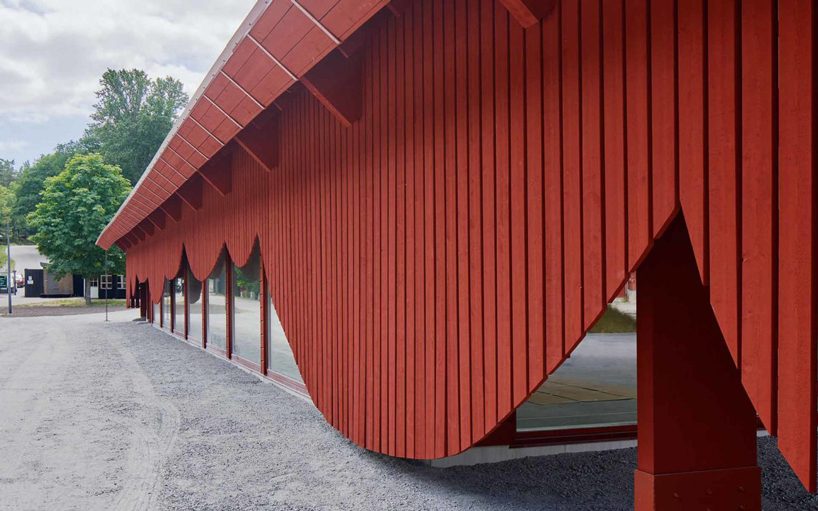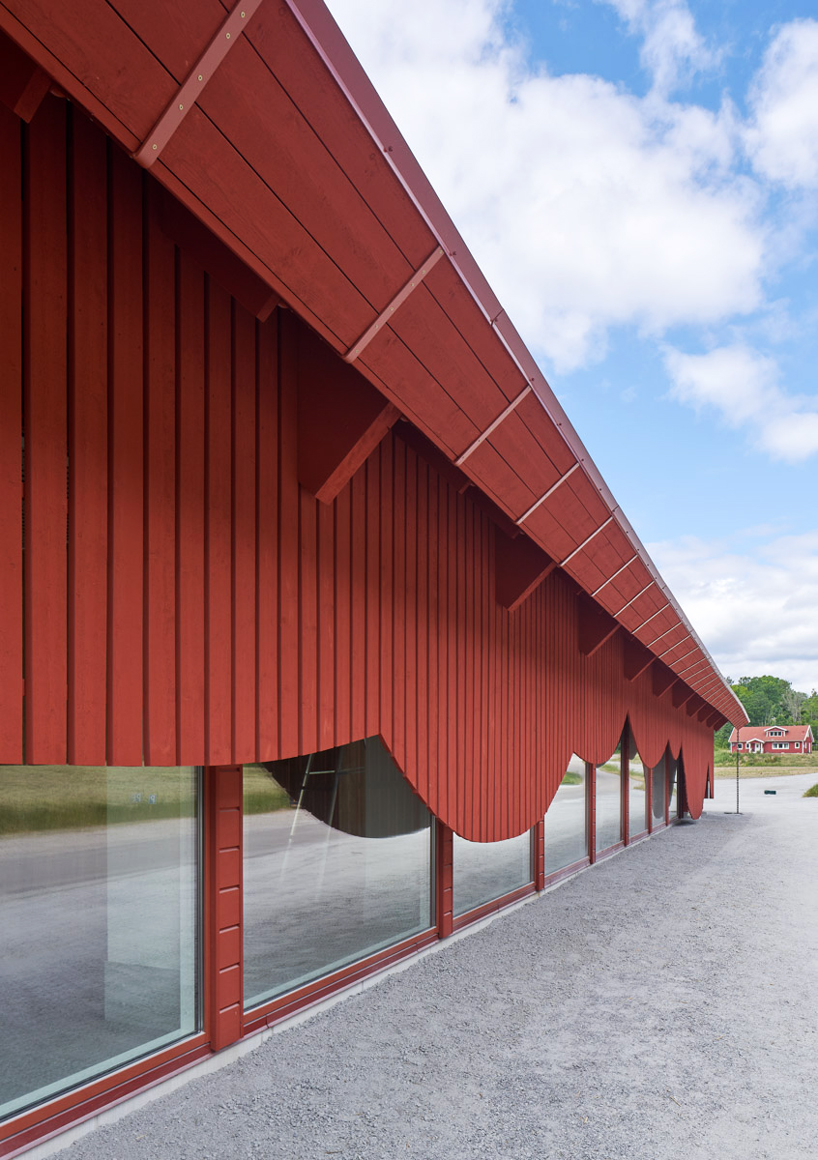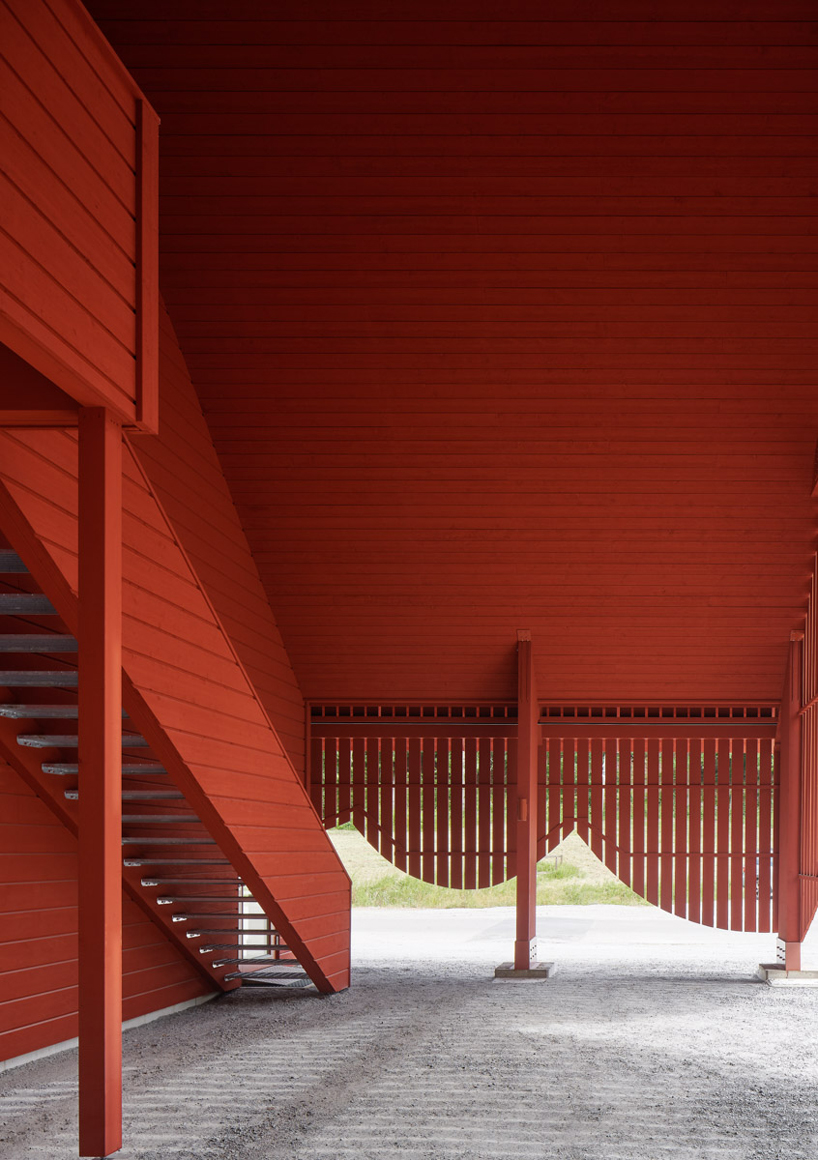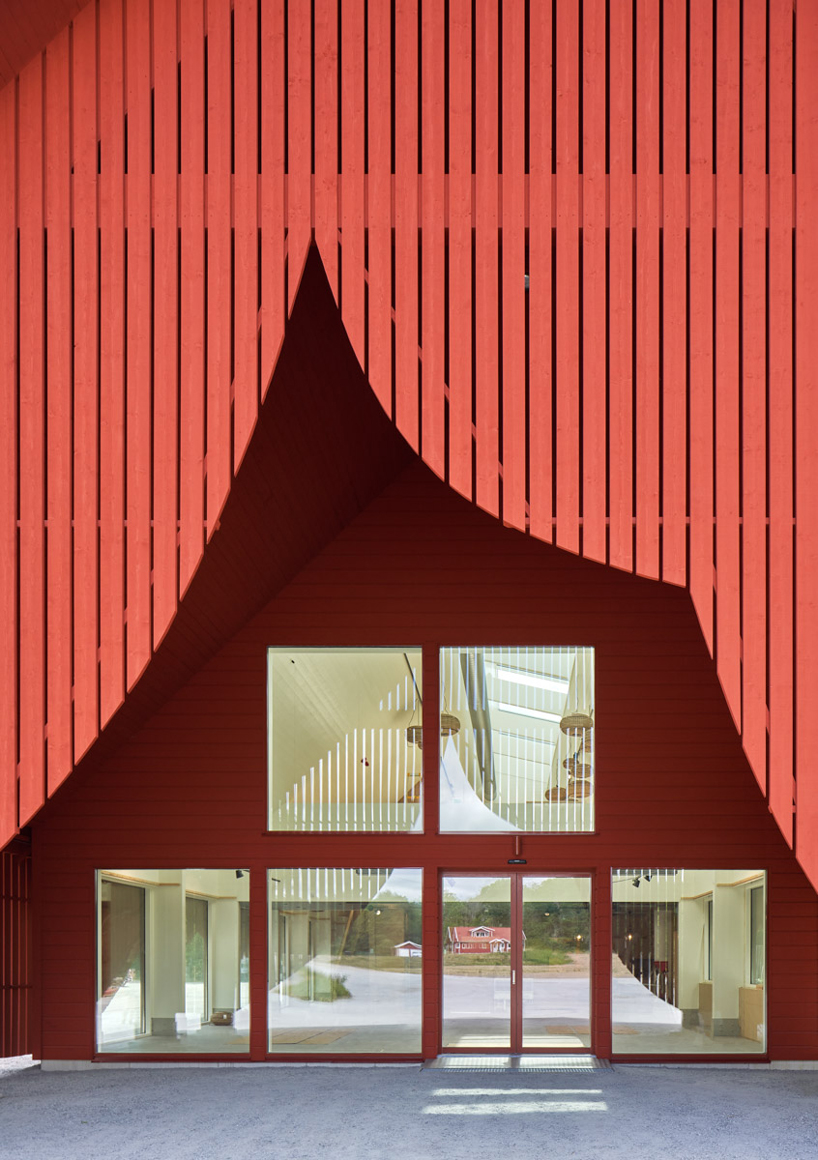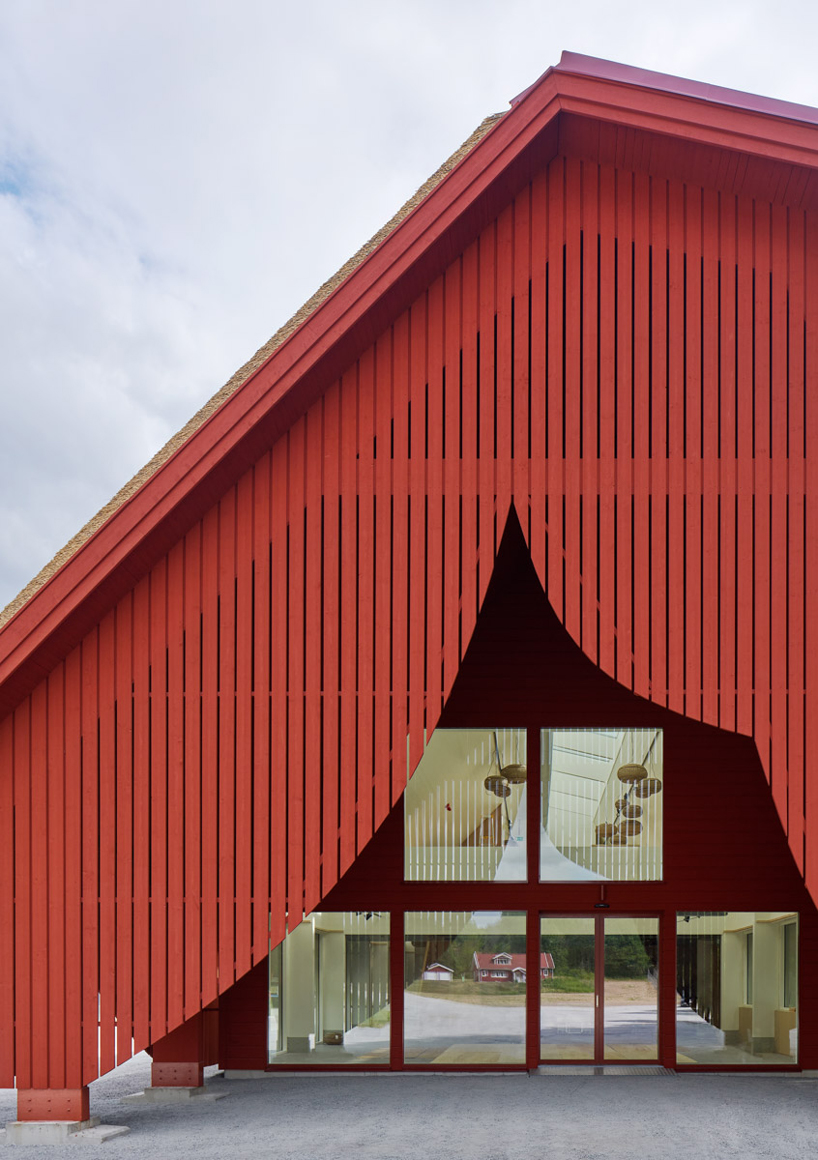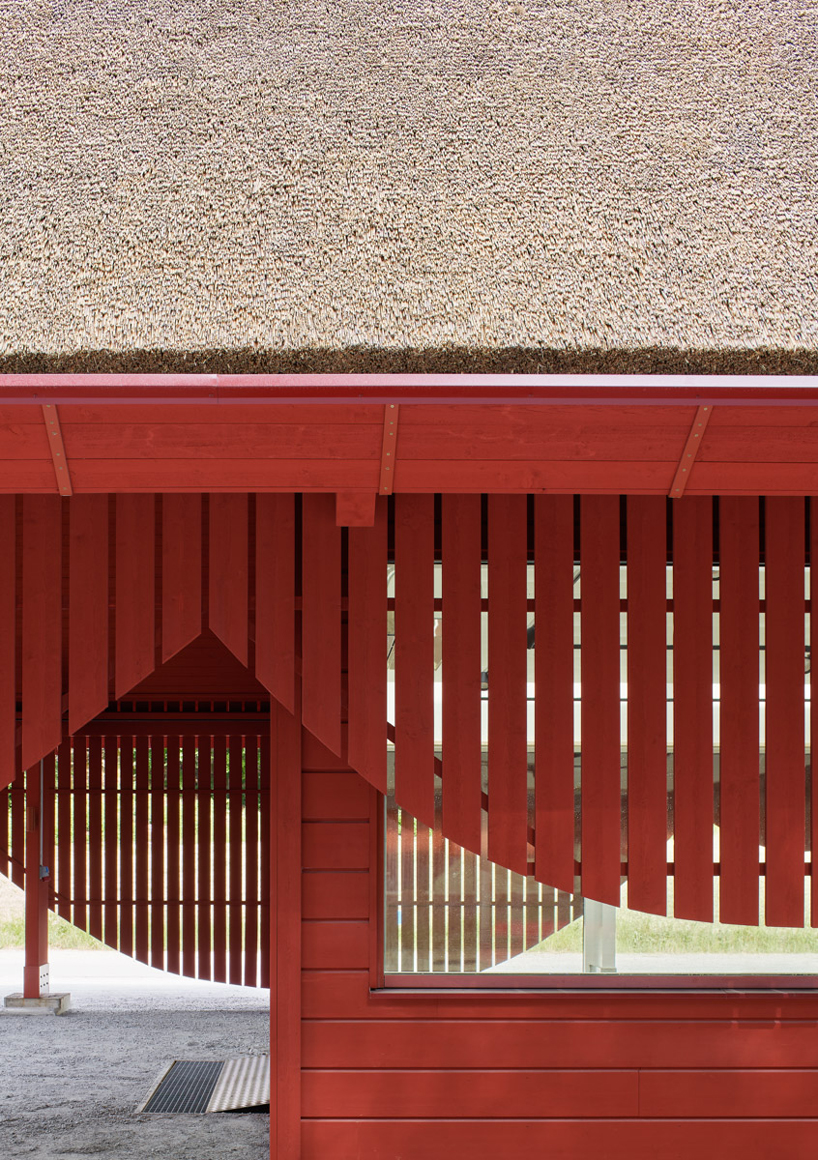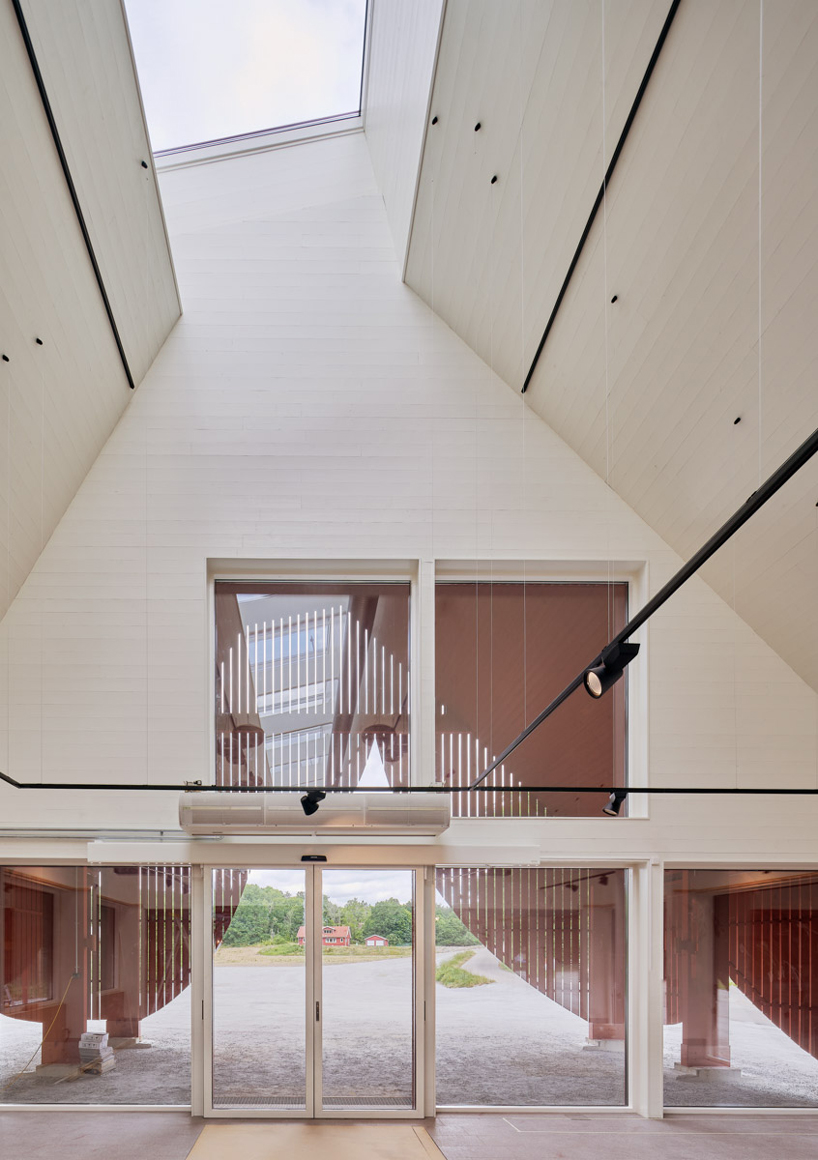 project info:
name: eriksberg wildlife park
architect: sandellsandberg
location: eriksberg, blekinge, sweden
sofia lekka angelopoulou I designboom
jul 19, 2019