following steven holl's completion of the glassell school of art at the museum of fine arts, houston (MFAH), the new york-based architect is set to complete another structure as part of the institution's redeveloped campus. the 'nancy and rich kinder building', the site's home for modern and contemporary art, will open in the fall of 2020, with site-specific works by artists such as olafur eliasson and ai weiwei to be installed elsewhere on site. the completion of the kinder building will also mark the completion of the campus' redevelopment.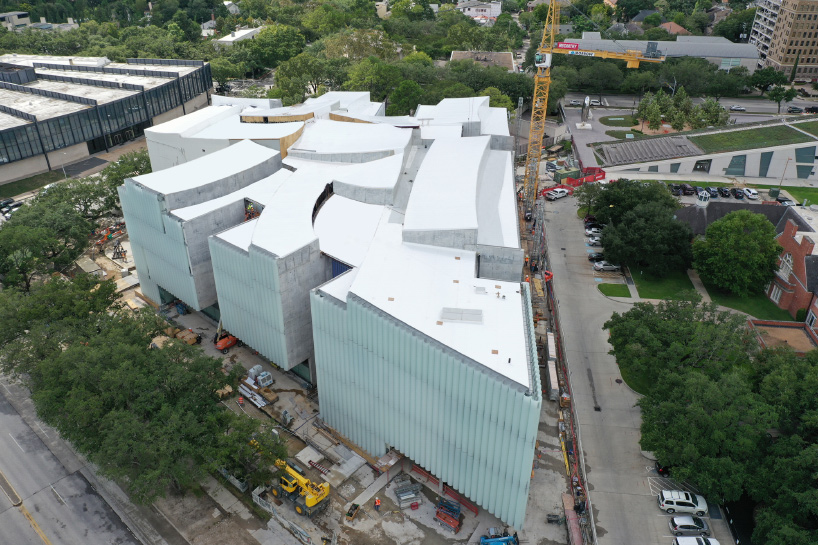 image © richard barnes (also main image)
billed as 'the largest cultural project currently in progress in north america', the redevelopment of MFAH's 'sarofim campus' is being undertaken through a $450 million capital and endowment campaign. the project includes the creation of a public plaza, a new home for the glassell school of art, also designed by steven holl architects, and the sarah campbell blaffer foundation center for conservation, designed by lake flato architects.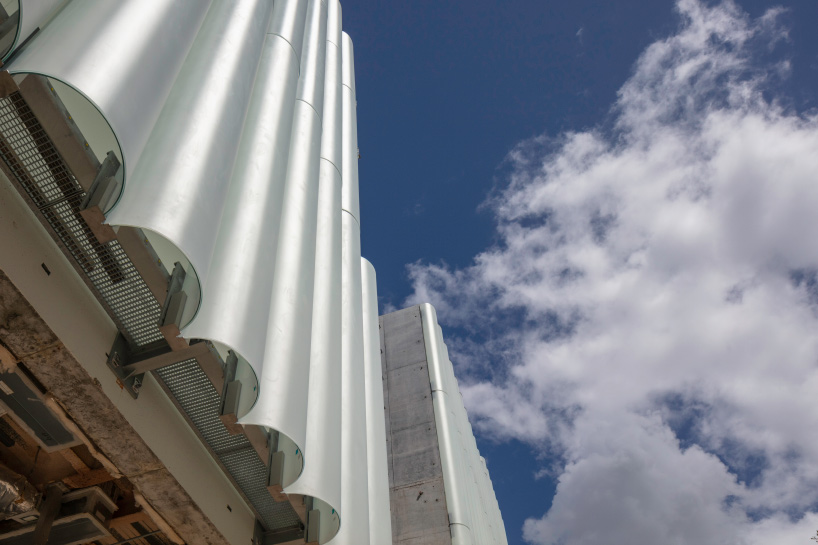 image © richard barnes
steven holl architects has designed the kinder building to stand in complementary contrast to the site's existing structures, including projects by mies van der rohe and, more recently, rafael moneo. holl's trapezoidal concrete building is clad in vertical glass tubes that emit a soft glow at night, through composed patterns of illumination across its façades. five rectangular courtyard pools are inset along the perimeter, reinforcing the building's openness to its surroundings.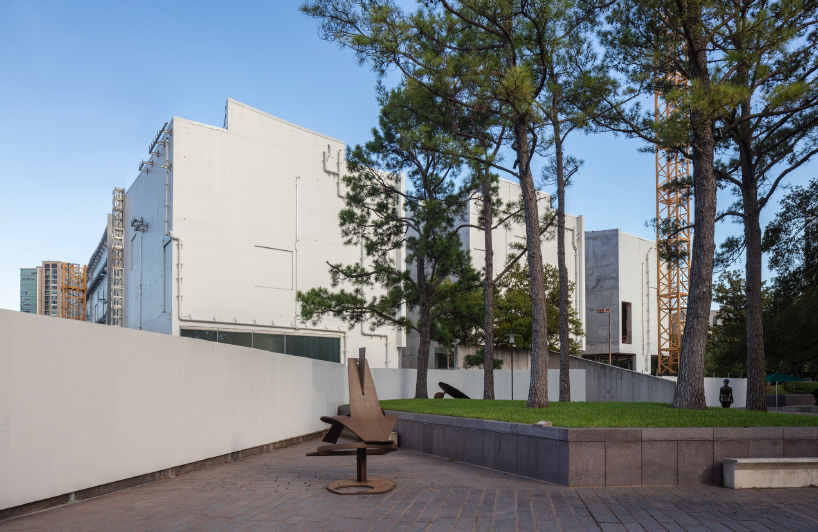 image © richard barnes
the building is 183,528 square feet overall, excluding 53,685 square feet of below ground parking on two levels. with more than 100,000 square feet of space, or 56%, dedicated to the presentation of works of art, the building increases overall MFAH exhibition space by nearly 75%. additional features include a 215-seat theater for film screenings and a restaurant and café at ground level.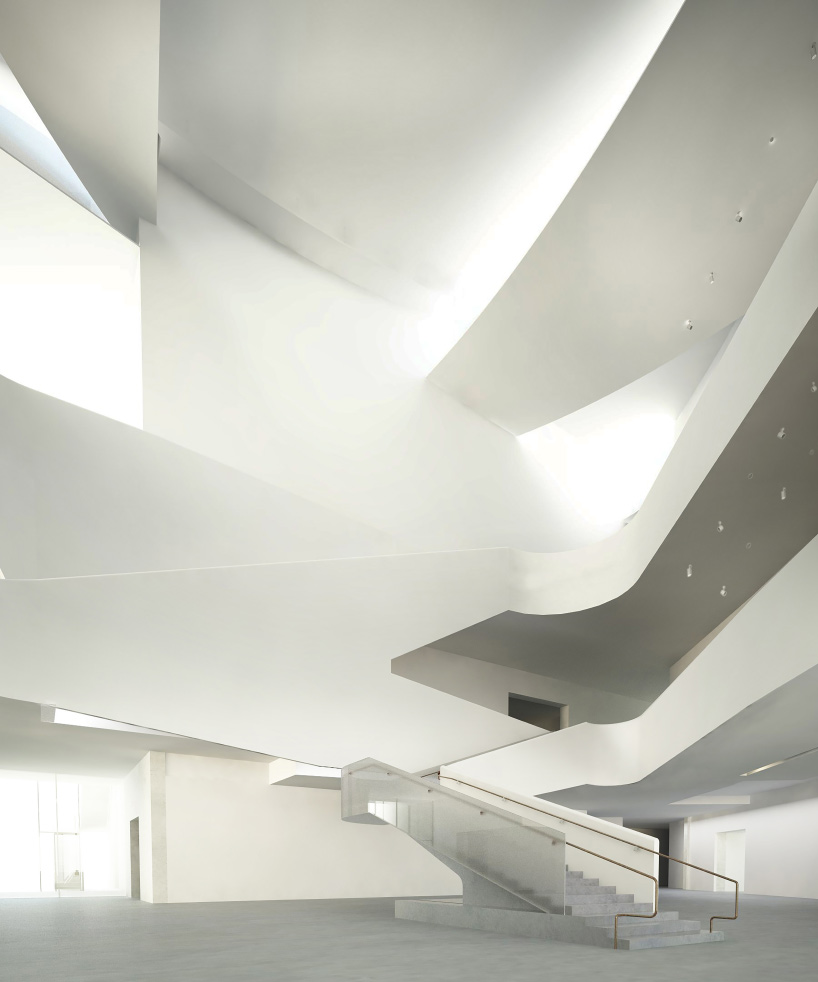 image courtesy of steven holl architects
a series of seven commissioned artworks will be inaugurated with the kinder building, with el anatsui, byung hoon choi, carlos cruz-diez, olafur eliasson, trenton doyle hancock, cristina iglesias, and ai weiwei all creating site-specific pieces. meanwhile, green spaces by deborah nevins & associates, in collaboration with mario benito, and upgraded sidewalks, street lighting, and wayfinding seek to create an urban oasis in the city's increasingly dense museum district.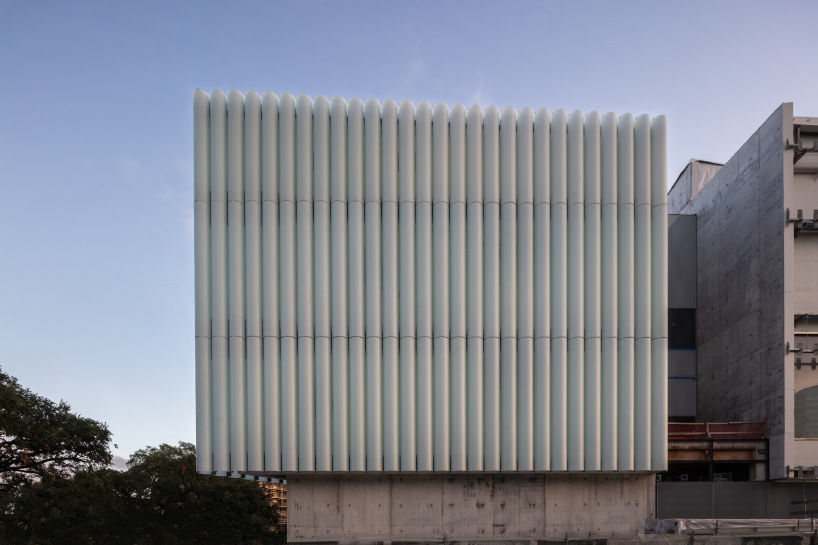 image © richard barnes
'there's a porosity to the buildings — whether in the alternating concrete and glass panels of the glassell school, or the ground-floor transparency and perimeter garden insets of the kinder building — that creates a sense of interchange between indoors and out,' steven holl explains. 'light enters the kinder building through the 'luminous canopy' of its roof, modeled on the billowing clouds of the texas sky, and light emerges from the cladding of soft-etched translucent glass tubes, whose glowing presence at night will add to the impact of the campus as a civic experience for all of houston.'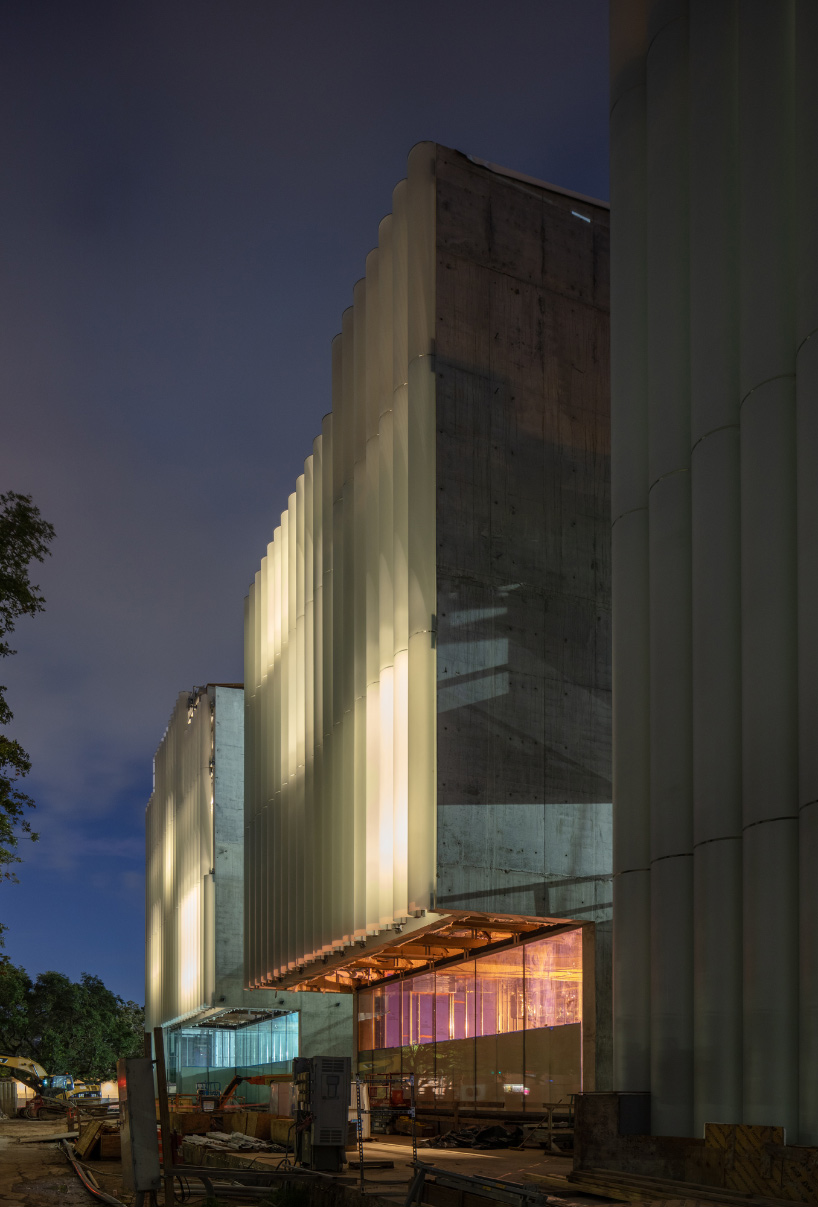 image © richard barnes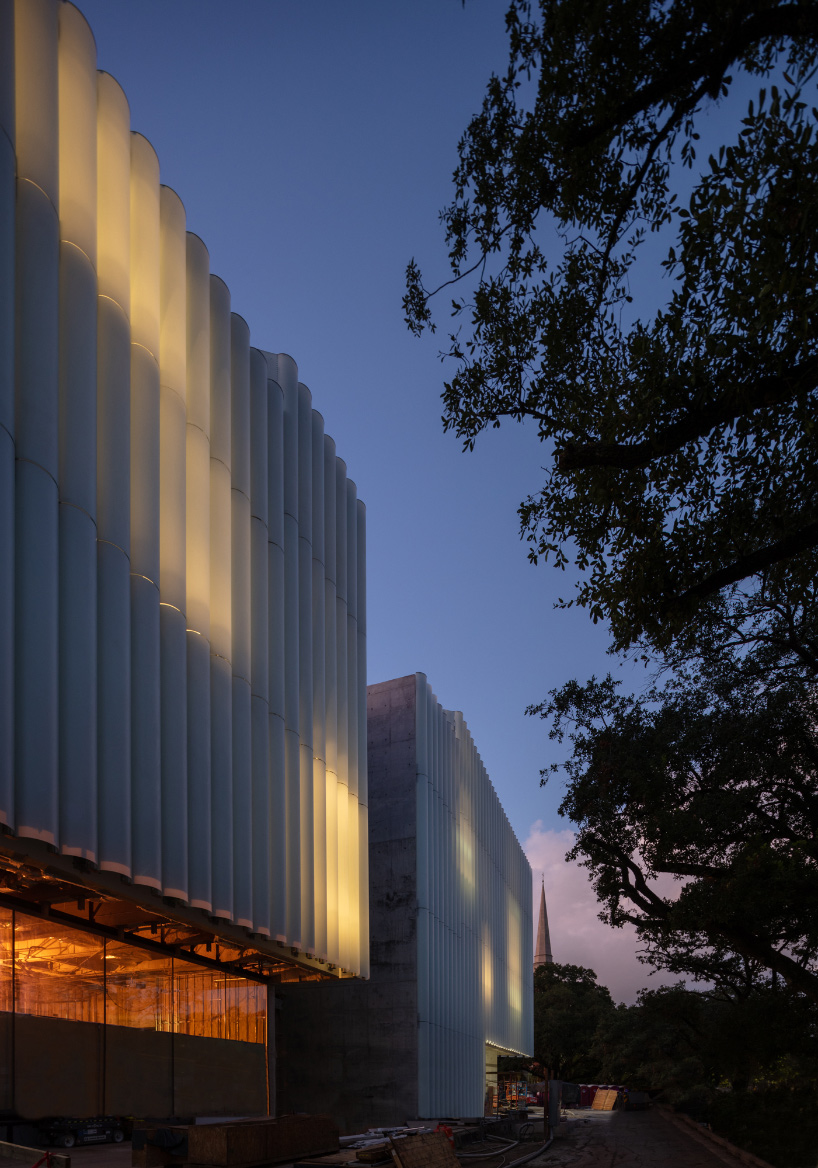 image © richard barnes
project info:
name: nancy and rich kinder building
client: museum of fine arts, houston
location: houston, TX
architect: steven holl architects
status: completion scheduled for fall 2020
philip stevens I designboom
nov 07, 2019