midway between two of china's mega-cities, shanghai and hangzhou, STUDIO QI has constructed a boutique hotel and gallery. located in xitang, a well-preserved town known for its bridges, rivers, and canals, 'nine house' was conceived by the architects as a 'new social and spatial idea'. the project's silhouette responds its context; structured and supported by the rich, spatial configurations of both the urban and architectural scale.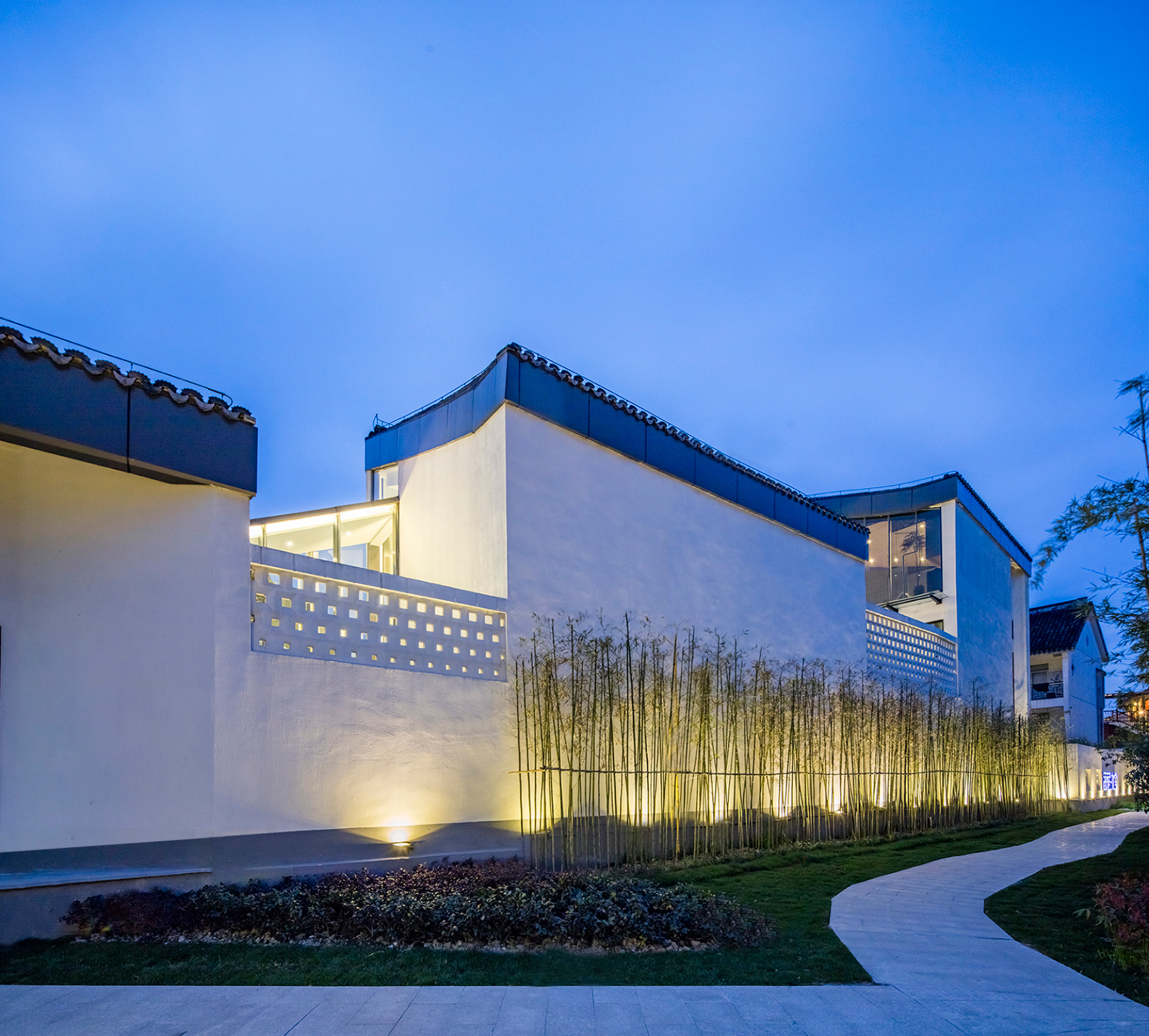 all images by qiang shen
in designing 'nine house', STUDIO QI placed a great emphasis on guests' movement through the venue. although the site measures just 500 square meters (5,382 square feet), the configuration — and a frank lloyd wright-like use of 'compression and release' — conveys a greater sense of space and allows for 'spatial excitements and surprises'. the ground level, which contains four guest rooms, also comprises a glazed café and gift shop as well as a bamboo-lined courtyard.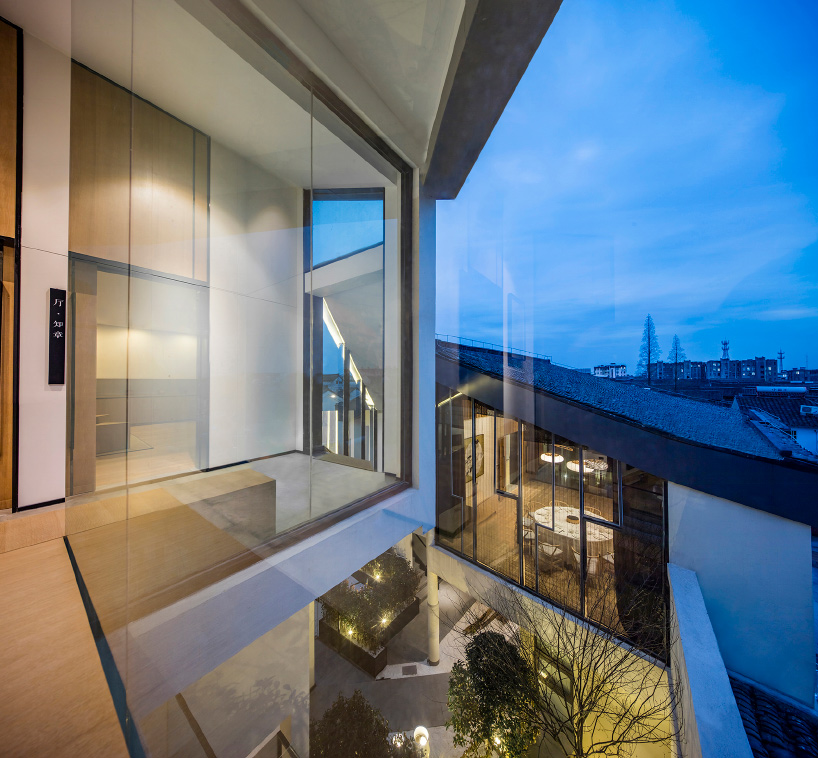 two glass bridges, traversing diagonally across the courtyard, lead to the second floor, which contains two further guest rooms. this story also houses a dining area and a kitchen. tea and chess rooms are found on the uppermost level, which offers views across the tiled roofs and the town beyond. a wine cellar and multi-functional event space is found below ground in a basement level.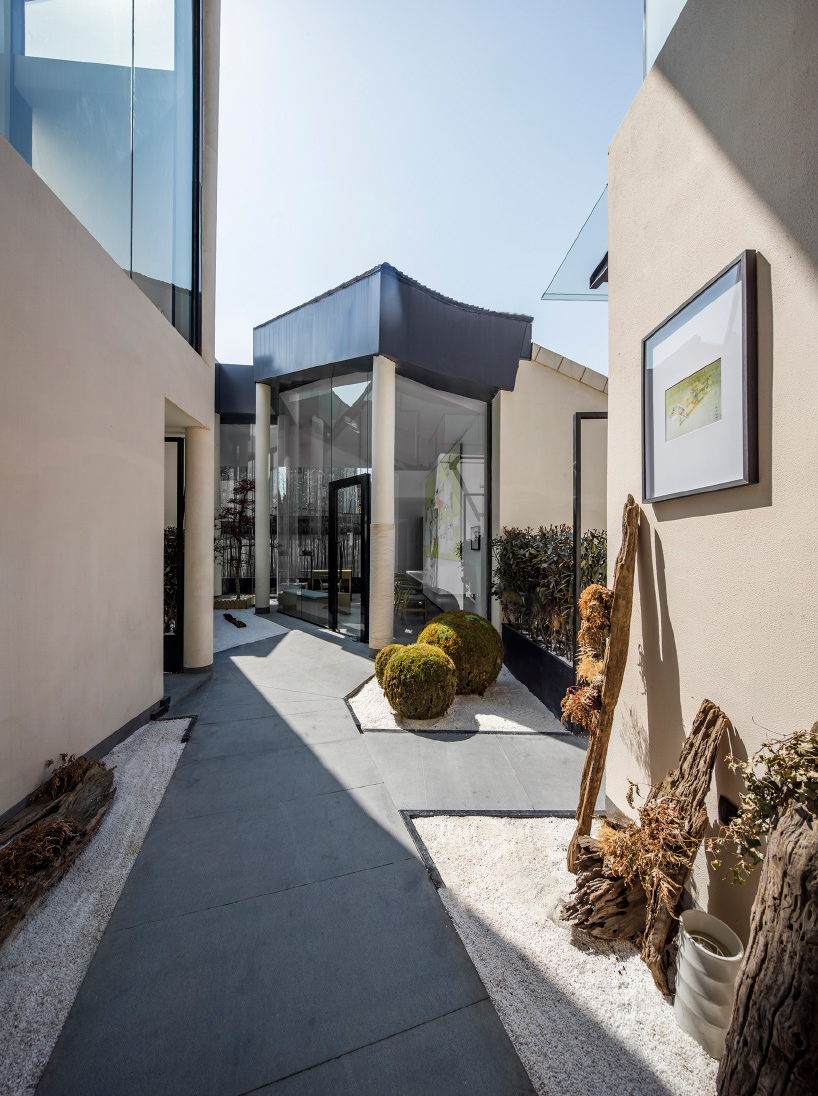 'with these analytically translated spatial characteristics and classic urban language, many unique to xitang, physical movement and visual focus are individually led by distinct spatial moments and super-imposed imagery,' says STUDIO QI. 'nine house aims to address the topic of 'transparency' in architecture, where the multiplicity of events, the layers of visual connections and physical interactions, along with the complexity of impulse and moments are crucial to its experience.'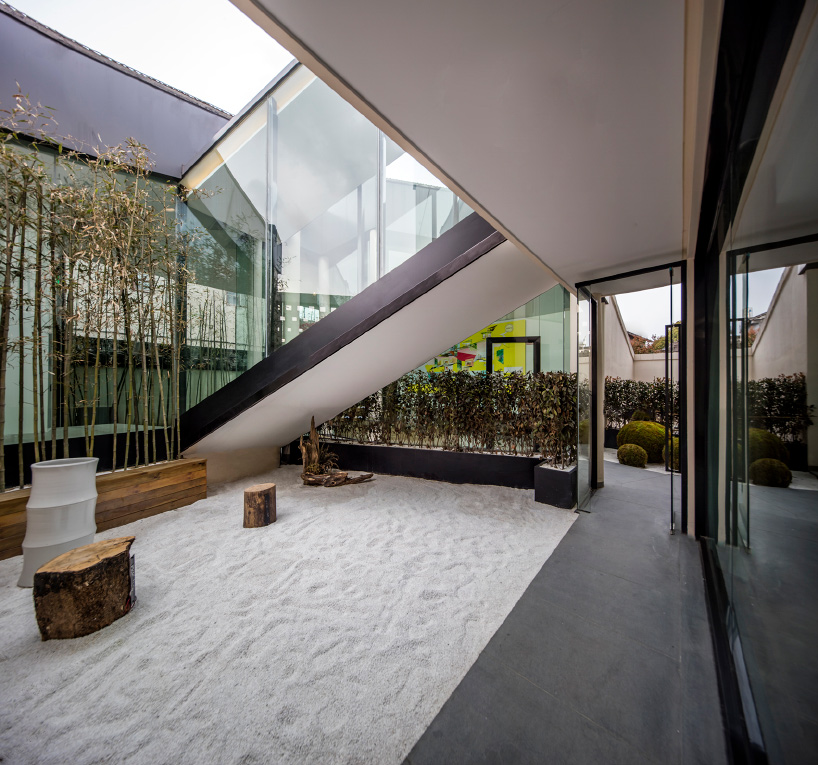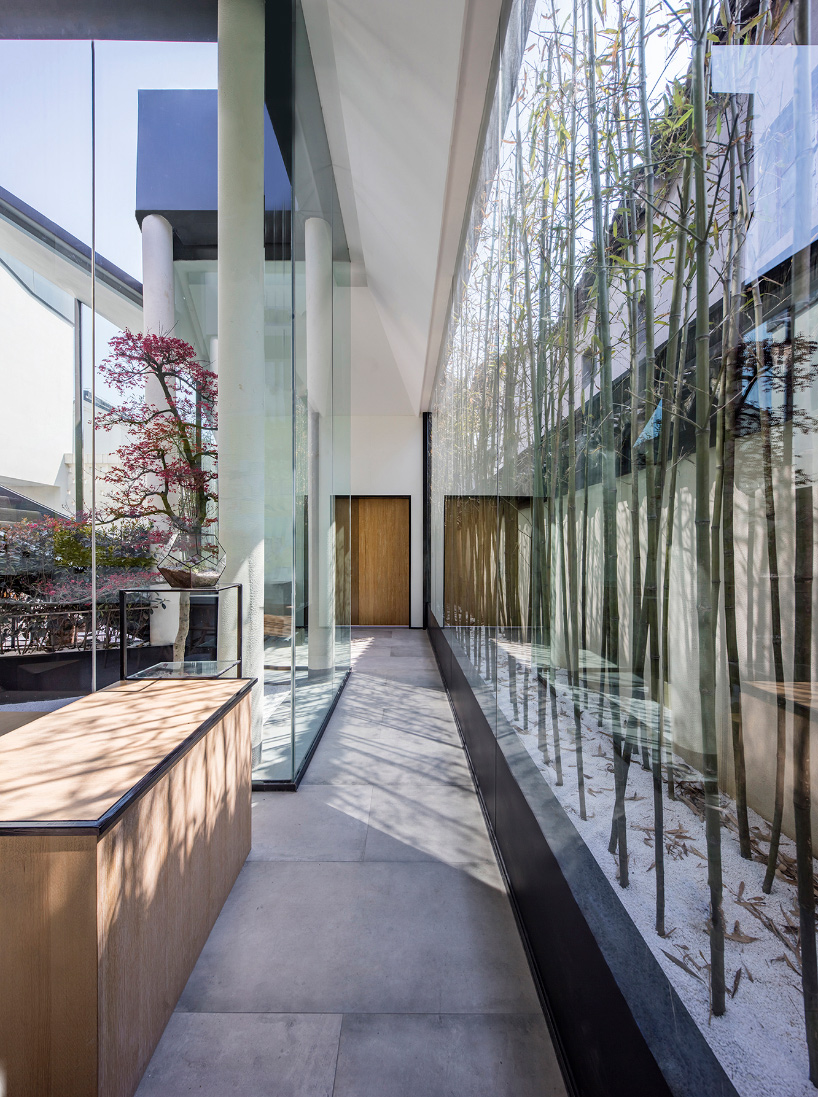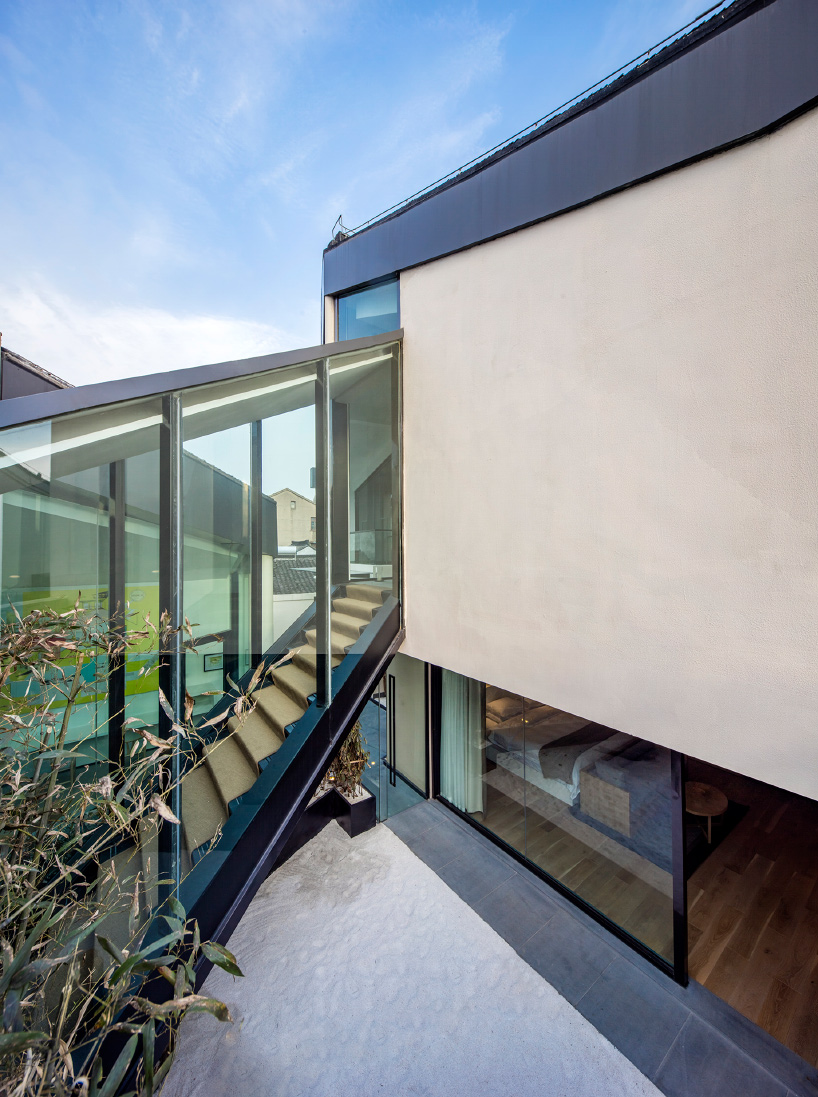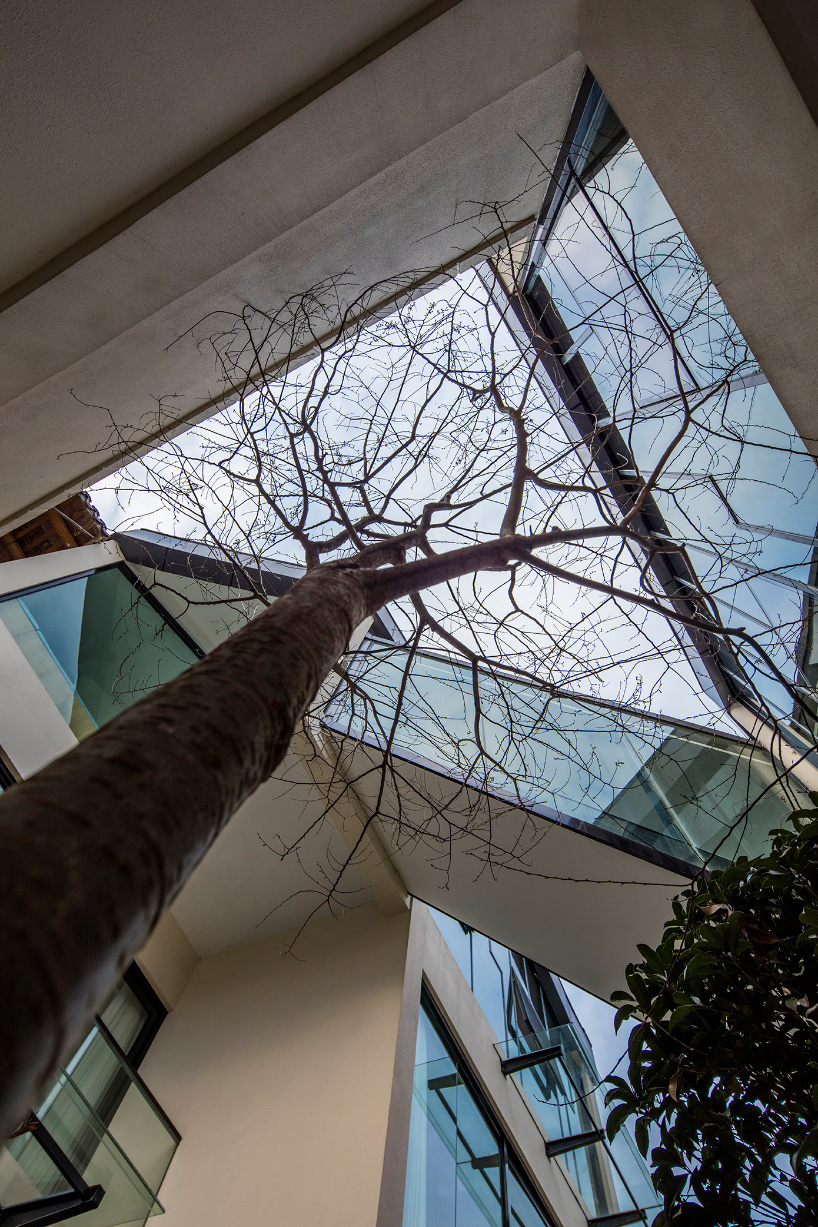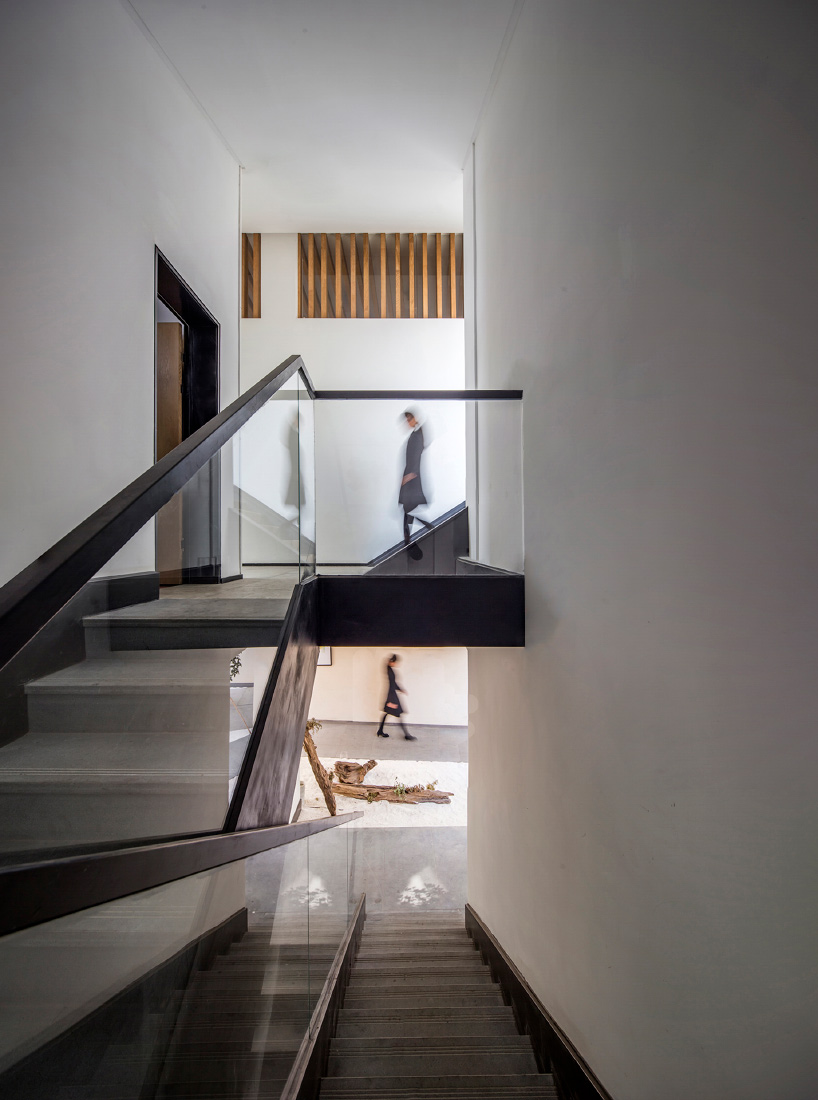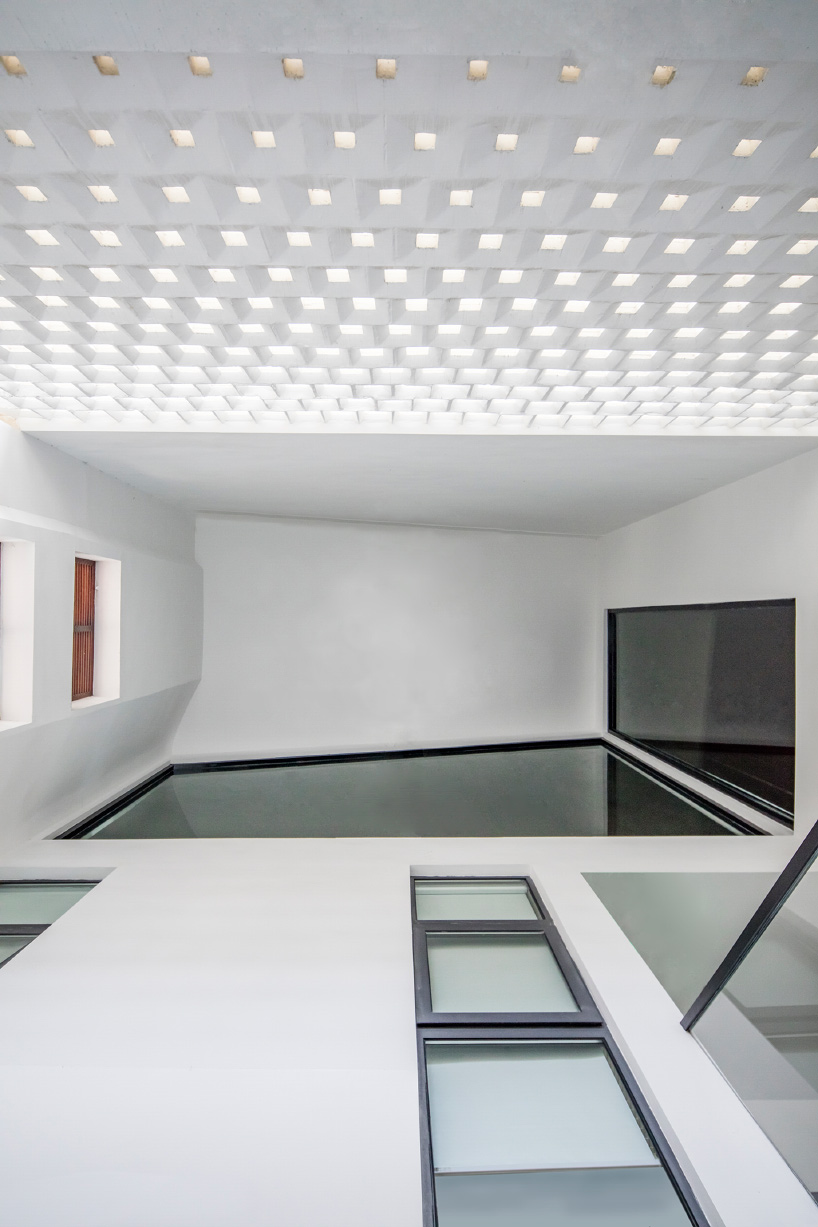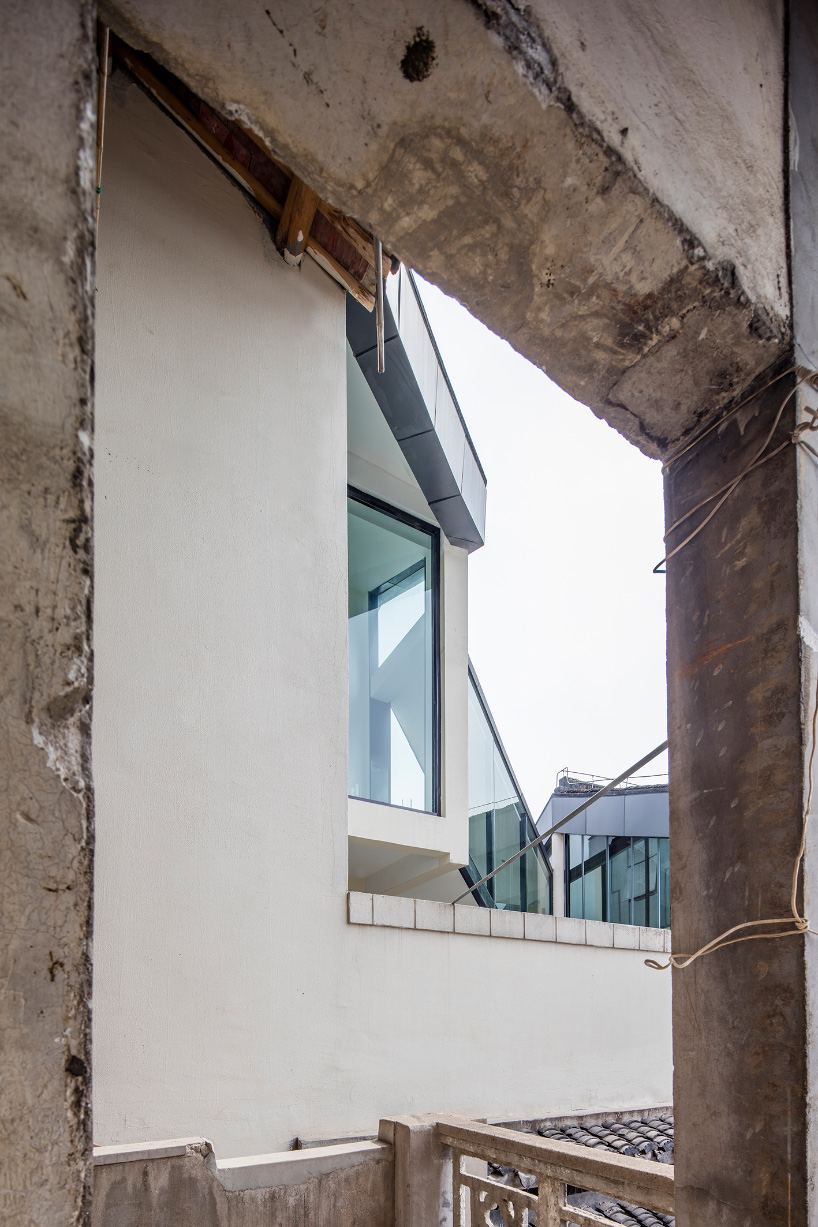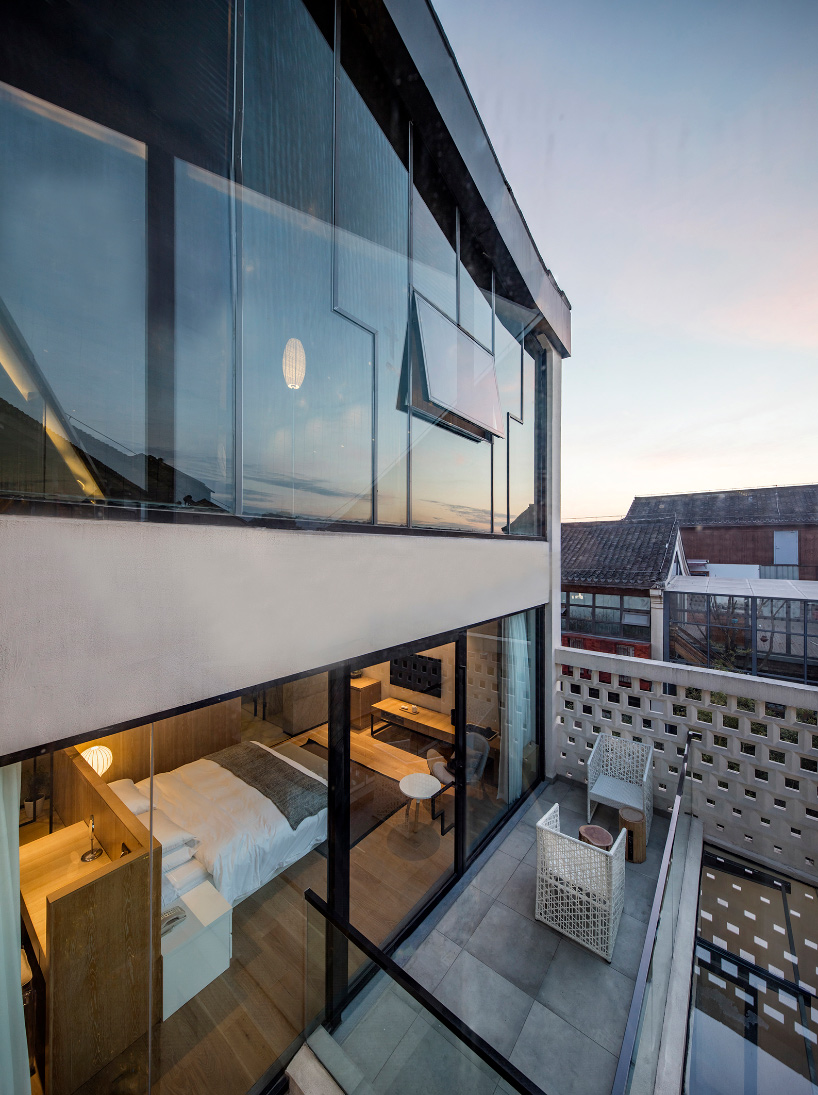 project info:
name: nine house
location: xitang, zhejiang province, china
complete: 2016
gross built area: 1,100 square meters
architect firm: STUDIO QI
lead architect: shanshan qi
design team: jian huang, hongfei yan, kitty lee
photography: qiang shen
philip stevens I designboom
sep 08, 2019