this remote residence in southeastern mexico serves as a holiday home for a young couple. designed by taller de arquitectura contextual, or TACO, 'casa de monte' has a footprint of just 42 square meters (452 sqf) and is positioned at the north-east corner of a 10,000 square meter (107,639 sqf) plot. this ensures both privacy and quiet. meanwhile, the property itself has been oriented to take advantage of the site's dominant winds to cool the home and achieve a comfortable indoor temperature.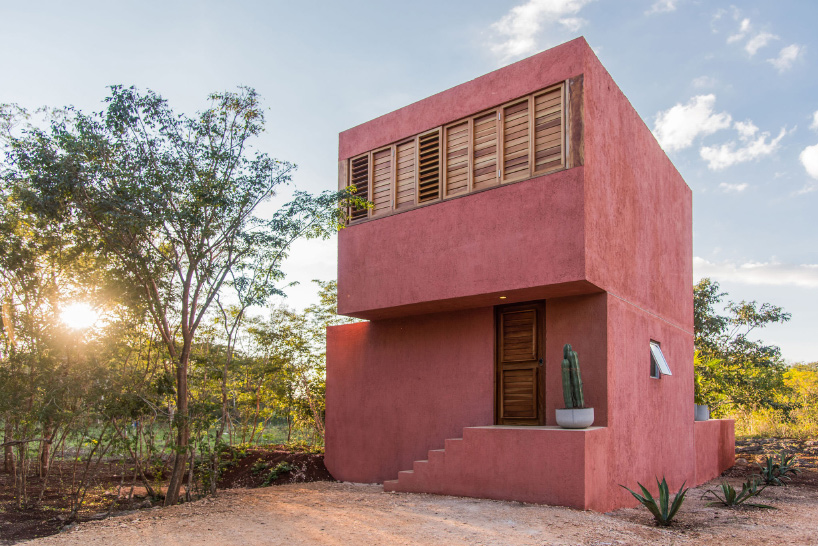 all images by leo espinosa
TACO was asked to create a functional and welcome house that would foster reflection and contemplation, while connecting its inhabitants with the surrounding wild landscape. the structure is elevated on a platform, making it difficult for undesirable animals to enter. since the terrain is rocky and excavations were not feasible, the elevated platform also facilitated the construction of the shaded pool at the rear of the property.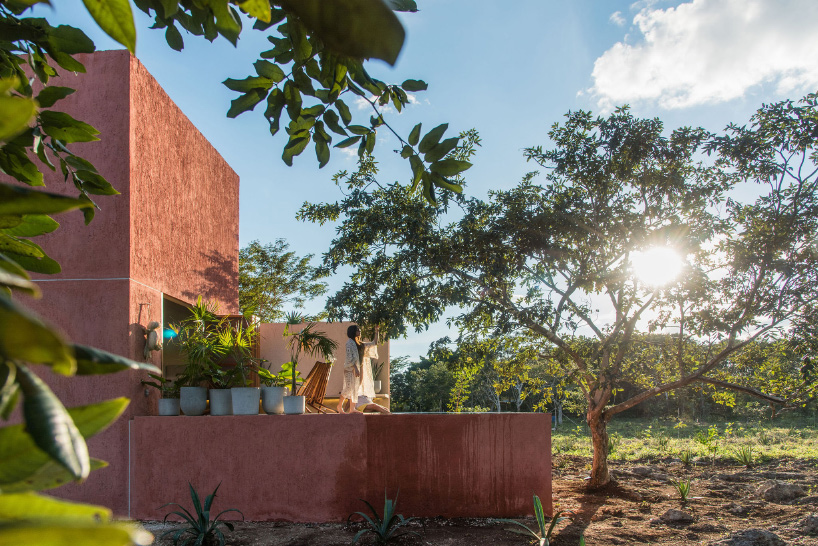 the ground floor is articulated around a double-height living space that contains cooking, dining, and lounge areas. this spills out onto an open terrace, which serves as an extension of the interior space. back inside, a staircase leads to a mezzanine level that contains the bedroom. below the mezzanine is a storage closet, a bathroom with an outdoor shower, and an exterior staircase that leads to the home's entrance.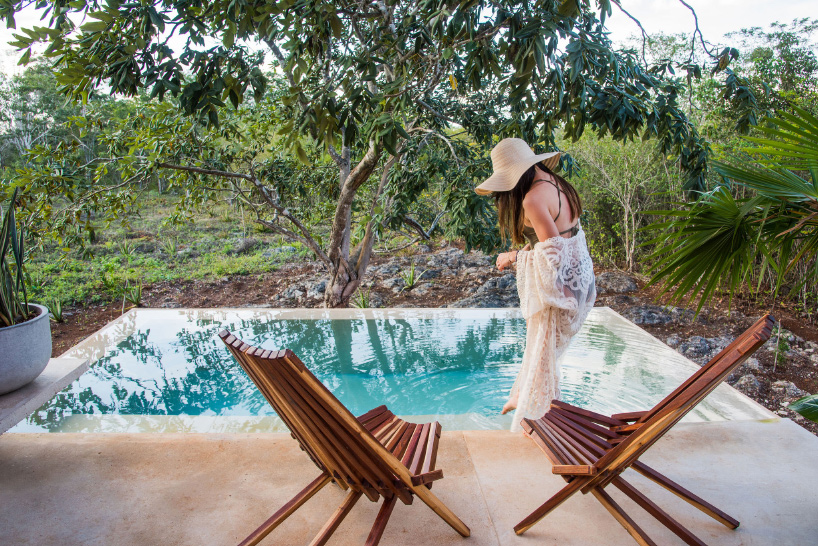 both the exterior and interior finish is a rough stucco with artisanal paint based on lime and mineral pigments. for the carpentry, folding doors with operable louvers of regional cedar wood were used. the project's interior comprises a collection of design pieces that incorporate handcrafted processes in their production. meanwhile, the landscape remains mostly in its natural state. see other projects by taller de arquitectura contextual on designboom here.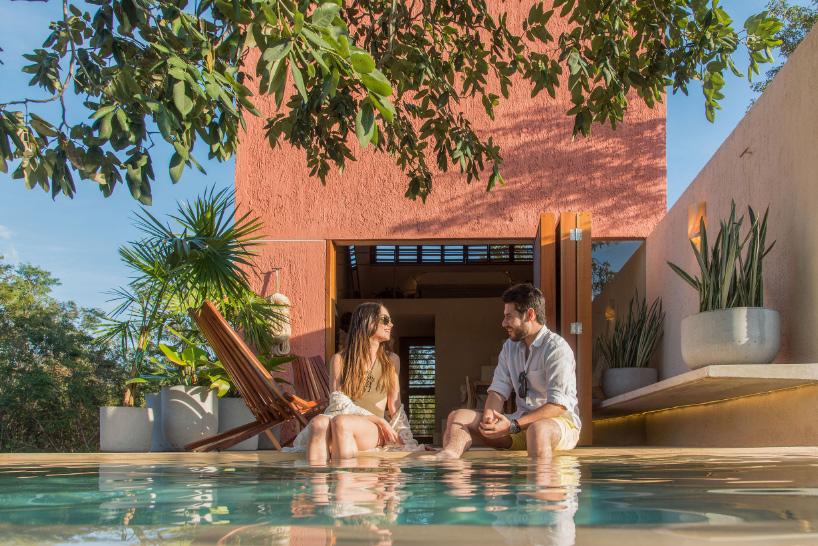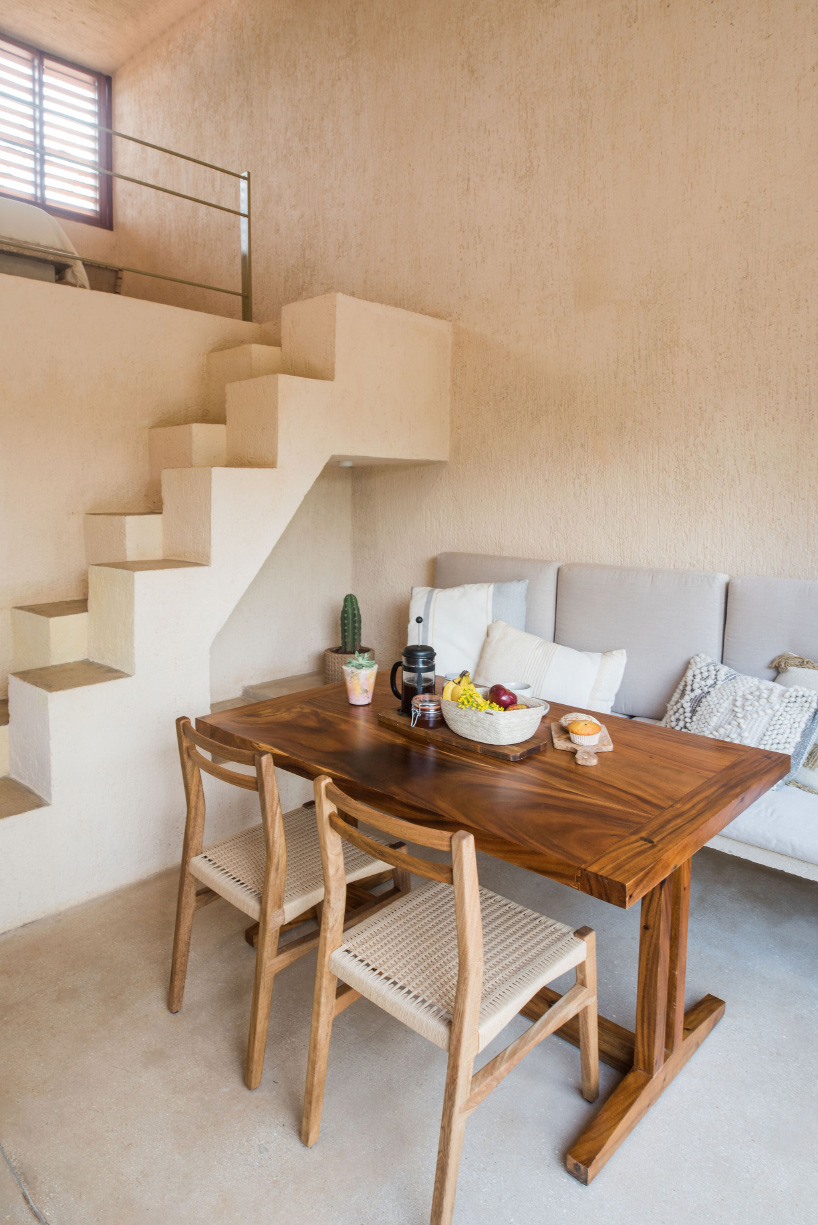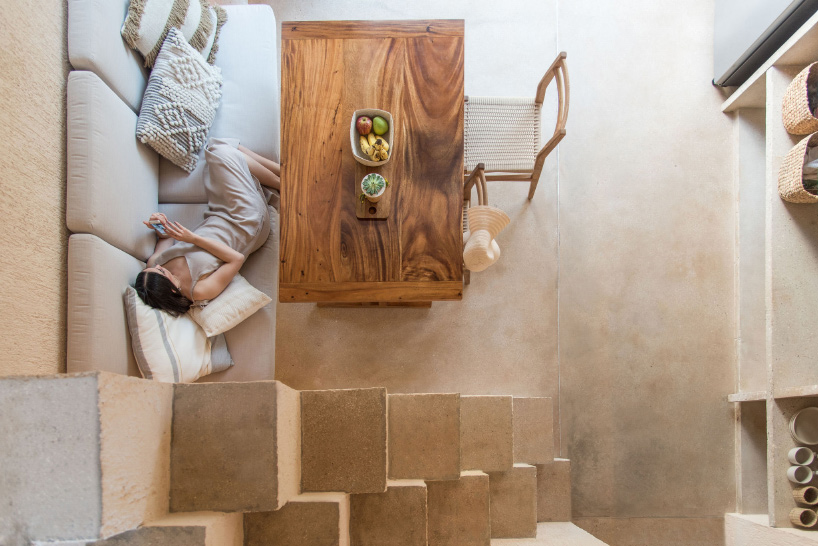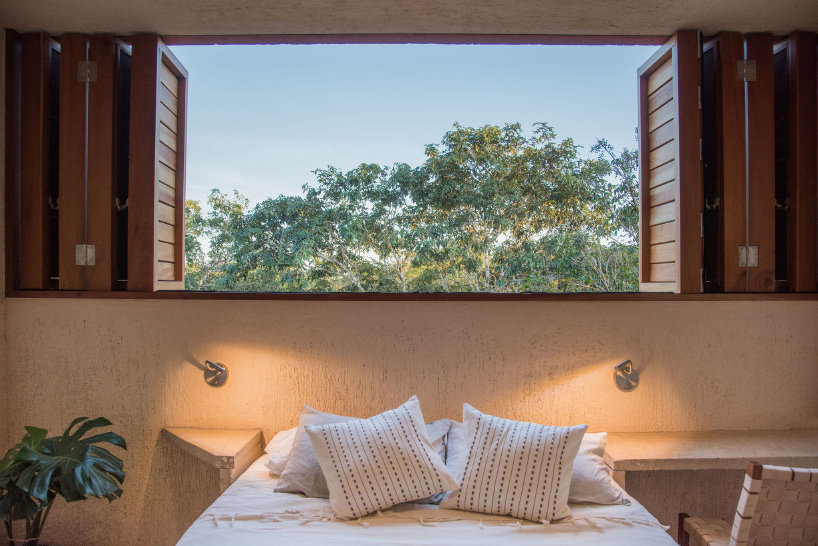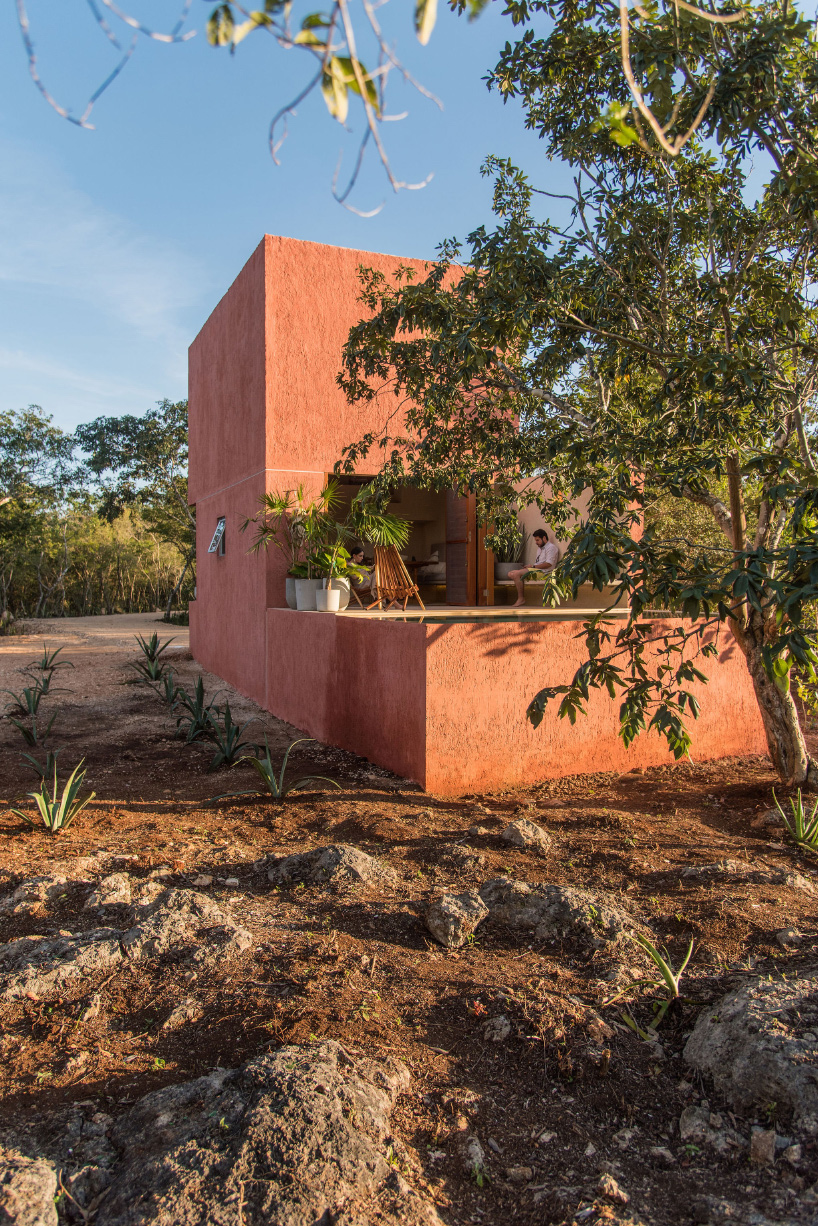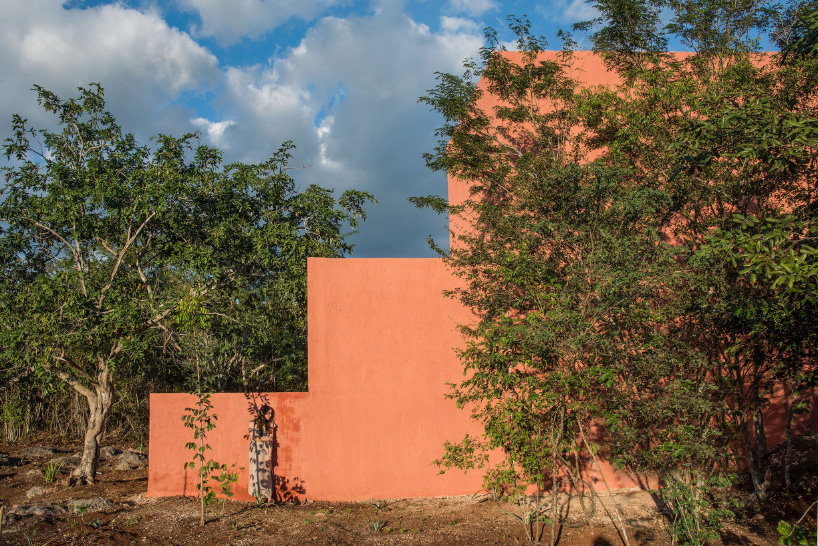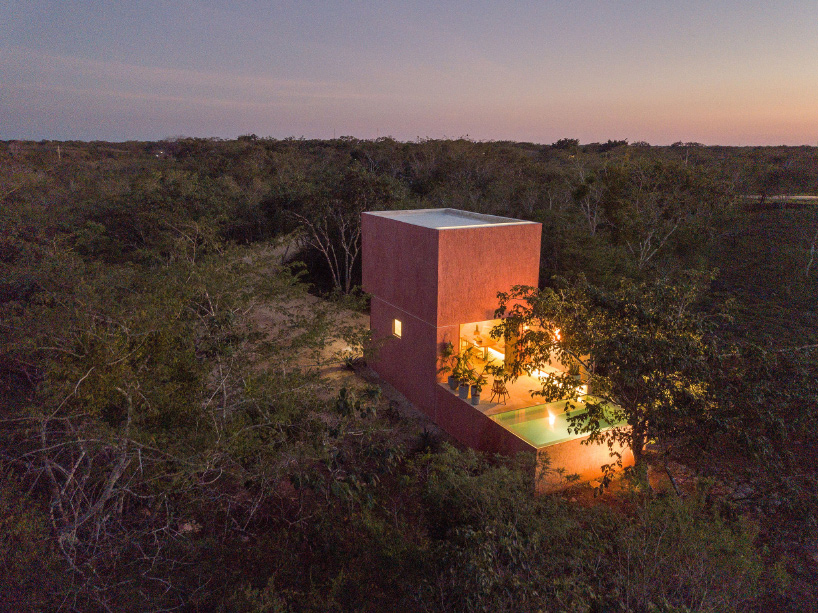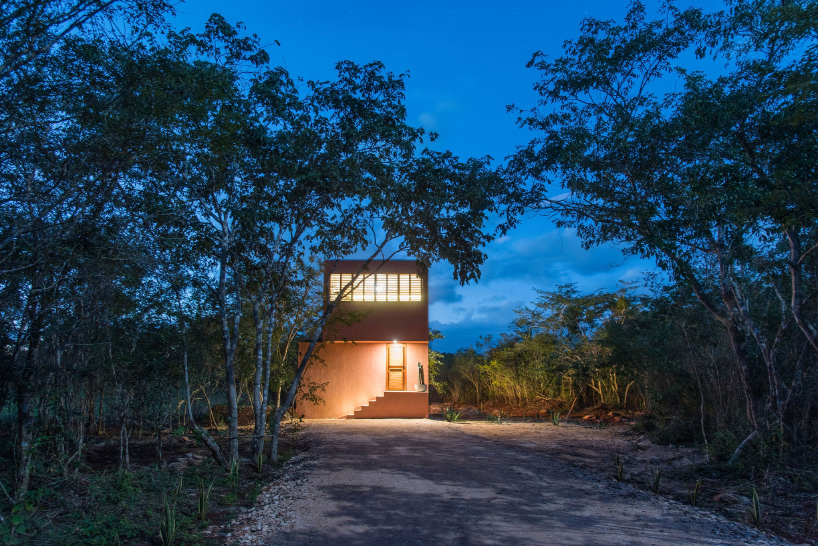 project info:
architectural design: TACO taller de arquitectura contextual
interior design: TACO taller de arquitectura contextual
landscape design: TACO taller de arquitectura contextual
construction: TACO taller de arquitectura contextual
team: carlos patrón ibarra, alejandro patrón sansor, ana patrón ibarra, estefanía rivero janssen, joaquín muñoz olivera
lot surface: 10,000 sqm
construction area: 42 sqm
completion year: 2019
location: southeast méxico
photography: leo espinosa
drone: alejandro patrón
philip stevens I designboom
may 10, 2019