architecture firm tengbom and panel manufacturer butong have developed two unique concrete 'bubbles' for sweden's latest research facility, karolinska institutet – NEO. located at the university's large atrium, the two structures are clad in perforated, translucent concrete, the result of incorporating bubble wrap into the formwork.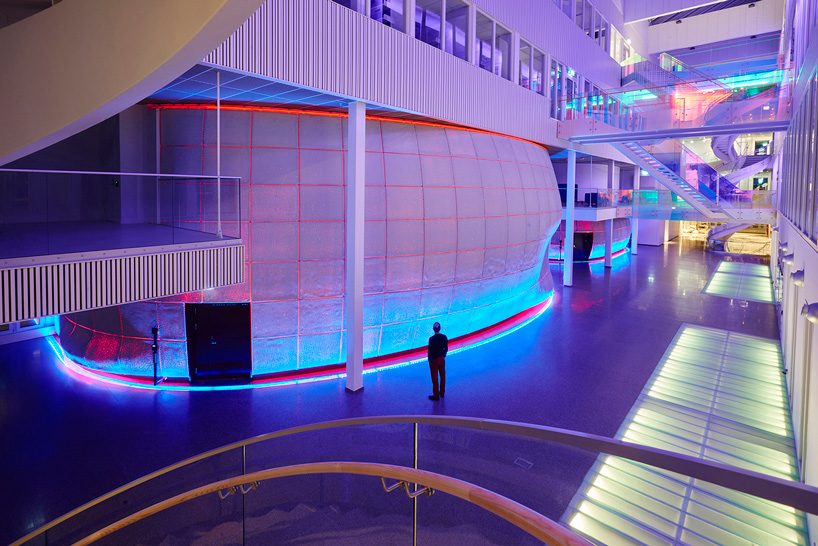 all photos by birnee (per lundström)
in the tengbom-designed building, the two amorphous structures enclose europe's most high-tech lecturing, fit with a monstrous 15 x 3 m led-screen and high-quality sound distributed using 68 microphones and 234 loudspeakers (61+129 in the small hall). the bubbles are clad in butong's concrete panels, which emit light in different colors thanks to a layer of LEDs placed both in front and behind them, while announcements and speeches can be made making use of their shell and shape. when the lights are off, the space takes on a more sombre atmosphere, resembling early charcoal drawings.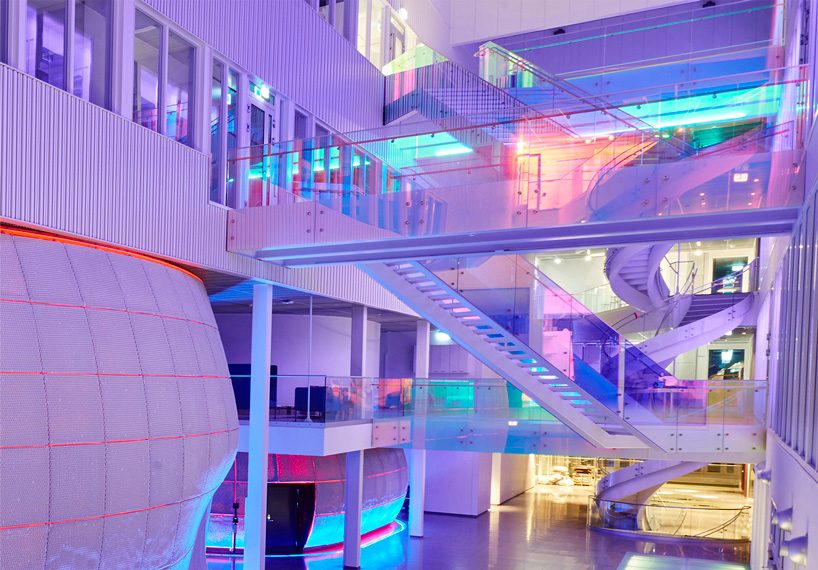 the million micro-perforations absorb noise and the cavities diffuse high-pitch sounds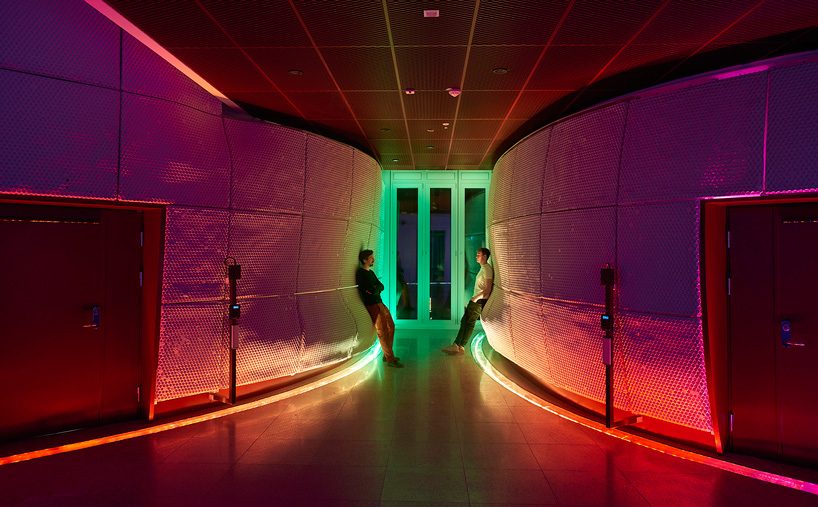 dynamic LEDs are installed behind and in front of the panels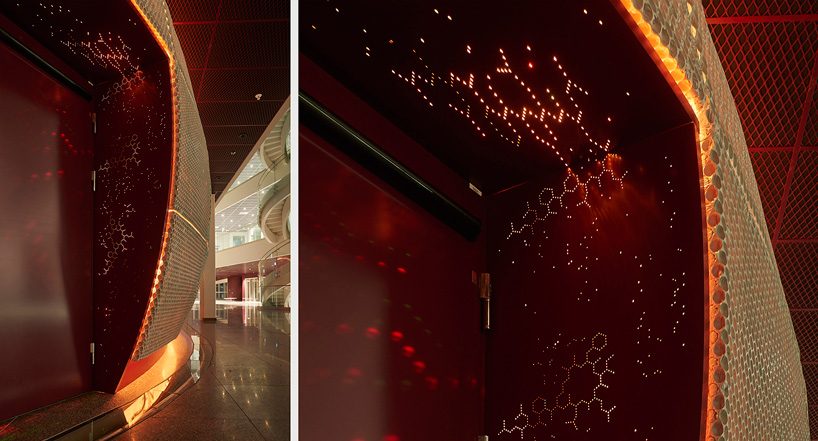 the entrance gateways feature perforations in the pattern of oxytocin, the 'love molecule', as a reminder of sorts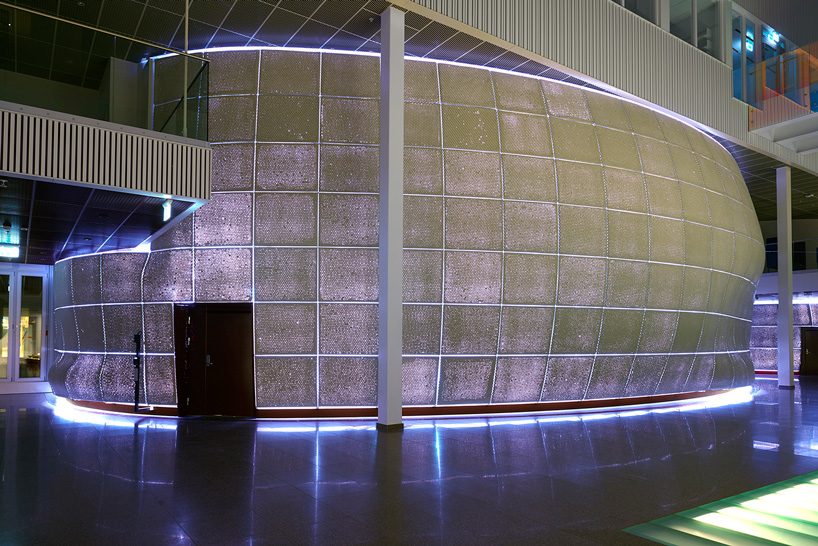 each of the 250 panels needed formwork made from 12 unique steel pieces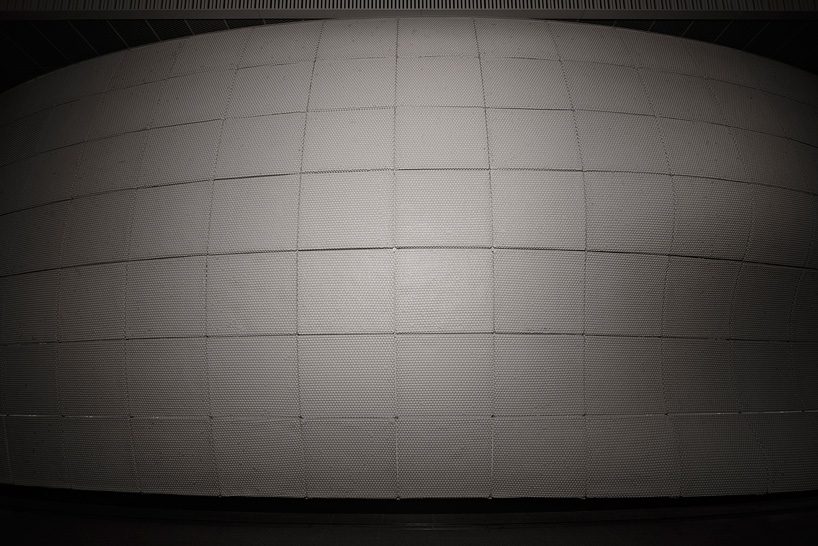 with the lights off, the surface resembles early charcoal paintings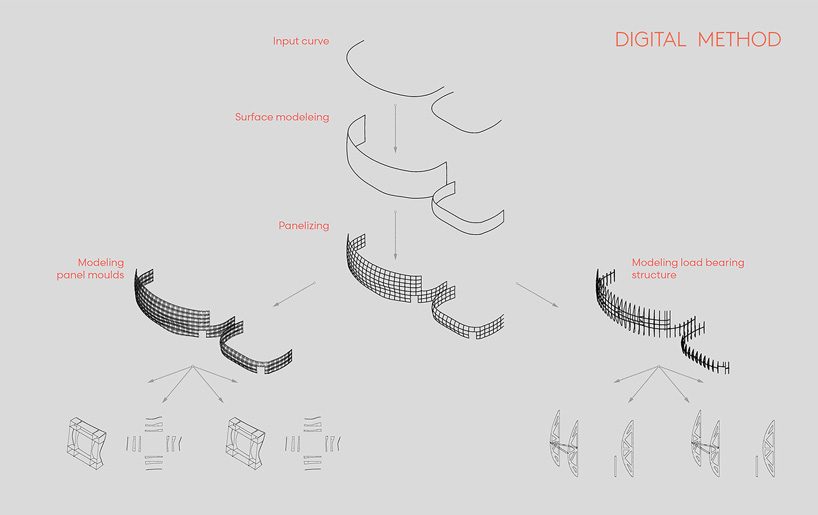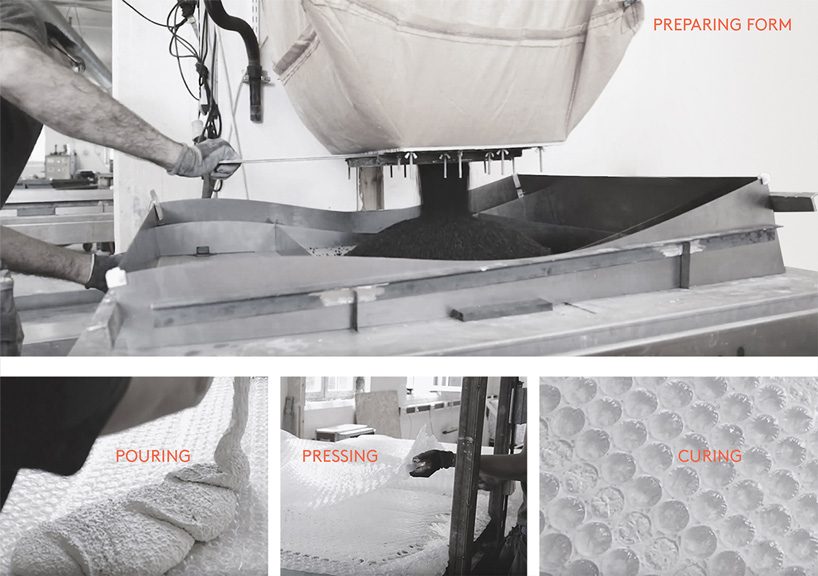 various light combinations
project info:
name: NEO – concrete bubbles of love
architects: tengbom
team: krister bjurström, anna morén sahlin, kjell jansson, anna mistry bergbom, daniel de sousa barrera, miguel reyes, sofia kanje, kristoffer adolfsson, ana gejo
finish railings & furniture: link arkitektur (laila ifwer sternhoff, laila boström, elaine young)
computational design: tengbom (shahrokh kamyab och jakob lilliemarck)
engineering: b:mec (suvad muratovic)
accoustic engineering: akustikkonsulten
manufacturer: butong (jean-charler violleau, hamid yaldan, malin wahlström, staffan snis, john nilsson, lars höglund, benjamin levy)
lighting: philips (svante pettersson, daniel ljung, disco anders)
client: karolinska institutet, veidekke
sofia lekka angelopoulou I designboom
oct 28, 2018