international design firm woods bagot has won the architectural competition to design a luxury lifestyle hotel and office tower at 4-6 bligh street in central sydney. marking it the first luxury city hotel to be built in 20 years, the studio's winning scheme incorporates a series of commercial and hospitality functions including shops, offices, restaurants, a clubhouse, and a public sky living room at the very top of the building that offers panoramic views of the sydney harbor.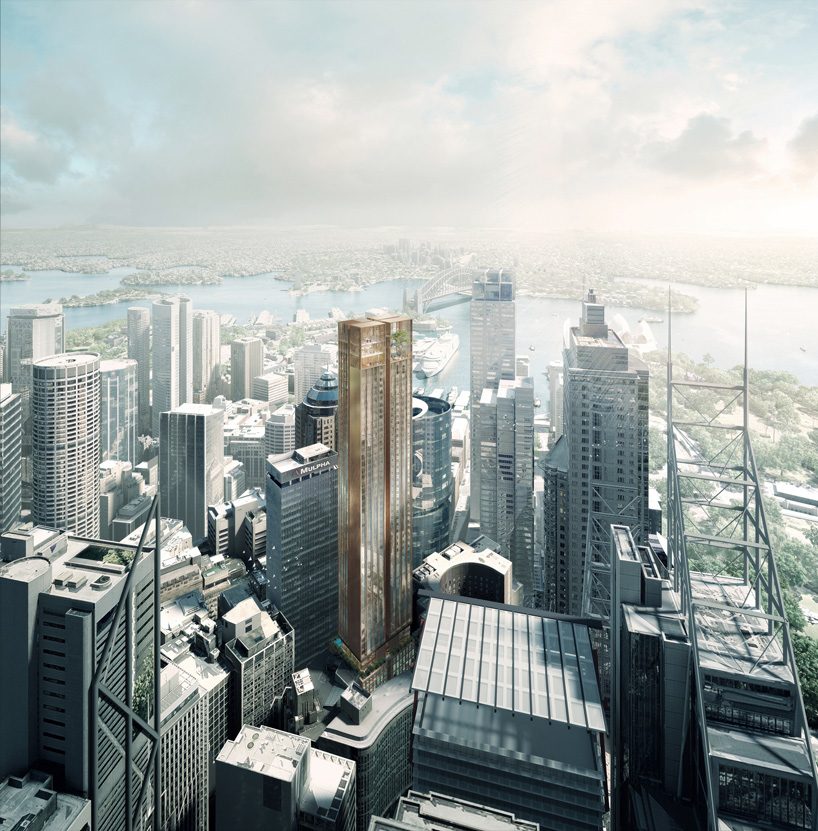 all images courtesy of woods bagot
'the building will be instantly recognizable from every angle, as the tower changes form and emphasis in response to context, orientation and internal function,' explains woods bagot principal and sydney design leader ian lomas. the project, which is set for completion in september 2022, offers an integrated, elegant and coherent composition with two addresses for the hotel and commercial functions. in direct connection with the street, the lower floors feature a three-level 'urban room' with retail and separate entries for the hotel and offices, accessed via the lower ground level garden porte-cochere. the nine-story-high commercial office podium combines a clubhouse with a pool and wellness center, childcare services, and co-working facilities, after which the hotels rooms and suites rise up the tower. a public sky living room and reception are located on the fiftieth floor, along with a rooftop restaurant, bar and garden at the very top of the building.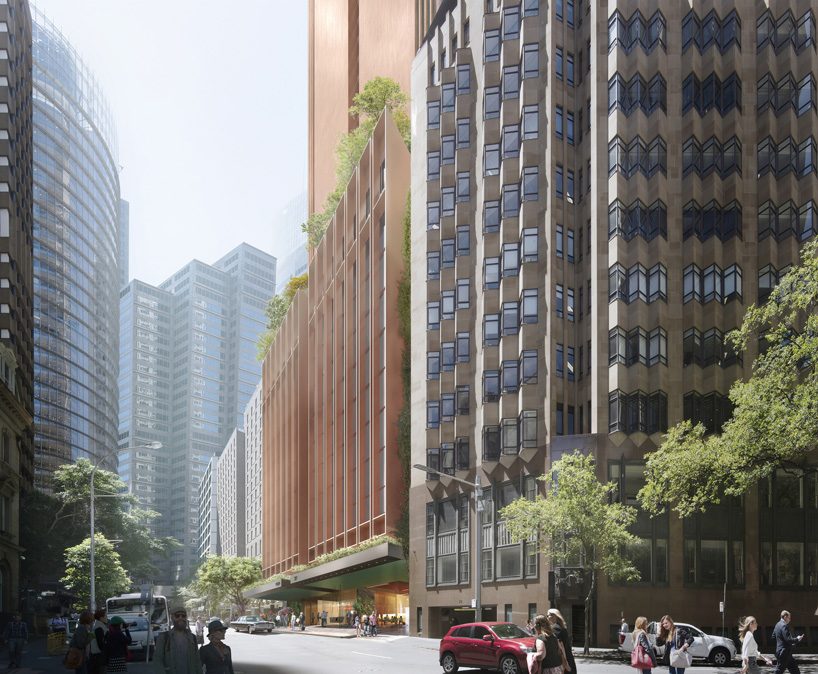 incorporating greenery from its lowest to its highest levels, the slender tower aims at bringing nature into one of the city's busiest and most central neighborhoods. 'in sydney, we feel that nature is only ever held back, and if it were left unchecked it would quickly reclaim its domain – oozing like jam or glue into every crevice,' adds ian lomas. 'green walls, unexpected roof gardens, trees and generous landscaping at street level are part of the building's integrated sustainability strategy. integrated wellness and health features can deliver australia's first well rated hotel.'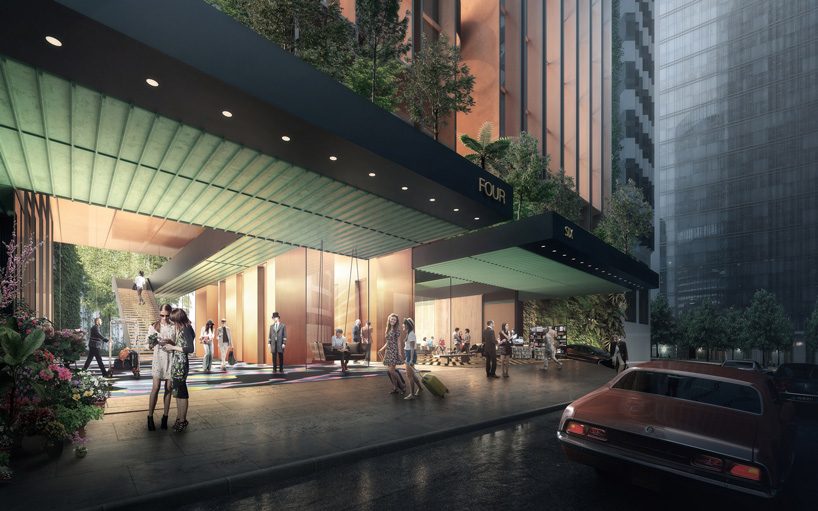 'sydney is australia's number one tourist destination and commercial capital; however, hotels are generally dated and well below expectations by global gateway city standards,' notes suchad chiaranussati, chairman of singapore-based investment group SC capital partners group, who owns and handles the site on behalf of its RECAP fund series. '4-6 bligh street will set the new benchmark in sydney's hotel landscape.'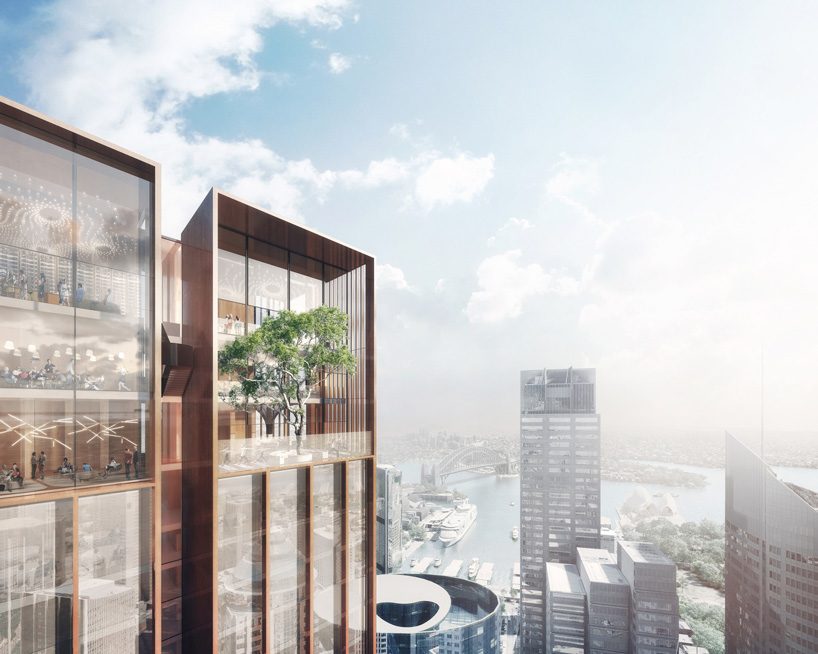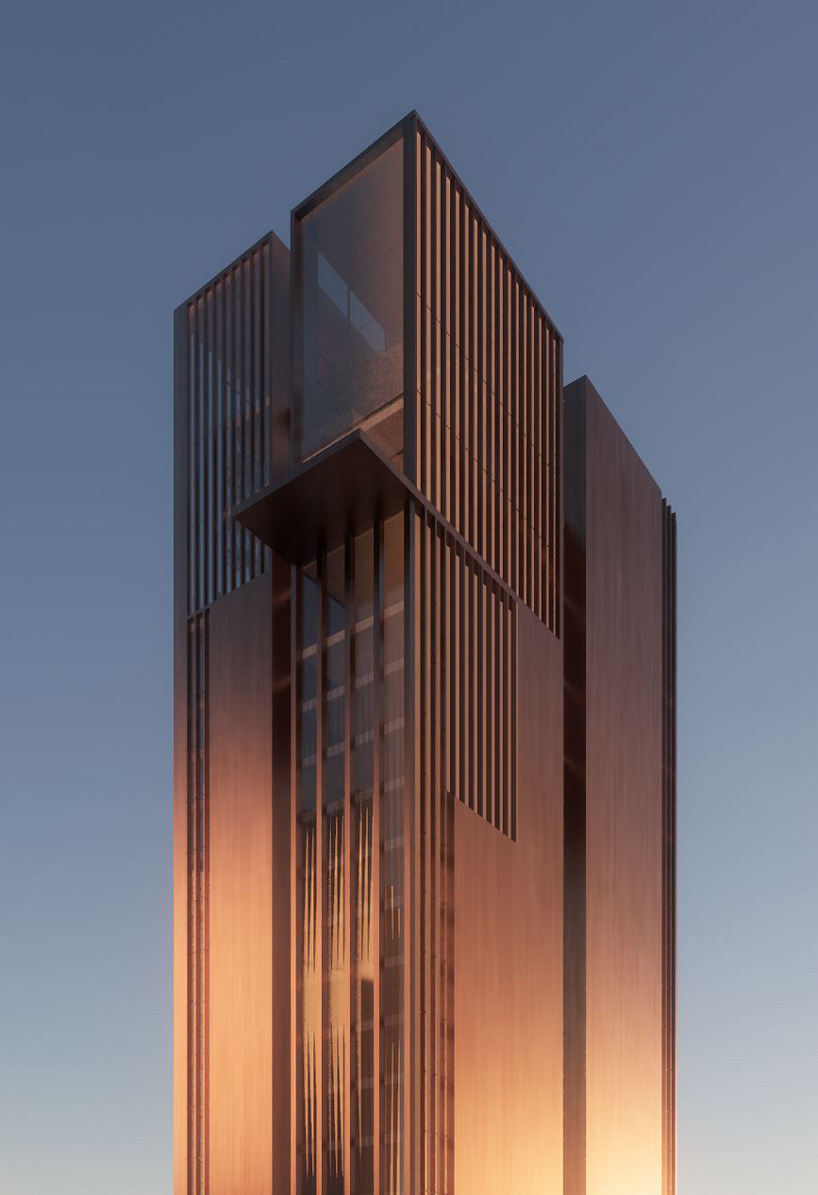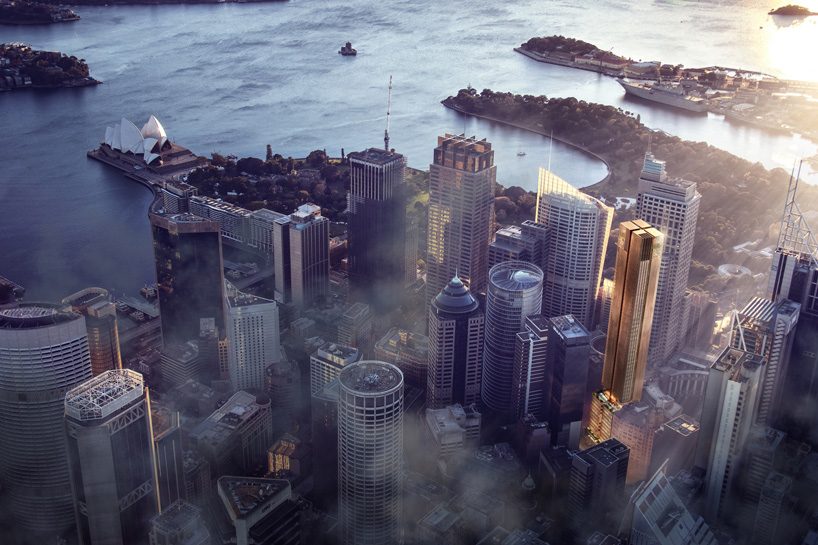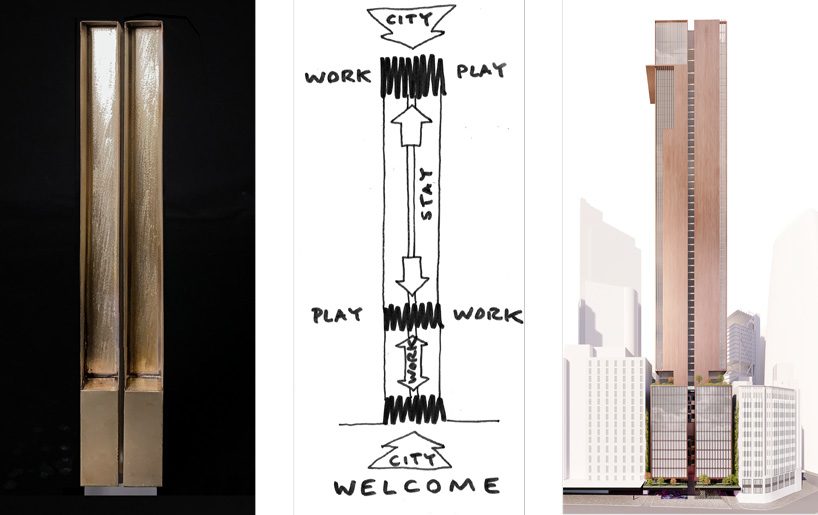 project info:
architect: woods bagot
client: SC capital partners group on behalf of its RECAP fund series
main use: luxury lifestyle hotel and office tower
hotel operator: andaz hotels by hyatt
location: 4-6 bligh street, sydney, australia
sofia lekka angelopoulou I designboom
mar 06, 2019