portuguese fala atelier reveals its latest project — a modern home in porto filled with elements typical for the studio. the precise white house features one little glitch meant to be made — a curved wall which reflects the architects' aesthetics. born from the bare structure of an existing abandoned construction, the place overviews a picturesque garden through its wide floor-to-ceiling windows.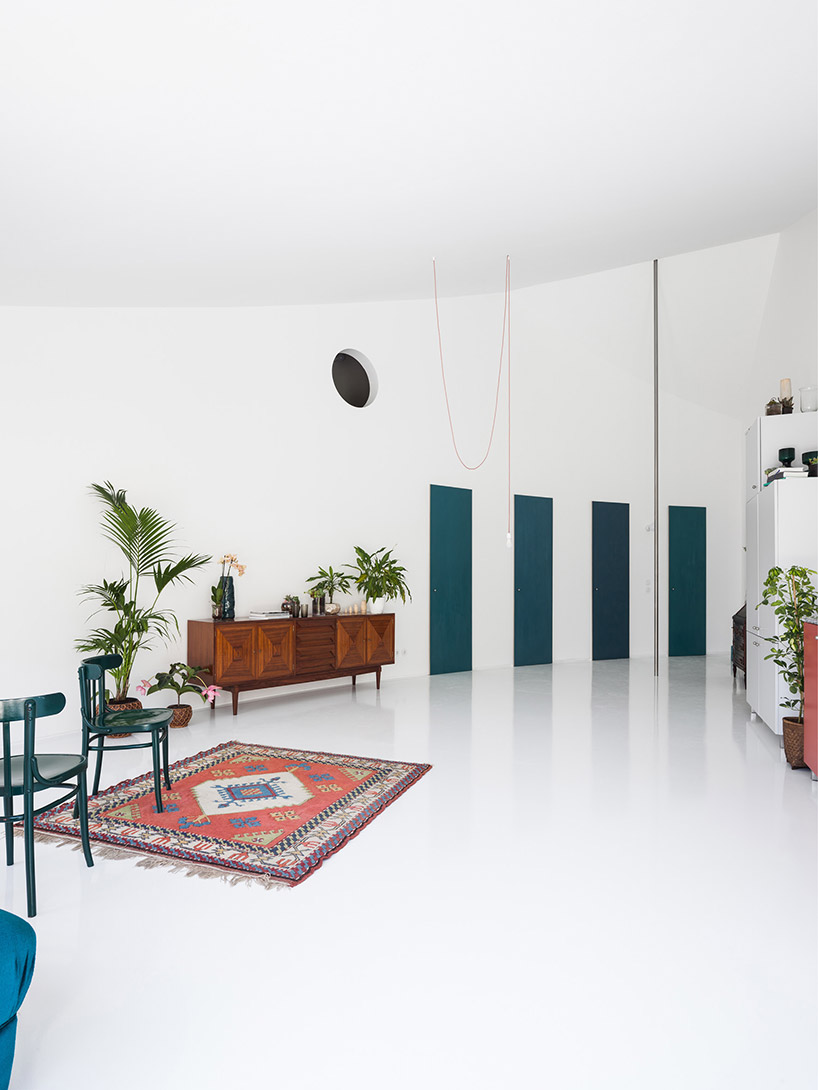 all photos by ricardo loureiro
the main space of the building is carefully planted by furniture, while the curved wall displays four deep-blue doors leading to a small lobby, bedroom, bathroom, and attic. a very common element in fala's projects — a circular opening — is placed right under the gently sloped roof.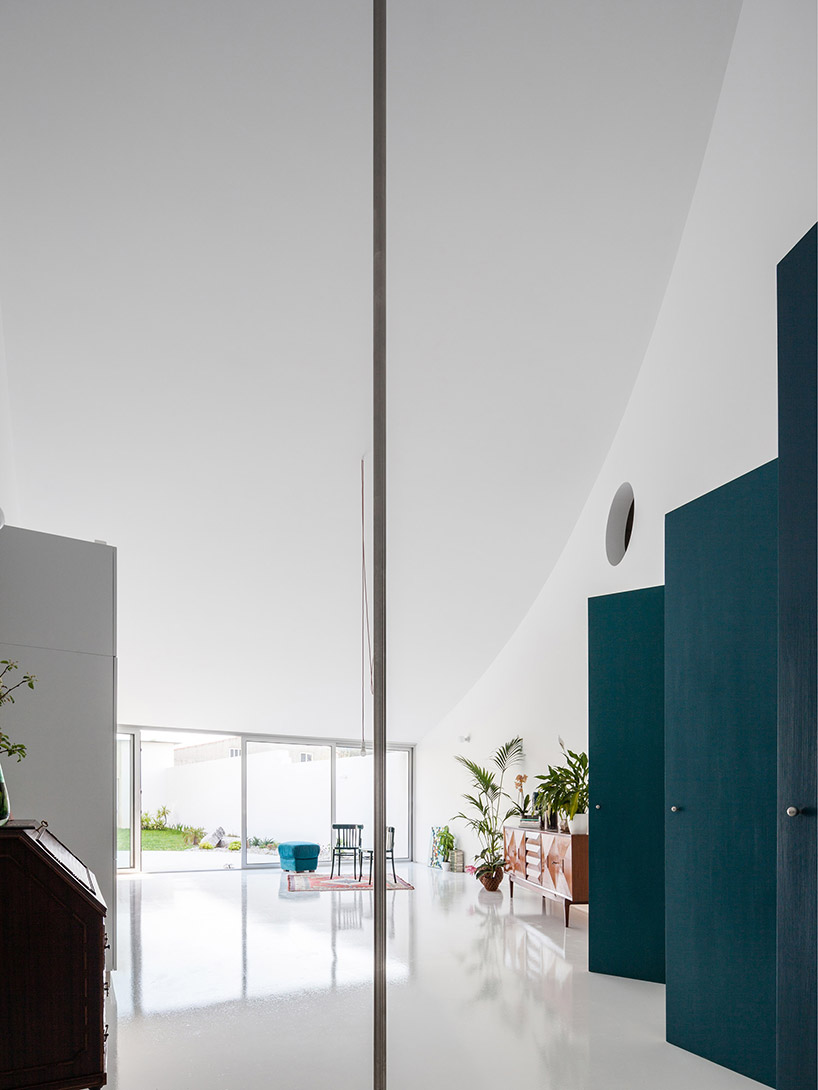 the entrance to the lot is, again, marked by color — the minimalistic blue gate is accompanied by a slim salmon-pink painted door. the somewhat sculptural structure is covered with corrugated aluminum sheets reflecting the natural hues of the blue sky.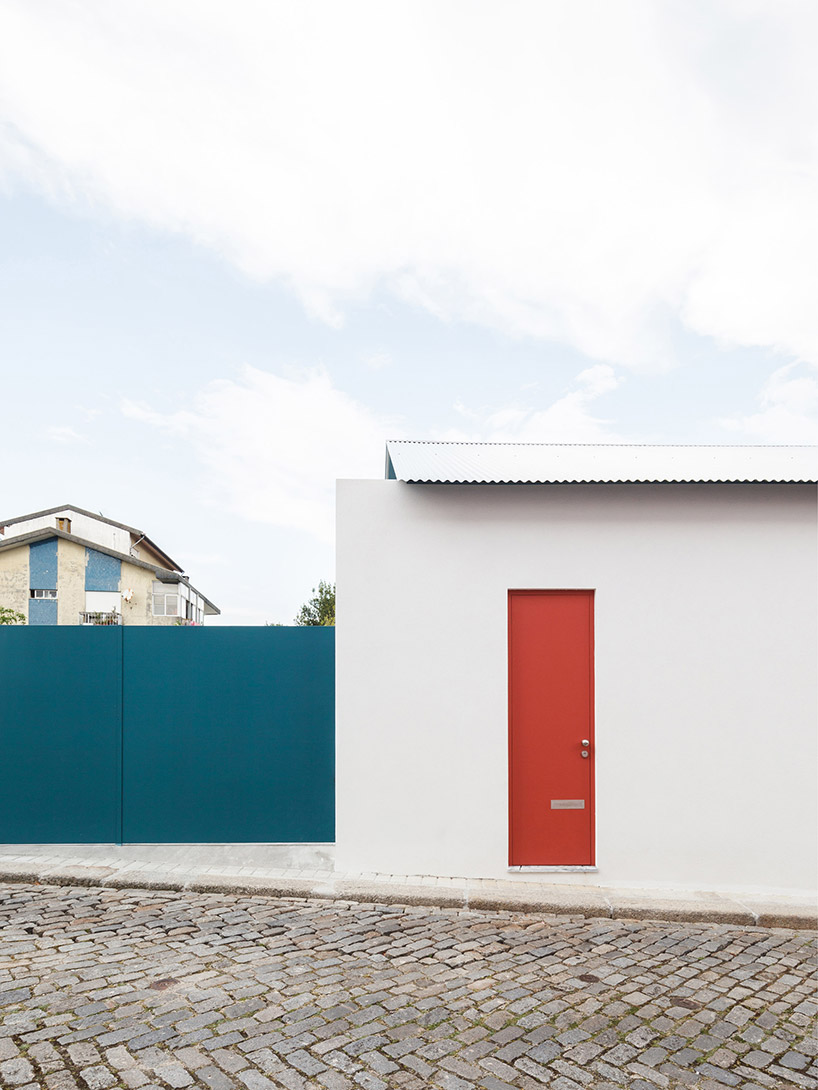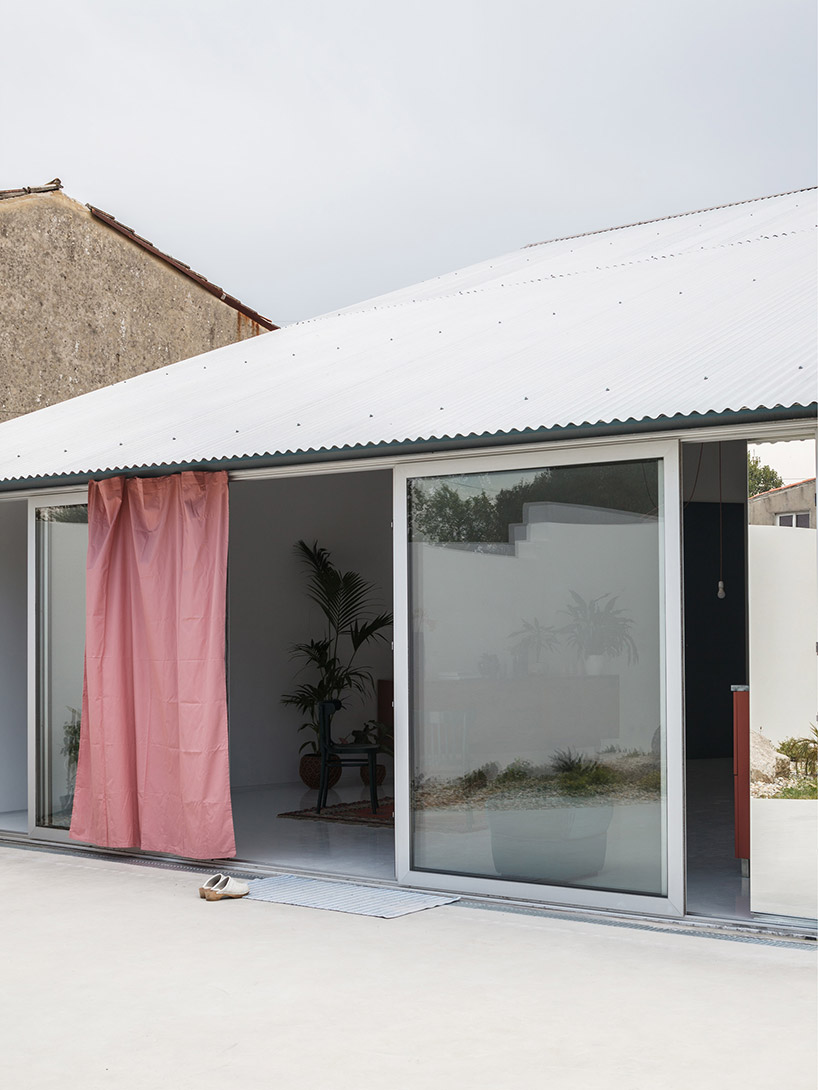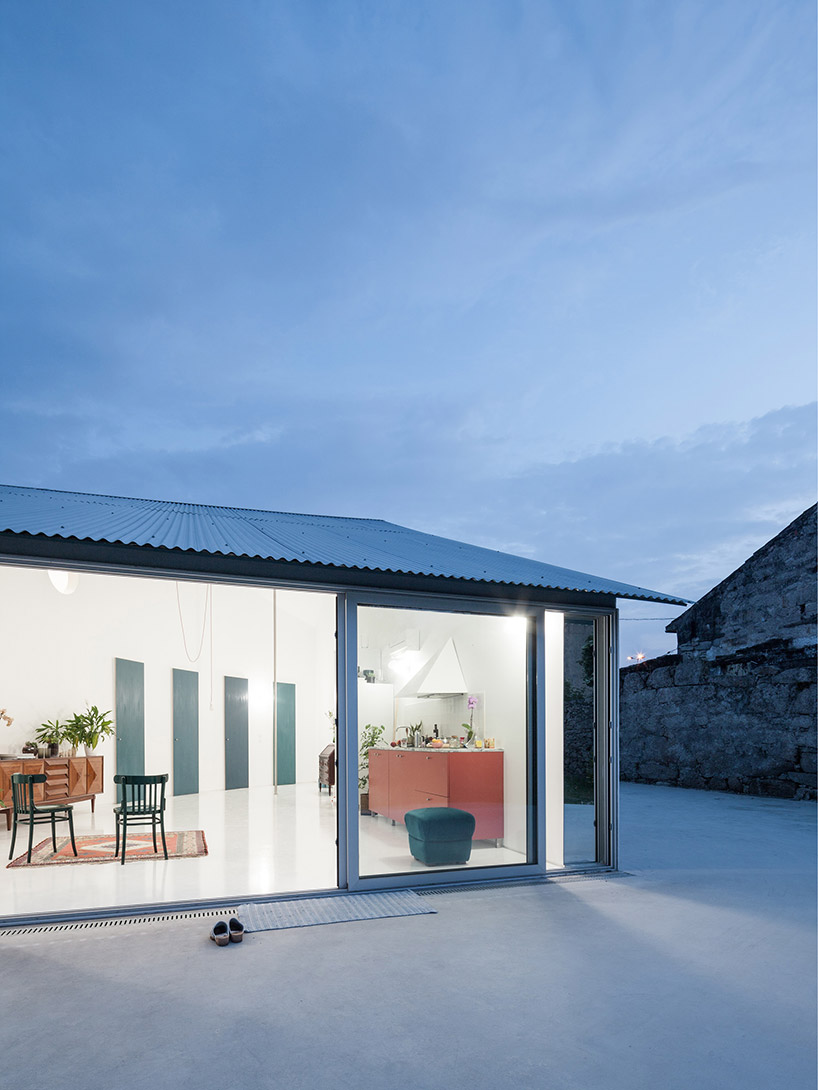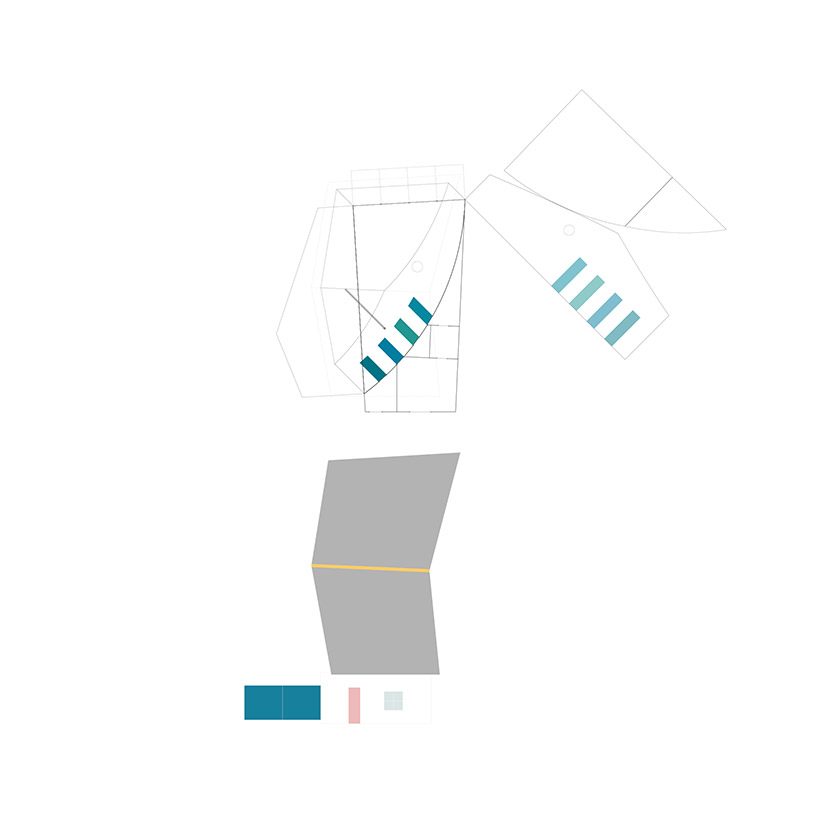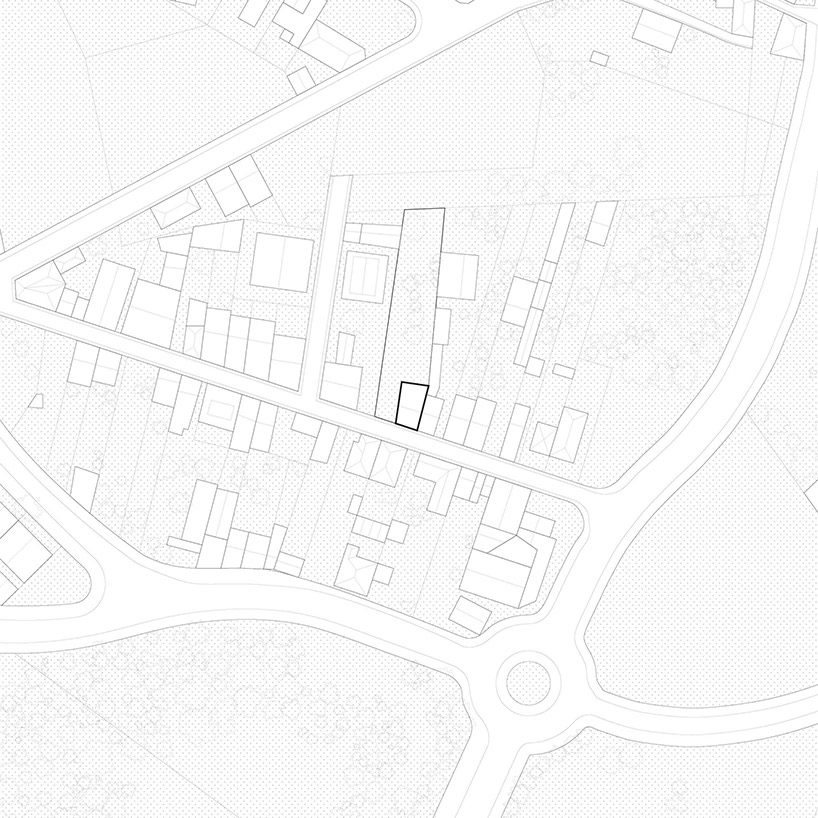 project info:
name: house with a curved wall
location: porto, portugal
design period: september – december 2016
construction period: april – november 2017
client: private commission
project team: filipe magalhães, ana luisa soares, ahmed belkhodja, julia andreychenko, rute peixoto, lera samovich, elisa sassi, paulo sousa
landscape architect: joão magalhães
contractor: maxrenova lda
photography: ricardo loureiro